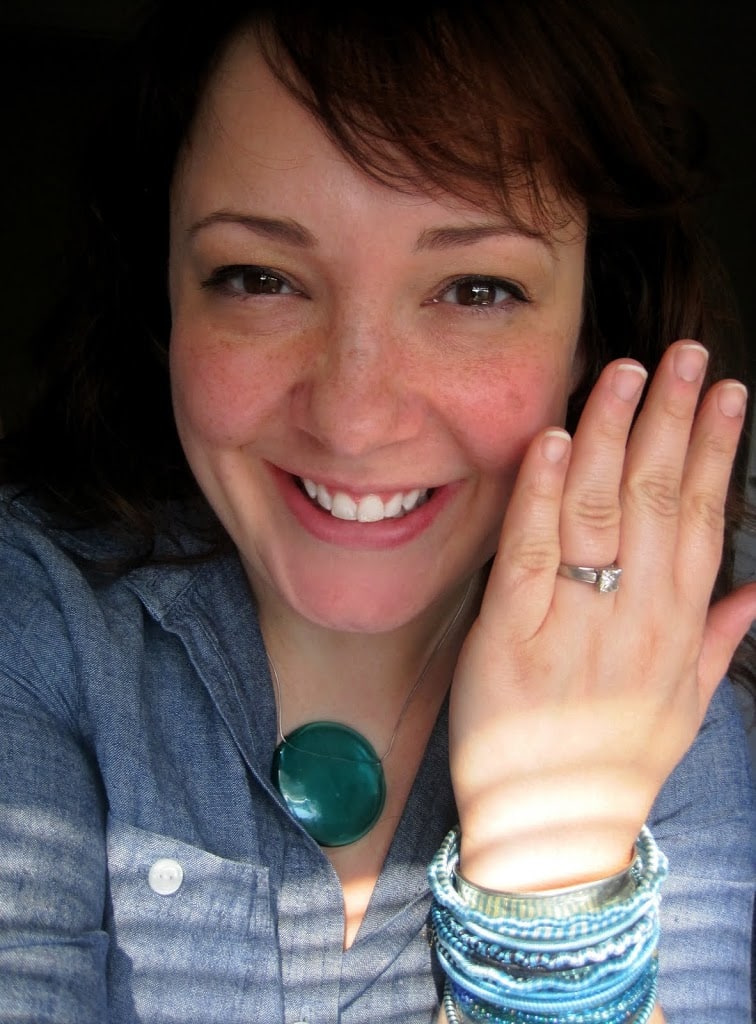 The big smile on my face isn't because I am engaged (still happily married), but because MY ENGAGEMENT RING FITS AGAIN!
Seriously, this is the best Mother's Day present EVER! At least once a week I try on my wedding set, hoping that it will fit. Each time, no luck, can't even get it over the last knuckle. Then Sunday morning I tried it… and it slipped right on! The wedding band doesn't fit yet (it was always a bit smaller than the engagement ring), but that's okay. Baby steps!
This week I removed 0.2 pound. Nothing spectacular, but it's better than a gain. I was more active, I was tracking more than the previous week, making smarter decisions. I'm okay with this small amount because it is still progress and I didn't feel deprived this week or as though I was on a diet.
And even though it is only two tenths of a pound, it was exactly what I needed to get back into wearing a ring that I haven't been able to fit since the first trimester of my pregnancy!
Fellow Weight Watchers folks, how was your week?  What successes did you have, what learning experiences did you encounter on your journey?
Follow Me | Twitter | Facebook