I have been a slacker with my Weight Watchers updates because I have missed a lot of meetings. Last week I did attend and found out I removed 0.6 pounds while at Bonnaroo. At first I was disappointed – I mean how many activity points did I earn each day walking and sweating and all that? But then, I didn't really follow Weight Watchers while there. I often chose water over beer, grilled over fried… but I still was NOT on the plan.
Lately I have been a bit of a slug. With the warmer weather I have been more active, but I haven't been good about tracking. It's hard to see any progress… until I saw pictures from last year at Bonnaroo.
While doing my Bonnaroo posts, I did a Google Images search and came across a picture of my husband from my friend Insana's blog. She went with us last year, is a photographer, and captured so many great moments from the trip. And not so great moments, like me when I am not aware that a camera is focused on me.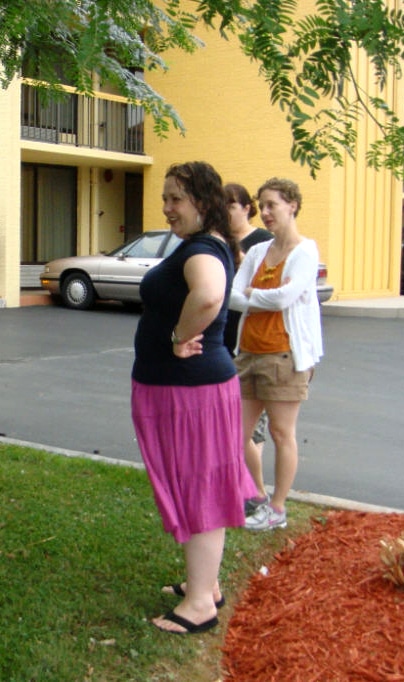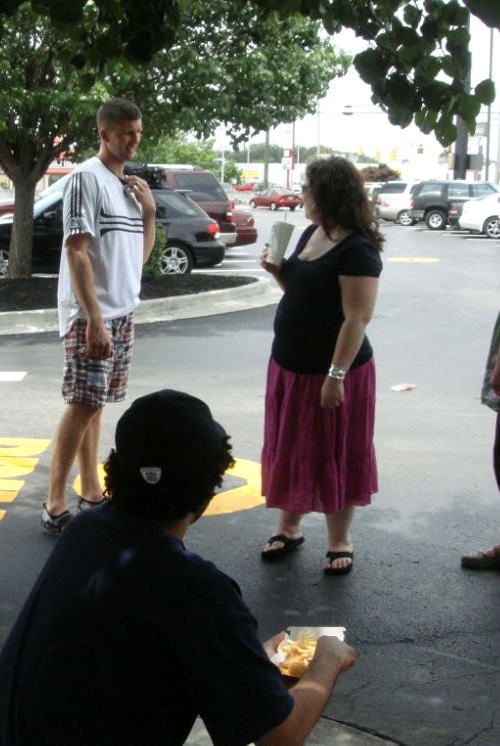 I saw these pictures and it told me what I didn't want to know. I was fat, and in terrible shape. I needed to do something and fast.
A year later, I am around 25 pounds lighter. Not a drastic change, but enough that I weigh less than I was when I got pregnant. Enough that I feel more comfortable in the heat, fit better into clothing, and happily survived another Bonnaroo.
When I feel frustrated, when I feel complacent I need to look at these pictures. Pictures of where I never want to be again.
At my Weight Watchers meeting, the leader asks for our "before" pictures and she has them on a big sheet of poster board. It sits at the front of the room, and you can see these photos of overweight folks, look around the room and see those same faces attached to smaller bodies. It's really inspiring. I have always deleted bad/fat pics of me because I didn't want to accept the truth. Now I see them as motivation to stay on track.
What do you use for motivation and to not go down that slippery slope back to your old self?
Follow Me | Twitter | Facebook