This article may contain affiliate links; if you click on a shopping link and make a purchase I may receive a commission. As an Amazon Associate, I earn from qualifying purchases.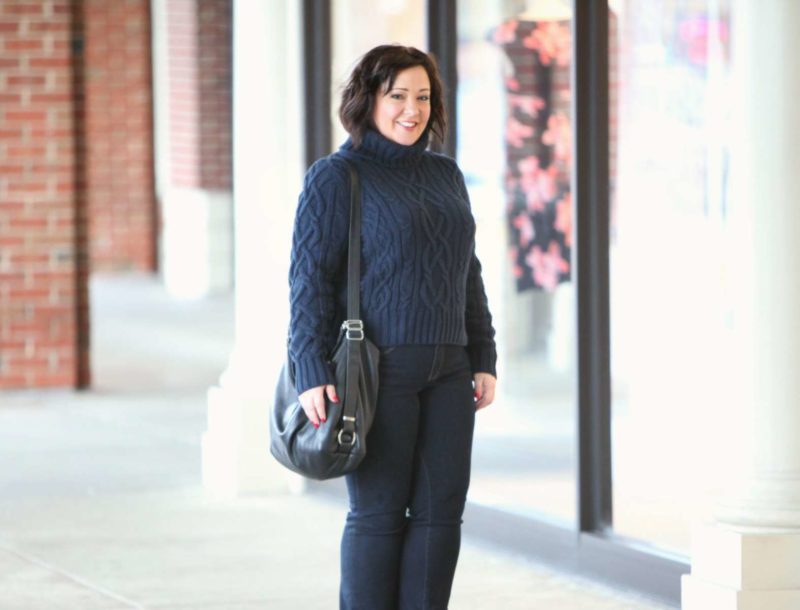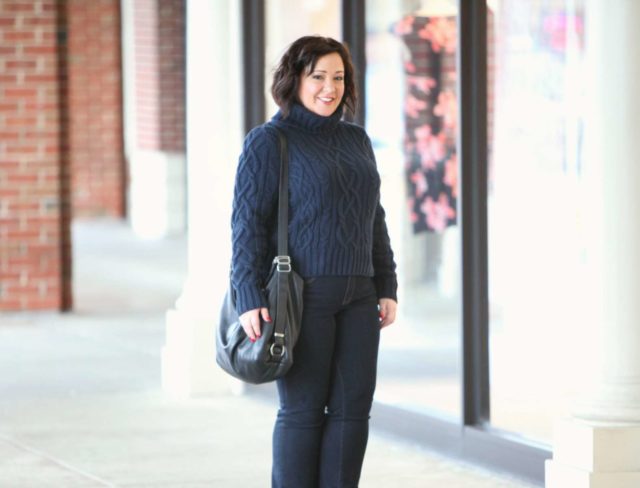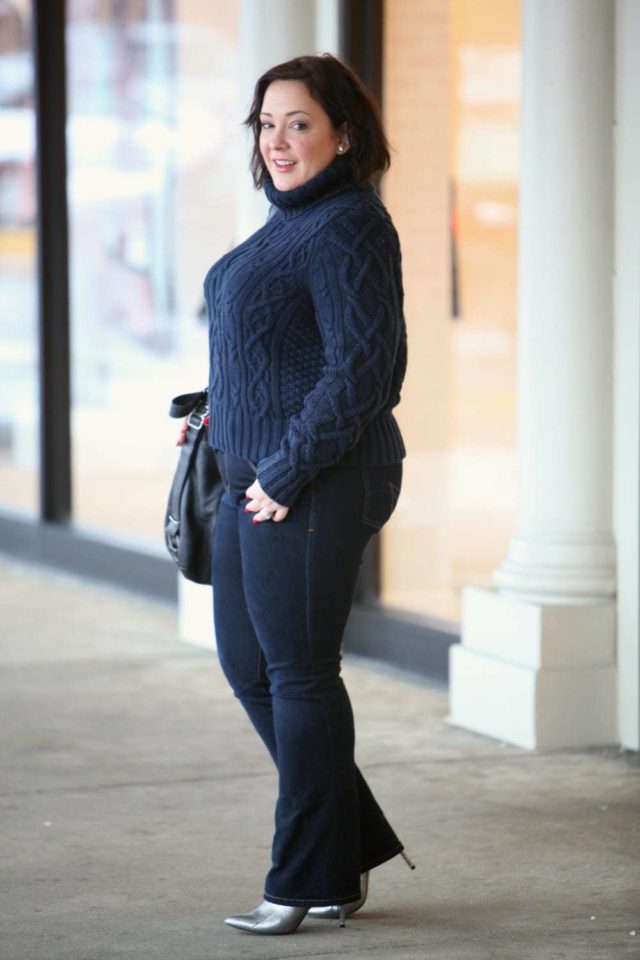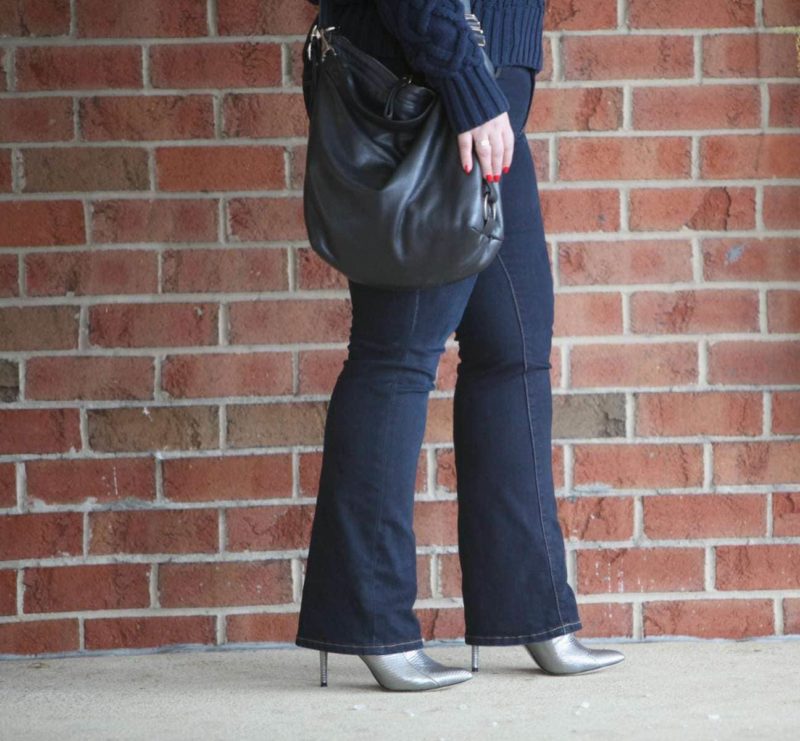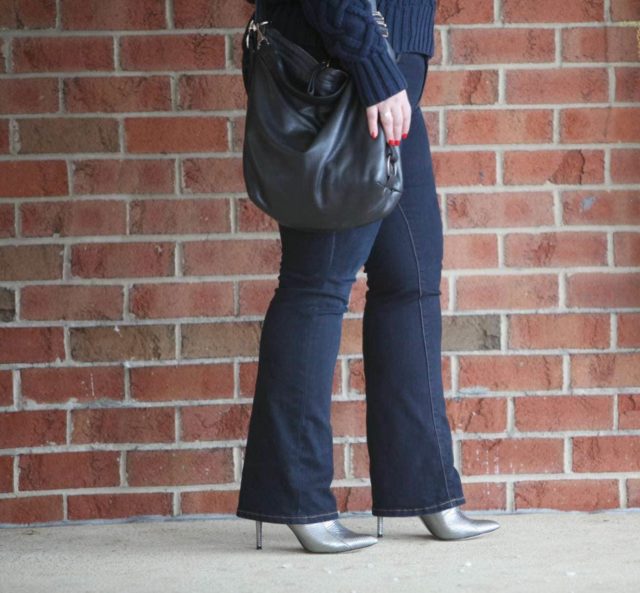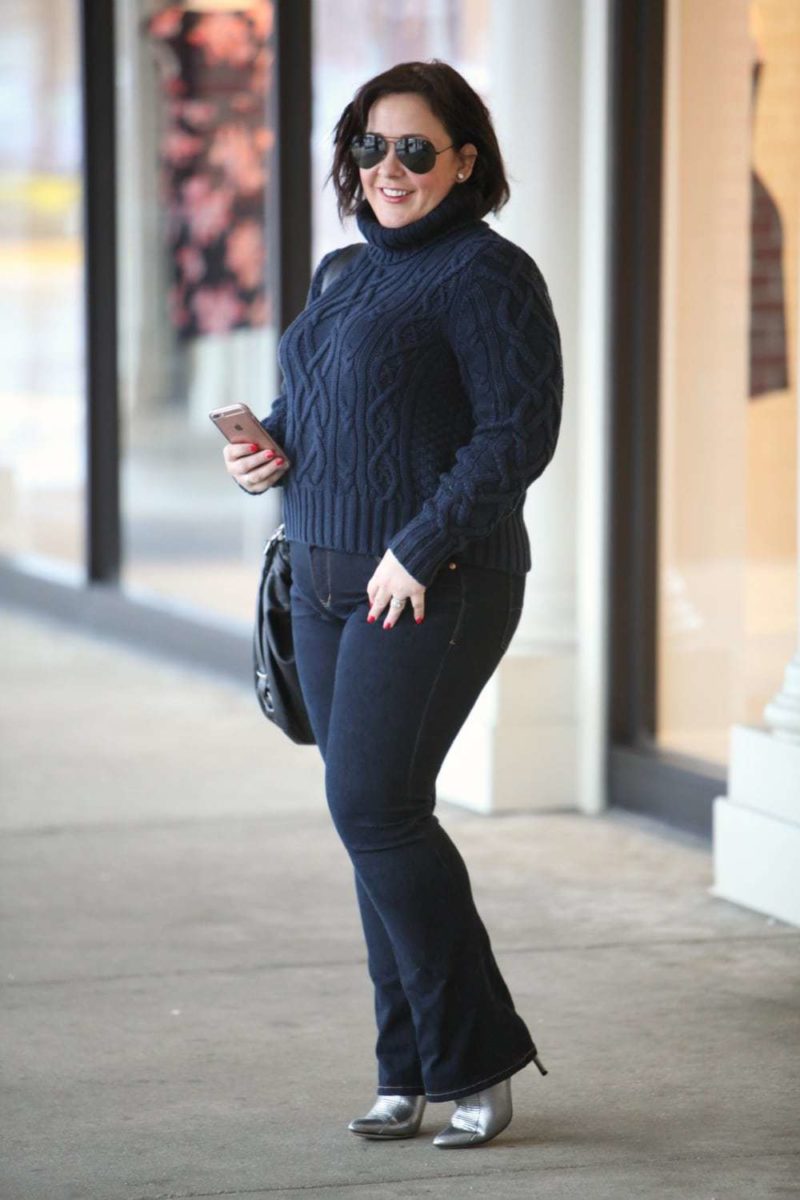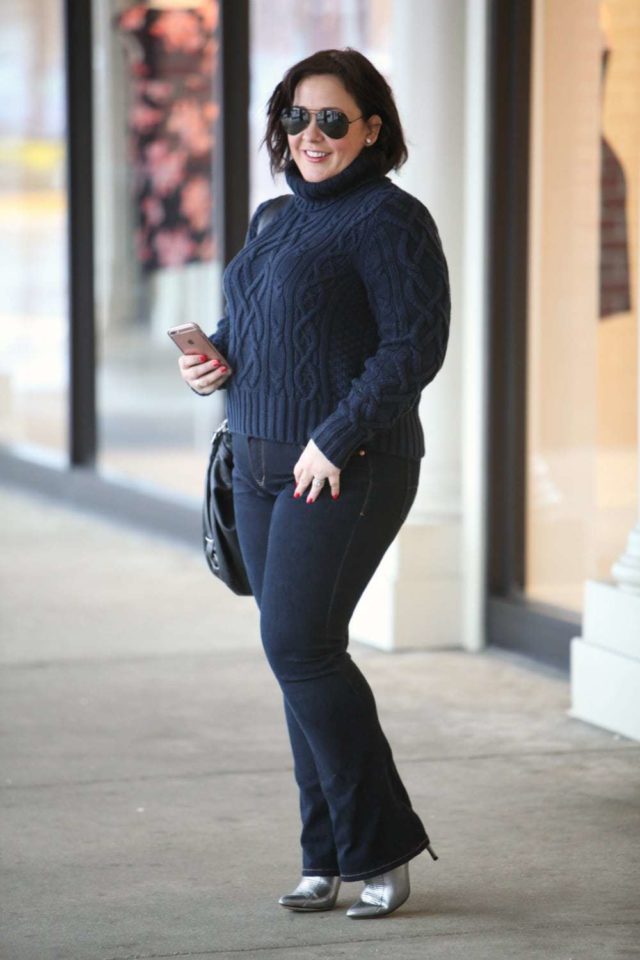 Sweater: Lands' End (XL) (plus option) | Jeans: c/o JAG Jeans (14 regular) (plus option) | Shoes: BCBG | Earrings: Ann Taylor | Sunglasses: Ray-Ban | Bag: Rough & Tumble Bags
When you're short, round, and busty the last thing you should wear is a chunky cropped cableknit turtleneck sweater but I don't really care.  This sweater isn't itchy, it's warm but doesn't make me feel claustrophobic or sweaty when I'm in an overly heated store or home, and I'm a sucker for a navy cableknit!  For running errands (and answering texts) I paired this Lands' End sweater with my JAG Jeans Foster bootcuts and to keep it from being too cabin in the woods, my silver booties.  When it comes to earrings, I'm usually all or nothing – giant hoops or bare.  But with this shorter 'do I liked the look of big sparkly studs!
Many of you have emailed me regarding my bag from Rough & Tumble.  I know it can be scary purchasing from an indie or Etsy seller – there's not a kazillion customer reviews, you can't just change your mind and send it back with free shipping… I felt all this before I ordered my bag.  But I have had it for a few years and I can comfortably say it's the best designed and made leather bag I own.  The laptop pocket is just a pocket big enough for a laptop but it is not padded or shaped in any manner.  Sure, I've carried a laptop in it but usually I take a separate laptop backpack to ensure it's properly protected.  The inside is a light color linen so it's easy to find things, and all the pockets have different shapes and feels so I can pull things from them without having to look at what I'm doing.  The hardware has stayed shiny over the years, the zippers sturdy, the leather has been beaten up but the color is still a rich black and still looks gorgeous.  There's no shape to this bag or a defined bottom, it's a true hobo.  And yes, I truly do wear it as a backpack and find it comfortable.  Rough & Tumble is a woman-owned business in Maine;  everything is made here in the US and they do accept returns and exchanges.  I love a trendy designer bag as much as the next gal, but this is the kind of bag I'll be using for years to come.
Shop the Look: