This article may contain affiliate links; if you click on a shopping link and make a purchase I may receive a commission. As an Amazon Associate, I earn from qualifying purchases.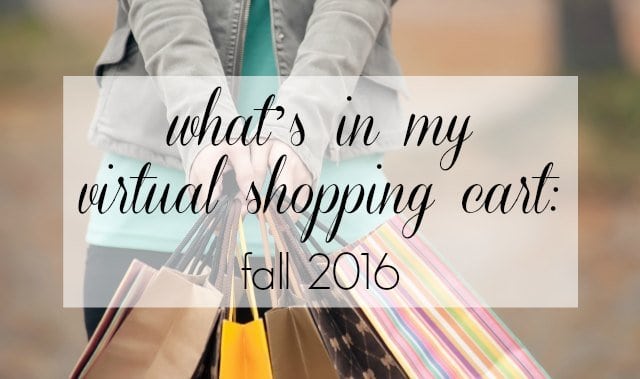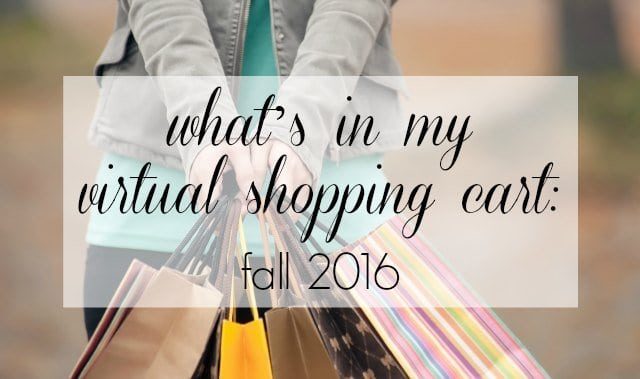 I can't shop right now. After losing my backpack, I need to save funds for replacing all my faves. But that doesn't mean I'm not looking! Here's what has caught my eye recently:
I have a pair of pants from Ann Taylor that are faux leather in the front, ponte in the back. I love the heck out of those pants and wear them weekly from September to May. It shows. While I baby them, they are several years old and the pleather is starting to look old. There's a couple spots where the color has worn off and the back pockets are misshapen. I need a replacement pair. I like that they aren't full faux leather because they have a better fit, and don't look so rocker chic for the office. These are the best I have found, and unlike most brands, they go up to a 33" waist and come in petite and tall.
The taller ankle boot is on trend this season, and it makes so much sense. It's cute with skirts, and it keeps your ankles warm come winter when wearing trousers. The taller height can also work with skinny pants, ankle pants, wide leg pants, skirts of all lengths, bare legs and tights. VANELi is my JAM, their shoes are so comfortable (learn more about VANELi and their parent brand Marmi Shoes in this post). I adore this color, it's an unexpected neutral that would look sooooo good with so many things. Denim, black, brown, navy, plum, winter white, teal, olive and other dark shades of green… and they come in widths!
I love the sneaker trend. I've worn the heck out of my silver snakeskin SUPERGA slip-ons to the point that the finish is flaking off. I adore my Adidas Superstar "shelltops" but they get dirty fast. I want something for winter, that can be paired with girlfriend jeans, jeggings, leggings, a pair of faux leather leggings (have these, love these) and a big oversized sweater for the weekend. Vionic is amazing; the Chelsea boots I have from them were the only shoes I could wear when I broke my toe and like Birkenstocks are shoes I put on when my feet hurt. They're pretty neutral looking but also cool, and would be a weekend go-to.
I have these same jeans in black and they are amazing. The fabric is soft brushed twill but they look like jeans but don't bag out and get weird like jeans. Last year I bought grey jeans from Gap and they're cute but they stretch out so much at the end of the day I can pull them off without using the zipper. I think these would be a great alternative. Grey jeans are great because they work with all colors of denim and aren't as harsh as black. Imagine with a blush colored Victorian-inspired blouse, a Breton tee and brown ankle boots, a cream cableknit turtleneck and pewter colored brogues, a band tee and pair of high-top Vans.
I think it's clear I love the exposed shoulder trend. I've been admiring this dress for a while but knew as a 5'3" woman I could NOT carry it off. While I've been able to wear some ELOQUII pieces through Gwynnie Bee, every time I have ordered from the site I've returned because everything is made for a woman several inches taller. But now ELOQUII has petites and this dress comes in petite! I know the weather is getting colder, but I think I could rock this dress with a choker and my tall black heeled boots and make it look wintry!
I have no business wearing a color like this, but I think because it is so darn bright it could work. Imagine with a dark berry lip and otherwise fresh face, with a pair of grey jeans or the vegan leather-front pants or distressed girlfriend jeans.
It's nice to have some interesting tops in the closet to throw on when running late for work, or when you want to wear jeans but don't want to look too dressy or too casual. In red, this top would look great with my navy, black, and grey work trousers. It would also look smart with dark straight jeans, or a pair of skinny jeans and ankle boots. It can be tucked in our left out. The red color will prove useful come holiday time. Pair with black ankle pants and sparkly flats for a holiday happy hour. Style with dark jeans and silver brogues or sparkly heels for a party at a friend's house. Style with black pants and pumps for the company pot luck at the office. The other colors are also good, but I can see red as being quite useful in my wardrobe.
I want to wear this blouse with jeans, ankle boots, and a badass pendant necklace. I want to slip it under a sheath dress. I want to wear it half-tucked with trousers to work with a very dark berry lip. I want to style it with the most beat up distressed jeans in my wardrobe and a fabulous pair of heels. I want to try putting an obi belt over it so it makes a bit of a peplum below and pair with ankle pants. Can you tell I was thinking about this blouse when I wrote this post?
So there you have it, what would likely be in my closet right now if I wasn't in the middle of a shopping ban. But hey, this is really forcing me to shop within my closet and get creative with what I already own! What have you been eyeing this season but can't justify or afford buying?