This article may contain affiliate links; if you click on a shopping link and make a purchase I may receive a commission. As an Amazon Associate, I earn from qualifying purchases.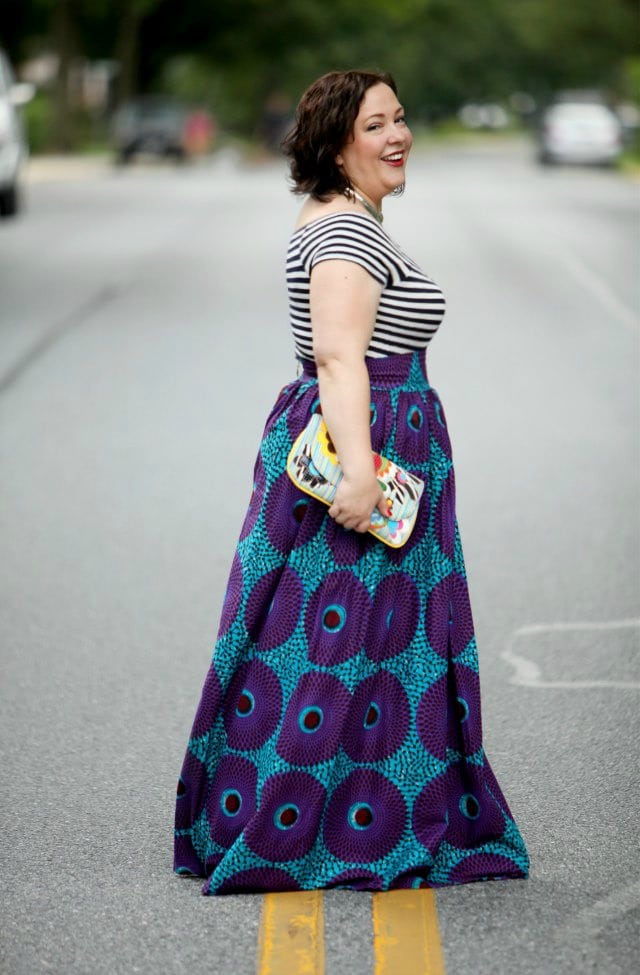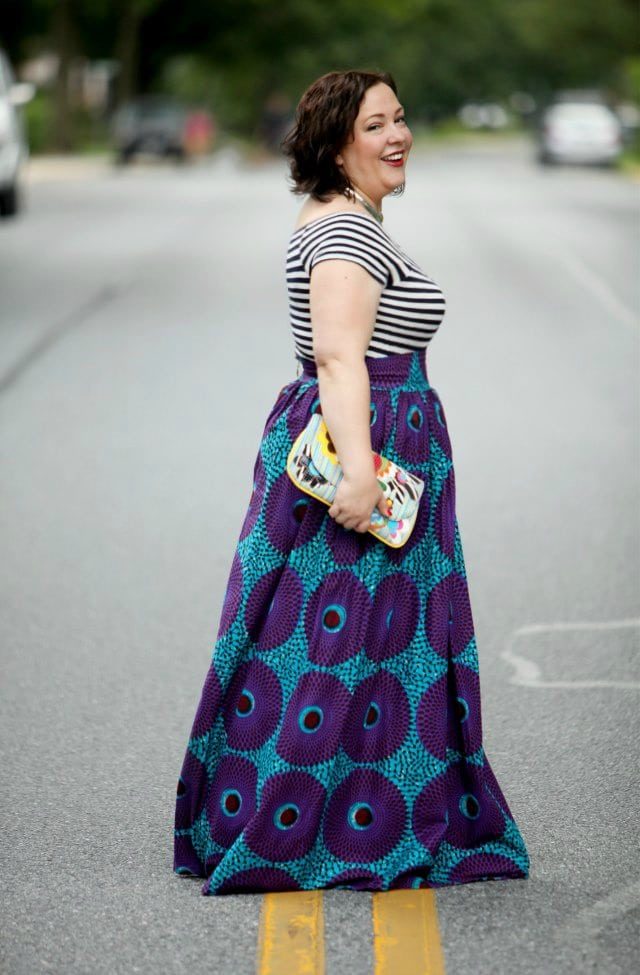 Top: Modcloth via Poshmark (similar) | Skirt: Etsy | Bag: Novica | Necklace: Argento Vivo (similar)
Allie, why is there only one picture?  I could say less is more, one photo is all that is needed to capture the effect of the look but yeah, that's not the truth.  The truth is that it was hot as crap this day and I was tired and grumpy and all that was as clear in the photos and the print of this Ankara maxi skirt.  Karl took about 40 photos, and going through them first round, I deleted all but five.  From those, I ended up editing three and loaded them into WordPress.  then seeing the three together I looked miserable.  And hot.  And oh, I had boob sweat in one and upper lip sweat in another.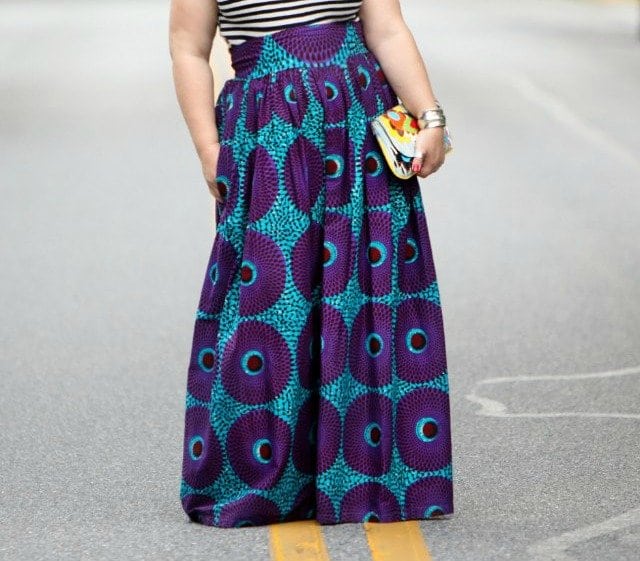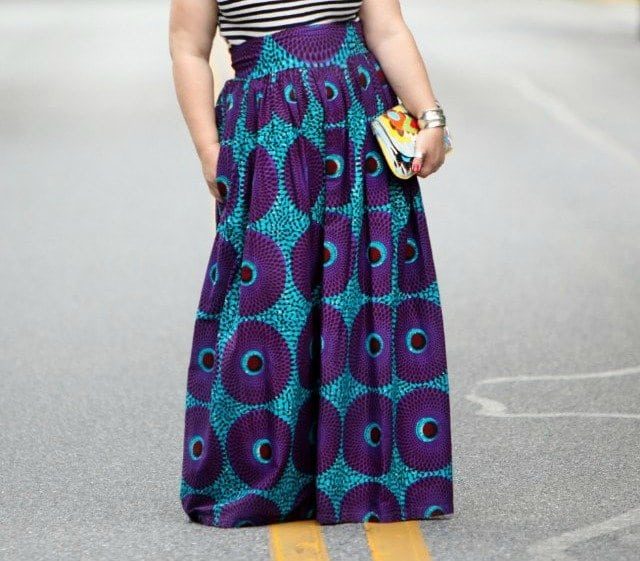 I considered deleting all of them and not having this post go live, but the thing is the outfit is a lot of fun and I really enjoyed wearing it and it read far better in person than standing in the middle of the street.  It deserved to be seen, so I kept the one photo where I don't look as though I want to kill my photographer, cry, pass out, or vomit.  This top I got on Poshmark; I was looking for a tee to replace this one and it popped up.  Not an accurate description, but I loved how it looked and loved it even more in person.  I wear it often, it's a great concert top with a pair of jeans, but I also like it with skirts.  And this skirt, you've seen it before in this post and this post and it's great for summer because it's stiff cotton and doesn't touch my legs, leaving plenty of air flow.  And pockets!
So yeah, real life gets hot and sweaty and can get me grumpy.  The right clothes can help but sometimes not enough to get three to five decent shots of them!
Save