This article may contain affiliate links; if you click on a shopping link and make a purchase I may receive a commission. As an Amazon Associate, I earn from qualifying purchases.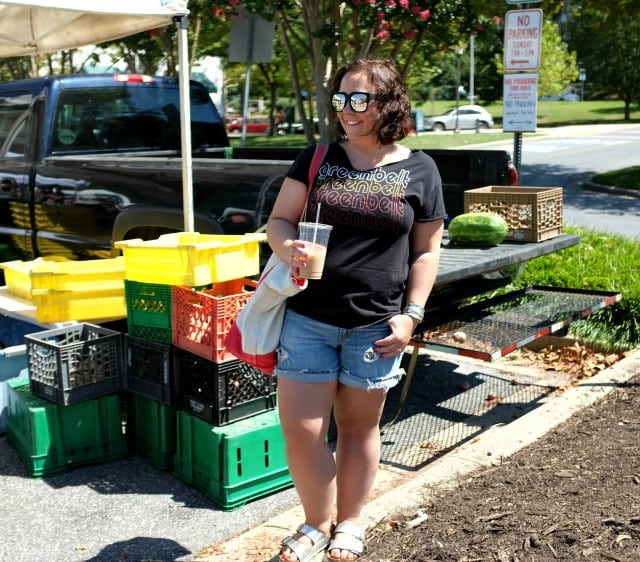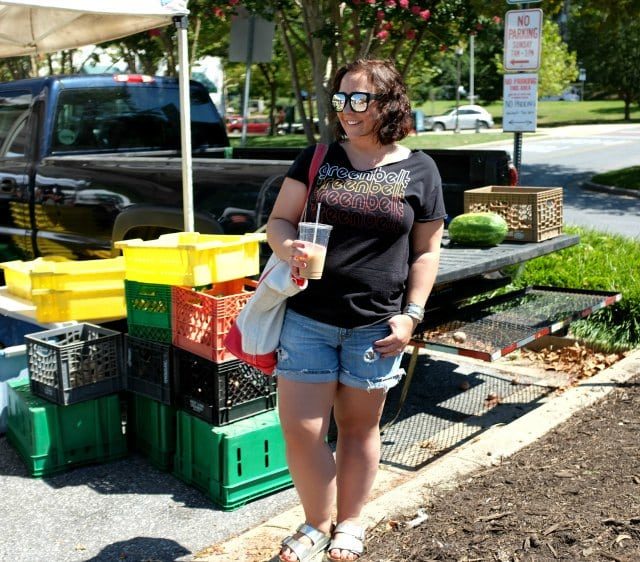 Tee: Amazon | Shorts: Very old (similar) | Bag: Lands' End (on sale!) | Shoes: Birkenstock | Bracelet: Had forever (similar) | Sunglasses: Quay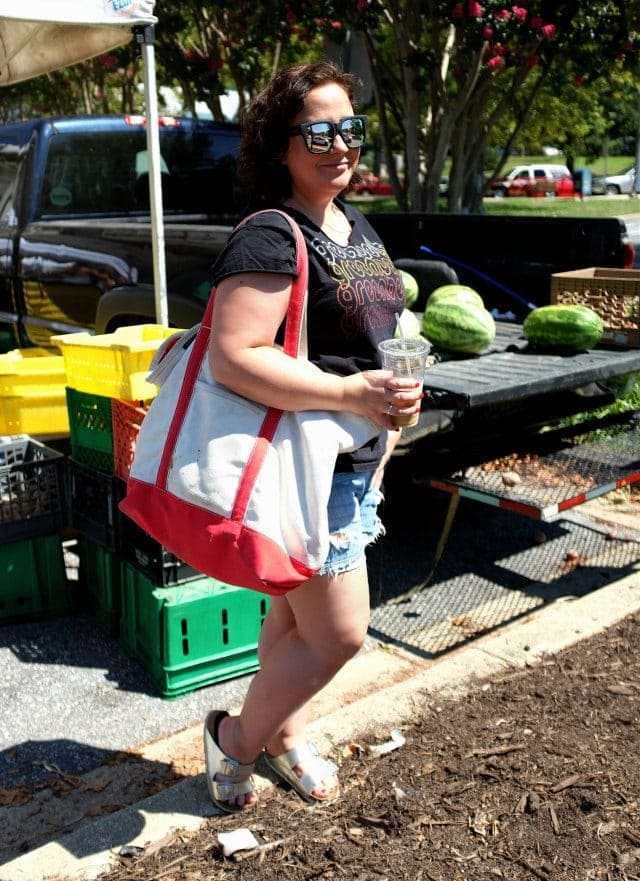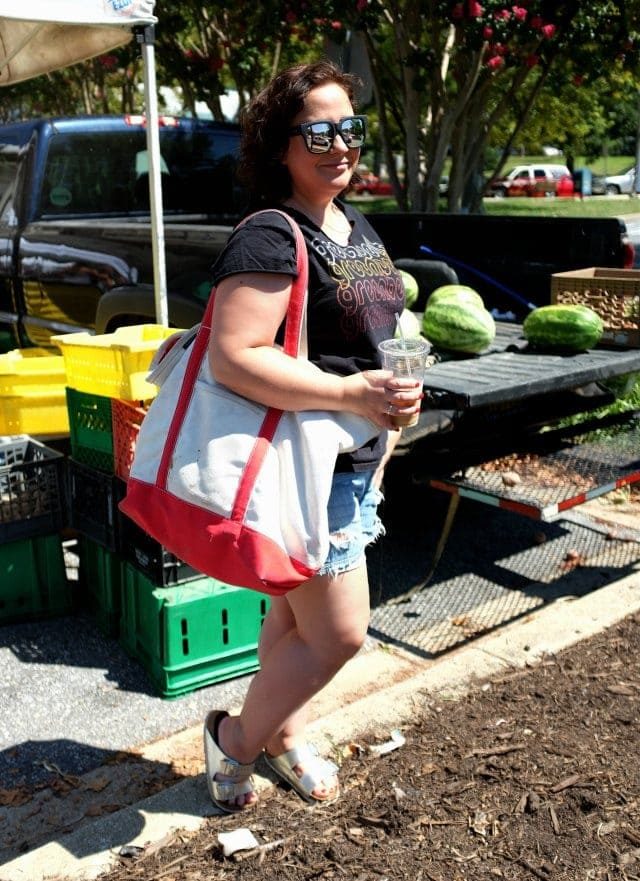 Not every occasion calls for a dress!  Another look from a Sunday at the Greenbelt Farmer's Market. Birkenstocks are comfortable for walking down to the market, but easy to slip off and let my toes relax in the grass while enjoying my iced coffee.  A large tote not only can carry my purchases but also holds a picnic blanket and bottle of water.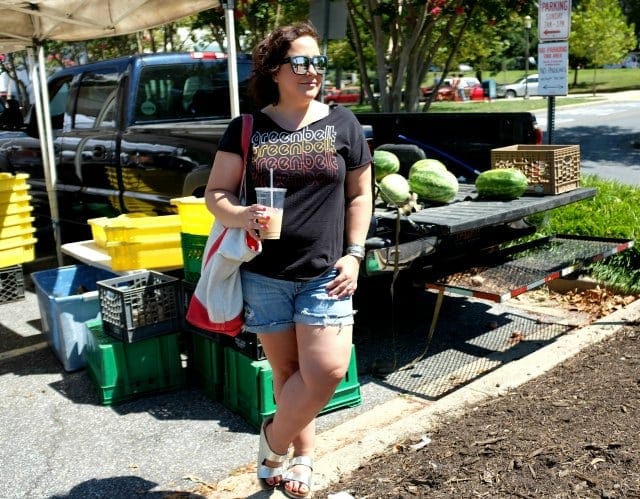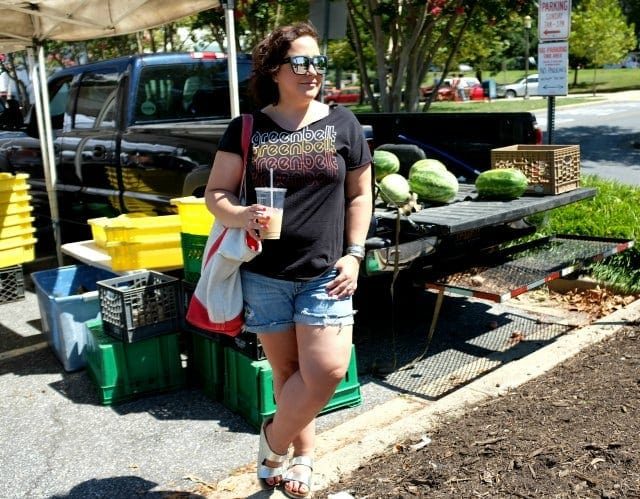 This is one of my favorite tee shirts.  One day I was at work on a very slow day in December waiting for a large file to publish and I randomly searched my town's name into Amazon.  I came across this shirt and knew I HAD to have it!  I recommend trying this in Amazon with a name, city, etc. You'll be shocked by the things that pop up!  Like most of my tee shirts I cut it up for a more feminine shape.  I cut off the neck band, then I take the two shoulder seams and like them up so the shirt is lying with one sleeve on top and one underneath.  I then cut this a straight line, removing the natural scoop of the shirt.  This opens the neckline, gives a bit of a V in front and back.  Then I try on, trim here and there, no need to be perfect.  The final touch is stretch the neckline and sleeves slightly to have the edges roll up.
These sunglasses are so much fun to wear.  They're HUGE, yet super lightweight.  The rose-tinted mirror freaks people out and I find people will be looking at their reflection while talking to me, and will occasionally primp mid-sentence.  Karl wears them sometimes and has experienced the same!