This article may contain affiliate links; if you click on a shopping link and make a purchase I may receive a commission. As an Amazon Associate, I earn from qualifying purchases.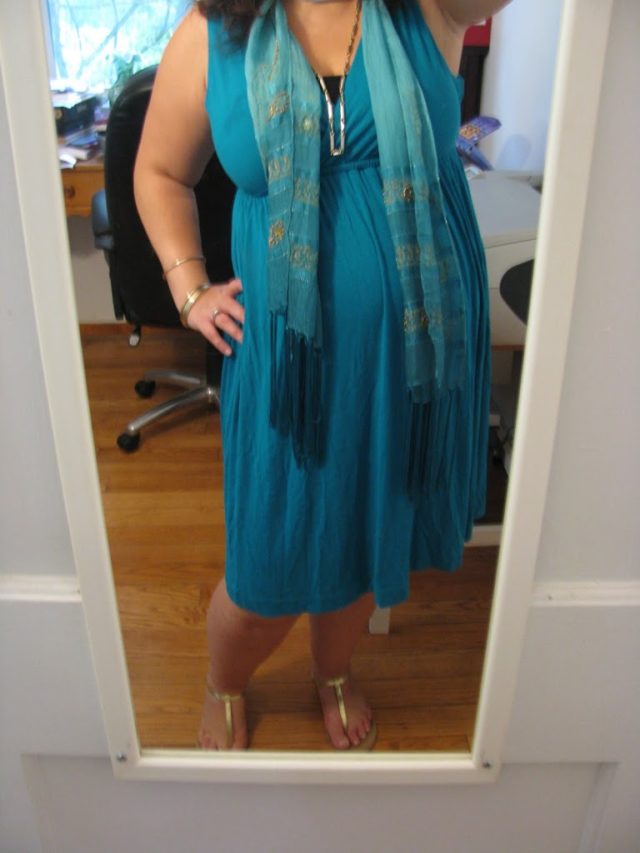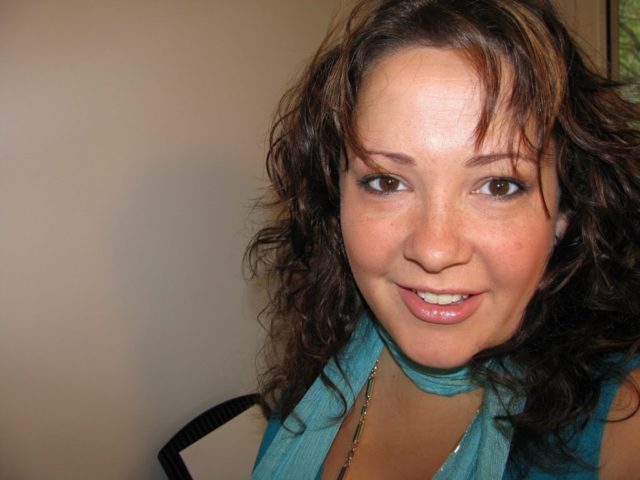 Attire:
New York and Company: Teal jersey dress, teal and gold scarf
Banana Republic: Black knit camisole
J. Crew: Gold necklace
Ralph Lauren: Gold Bangles
Lands End: Gold sandals
Ann Taylor: Gold hoops
Hair:
Washed and conditioned
air dry while eating breakfast etc.
Brushed out a bit, used some hairspray to keep the messy fullness
Beauty:
L'Oreal: True Match foundation in C3 used as concealer, Infalliable lip gloss in Coral Sands
Cargo: Matte BeachBlush in Tenerife
Victoria's Secret: Eye color in Invitation
Body Shop: Eye color in Granite in crease and along lash line
Cover Girl: LashBlast mascara in Rich Black
I made the zucchini muffins and a smaller loaf last night with 3/4 cup brown sugar, 3/4 cup white, a can of crushed pineapple and some shredded coconut. These came out far less sweet and more like a moist muffin consistency. A really nice flavor, but completely different from the sweet cakey muffins of Monday night.
Dragging a bit today because I stayed up to watch Hillary Clinton's speech last night (anything past 9pm these days seems so late to me!).
I will be out of work tomorrow – my mom is having foot surgery and I shall be her chauffeur. It's a short procedure but she won't be able to drive and may be hopped up on meds so I figured it would be best to take off to be with her and work when I can from my laptop. Will post again on Friday.
So, what kind of Labor Day festivities do you guys have planned? We're having some good friends over for grilling on Saturday, and then we are walking to town for the festival (carnival rides, bingo and funnel cake – oh my!). Sunday a friend is having a tiki-bar themed pool party so I'll be able to get a bit more use out of my maternity tankini before the autumn hits!