This article may contain affiliate links; if you click on a shopping link and make a purchase I may receive a commission. As an Amazon Associate, I earn from qualifying purchases. 
One of the benefits to using affiliate links is I can retrieve analytics on them. How often were they clicked, how often did they end up selling, what are the most popular categories, brands, and more. I found your favorites were some of my favorite purchases from the year – great minds think alike! Do note a few favorites are not in this post because they are no longer for sale anywhere online. But these are pretty awesome items, Allie Approved!
Wardrobe Oxygen Readers' Favorites by Category
Footwear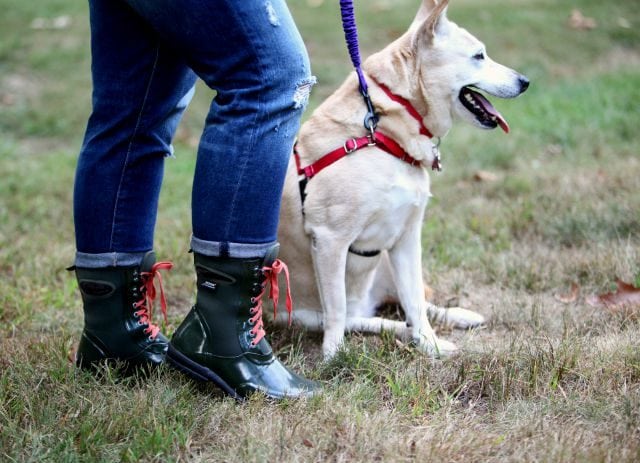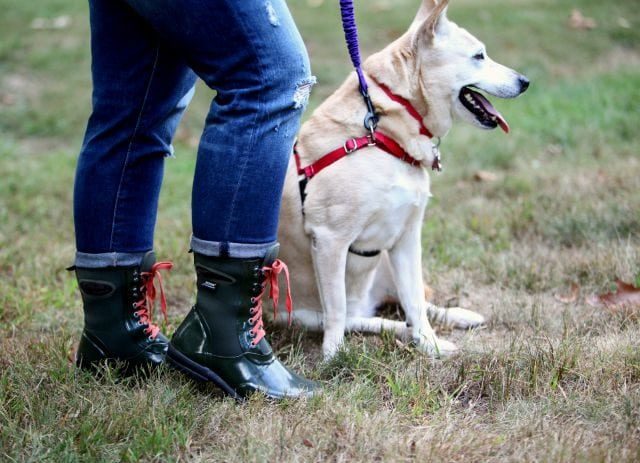 I know these were a hot seller because I shared them in my post on what to wear to a protest march, but they're great boots in general. I originally wore them in this sponsored post but they were again on the blog in this post and this one too. These boots continue to be a favorite in my wardrobe and come out for hikes, rainy day, and events that may be in muddy conditions. However, they're cute and comfy enough that they can be incorporated into an outfit and worn all day.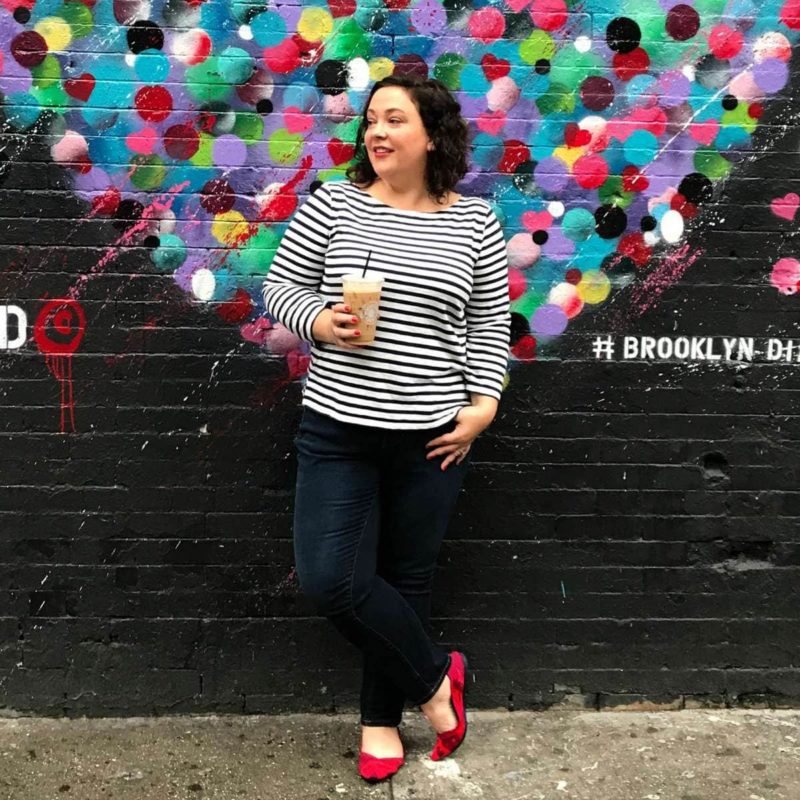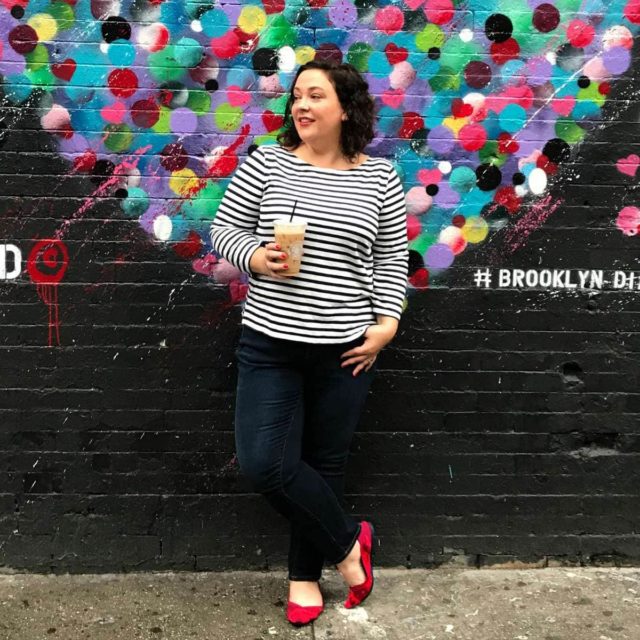 My review of Rothy's Flats was one of the most popular posts on my blog last year so seeing these shoes as one of the top sellers was not a surprise. They're great flats for style, everyday comfort, and also because of what they do to help the environment. Rothy's just came out with a metallic version, which I may have to add to my wardrobe!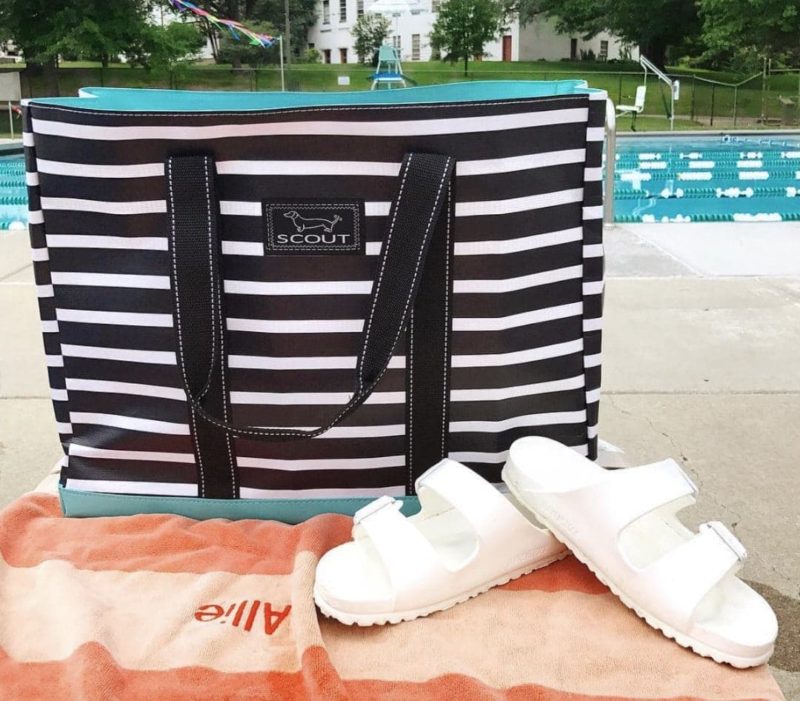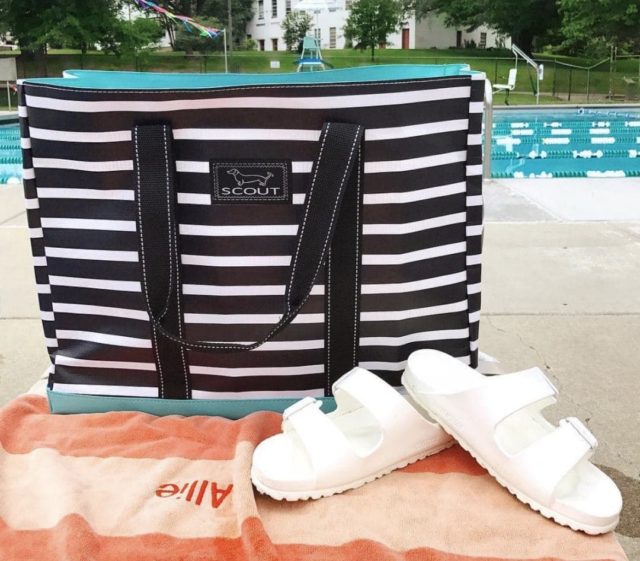 Do I even need to share these sandals? Because from my analytics it looks as though a good percentage of you bought them! These are my JAM, I'm even wearing them in the winter around the house with socks. They're the classic style of Birkenstocks, but covered in EVA so they're waterproof, sweatproof, and funk-proof. I have the white ones with white buckles and they replaced my flip-flops for the beach and pool, but also looked cute with shorts and sundresses (and boyfriend jeans and overall and…).
I bought these shoes and they weren't quite right for my chubby feet but they were so great I shared them in many posts and even a capsule wardrobe. Several friends IRL own these and personal stylist and blogger friends say they regularly recommend these flats because they're so attractive and comfy. Of course the leopard print is my fave!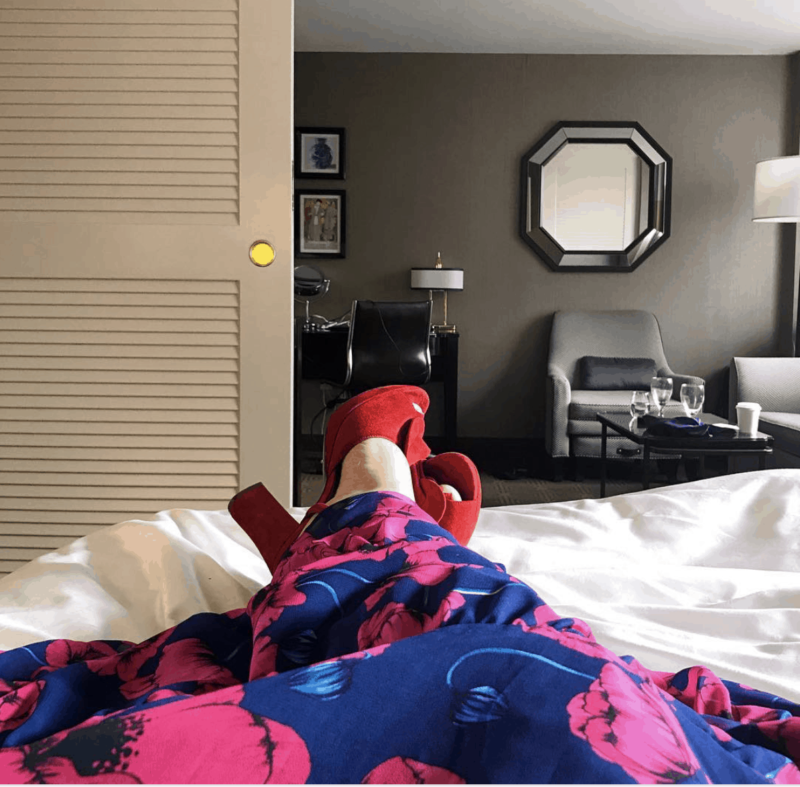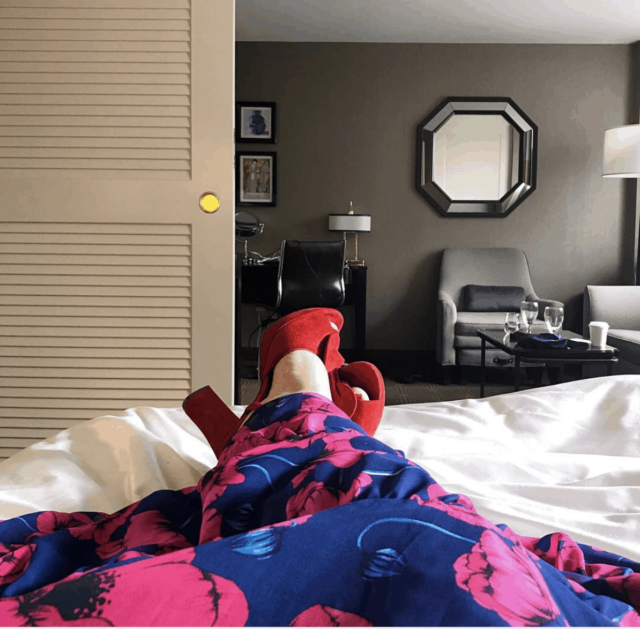 These were THE SHOES of 2017 for me. I always have luck with Naturalizer, and these are no exception. I didn't know how much wear I'd get out of a red suede platform sandal, but come to find out they seemed to work with most everything I owned last summer. I danced all night in them, walked from the Metro to the office in them, wore them with jeans, sundresses, maxi dresses, and pants. While they're sold out most everywhere, I found a few still available on Amazon!
Jewelry
Not too big but not small, not trying to be a gemstone, not too sparkly for everyday. These are some of my favorite everyday earrings, adding just a hint of shine to outfits for work, the weekend, and even special occasions. I have them in clear/rose which works well with silver and gold jewelry, but honestly every color is great. I can't even recall which posts included these, but don't be surprised to see them again in 2018!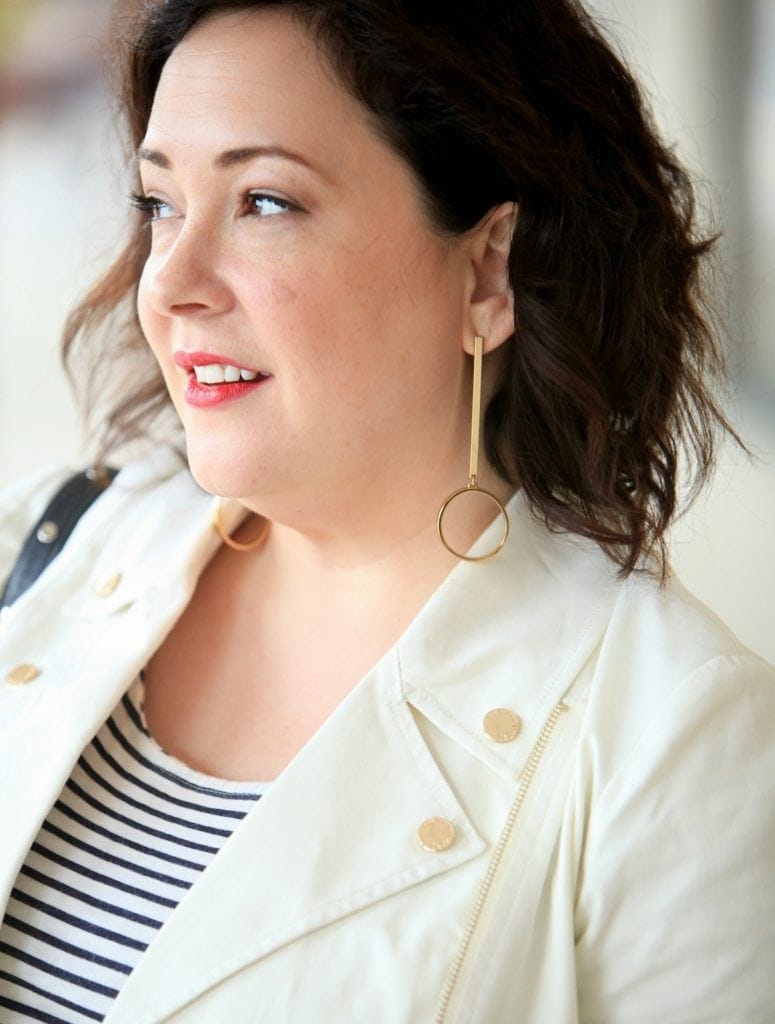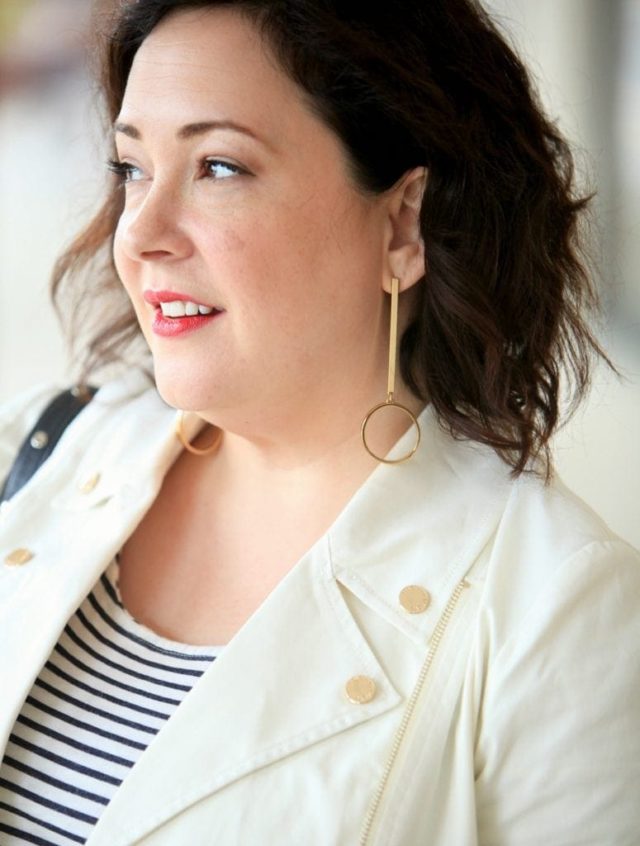 Another item I was not surprised to see on this list. I have these earrings in the medium size in gold, and the large size in silver. I wear them ALL. THE. TIME. They're not too wacky but make a statement, are well made, not too heavy, and not too trendy. I'm a fan of Jenny Bird, a Canadian jewelry designer, and have a couple of her pieces and find them all well made.
Clothing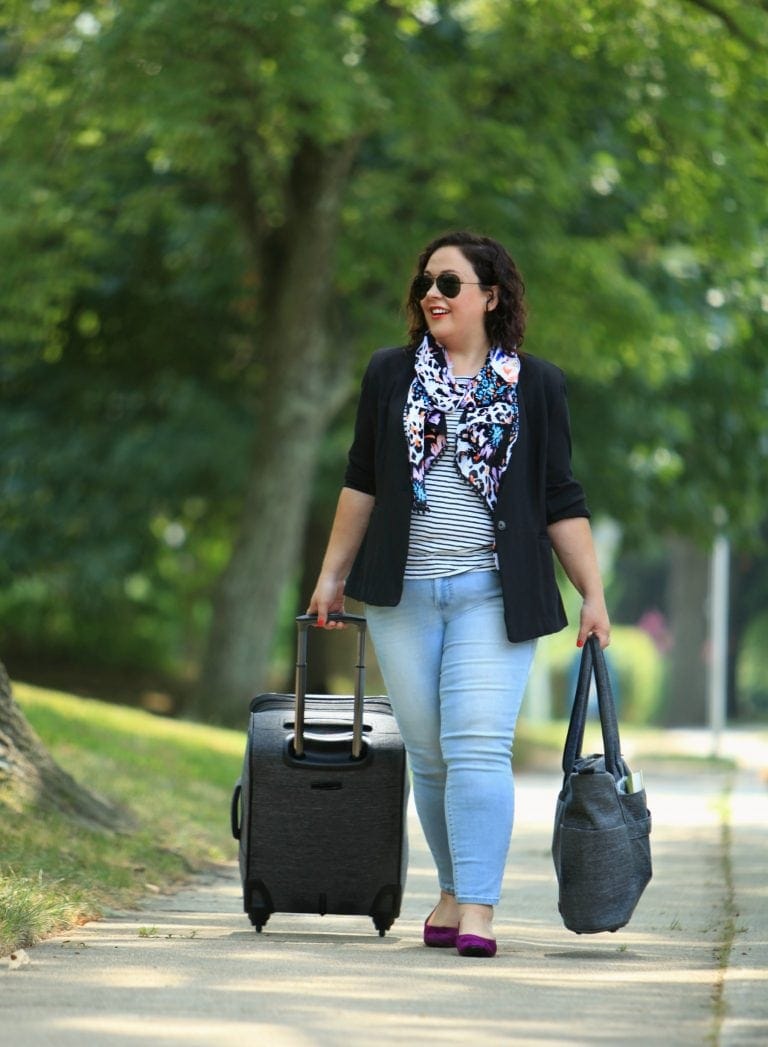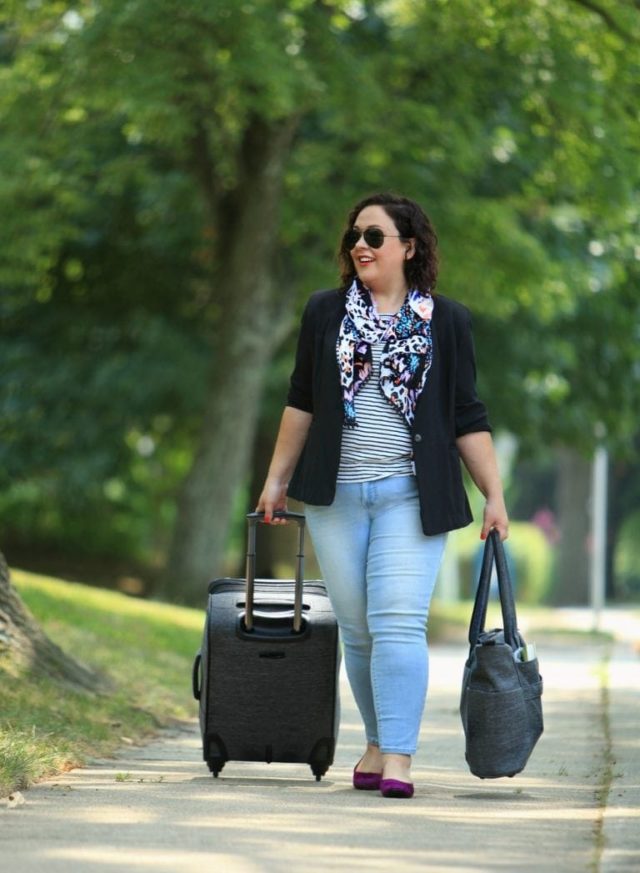 I received this blazer in a Dia&Co box and it became one of the most worn pieces in my closet (and seen on the blog in this post and this post). It is my travel go-to because it's stretchy and unlined but looks polished and goes with so much. Throw it over a random tee and leggings or jeans and you look downright chic. It doesn't have lapels, a single button, and pockets that don't ruin the line if you throw your phone and lip balm and such in them. Oh, and it's on sale!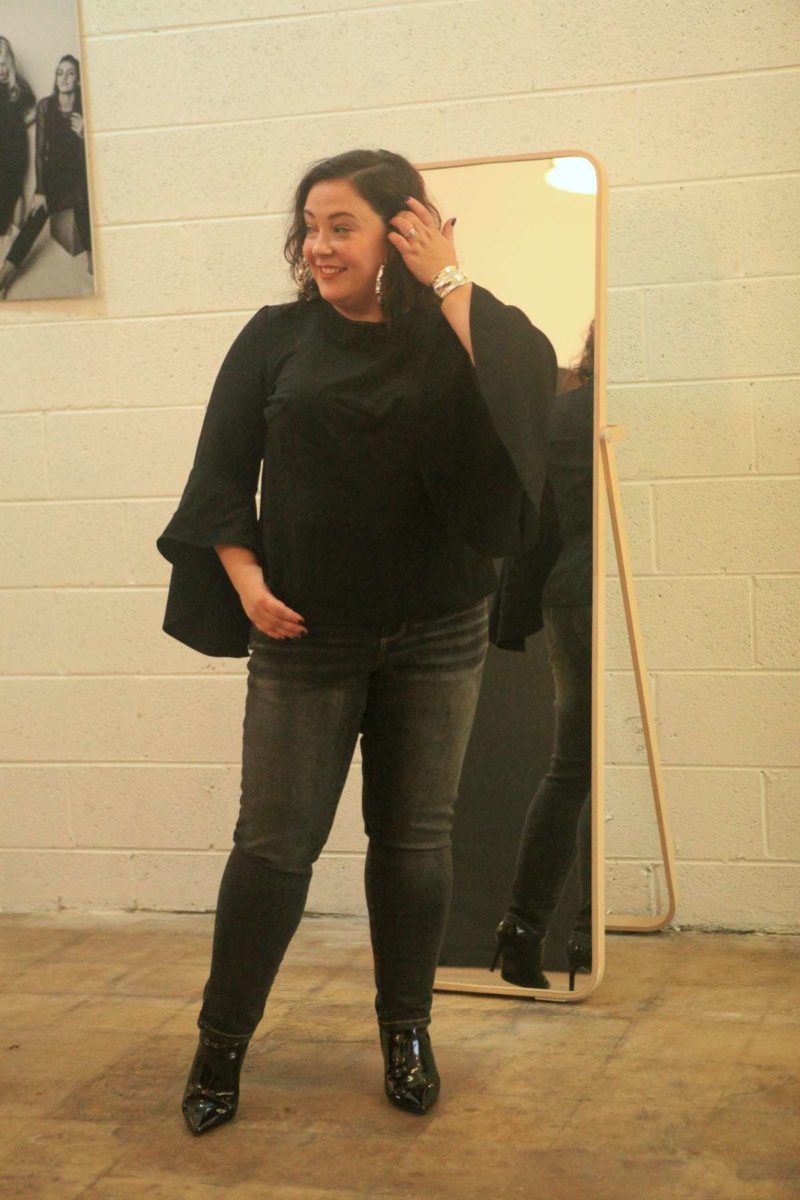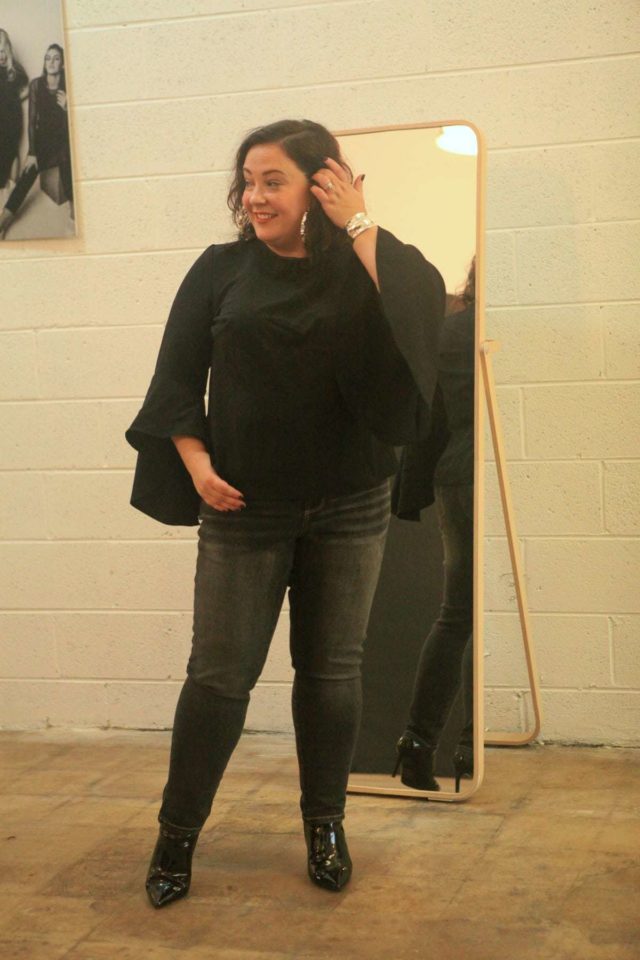 Universal Standard's affiliate program isn't as easy to track actual purchases, but I coded the links and could tell that a huge percentage of the sales were jeans from their denim promo I shared on Facebook and I know you all were super curious about the jeans in my Universal Standard popup shop post. As an FYI, I bought the Seine Jeans in 27″ in size 14… and they're too big. I need to exchange them for a 12 because I think once they're a size smaller they'll be utter perfection. I'm holding off on a full review on the blog until I have the right size and can give a proper review with proper photos. Stay tuned, but in the meantime… these are some awesome jeans!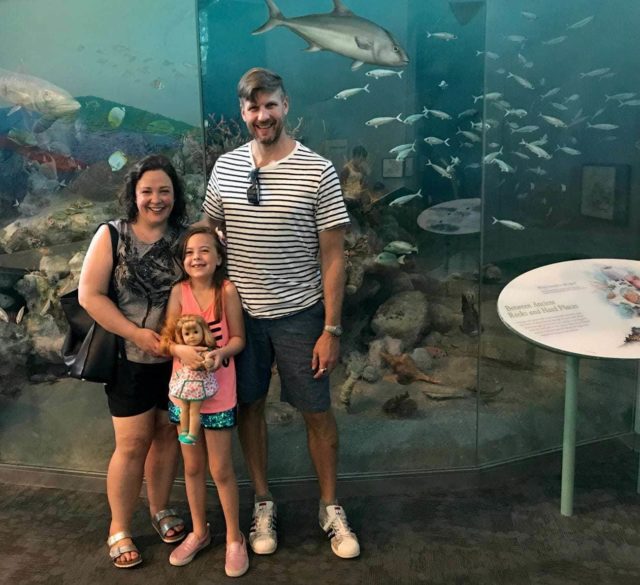 I raved about these shorts in this post and will continue raving about them. I wore them on our trip to Raleigh, NC with a sleeveless embellished tee and was comfy in the heat walking all over the city and visiting a museum. I wear them for working out, for lounging around, and find them a perfect length (and the zipper pockets are a major plus).
I don't know if I even shared this jacket on the blog… I know I shared it on Facebook and maybe in one of the newsletters and well ya'll liked it! It's a great jacket, one that many friends own and look super chic in and another one I heard of from a personal stylist friend.
Bags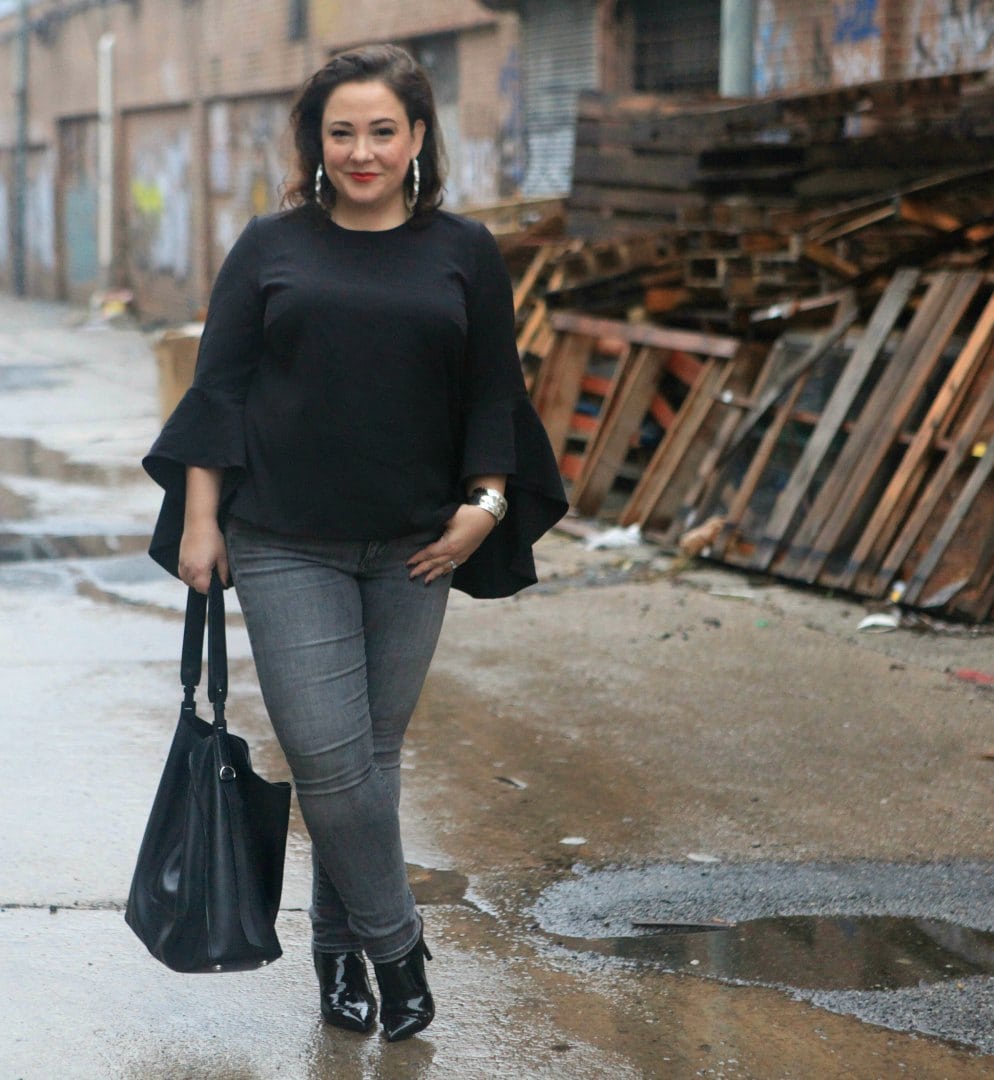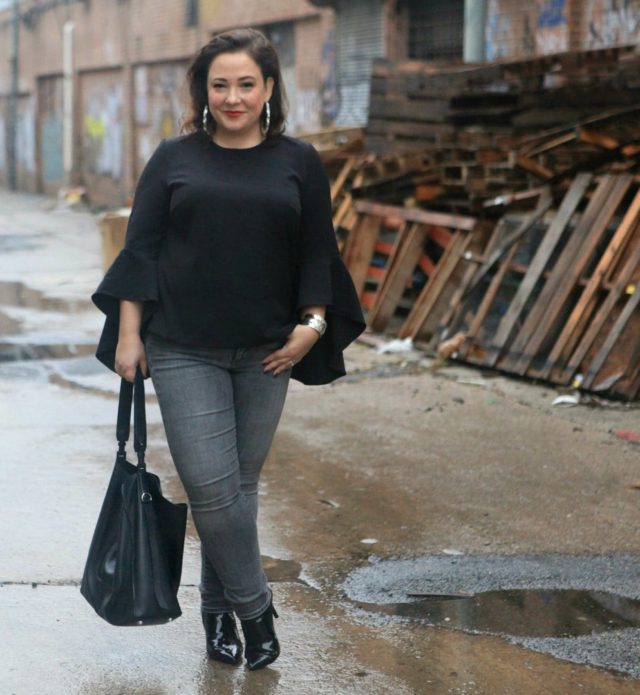 I splurged on this bag this year and I do not regret it a bit. I love this tote so much I've hardly used any of my purses since buying it. There's not a lot of compartments in it, just a single side pocket and a pouch on a cord, but I don't mind it. The side pocket will hold what I need to grab quickly – lip balm or lipstick, my Metro SmarTrip card, my keys. The pouch on a cord holds what I call my Blogger Essentials – extra juice for my phone, headphones, a fan that plugs into my phone (so great for flights), a couple different charger cords and a wall plug. I have a pouch for makeup, one for purse essentials, and my wallet. They're all different textures so it's easy to find. But this bag? Holds everything. Looks cool. Can take a major beating (like shove under a plane seat and wedge it under there with your boot kind of beating). Considering over 500 over you bought this bag, I'm guessing I'm not the only one who thinks it's pretty amazing.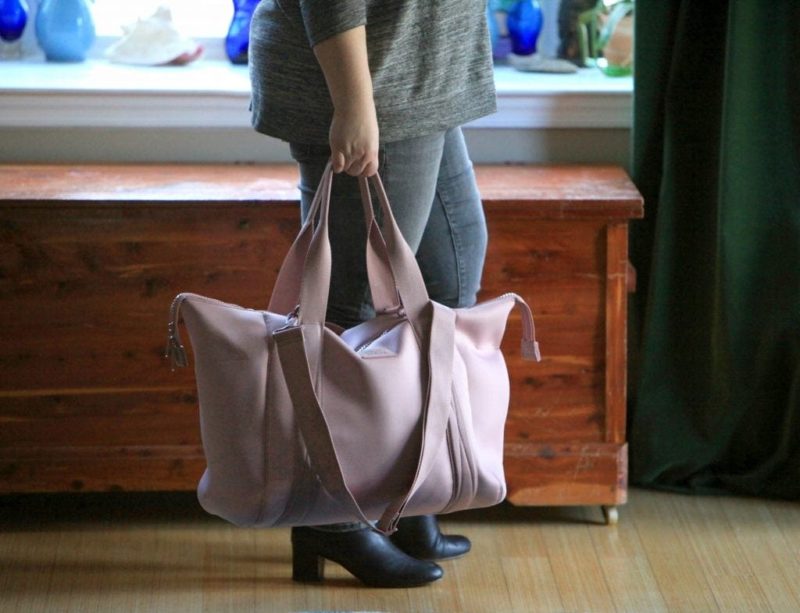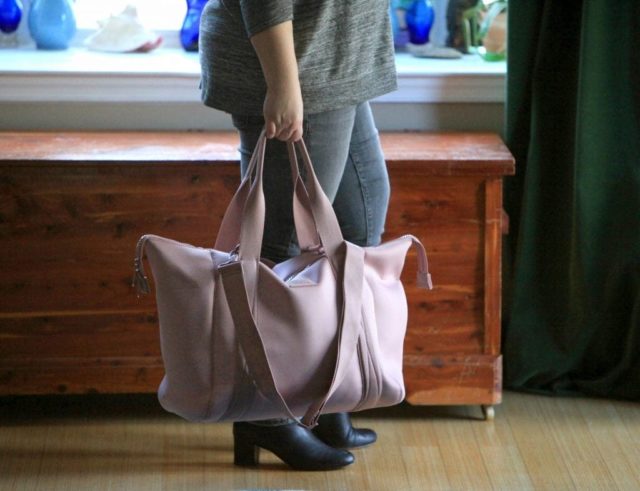 Dagne Dover sent me this bag in size Large and I reviewed it in this blog post… and it was used like crazy all year long. It's the perfect size for a weekend away, lightweight enough that Emerson used it often for sleepovers, and as a blogger it was my go-to when I had to carry lots of clothes or shoes to a shoot or event. It's brilliantly designed with a zipper pouch on a cord, vented pockets, a heavy-duty zipper, and even a separate bag for dirty laundry!
Beauty
We were all raving about this oil in the Wardrobe Oxygen Community on Facebook. It's pretty amazing, and such quality for such a low price. I use it between my treatment and moisturizer at night, but many of you use it over your lotions and creams or on its own. Gentle even on sensitive skin, this oil seems to give a glow to the skin and much-needed hydration this time of year without causing breakouts.
By far this was the best beauty purchase I made in 2017, and I'll continue raving about it in 2018. You can read about it here, I even mention it in this post, and if you follow my InstaStories you see it on an almost weekly basis!