This article may contain affiliate links; if you click on a shopping link and make a purchase I may receive a commission. As an Amazon Associate, I earn from qualifying purchases.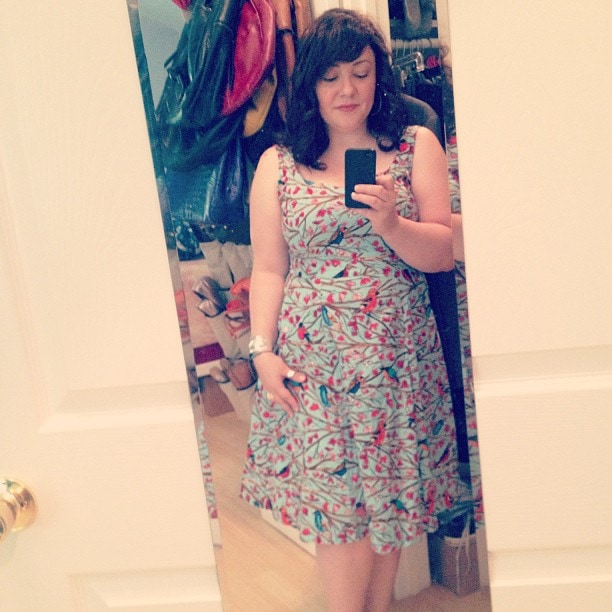 I wore this dress from Gwynnie Bee, which I mentioned I will be taking to Forecastle. It dried relatively quickly after jumping in the pool, and everything (including my iPhone) stayed in my pockets. It didn't stick to my legs when wet and when dry, even after wringing it, it looked pretty fantastic. Three cheers for Cherry Velvet, a Canadian brand that creates adorable fashion for cusp and plus sized women, and three cheers for Gwynnie Bee who offers their fab frocks!
I want to thank you all for your amazing comments on my last post. It was a tough day, and I was especially hard on myself because I saw me and Emerson as a reflection of Karl, who was working. He has gotten gigs before from shooting events, and I worried that folks may find us batty and it would affect his work. However as many of you mentioned, few likely would remember it and many would likely have done the same or have done the same in the past. Thank you all, I have some of the most amazing readers and am so glad I have been able to connect with you through this blog and consider many of you friends. THANK YOU!
Follow Me | Twitter | Facebook | Instagram