This article may contain affiliate links; if you click on a shopping link and make a purchase I may receive a commission. As an Amazon Associate, I earn from qualifying purchases. 
When I was planning our New Year's Eve getaway to Lake Anna, I knew the dress code would be loungewear. We planned on making all meals at the house, spending a lot of time reading, playing board games, napping, cooking, and snuggling as families on the couches watching movies and watching the ball drop at midnight. I realized a lot of my loungewear was looking worse from wear since I wear it so often working from home. I went to check out Soma's offerings as they are my favorite destination for loungewear and athleisure and found some amazing pieces in their Lounge department. Below I share my favorites from Soma's Loungewear collection.
This post is sponsored by Soma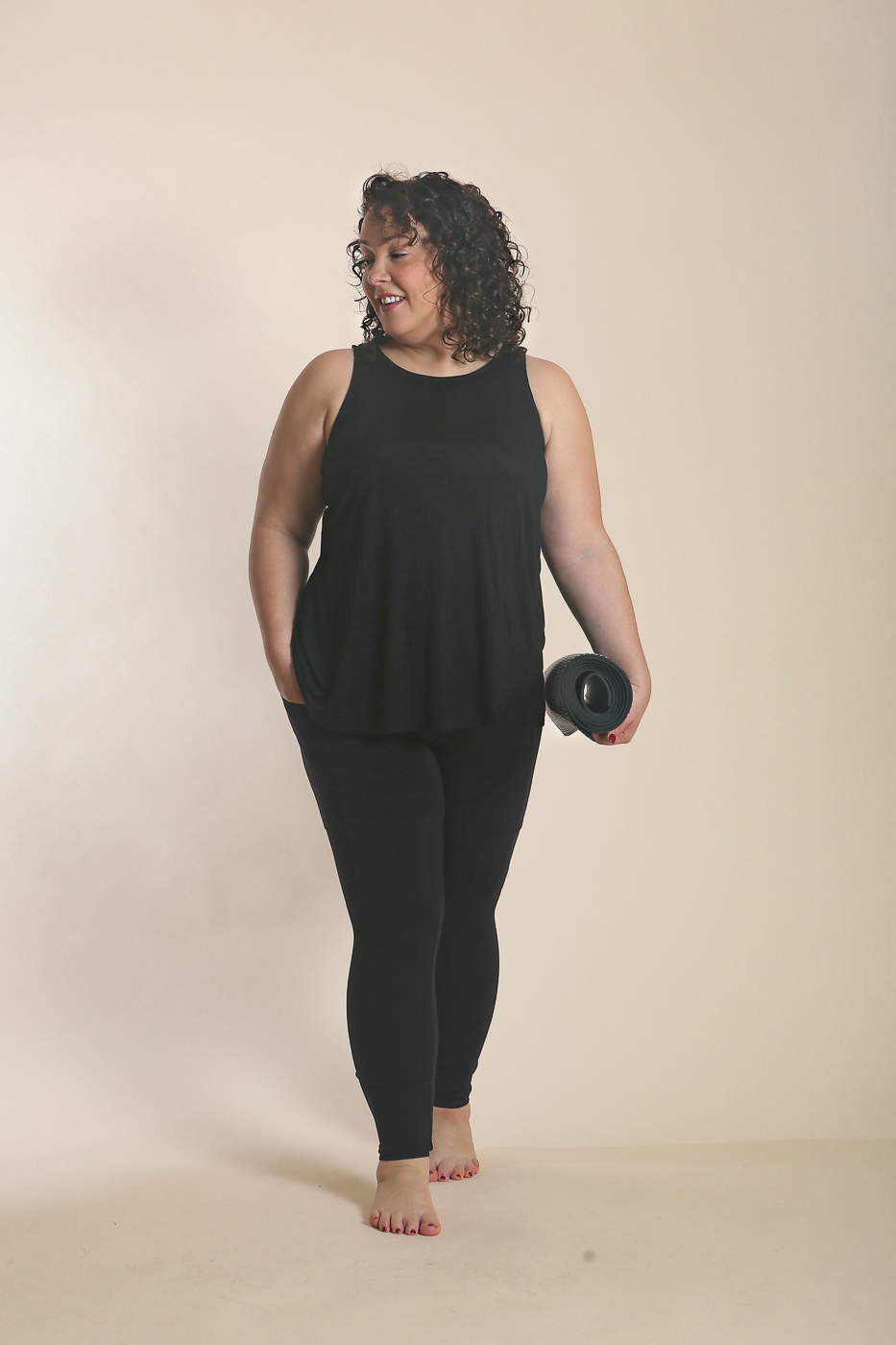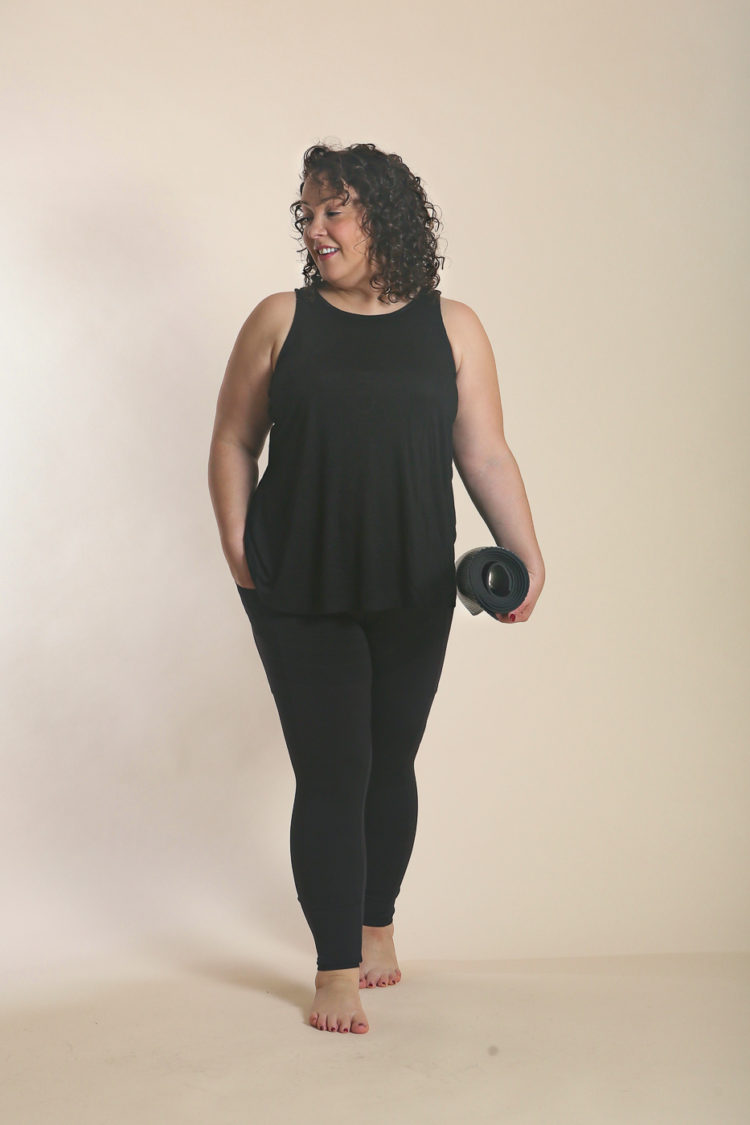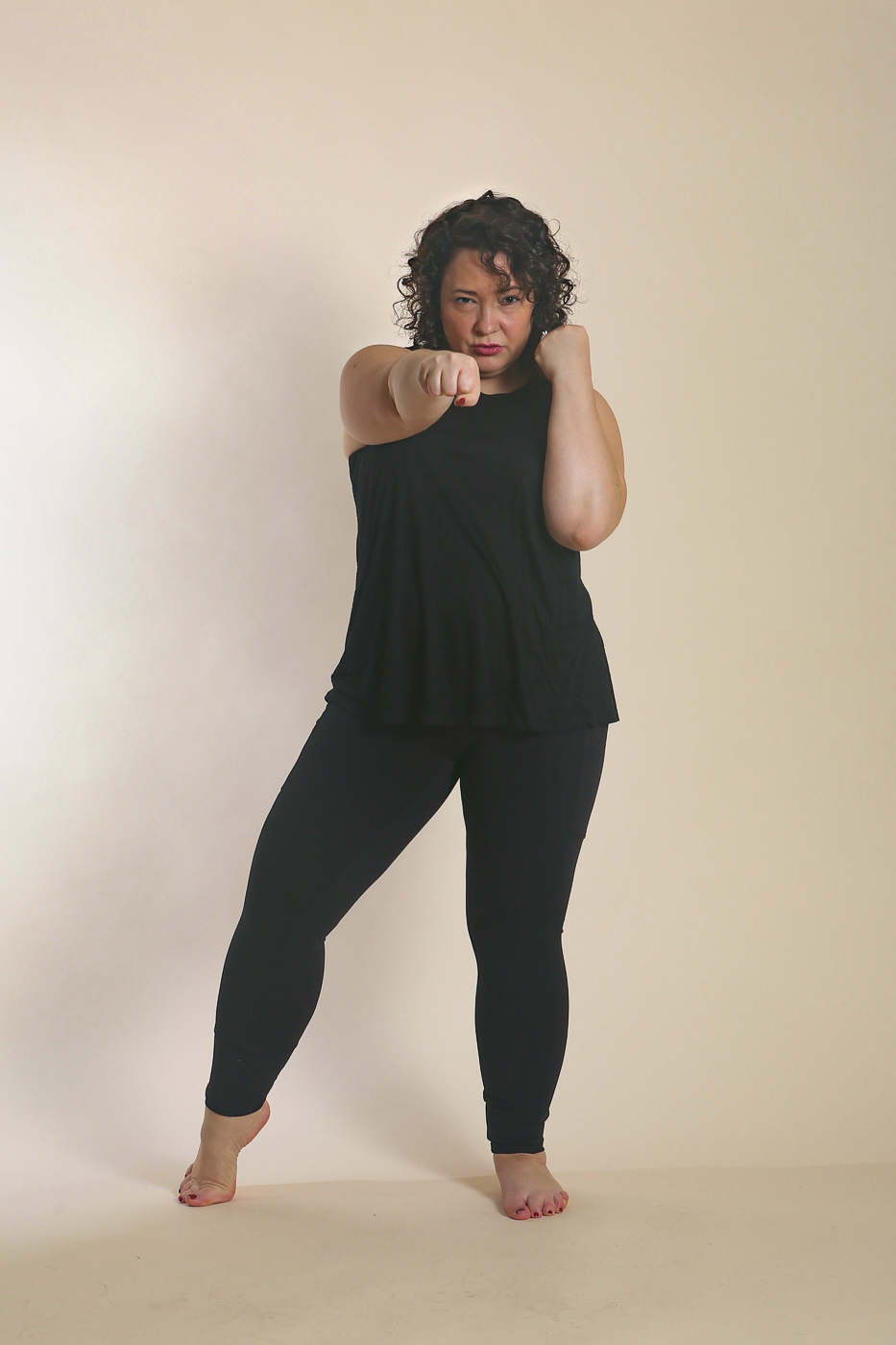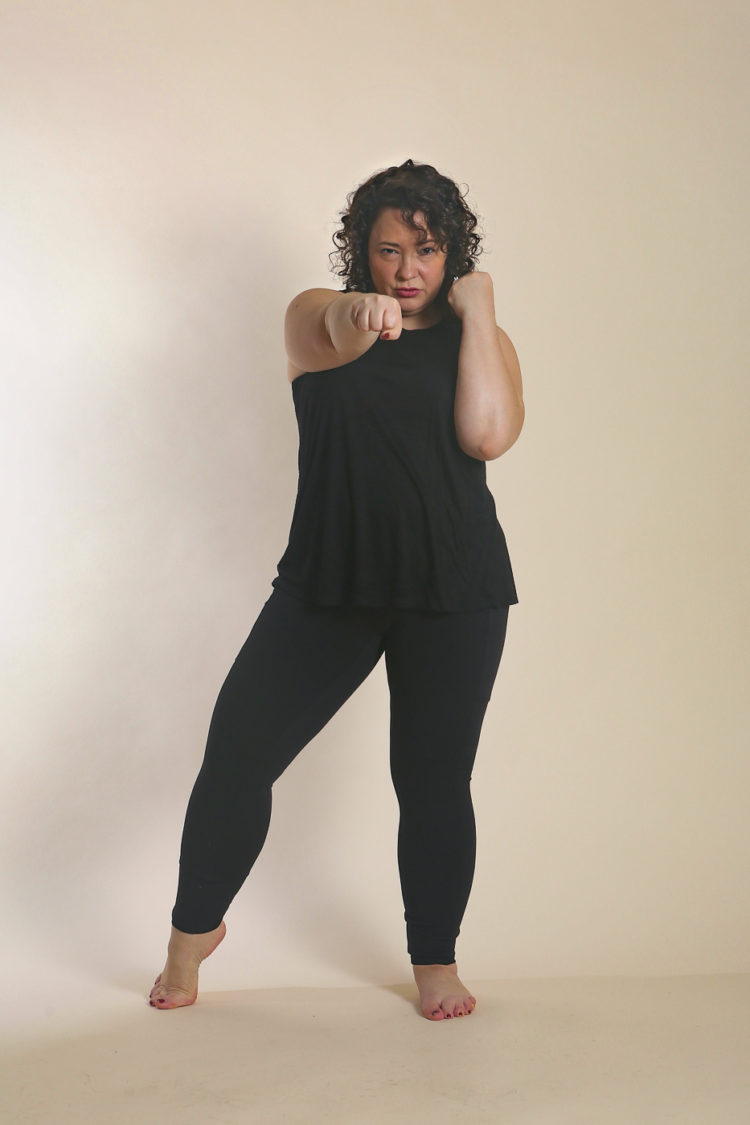 If you follow my Instagram Stories, you know these two pieces have gotten a lot of wear from me. This pairing also made a showing in this Instagram post. This is the Split Back Tunic in size Large and the Nonstop Legging, also in Large. I have washed and dried both pieces four times and they look stellar. I love how the Split Back Tunic is cut to not be baggy but not be tight. It skims in the right places and flares where I want it to. The back splits right at the waistband for ease when doing activities like yoga, but unlike many other split-back tops I've bought, it doesn't show off my lower back at the same time. The fabric is a bit silky; this is a piece you can wear at the gym or the yoga studio or on your couch, but it also can look great as streetwear. I've tucked it into a pair of joggers and put a leather jacket over it and loved the result. As for the Nonstop Legging, I am a big fan. I love the high rise and that it stays put even if I'm doing squats or more complicated yoga moves. The side pockets are deep and don't add bulk. The fabric has the sheen of traditional activewear, the fabric isn't too thick and won't have you overheat yet it is completely opaque (even when you do squats) and I think nicely smooths the figure without restricting.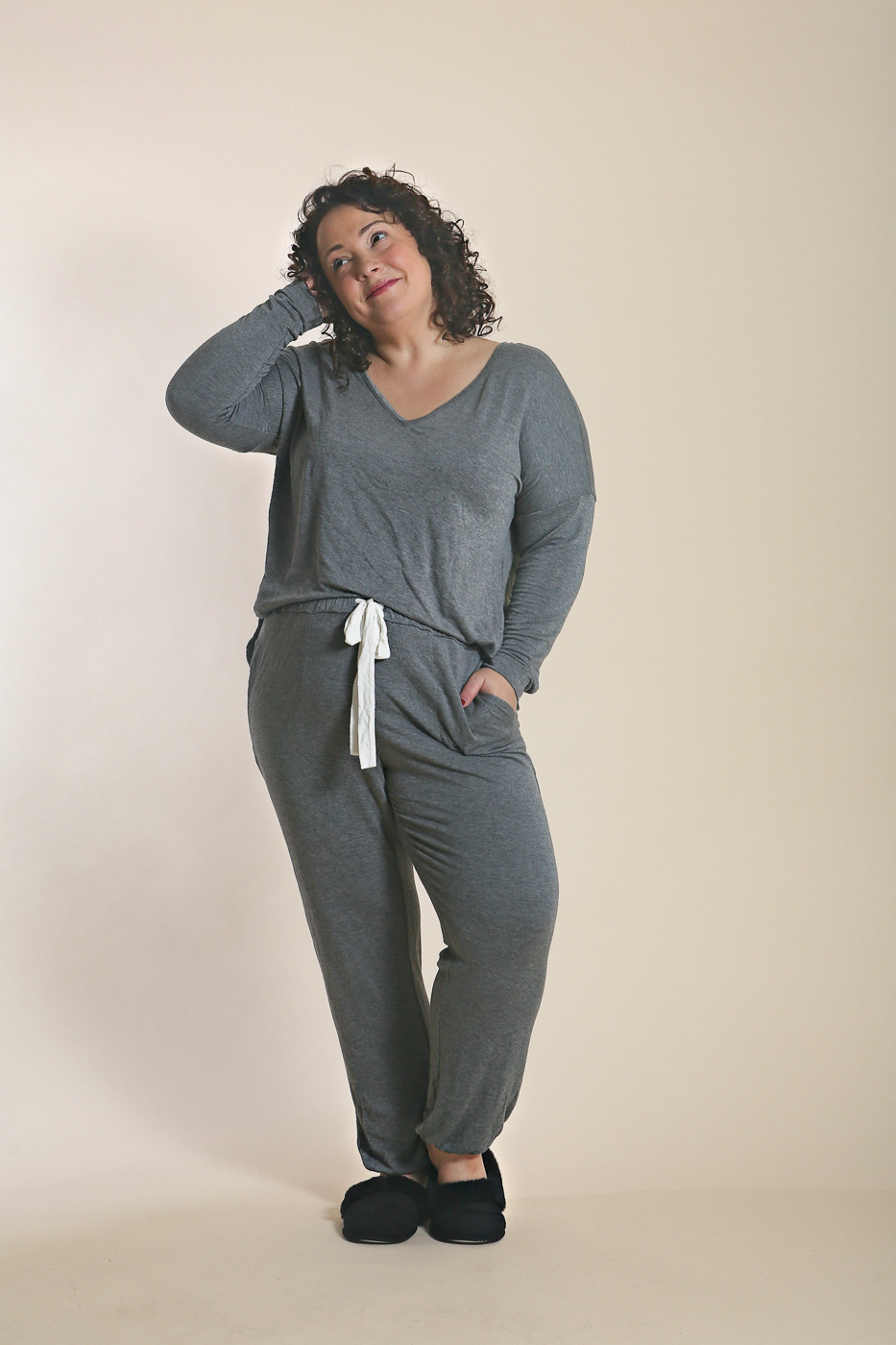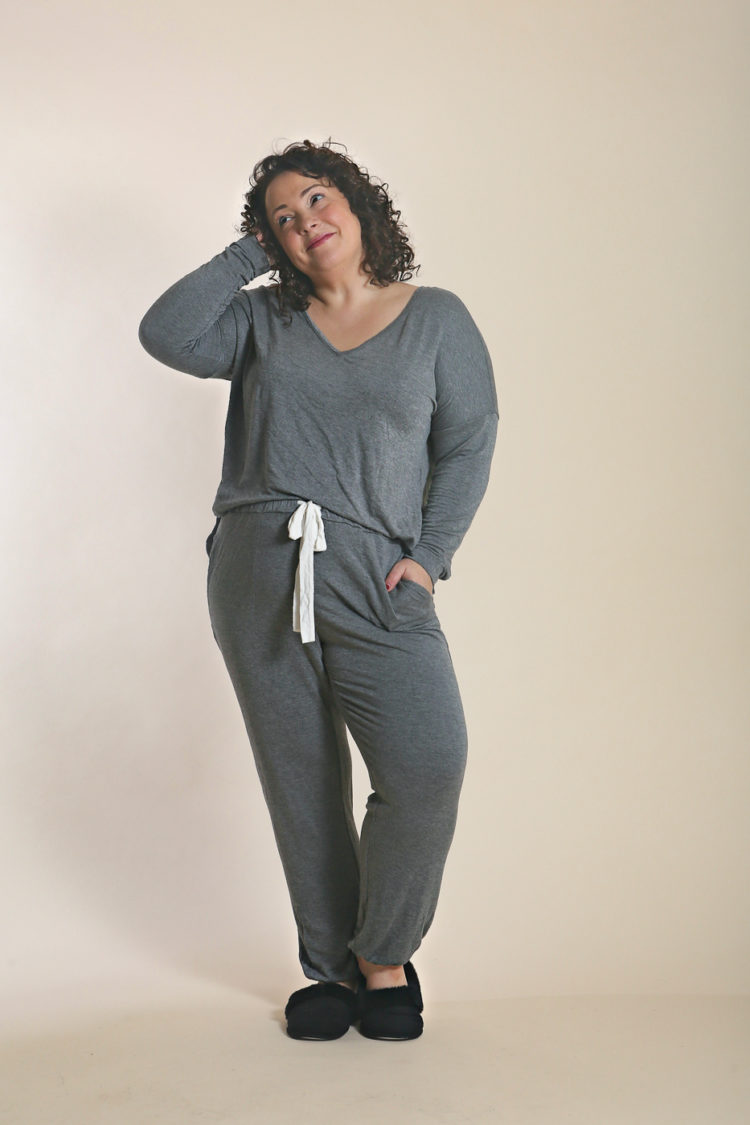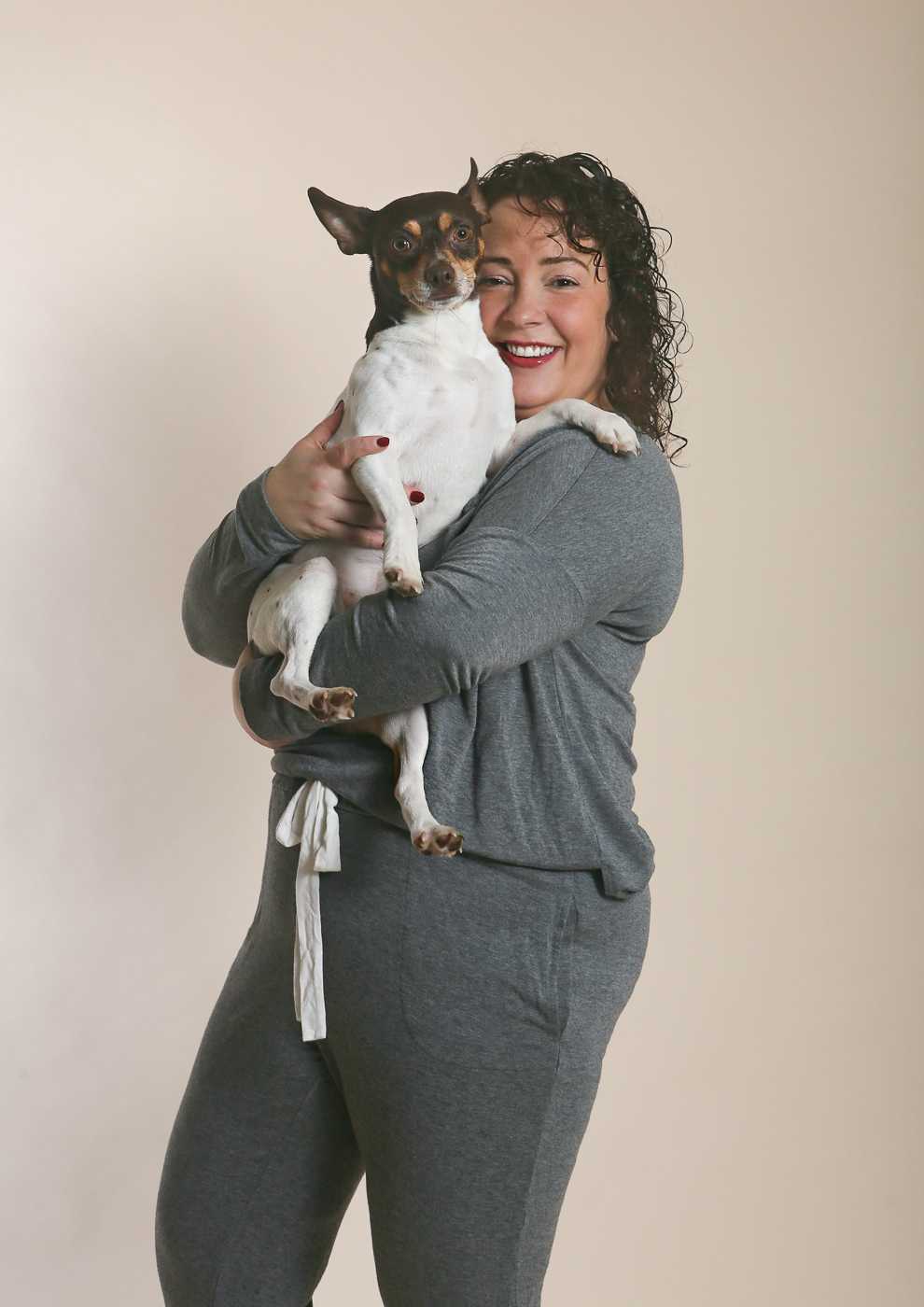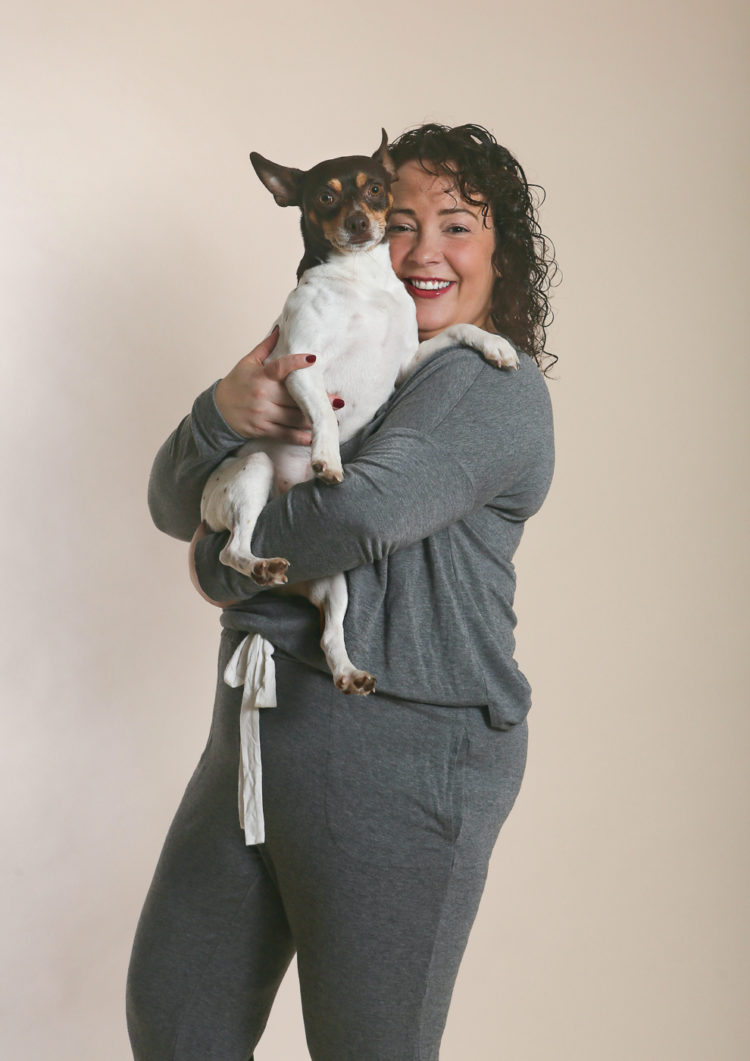 This is the Terry Long Sleeve Pajama Top in size Large and the Sunday Pants also in size Large. Oh my goodness are these pieces comfy! They're stretchy, they're soft, they're slouchy and relaxed without being sloppy. I have worn, washed, and dried both pieces three times before this shoot. I've had similar cozy lounge or sleep separates that got stretched out, shrank, changed shape or even feel with laundering. Not these, they look and fit exactly as they did when I got them. The top is perfect for me in a Large; it's not too long and the sleeves from the drop seam down are a bit fitted giving a nice silhouette. This is a piece that could also go beyond loungewear. The pants, I'm glad I went with a Large so I have room for my thighs and rear, but if you're between sizes you may want to size down for a more polished result. I love that they have pockets. The elastic hem isn't tight at all, but keeps the pants from dragging (very common occurrence as I am 5'3″). The drawstring is actually super stretchy knit, so you can tie it to the right place to keep your pants up even if you bend over, but you don't need to untie them to get them off. Details like this are why I love Soma and wear so much of their line. They really do think of everything! Oh, and the slippers are also from Soma!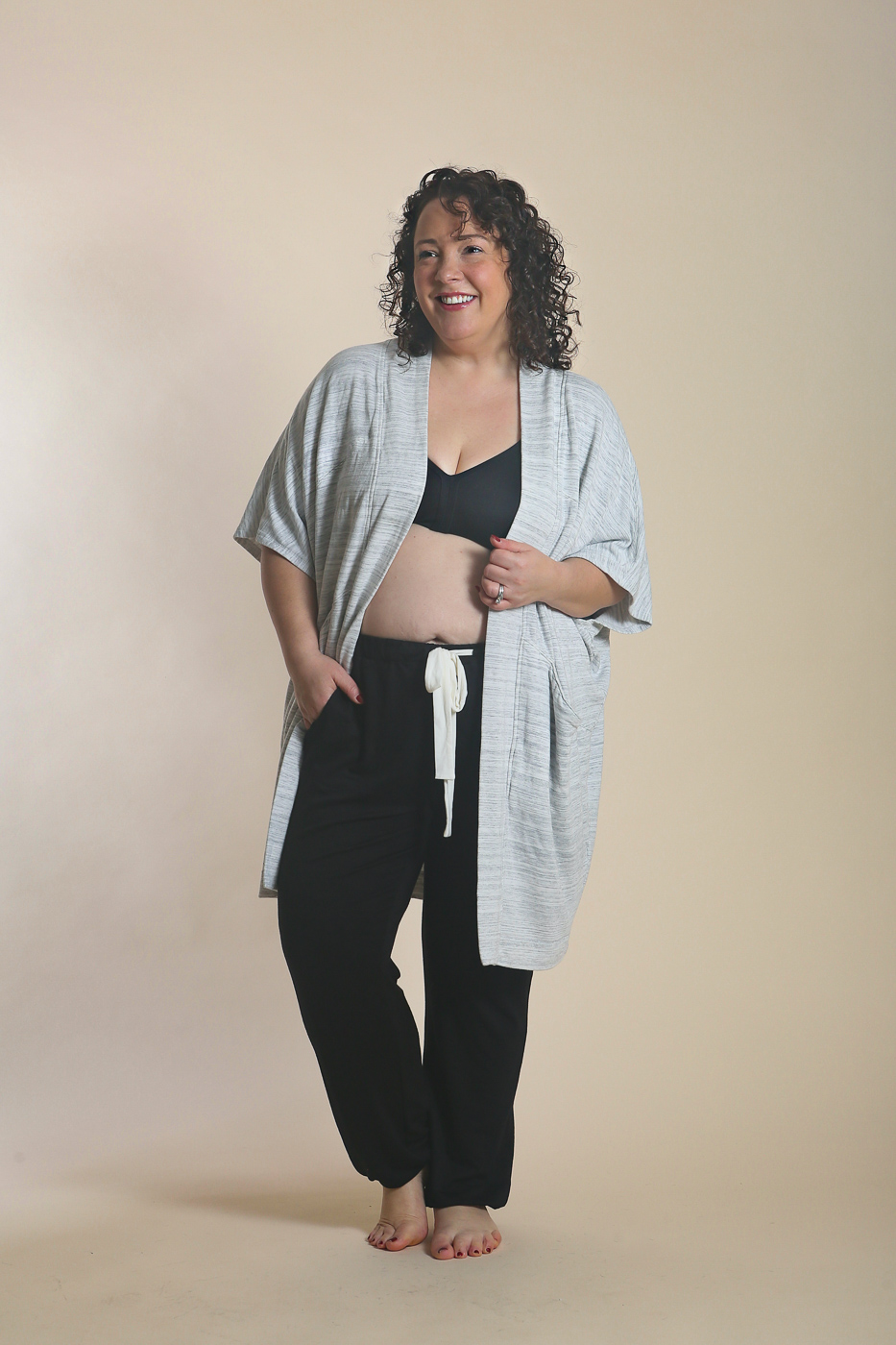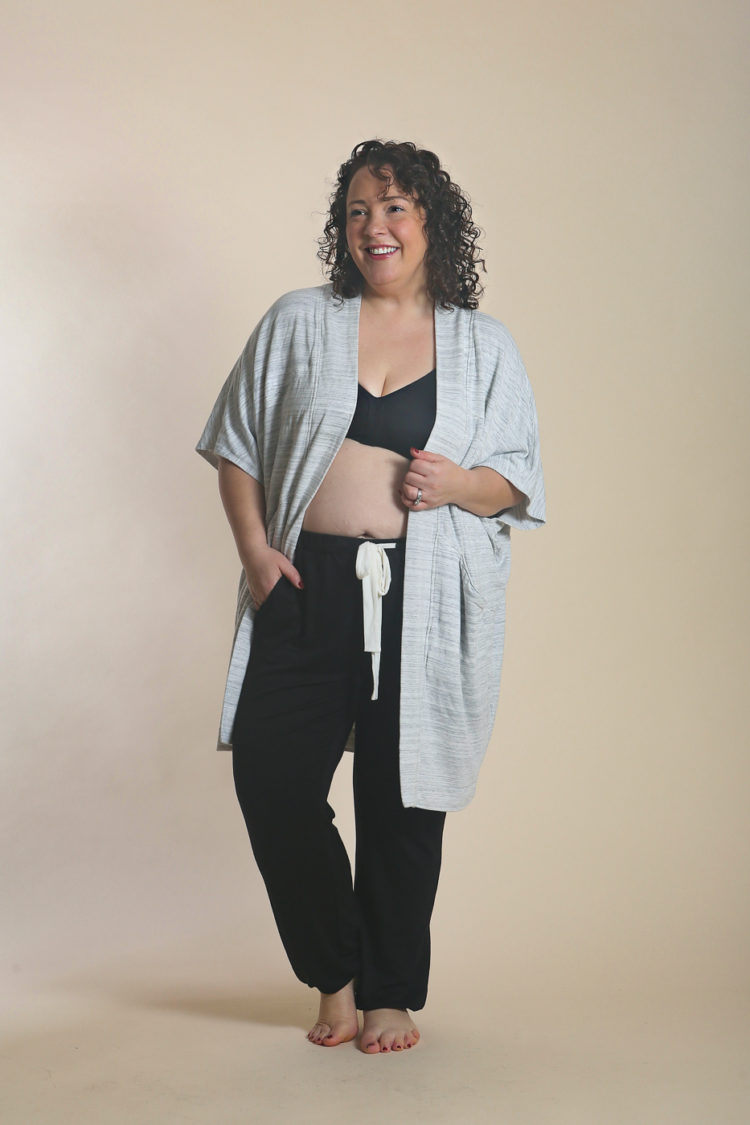 This is the Fleece Cocoon Wrap in L/XL, the comfort bra I previously reviewed, and the Sunday Pant in black, again in size Large. If you look at my Instagram post from our trip to Lake Anna, you'll see me wearing this wrap and I wore it most of the trip. The exterior is jersey, but the finish inside is fleecy, giving this wrap a bit more weight. It has pockets deep enough for large smartphones. I like this piece and wish it came in more colors. I think if it was a jewel tone – berry, purple, teal, navy, something like that – I'd wear it far more often. I have also washed and dried this at least two times and it has held up beautifully and no shrinkage. I already raved about the Sunday Pant and like them so much I am glad I have them in both colors. The black Sunday Pant makes a great matched set with this top. And the Soma Full Coverage Wireless Unlined Bra is amazing; I reviewed it before and continue to wear it on the regular.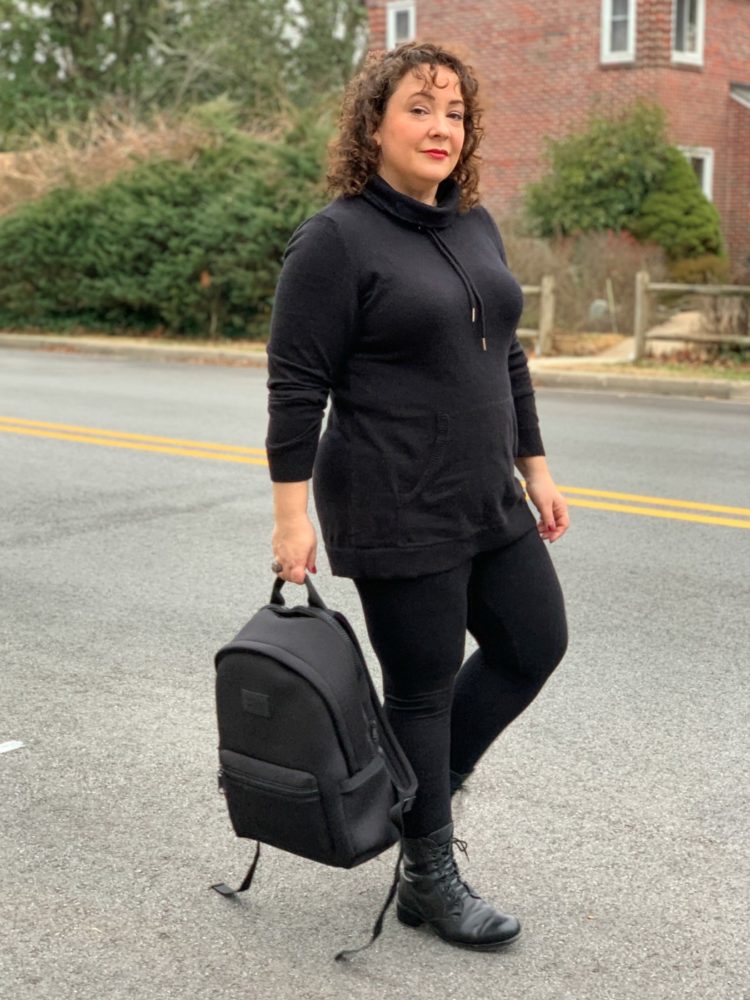 One look that didn't make the shoot but has been worn often is this one. This is the Sporty Funnel Neck Pullover in size Large with the Smoothing Fleece Lined Leggings in Large. I wore this the other week to switch up my workspace and blog from a nearby coffee shop and my husband caught this shot as I headed to my car. I've raved about these leggings before, they're super stretchy, super soft, and warm. They look like "normal" leggings on the outside without much sheen, and have a soft fleece lining that keeps you cozy in winter. If you want a very fitted effect, I'd size down with these. I am happy with the large as I wear these more as pants than a layer under dresses or as activewear. What I like about the pullover is it's a trim fit. It looks more polished and expensive than one that has a slouchy or oversized cut. The photo is poor quality, so don't think this pullover got faded; I washed it twice and dried it in the dryer once and it looks great though this kind of fabric does better line drying.
Soma offers their loungewear and other apparel up to size XXL and some pieces come in lengths. I am a size 14 in most retailers and find the Large at Soma comfortable and occasionally generous. I love partnering with Soma because they create high-quality pieces made for real life and their loungewear collection is no different.
Shop the Post: