This article may contain affiliate links; if you click on a shopping link and make a purchase I may receive a commission. As an Amazon Associate, I earn from qualifying purchases.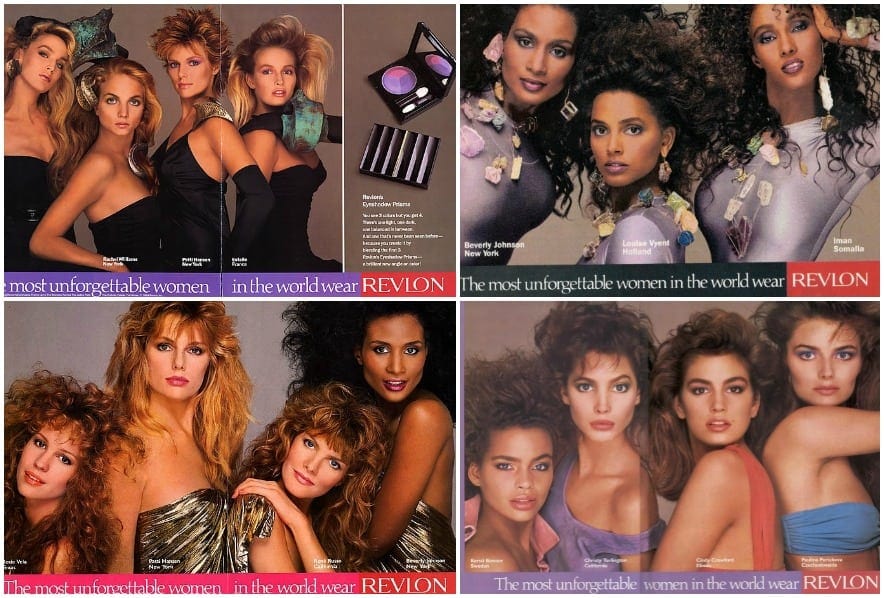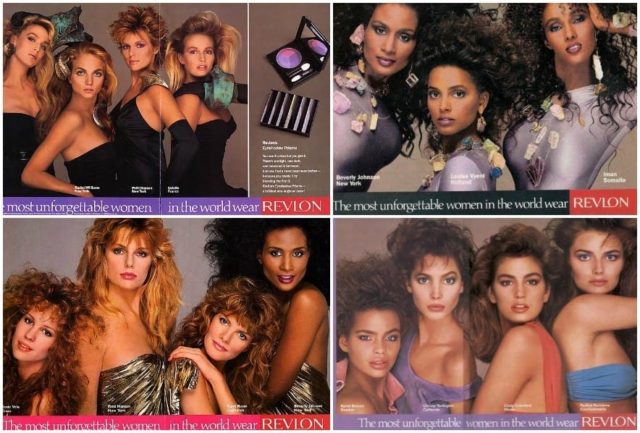 This post is inspired by the Refinery 29 piece I recently shared on Wardrobe Oxygen's Facebook page. I must say I was surprised to hear Revlon is not doing well; while their recent Love is On campaign doesn't appeal to me, their actual product does. And unlike Refinery 29, I find Revlon's packaging to be elegant, sturdy, and often times equal to department store brands in regard to style.
When I was first allowed to wear makeup, my mom allowed grey pencil eyeliner, mascara, and a light colored lipstick. That first lipstick was the one my mom currently wore, Revlon's Iceblue Pink.
In college, brown lipsticks were all the rage and the best ones were by Revlon. While many adored Revlon's Toast of New York, I preferred Coffee Bean, which had a bit of shimmer and a cooler chocolate tone.
After college, I had a job as a brand visual merchandiser and my supervisor really pushed having a polished appearance and dressing not for the job you have but the one you wanted. I began getting manicures to clean up my gnawed-on fingers, and went to get a makeover from a department store cosmetics counter. After that, I felt to be an adult, I had to leave the drugstore and enter the mall. I was a MAC loyalist for a bit, spent a good portion of my lunch break and paycheck in Sephora, and when I got married I knew I had to have the best – a face by Chanel.  But after the novelty wore off, I found myself returning to the drugstore for at first, lipsticks and then, almost everything else.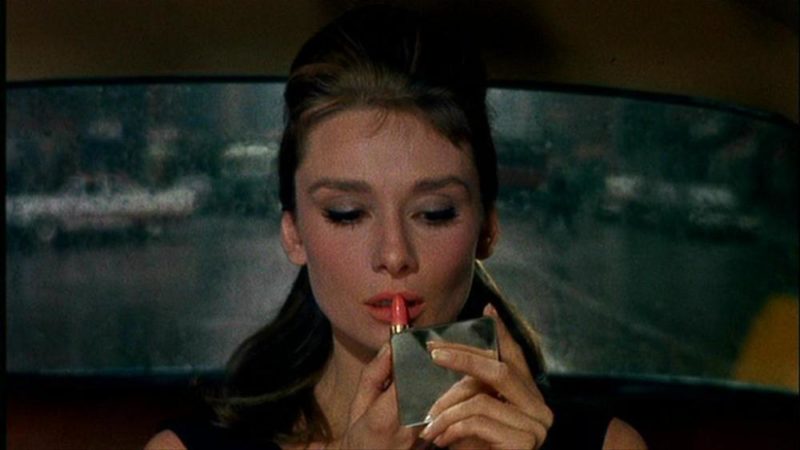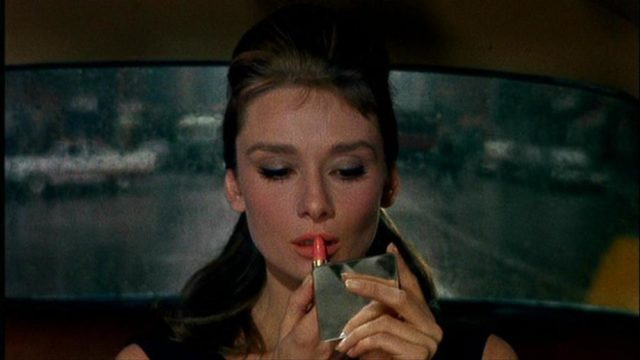 Over the years, the drugstore brands caught up to the department store lines and in my opinion, the one at the head of the pack was Revlon. They had the most beautiful celebrities for their ad campaigns, the most beautiful packaging, the best variety of colors, and the highest quality formulas. And one thing I loved is their lipstick containers hardly changed at all over the decades. While Refinery 29 used a picture of Audrey Hepburn in Breakfast at Tiffany's as an example of how the brand needs a makeover, I think it's a selling point to use a brand that was chic then and now. I mean, look how many people still use Holly Golightly and Audrey Hepburn as style icons in 2016!
And so, I will share the current Revlon products on my dressing table and in my cosmetics bag. By doing this post it made me realize even more how much I use and trust Revlon:
I have written many times before about the awesomeness which is Revlon ColorStay foundation. I have used the liquid and the whipped formula and am amazed how it will stay on through humidity, through sob sessions, through a mega dance session at a GA concert. It never breaks me out, and whether I have a bit of a tan or am at my deathly palest, I can find a color that perfectly matches my skin.
Revlon's Insta-Fix was something I picked up by random in early fall when I had an event after work and nothing to refresh my face. I bought it in Nude and I have never had a product so perfectly match my skintone. Lately, I use just a BB cream with Insta-Fix under the eyes, around the nose and lips and a bit between the brows to even out my skintone and add a bit more opacity. It's awesome for travel and late in the day refreshes so I bought a second one to keep in my makeup bag.
I've tried a kazillion concealers over the years, but for the past several months I've been using Revlon's Photoready Concealer in Light. It's that perfect mix of creamy yet dry, so I can apply it, pat it in place, and it doesn't fade, crease, or slide during the day. I use it under my eyes without it making my eye area look older; the formula is equal to fancy brand concealers I've paid twice or three times as much for (and that usually come in a smaller container).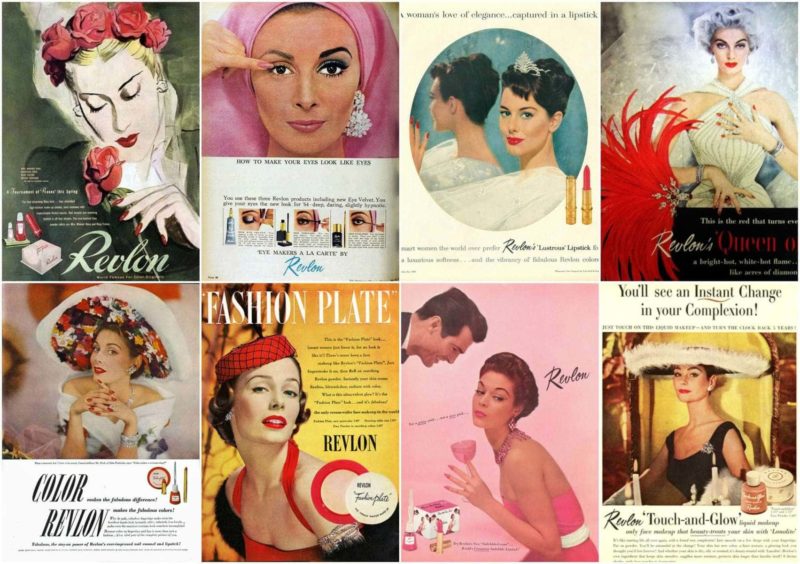 Revlon ColorStay eye shadow has been in my makeup drawer for over a decade. I still mourn the loss of the Neutral Khakis quad (RIP), but currently own Addictive, Adventurous, and Decadent and love how the colors truly stay, even with me constantly rubbing my allergy-prone eyes.
The only cream blush I have had success with is Revlon's Photoready version.  Both Coral Reef (a non-sparkly creamy alternative to NARS Orgasm) and Flushed (a cool pink that can look quite pretty) are in my arsenal and are go-tos when it's hot and sweaty or if I want a less "done" face.
I don't think I have recommended a makeup product as much as I have Revlon's Just Bitten Kissable Balm Stain in Romantic. I love this red, it's a soft wash of color that makes me feel like Snow White, but it can be layered for more impact. It's also gorgeous when worn over matte lipsticks (like Revlon's discontinued matte lipcolors) to give a bit of shine without the original color wearing away. I also have this balm stain crayon in Smitten and Adore and always have at least one in my purse because they're so easy to apply without a mirror (they also make great cheek color in a pinch).
I also love Revlon's Lacquer Balms. Last summer when I was stuck in a cast up to my armpit, I decided to make the most of the situation and have it wrapped in hot pink. I matched that hot pink with Revlon's Lacquer Balm in Vivacious and that bright bold pink was my signature color through Labor Day. While many things from my broken arm situation now make me sick to my stomach, I can still whip out Vivacious and feel like a complete badass.
Revlon's Ultra HD lipsticks are awesome for when you want a super bold pout that is low-maintenance. The color really sticks on, is saturated, but your lips are soft and comfortable and look hydrated. Poinsettia and Gladiolus were my jams this past summer and looked amazing with just a flushed cheek and defined lashes. Another great product for bold lips with moisture is their Moon Drops lipstick. I am sorta in love with the green tube, and regularly pull out Hot Coral or Orange Flip for a bold pout with some summery warmth to it.
Revlon's Super Lustrous Lipgloss is a great alternative to high-end brands. I love applying it over the balm stain or a matte lipstick for some shine, or wearing it alone for weekends or when I have a really intense eye. Rosy Future and Fatal Apple are in my makeup bag at this very instant.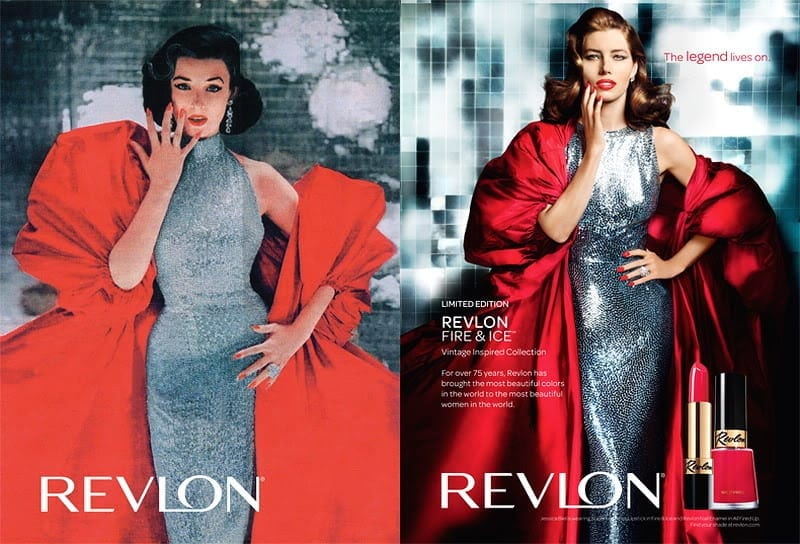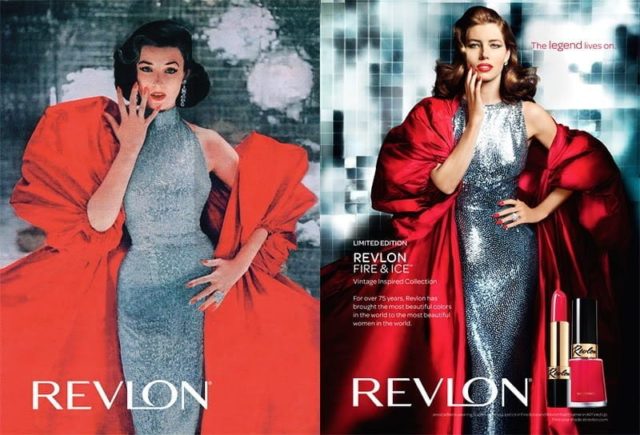 And of course the classic, Revlon's Super Lustrous Lipstick. No heavy smell, no drying formula, caps that stay put, bullets that stay strong even when you're at the bottom of the tube (hello $26 lipsticks that crumble or gets smeary when not even halfway through the lipstick). The colors are true and there's over 80 to choose from. I have seriously gone to four different big box and drugstores in a day to find different colors, and I likely have over 20 of these lipsticks currently in my possession. Red Lacquer and Certainly Red are regular bright reds that I rock, Cherries in the Snow is a bold pinky-red I adore, Plum Baby and Goldpearl Plum are pinky brownish nudes I regularly wear, and Teak Rose and Rosewine are warmer pinky brownish nudes I wear when I'm sporting more autumnal colors.
As for the other parts of the line, I have owned Revlon lash curlers, tweezers, and scissors and find them high quality. A Revlon brow brush is currently residing in my makeup brush cup and one of their pencil sharpeners is in my dressing table drawer. I don't buy nailcolor often, but have found Revlon's formula to rival trendier brands (and have just as cool of colors).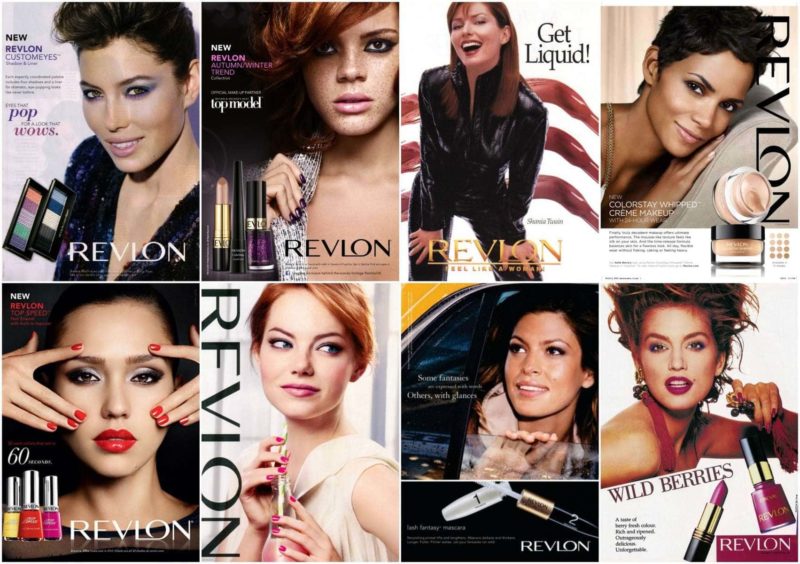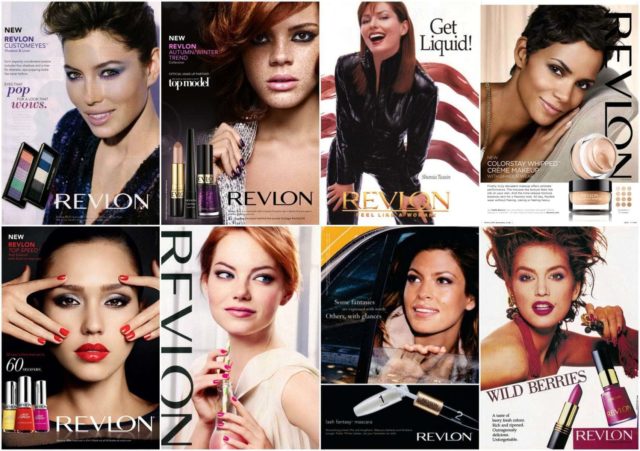 Over the years, there have been many other Revlon products I have used and loved. But like most cosmetic brands, items (like my mom's Iceblue Pink lipstick) end up discontinued. While I haven't been impressed by their mascaras and haven't tried their liners because I have a HG favorite from another brand, usually if I try anything from the line I end up liking it.
I do find their current target market with the eye and nail art products to be odd and a contrast to the rest of their line. I also wonder with their latest mascara collection's bright tubes if they're trying to be CoverGirl. I think what makes Revlon great is that they ARE a classic brand, a brand that focuses on quality, elegant packaging, and wearable color. I wish them the best, and hope they don't discontinue that which makes them so great.