This article may contain affiliate links; if you click on a shopping link and make a purchase I may receive a commission. As an Amazon Associate, I earn from qualifying purchases.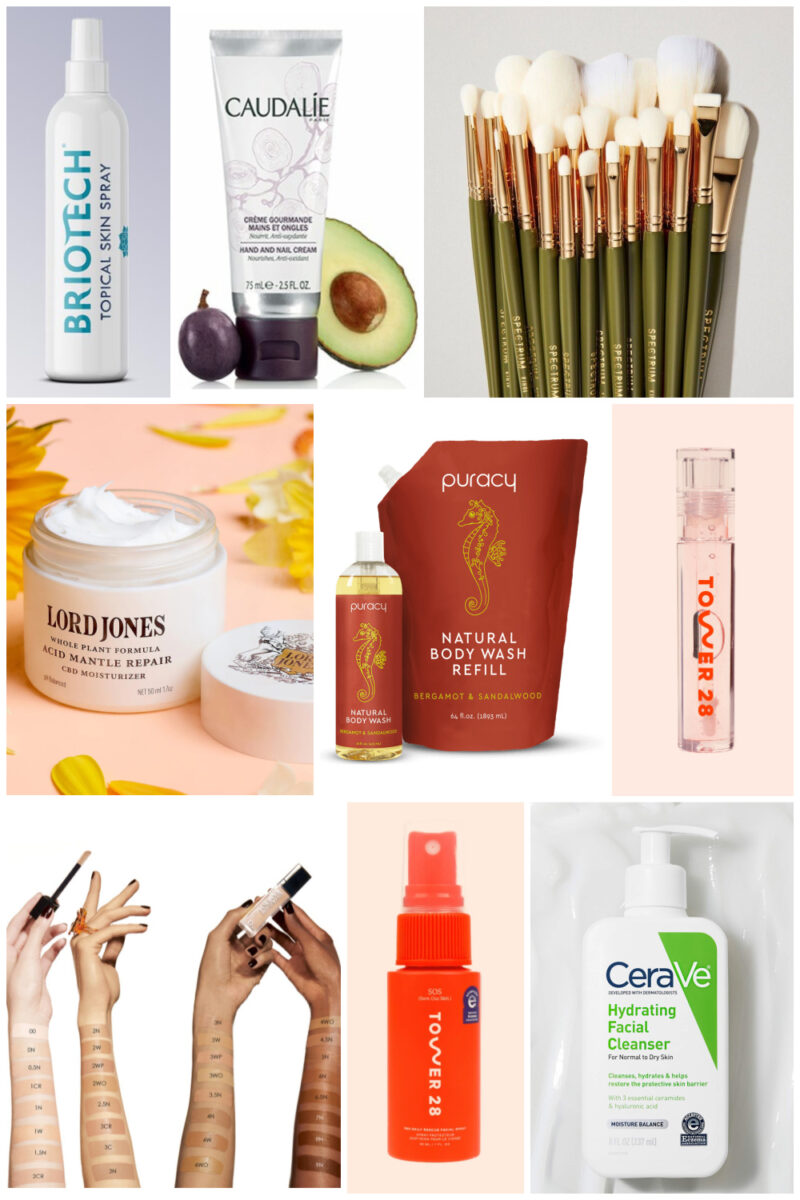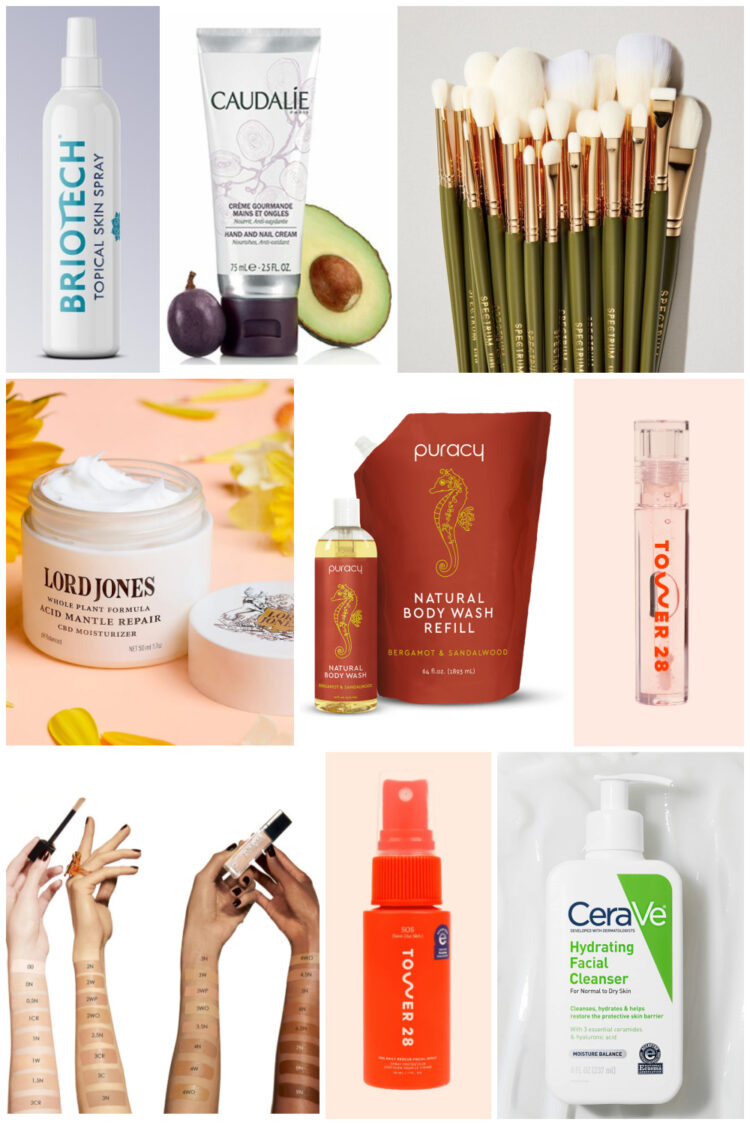 My sister Debbie is my beauty guru. We both love style and beauty, I've become the family fashion expert and she the one we all go to regarding makeup, skincare, and all things beauty. Debbie shared with me her favorite beauty products of 2021 and I thought you too may be interested! This isn't the first time my 43-year-old sister has written for Wardrobe Oxygen; you can find her previous articles at this link. Actually today she's 44, it's her birthday! Wish Debbie happy birthday and enjoy her honest, unsponsored, unpaid favorite beauty products:
My Sister's Favorite Beauty Products of 2021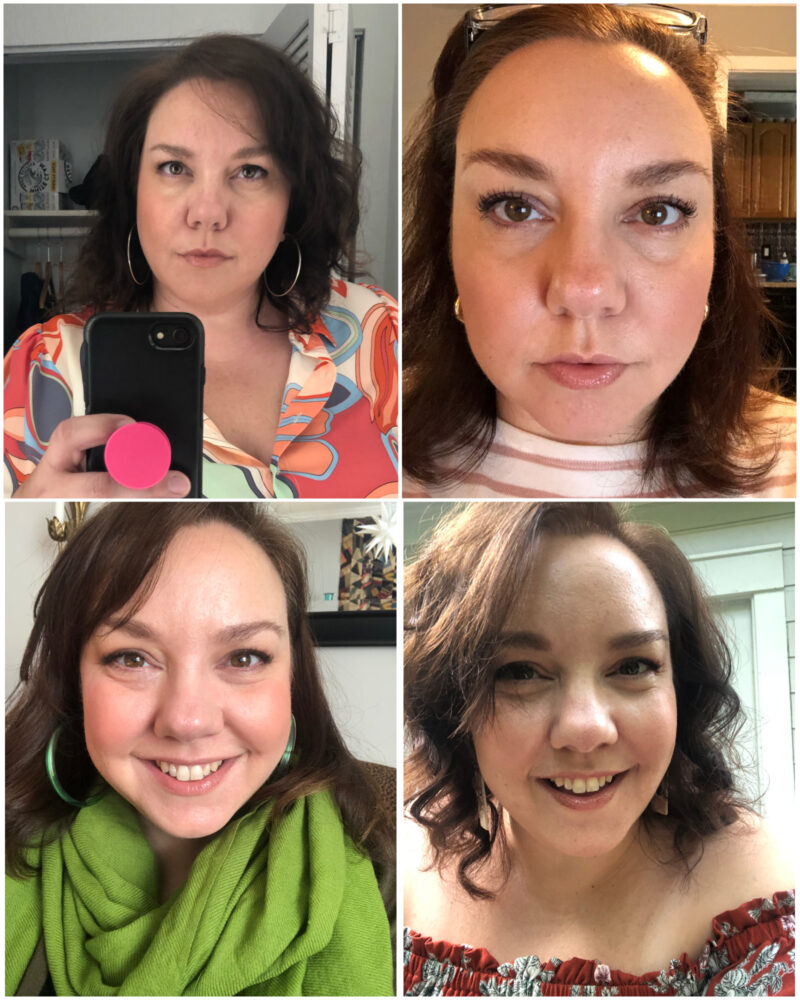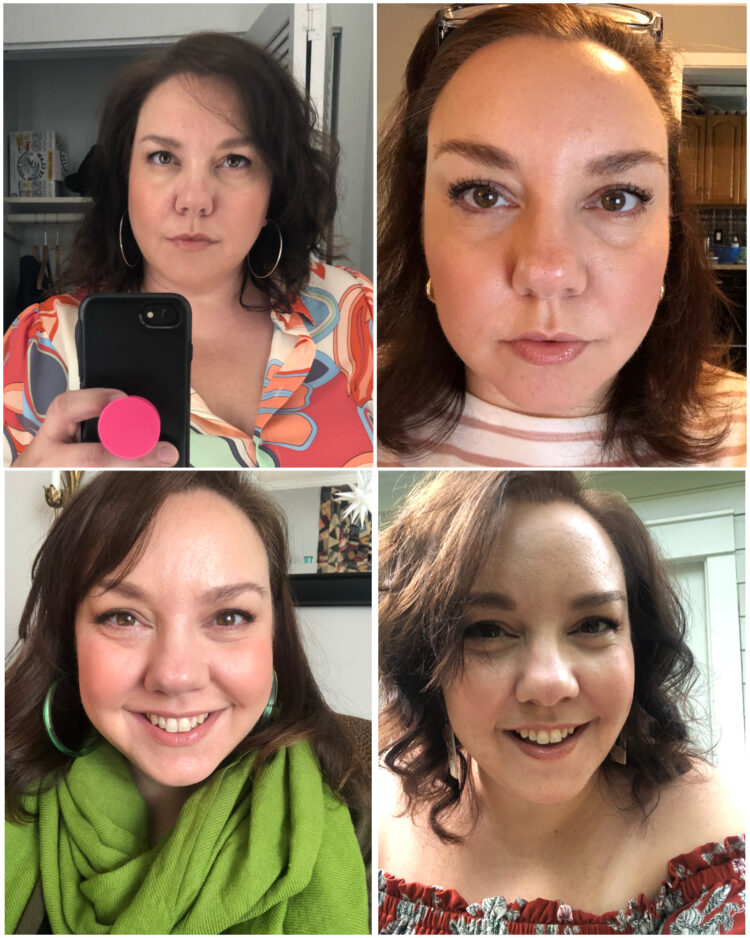 I use a lot of beauty products, and since I limit the variety of products I own (I'm no longer one to rotate between 4 different face washes for my second cleanse), I go through products regularly. And researching new options is a lot of fun for me, so I don't often repurchase something – there's always something new to try.
But there are always a handful of products that I will repurchase again and again, either not caring what else is on the market, or will come back to after trying something else. There's definitely more where I'd say, "oh, I really like that!" if you asked me about it, but either I haven't used them enough, or I wouldn't run right out to repurchase when I run out. These are ones I will immediately repurchase.
My Favorite Skincare Products of 2021
At the end of October, I got a lash lift & tint, which meant that I needed to find replacements for my oil cleansers. I swore by sweet almond oil as a makeup remover and, TBH, I still do. It works SO well, never bothered my eyes, and was super cheap. But I also want to keep my lashes lifted as long as possible, so I've replaced sweet almond oil with a combination of micellar water and Cerave.
The micellar water isn't worth writing home about, but it does the job of loosening up mascara and glitter. The Cerave Hydrating Facial Cleanser, though, has been a winner. Often, I use it more like the second part of my first cleanse after the micellar water, but it removes makeup well enough to be the full step (if I'm not wearing 6 coats of mascara). And it doesn't irritate my eyes. Why I avoided this cleanser for so many years, I'll never know.
(Alison piping in to say I also use Cerave in the shower and it's the facial cleanser my husband and daughter use!)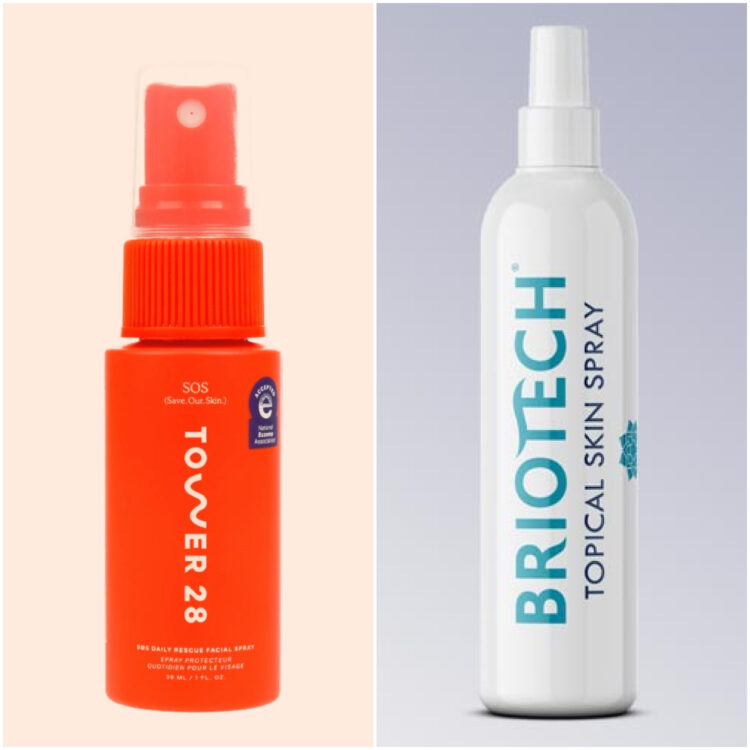 I'm a big fan of essences and have tried many different ones, including expensive ones like Tatcha. Which was very nice, but not any more than something a bit more moderately priced. I got a sample of Drunk Elephant Sweet Biome back in January and even bought the full size, but again, it felt too expensive for the type of product. But I liked the spray aspect. So then I tried this product from Tower 28 and really liked it.
I couldn't quite put my finger on what it was that I liked, and again, looking for something cheaper, I went back to Origins Soothing Treatment Lotion, which had been my standby, but it just wasn't doing it for me this time. I even tried decanting it into a spray bottle, but it was still meh. So I went back to the SOS, and I still love it.
I saw on a message board that Tower 28's SOS is basically the same as Briotech which you can easily find on Amazon and for much less, so I bought a bottle. The ingredients are the same and the SOS is almost always out of stock at Sephora, so figured it worth a try. I've only used Briotech for about a week, so can't really say yet if it's a dupe, but so far so good.
(Alison piping in to say that when my daughter and I got our ears pierced recently, the piercer provided Briotech as the only product to put on our piercings for the first two weeks to prevent infection and ensure healing. I'm totally going to try it on my face too!)
This is SUCH a nice cream. It's thick, but not heavy and I swear I can hear my skin saying "thank you" when I put it on. It's not cheap, so last winter I alternated this and Weleda Skin Food Light, which has about the same consistency, but my skin was so much happier with Lord Jones. My face is starting to feel overly dry again, so this will definitely be in my next Sephora order.
My Favorite Makeup Products of 2021
This is a great example of giving a product a second try. I bought this in 1.5N in fall 2020 and did not like it at all, but mostly because the color was off. I continued to use it, but felt very iffy about it. Then this summer when I was a little tan, the color finally matched my skin and I realized that I liked the formula. So then when I lost that slight tan, I repurchased it in 1CR.
This concealer is so nice. Most days I don't use any other base product – I'll dot this under my eyes, around my nose, on my chin, and on the age spots on the sides of my face, then blend it all in with a dense eyeshadow brush. It blends perfectly into my skin, and letting parts of my actual skin peek out makes it not seem like I'm using full coverage where it's needed. But it also works nicely when I put foundation all over my face. Big fan.
I love the idea of an eyeshadow palette, especially one that is artistically laid out and has really pretty packaging. But when it comes to using them, I find them frustrating. The shades usually aren't quite what I want, and if I do find one that I like, I still always run out of one shade WAY before the rest. I tried to make it work with a z-palette and the random assortment of single eyeshadows I've collected, but the palettes were either too big or too small and anyway, I was still missing a few shades.
So I went to MAC and now I have two perfect quads, one that is full of my everyday matte browns (Soft Brown, Cork, Saddle, Espresso) and then one that has my shimmers + black (Carbon, Arena, Kiss of Klimt, Jingle Ball Bronze). I can also see swapping out one of the matte browns with a shimmer for a compact little quad that's perfect for travel.
I'm not getting rid of my z-palettes. They hold the extras – the cobalt blue, yellow, coral, shimmery green – that I use less often. And I'm sure I'll buy more ready-made palettes in the future, particularly ones that have a good mix of shades I won't use that much (so I won't use up one shade way before the others). But I love the quads I made for myself a lot and will never be able to top their versatility.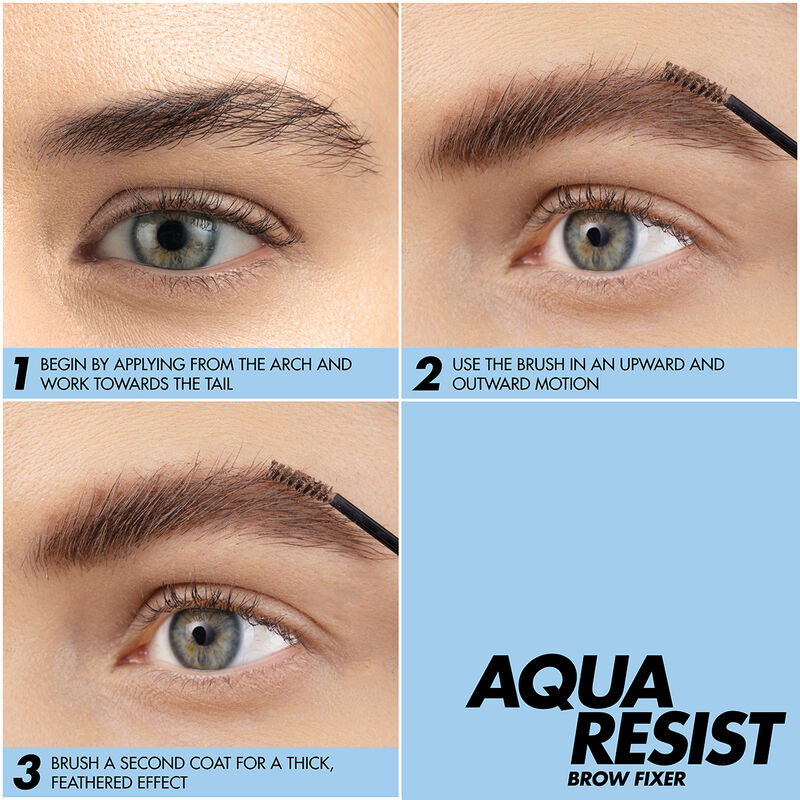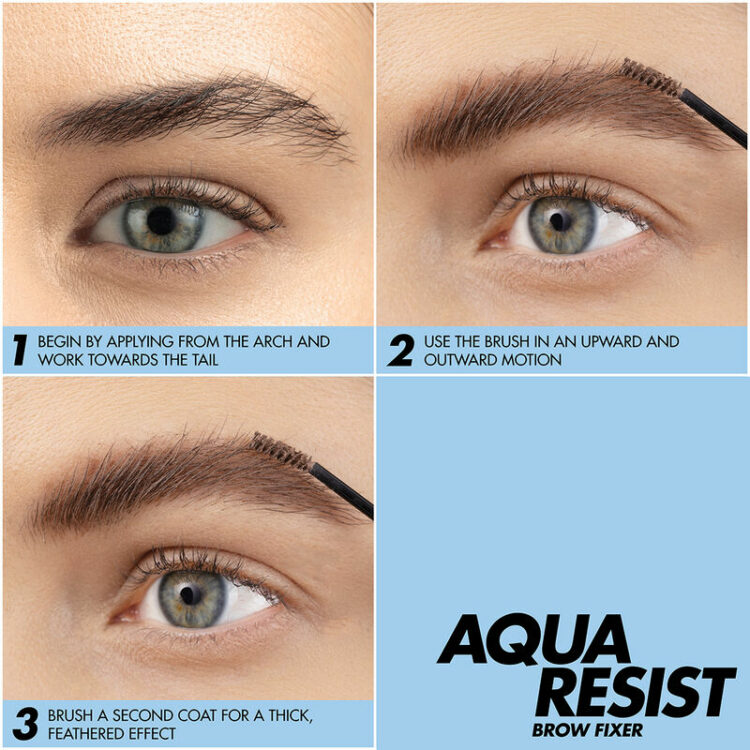 I used three different eyebrow gels this year, Sephora Collection, Kosas, and this one from Make Up Forever. The other two I liked a lot, but I love this one. I like the little brush, I like that I don't really have to wipe it off before applying. I'll even turn the brush on its head a little and use it to add a tail to my right eyebrow instead of pulling out a separate pencil if I'm feeling lazy.
I bought this gloss in Almond last year and loved it so much, I bought it in clear/Chill. Twice. I had one tube in my purse (that I seldom use anymore) and was alternating between the Tower 28 Almond and another clear lip gloss while working (gloss is more fun than a lip balm, even while working from home). But I preferred Tower 28, and forgetting that I had one in my purse, bought another tube of Chill to replace the subpar gloss on my desk. And then I found the other tube.
But I'm very happy to have both – one permanently in my bag, one permanently next to my computer. It's very shiny, not sticky, and has hydration that lasts. I still love the Almond – brown shades feel much more neutral on me than any sort of pink – and I will 100% repurchase this shade when my current tube runs out.
This felt like a ridiculous purchase at the time. $240 for a brush set? When I'm working from home and barely wearing any makeup? But Katie Jane Hughes is my favorite follow on Instagram (besides my sister, natch) and I freely admit to being heavily influenced by her, so of course, I set an alarm for this set. And boy am I happy I did.
I love these brushes. The cost per brush is actually pretty reasonable ($9.60 per brush), but I would never have bought all of these shapes, and that's what makes the set brilliant. Plus, they're a lot softer and more flexible than my other brushes, so I am using makeup in different ways. They're also really easy to clean and dry quickly.
MAC 217S and Sigma E25 are still my go-to eyeshadow brushes and I always default back to using the Real Techniques 300 Deluxe Crease to blend my concealer, but the KJH 01 is my constant for powder, the 08 is great for when I use my concealer more like a foundation (a trick I got from KJH), 20 is perfect for laying down a shimmery shadow, 21 is perfect for smudging out my eyeliner a bit, or concentrating the shadow when I blend out my outer third a bit too much… I could say something about every brush in this set. Easily a best buy for the year.
My Favorite Hair Product of 2021
I have been using Oribe Beautiful Color shampoo and conditioner for a few years, but now that I have long hair again, I am very focused on shine, so I picked this up in the fall Sephora sale. And OMG my hair is so soft and shiny. My hair is very thin, so the conditioner makes it almost too soft & shiny, and I have a hard time styling it. But using just the shampoo still leaves my hair soft and shiny, but also style-able. It's very likely the dimethicone, but I haven't noticed any build-up on my hair.
My Favorite Bath and Body Products of 2021
I've removed just about all sodium laurel/laureth sulfate (SLS) from my life, and my skin is so much happier. I no longer wake up in the winter with itchy dry legs, even if I forget to put on lotion. And a lot of my replacements have been from Puracy and this year, that included this body wash. I love the scent – it's warm, but not so heavy that I don't still like it in the summer – and I feel like it cleanses my body well. And no dry skin!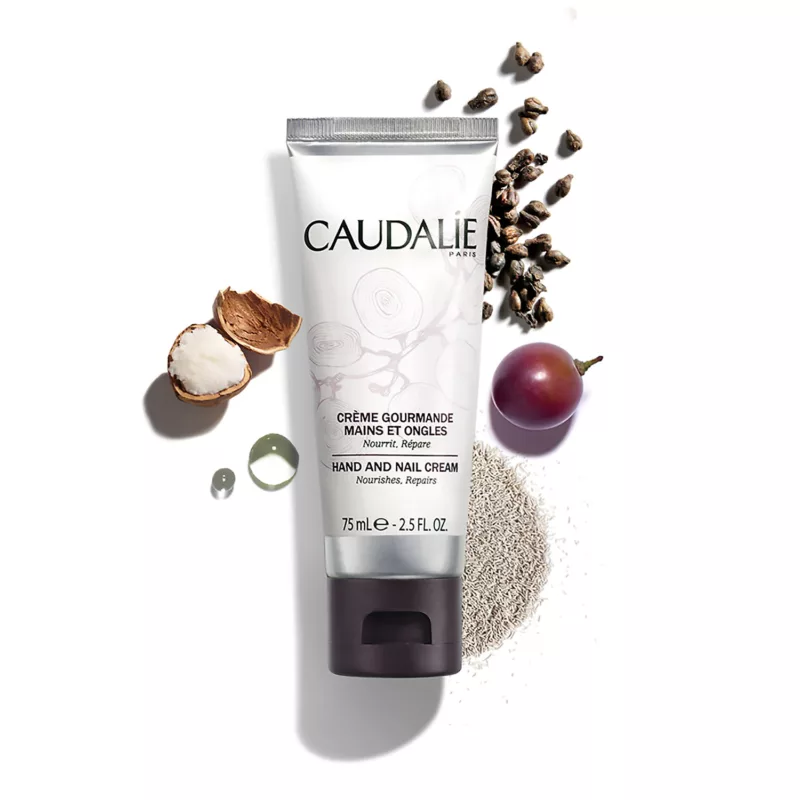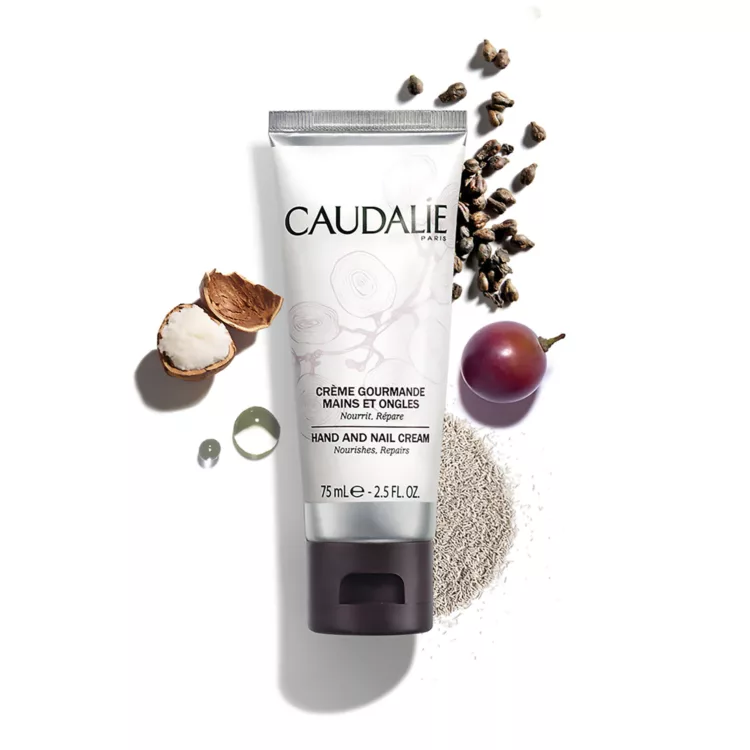 I always love using Caudalie products and I looove this hand cream. It's not too thick and doesn't leave my hands greasy, but is super soothing and calms down the red, itchy bumps that I get whenever I wash my hands too often, or use soap with SLS, or hand sanitizer, or sometimes for no reason that I can figure out (maybe not as well as the cream my derm prescribed, but I like applying this a lot more). It's scented, but not overwhelmingly so – just a fresh, lemony scent.
My Favorite Fragrance Products of 2021
I have worn this fragrance for years and when I was in the office every day, I wore it every day. But working from home and living alone, I stopped wearing perfume for the most part. And when I put this on, I didn't really like the scent. Then I realized – OHHHHHH – it's gone off. Perfume does that, especially when it's in a clear bottle. I was close to the end of a bottle anyway and noticed Nordstrom was price-matching so it was 15% off, so I bought the 1oz size. And fell in love with it all over again.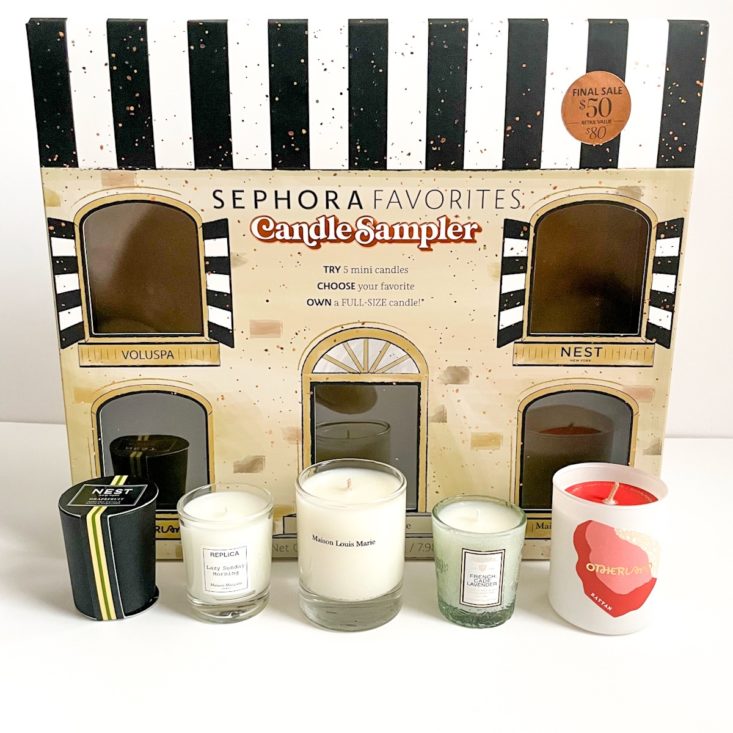 I bought this on a whim during the fall sale and it's been so much fun. You get a handful of popular candles to try out and a certificate to redeem for one in the full size. As of writing this, I've burned three of the votives, but I just love the variety. Think for the full size, I'll get Replica Lazy Sunday Morning, which is a scent I probably wouldn't have gone for if I hadn't tried it out first.
But I've really liked all three (and may get Maison Louis Marie Bois de Balincourt on my own – it's such a pretty, perfume-y scent). This set is currently sold out, but I'm pretty sure they have a version of this before every sale, so I'm mentioning it now so you can put it on your wish list for the spring sale (which last year was at the beginning of April).
My Favorite Procedures of 2021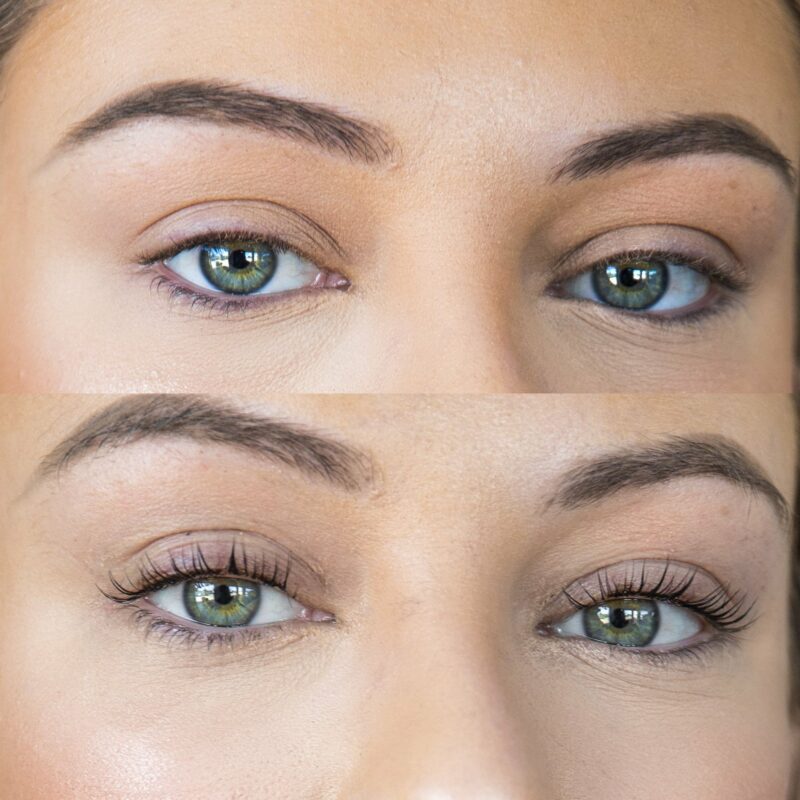 Lash Lift & Tint
I mentioned above that I had my lashes lifted & tinted and it's been possibly the best decision of the year. I've had it done twice now, and I know I'll be going again once this current perm fades. And it is a perm for your lashes – the solution smells just the same. And just like a hair perm, you can't wash your lashes right away.
You also need to sleep on your back for a few days, which is SO hard! But it's all worth it. My lashes had become droopy and wouldn't hold a curl, no matter what eyelash curler or waterproof mascara I used. But now I have my former lashes back! This process doesn't add any length or volume, but I didn't need that.
My lashes were still just as long as they've always been, they just now point up instead of straight out/down. And I love mascara, so am very happy to add it for extra volume and length.
The tint is also really nice. The combination of the two processes makes my lashes look like I put a very simple mascara on, like Maybelline Great Lash, on naturally great lashes. The tint fades after about two weeks, while the lift lasts 6-8 weeks. My natural lashes aren't that pale, so I don't find the tint to be dramatic enough to get it touched up in between lifts, but it's nice while it lasts.
Shop the Post: