This article may contain affiliate links; if you click on a shopping link and make a purchase I may receive a commission. As an Amazon Associate, I earn from qualifying purchases. 
Hi Allie, I am not sure what jeans I can wear to work. Dress code is business casual and jeans are acceptable but no specifics. Do you have a primer on jeans for work?
I will use my current and previous places of work as a guide – they all had business casual dress codes, but did offer details on what was acceptable and what was not:
I feel that if regular pants (chinos, trousers) were in the same condition, would they be work appropriate. I'd hope you wouldn't wear skin-tight, shiny, paint-splattered, torn, or frayed pants to the office and such denim is also not appropriate in most office settings. Though distressed denim has come back in fashion, that doesn't make them suddenly work-appropriate. Office dress codes aren't dictated by what is on the pages of your glossy fashion magazine.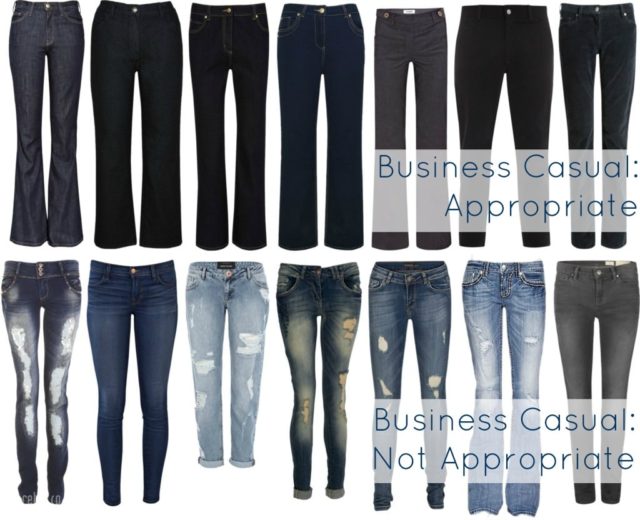 Each workplace is different, but if you're contacting me it is because you are unsure. I always feel it is better to dress up too much than too little. When it comes to denim, you can't dress up too much. Crisp, saturated color, straight lines, silhouettes that don't cling – good rule of thumb for office denim and any office trousers.
Follow Me | Twitter | Facebook