This article may contain affiliate links; if you click on a shopping link and make a purchase I may receive a commission. As an Amazon Associate, I earn from qualifying purchases. 
"I will be wanting wear fall long before fall actually happens down here. I really want to wear the "marsala" and "olive" that are on trend, but have been coming up short at my usual places for top pieces. I was hoping for a top I could wear to community meetings (business casual) with dark trousers or a pencil skirt. I have an enormous collection of silk scarves to add punch to plain."
"I am jealous of all the bloggers already wearing boots and sweaters! I live in Texas and there's no way I could survive wearing things like that but I want to feel fall. Any suggestions on what to buy to get the feel of fall fashion but not really heavy or warm?"
"I live in Florida and it's still hot and will be warm all winter long. While many of my peers wear white, pastels, and cotton voile all year long I yearn for a seasonal wardrobe. I'd love your suggestions on pieces I can incorporate into my wardrobe that won't be too heavy yet give the feeling of Fall."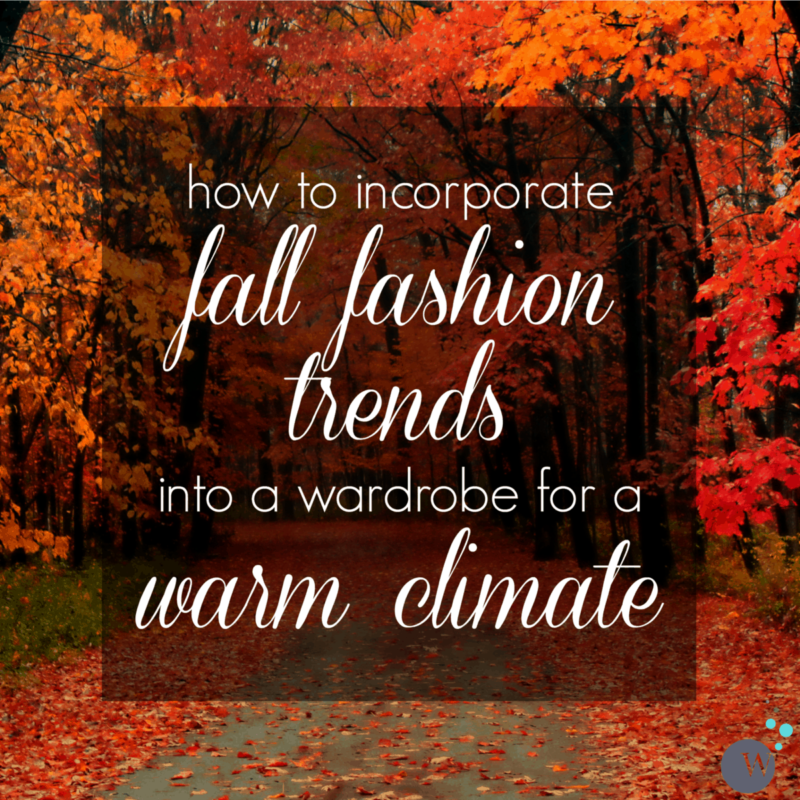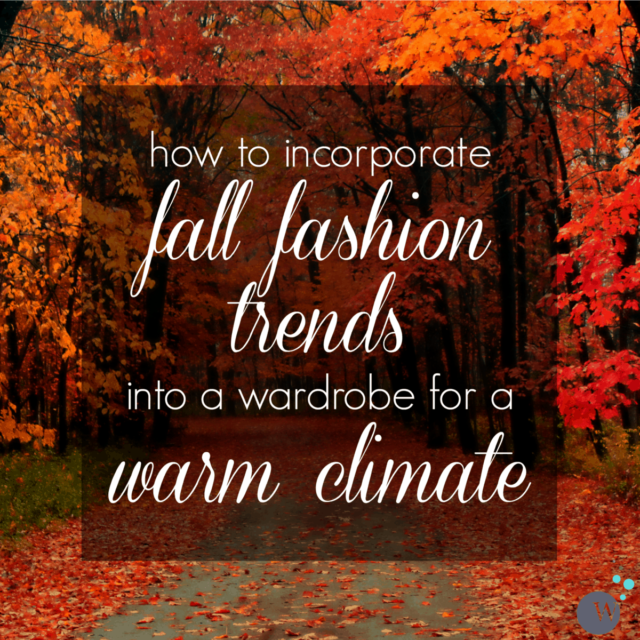 I don't know about you, but here in the DC area it's still pretty warm and humid. While we've had a couple days that have been cool enough for a denim jacket or light layering piece and many evenings perfect for sleeping with the windows open, more often than not it's still a bit like pea soup when stepping outside. But that doesn't mean I'm running around town in sandals, white cropped pants, and Madras tops.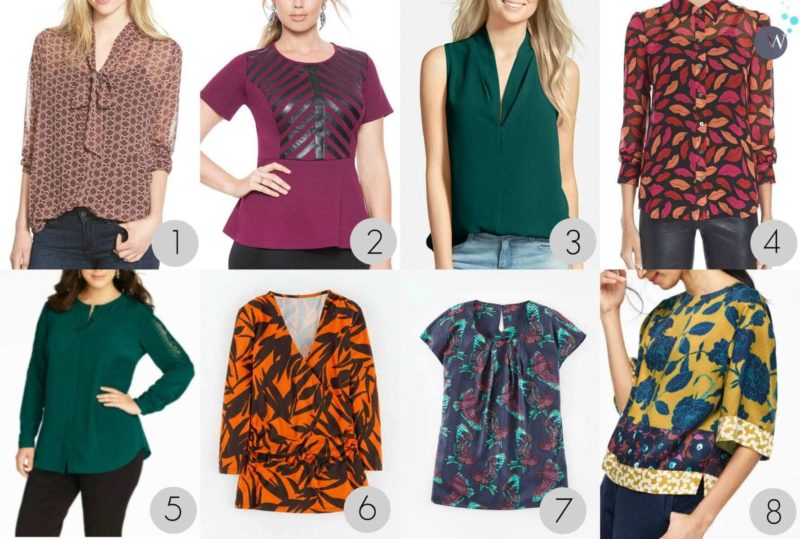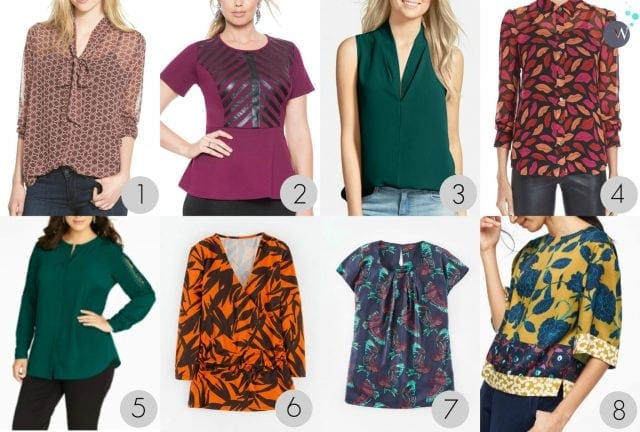 Shop The Look:
1  |  2  |  3  |  4  |  5  |  6  |  7  |  8
The first email is from K, a longtime reader, and she has the right idea. Stick with your cropped pants, pencil skirts, and cotton trousers but look for tops that will give a more Autumnal feel. There's no need to have those tops out of wool or cashmere; you can get the feel of fall in color, tone, and details. These eight tops give you an idea of what I mean: darker colors associated with fall, silky fabrics that look appropriate this time of year no matter the climate, yet sheer pieces or shorter sleeves that will keep you cool even if the temps are high.
Shop Fall Blouses:

Shoes are another way to get the feel of fall even if it's still warm outside. Those of us who get colder winters are jealous of your ability to rock a dress with boots and bare legs! Everything from ankle booties to knee-highs look great with dresses and also can help Autumn-ize your summery frocks.
Shop Autumnal Accents:

Simple switches to your wardrobe can offer maximum impact without changing your comfort level. Darker washes of denim, closed-toed shoes, brown and black leather shoes and accessories, switching pink lipstick for a dark berry, adding some lowlights to your hair, choosing darker colors and textured fabrics like suede and calfhair, adding a scarf or heavier/more solid of jewelry. Fall fashion is far more than cableknit and tweed; it's easy to incorporate elements of this season's fashion trends and still be comfortable no matter your environment.