This article may contain affiliate links; if you click on a shopping link and make a purchase I may receive a commission. As an Amazon Associate, I earn from qualifying purchases. 
Hi Allie, I'm in desperate need of stocking up on new work-appropriate sandals for summer and am not having luck. Any suggestions? My office is business casual/jeans on Fridays. Typical D.C. area gov't office. I like my feet to be comfortable but don't want to look too fuddy-duddy (I'm 31). Stylish and comfortable and work-appropriate?

-Meredith
Hi Meredith:
In the colder months, office workers can feel pretty safe with a pair of pumps, some ankle booties or loafers, and some tall leather boots. However once the weather begins to warm up, women seem to be at a loss as to where to find work-appropriate sandals – especially ones that are also comfy when walking to work or standing all day. I have seen women on the streets of DC wear everything from flip flops and Tevas to satin strappy stilettos with their summer career wear. Here's some great styles I have come across lately that will be kind to your feet as well as your personal style:
If you have followed this blog for a while, you know I am a major fan of Sofft for shoes – they really have been able to make stylish shoes that are also extremely comfortable. I wore Sofft throughout my pregnancy – when in my third trimester I found a pair of Sofft Mary Janes to be more comfortable for my swollen tootsies than even my sneakers!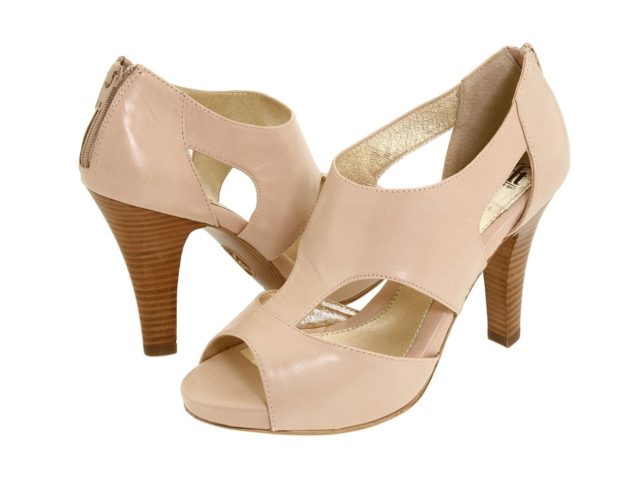 This spring I am loving the look of a very modern, clean heel – sort of the summer version of the ankle bootie. The Sofft Pavia Sandal
is an excellent choice to pair with crisp shift dresses, cropped trousers, and modern silhouettes. If you are fair like me, the Eggshell
color may be the perfect nude shoe for you – a color close to your skintone will not only go with most any color in your wardrobe, but it will also elongate your leg.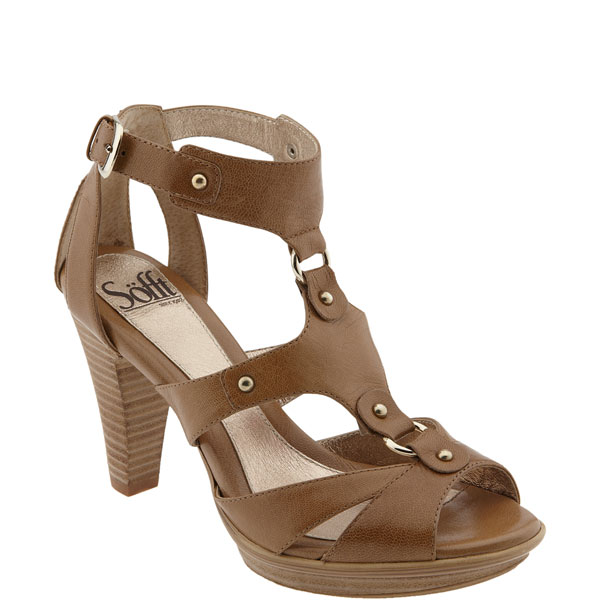 Another great choice by Sofft is their Renata sandal. In Twine, you'll find this shoe will look great with dresses, skirts, and also with a pair of jeans and a boho-inspired top for a rooftop barbecue. The white looks clean and modern, while the black gives an edgy rocker look. All three colors would really work with this summer's colors and silhouettes.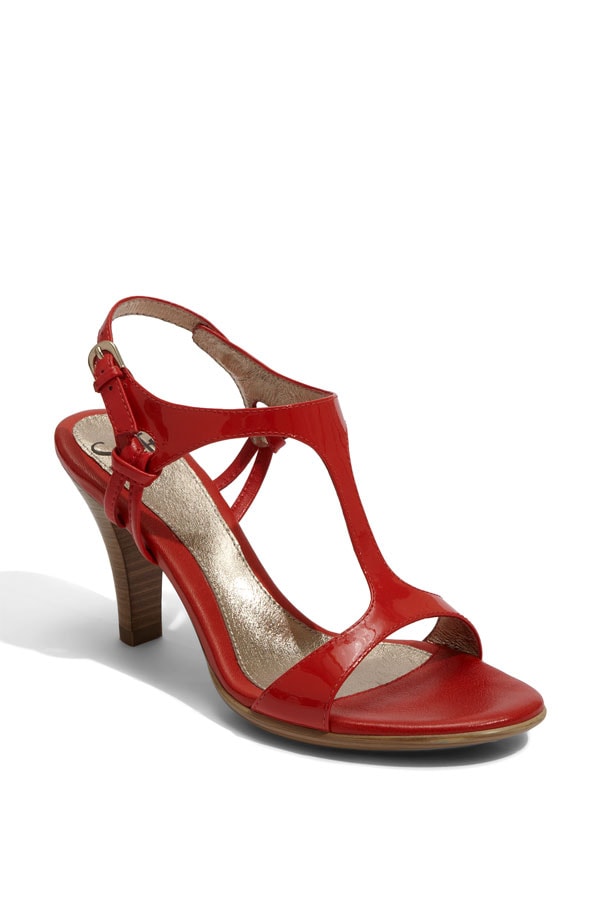 Finally, the Sonoria sandal from Sofft is a more feminine summer shoe from this brand. The details are what make this shoe a winner – the wood stacked heel and the looped side straps keep the look fresh and also more expensive. I am partial to the Coral Patent – a hot color for this season and an unexpected neutral that will go with black, white, browns, navys, and all the chambray and denim that is on trend this spring.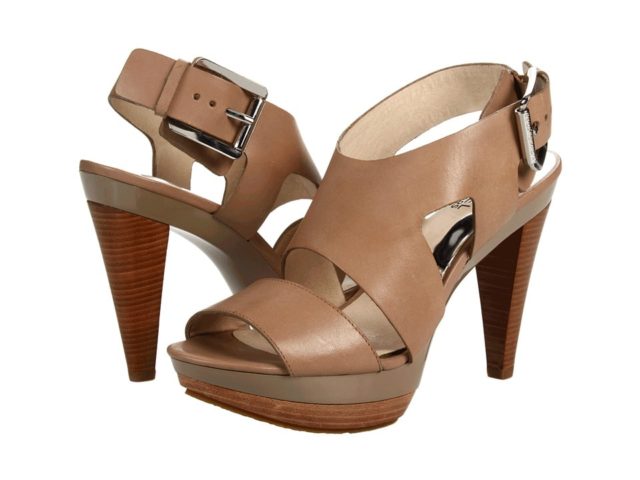 And yes, I do like brands other than Sofft! The Carla sandal from MICHAEL Michael Kors is surprisingly comfortable – I know because I tried them on. If my feet weren't so wide, they would currently be in my wardrobe in Taupe Leather. The height is deceiving – the heel isn't really so high due to the platform. The bold, modern lines make it a versatile choice for spring with dresses, skirts, and with trousers. The taupe color will blend into many skintones (on me it was darker than my skin but still a great neutral) and become one of the most worn shoes in your wardrobe.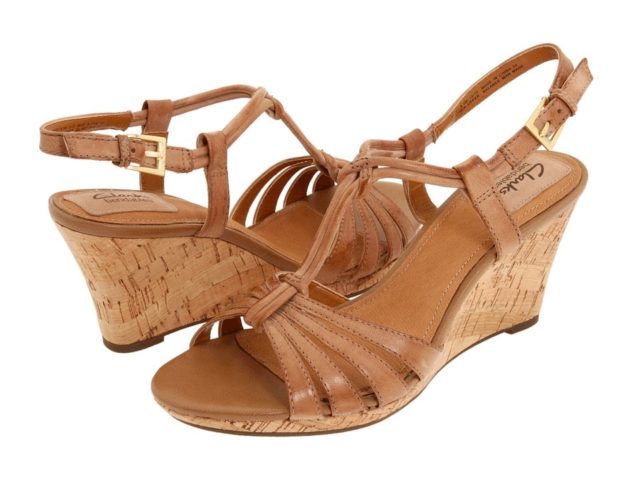 Clarks is known for comfort, and based on reviews at Zappos, their Fiddle Scroll Sandal
doesn't disappoint. I am a fan of wedge heels, which give the height to flatter the leg, but the support to be comfortable on your feet all day. In Beige
or Ginger
leather, this sandal would be extremely versatile and look great with most everything in your wardrobe. However, don't ignore their more unusual color options – the Deep Red
and Turquoise
leather options would be a great pop of color to a more neutral wardrobe.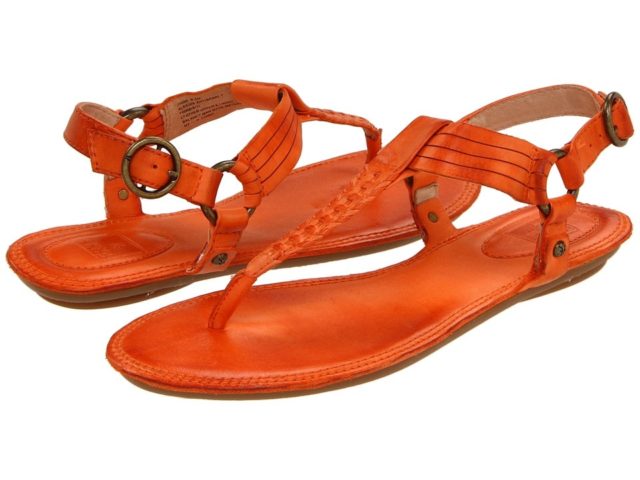 It's hard to find a flat sandal that looks professional – they often end up looking like flip flops, don't support and hold the foot, and can look weathered before we have even reached the 4th of July. The Frye Alessia Artisanal T Strap Sandal
is a nice choice – the substantial straps and structured sole give the shoe structure and make them look more professional. I am partial to the Orange
or Yellow
leather, and think they would look great peeking out of white sailor trousers or paired with this season's midi and maxi skirts.