This article may contain affiliate links; if you click on a shopping link and make a purchase I may receive a commission. As an Amazon Associate, I earn from qualifying purchases.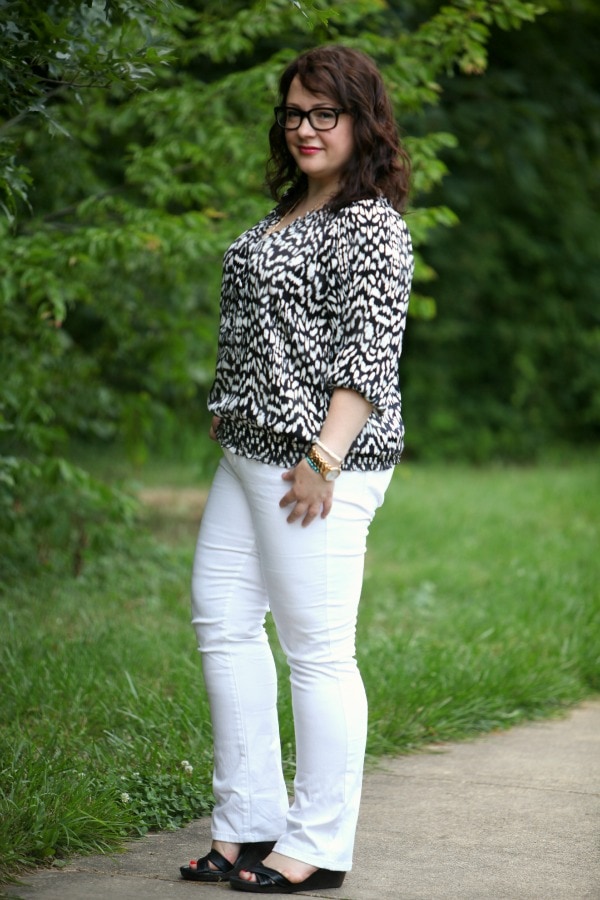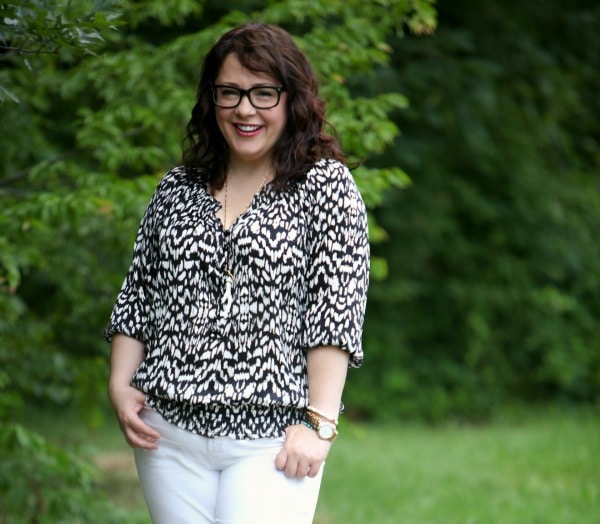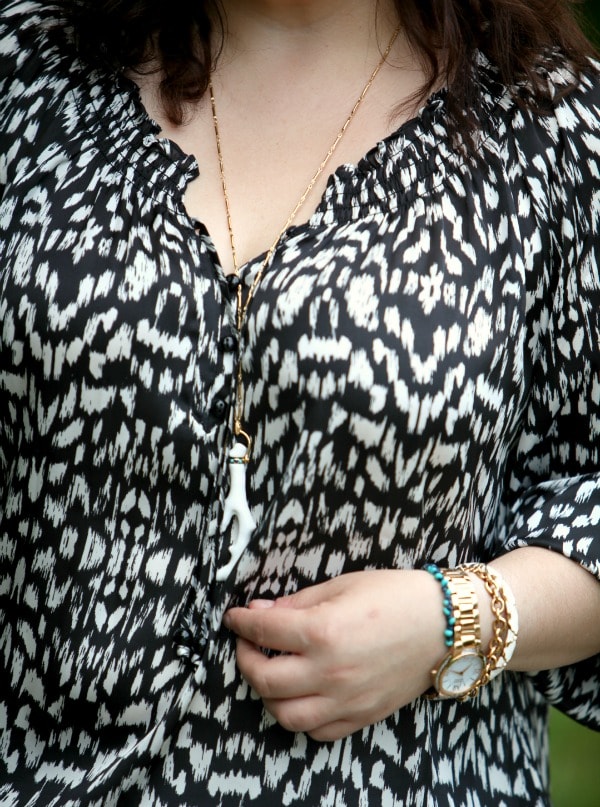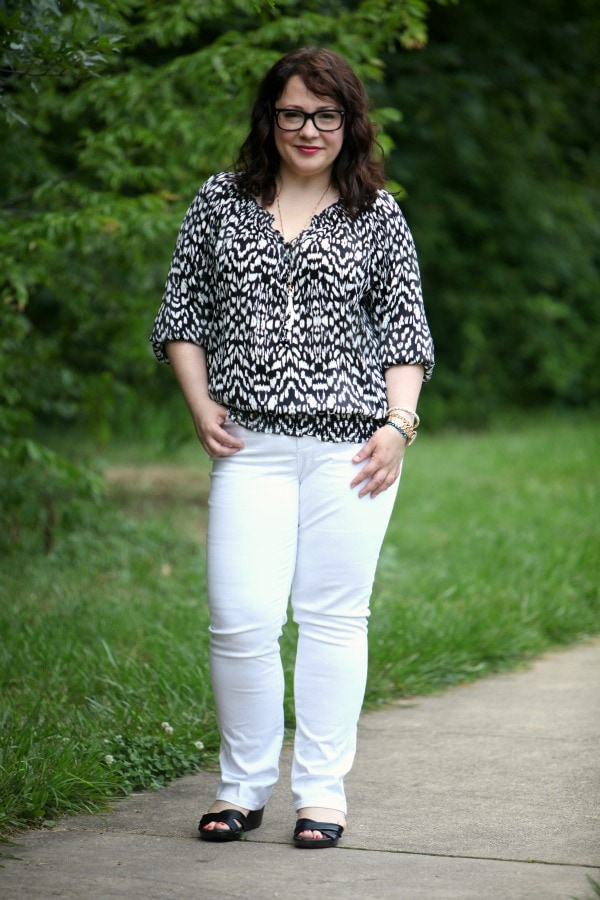 This top is perfect for this weather – billowy and breezy for the commute, but enough coverage that I don't freeze to death in the office. This is totally the kind of top I buy, wear once or twice, and tire of the print because it's too memorable. Love that with Gwynnie Bee I can wear it once or twice, and then return it for something new without buyer's remorse. Interested in trying Gwynnie Bee?  Use this link, tell them Wardrobe Oxygen sent you and get a 30 day free trial of the program.
I just got these glasses Friday evening but have already fallen in love. When I got new glasses back in December, I wanted something classic, stylish without being trendy, something appropriate for work as well as every day. My Issy and La "Gloss" frames are perfect for that, but now I want more frames, and fun frames. I love the bold look of these, and it's exciting to find frames that are big enough for my ginormous noggin. I did get these frames for free (review here), but I would totally order from Coastal.com again. Great prices, good service, and shipping is lightening fast. In fact, if you go to this link (not an affiliate link, not getting paid to share, just me being jazzed about sharing this with you) and pick any of these frames and add your prescription and use the code FIRSTPAIRFREE you get… well your first pair free! You do have to pay for shipping (which is around $9.00), but what an awesome steal of a deal. It's always good to always have a spare pair or a fun pair that gets you out of your comfort zone.
Speaking of great deals, I have been wearing my Lifetherapy bracelets quite a lot and get so many compliments on them.  They have offered Wardrobe Oxygen readers 20% off on ALL Lifetherapy products (body care as well as jewelery).  Use code WARDROBEOXYGEN at checkout; this code is valid until 7/1/2013.
Follow Me | Twitter | Facebook | Instagram