This article may contain affiliate links; if you click on a shopping link and make a purchase I may receive a commission. As an Amazon Associate, I earn from qualifying purchases. 
My sister just uploaded the few pictures she took from our trip to Charleston, SC. It was a beautiful wedding, from what I remember in my drugged flu haze. Here's some shots (and of course a picture of what I wore…)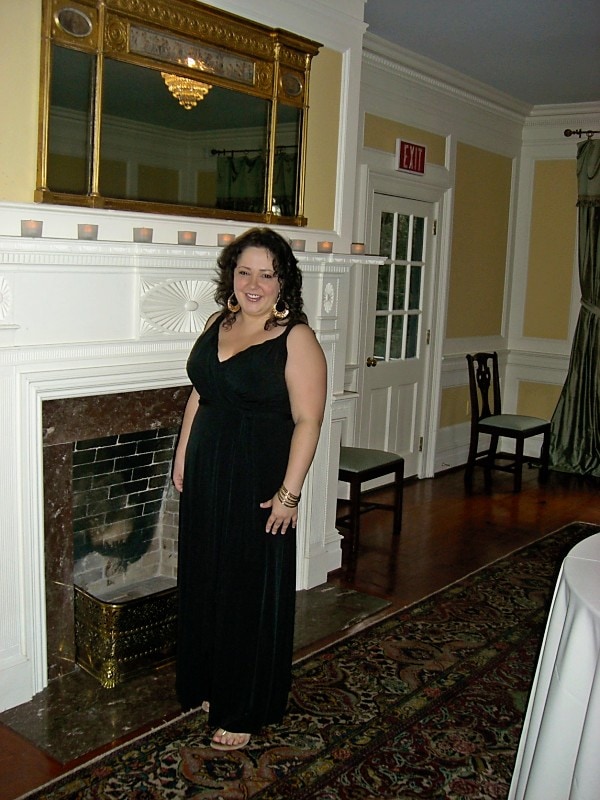 This is me before the ceremony. I am wearing my black Calvin Klein maxi dress that I wore when a Matron of Honor in September. It was in the high '70s/low '80s in Charleston so I wore it with my gold sandals from Lands End, gold dangly earrings and gold bangles. My hair was messy curls because that is what worked best with the weather and my sick state. Smoky eyes, glossy lips. For the ceremony, I wore a black pashmina that was pinned behind me so it worked sort of like a shrug.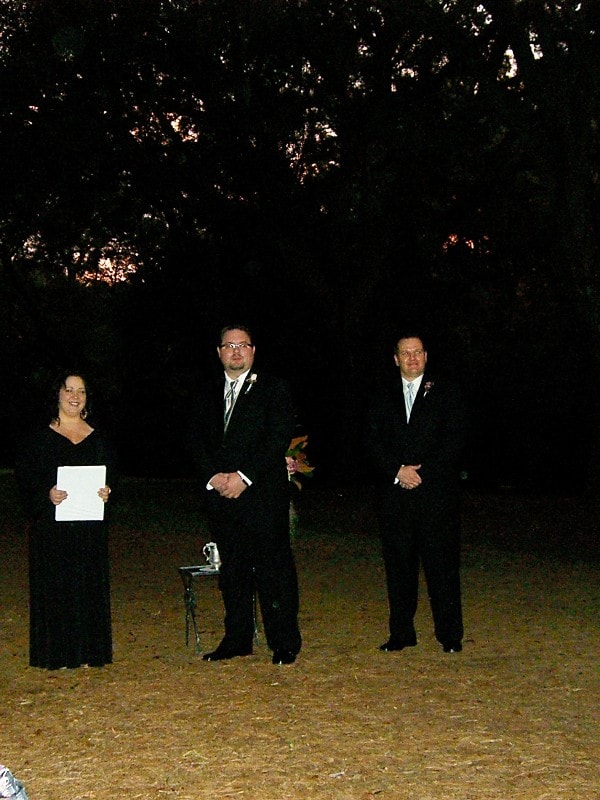 Here I am standing as officiant with the Groom and the Best Man, waiting for the lovely bride!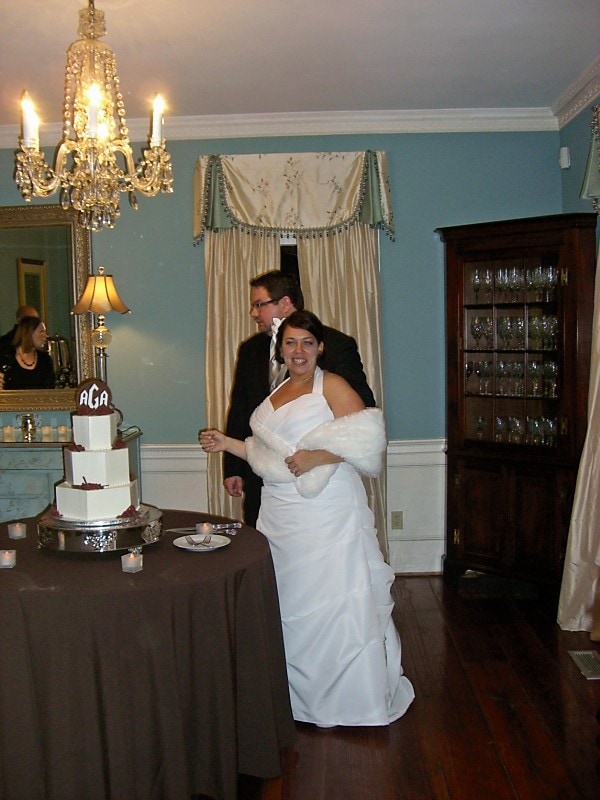 Here is the gorgeous Bride and dapper Groom, ready to cut their cake! She wore a birdcage veil for the ceremony and then changed to silk flowers in her hair for the reception. The reception took place outside – tables around a fountain. The cake cutting was inside the historic house. The cake looks like fondant but was actually an almond-flavored buttercream frosting. Tres yum!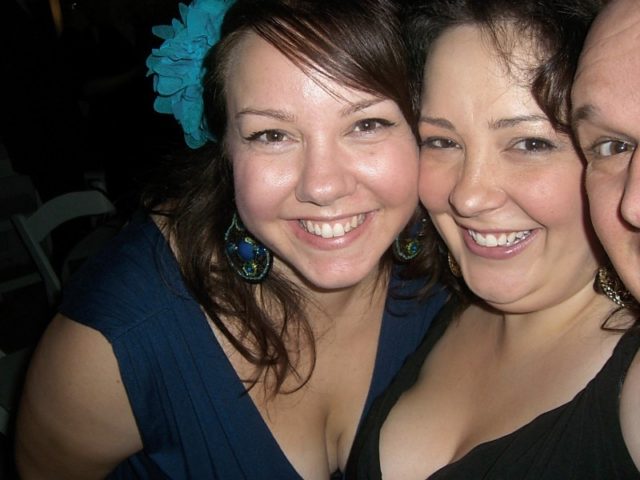 And the requisite self-portrait. This is me with my suster and the eye of the Best Man. 🙂
I am glad to see these pictures so I realize the wedding was as lovely as I remember. It was so unfortunate to be sick for such a special event, pictures help me remember all the details.