This article may contain affiliate links; if you click on a shopping link and make a purchase I may receive a commission. As an Amazon Associate, I earn from qualifying purchases.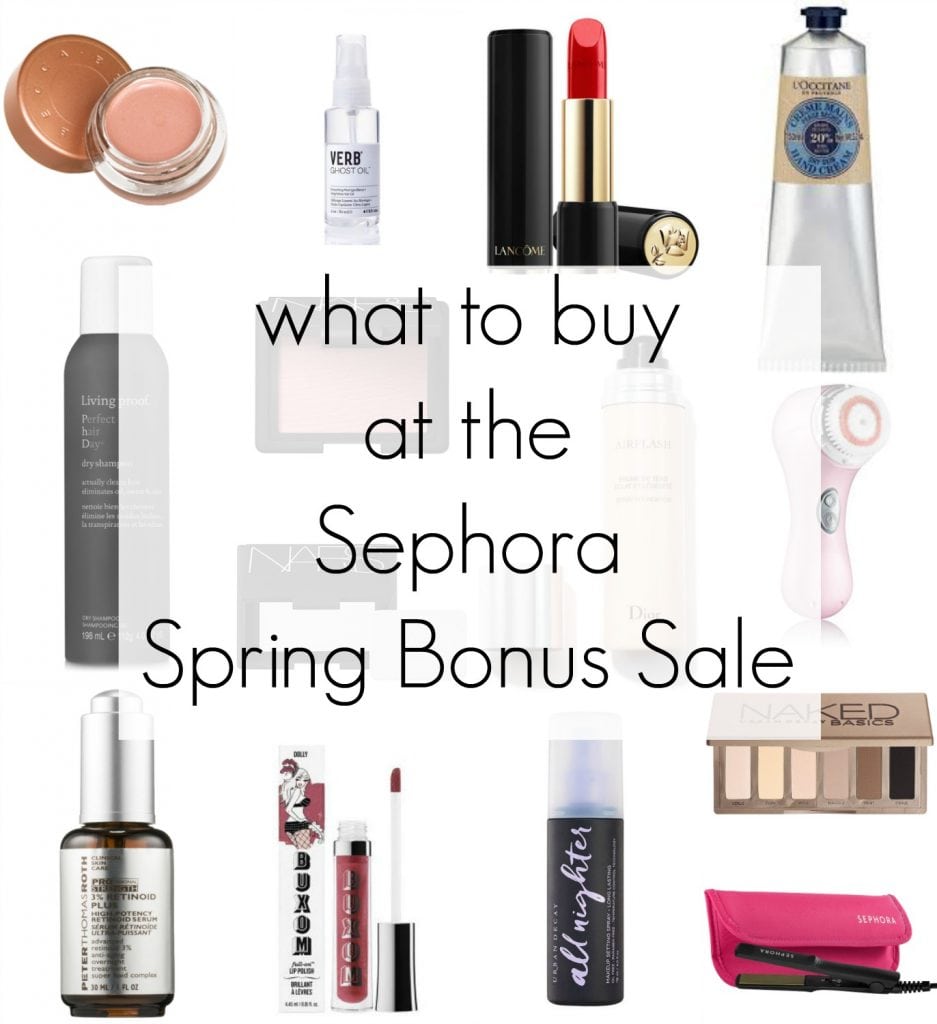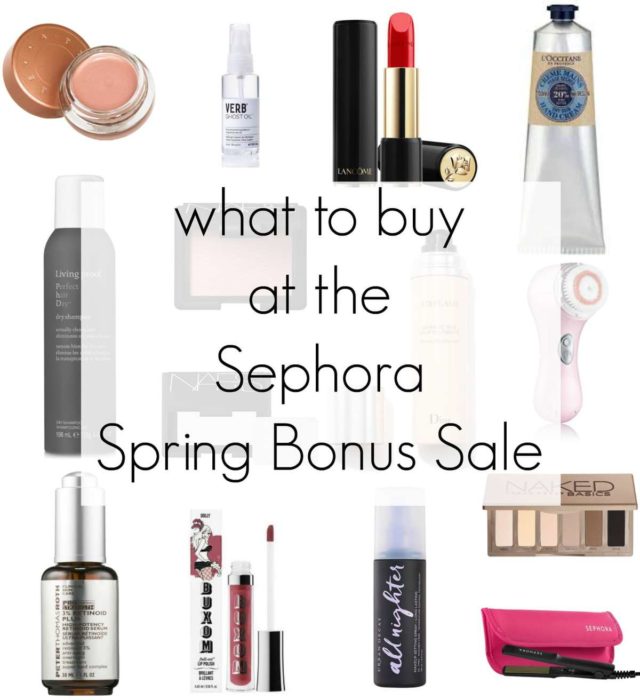 If you've been thinking of getting some stuff from Sephora, NOW is the time. No seriously, April 20-23, all Sephora VIB members will receive access to shop at 15% off, and Beauty Insider members will be able to shop at 10% off. This is a once-a-year opportunity so I am letting you know a bit ahead of time so you can stock your shopping cart now.
If you're not a Beauty Insider with Sephora, it's worth it to join. It's completely free and gives you so many perks when shopping Sephora online and in person. You earn points for every purchase that can be used towards free products and perks like this annual promotion. Click here to sign up to be a Sephora Beauty Insider!
If you are a Beauty Insider or have reached VIB status with Sephora, here are your promo codes to enjoy your discount April 20-23:
VIB: 15% off, valid 4/20 through 4/23, use code YAYVIB
Beauty Insider: 10% off, valid 4/20 through 4/23, use code YAYINSIDER
As you know, I love a variety of beauty products at all pricepoints. CVS to Chanel, I find great items. But below are my picks for tried and true amazing items from Sephora that I have purchased more than once, and a few items that I have waiting in my cart for this sale. If you have any products you swear by, share in the comments what it is and why it's awesome and help a fellow reader out!
Best Blush: NARS in 'Sex Appeal'
If you used to wear NARS Orgasm but now find it too sparkly and strong, this blush is for you. A peachy-pink glow without any shimmer, this will give you a natural flush and looks great on me when I am super pale in December, as well as when I've gotten a bit of glow from the sun in August. I am on my third compact and have a fourth in my cart for this sale! Regarding NARS and animal testing, the company states. "We have decided to make NARS available in China because we feel it is important to bring our vision of beauty and artistry to fans in the region. NARS does not test on animals or ask others to do so on our behalf, except where required by law."
My original review of NARS Sex Appeal; another review of this blush.
Best Setting Powder: NARS Light Reflecting Pressed Setting Powder
I love this stuff. I use a brush to wiggle it under the eyes to set my concealer, and maybe other places I want matted. Since it's a compact I can throw it in my bag for touchups. It doesn't look powdery, it doesn't get white in flash photography, it doesn't make me look dry, it just sets my makeup. Perfection!
The last time I mentioned this setting powder on the blog.
Best Alternative to BB Creams and Tinted Moisturizers: Dr. Jart Cicapair Tiger Grass Color Correcting Treatment
I've been raving about this product for a long while, and I've almost finished my first jar that I bought in September (tip for those in a similar situation – use a makeup brush to get into the jar and apply it to your face; keeps it from getting gooped up under your nails). This pale green cream, when rubbed into your skin gives you an airbrushed look. I find the more I use it, the happier my skin becomes. It reduces redness, minimizes pores, blurs imperfections, and is great on its own or as a primer for other products. All that, and it's SPF 30! Regarding animal testing, the Dr. Jart site states, "Dr. Jart opposes animal testing. no Dr. Jart products have been tested on animals. Dr. Jart creates its products for the global market. When necessary Dr. Jart reformulates its products to sult each region and locale, applying the same commitment to excellence in each and every product."
My first review of Cicapair; rating Cicapair as one of my best beauty buys.
Best Mascara for Preventing Raccoon Eyes: Blinc 'Mascara Amplified'
This stuff is amazing. Unlike most mascaras which paint your lashes, this creates tubes around them. They don't smudge, don't smear, don't clump as much, yet it washes off easily with warm water and a bit of pressure. Go ahead and sweat, cry, and rub your eyes… with Blinc your lashes will remain looking amazing! And yes, Blinc is and always has been cruelty free.
My original review of Blinc Mascara Amplified.
Best Dry Shampoo: Living proof Perfect Hair Day Dry Shampoo
I have tried literally a dozen different dry shampoos and this one I find to be the best. It doesn't have a heavy scent, it doesn't make my brown hair ashy, it leaves my hair feeling clean and not stiff or sticky or gummy. The cans work well, no issues with it konking out before the can is empty. I keep one in my bag for bang touch-ups and one in my medicine cabinet. You can bet I have one can of each size in my cart for this sale! FYI, this is safe for color treated hair, is free of silicone, parabens, phthalates, sulfates, and all of Living proof's products and raw ingredients are cruelty free.
Sharing this dry shampoo as a Friday Favorite, rating this dry shampoo as one of my favorite hair products, this dry shampoo is a beauty product I buy again and again.
Best Shine and Smoothing Oil: VERB Ghost Oil
My hair can look greasy quick. It can also get frizzy fast. This is one of the only products I've found that can smooth my hair, add a bit of shine, but not weight it down, get it greasy, or get weird by the end of the day. VERB is a cruelty-free brand based out of Austin, Texas. Their products are free of sulfates, parabens, gluten, and phthalates and almost all their ingredients are vegan and sourced from the US and made in the US.
My first review of VERB Ghost Oil, rating Ghost Oil as a Best Beauty Buy of 2017.
Best Retinol: Peter Thomas Roth Professional 3% Retinoid Plus
I've tried a lot of retinol products and I find this one to be the most effective without irritating my skin. When I try another, I wonder why my skin doesn't look as glowy or fresh in the morning. Then I got back to this, and my skin is again happy. It really does make my skin look softer, a bit firmer, and healthier. I put it on freshly cleansed skin, then cover with a serum, then night cream, and then often an oil over it to seal it all in. It's not cheap, but you don't need a lot. One bottle lasts for a few months. FYI, Peter Thomas Roth doesn't test their products or raw ingredients on animals, though they do sell in China. This product is also free of parabens, sulfates, and phthalates.
My original review of this product.
Best Lightweight Foundation: DiorSkin Airflash Spray Foundation
I don't wear foundation much these days, but when I do it's this and only this. I spray it onto a brush or a BeautyBlender to apply. It provides great coverage but never looks obvious and holds up beautifully throughout the day, even if you sweat. It's buildable too. It's also not cheap, but a can lasts a very long time. FYI my perfect color is 300.
My original review of this foundation; rating this foundation as a best beauty buy of 2017.
Best Product for Dark Circles: Becca Under Eye Brightening Corrector
I bought this and didn't know how to use it until I went into a Sephora. There, I learned to apply it with a brush like this one and pat it into the under eye and inner corners. Then cover it with a traditional concealer with the same brush. Now this stuff is a must for me and I use it daily. I use far less product with this method and the effect is super natural. Becca cosmetics are cruelty free and this product is free of parabens, sulfates, and phthalates.
I rated this product as a best beauty buy; sharing how I use this product for my everyday face.
Best Lip Gloss: Buxom Full-On Lip Polish
I've been using this product for about a decade. I keep trying other products but always come back to this. It's not too sticky but it stays in place. It gives just the right bit of shine, hydrates, and also makes lips look a bit fuller. There's a kazillion colors and finishes to choose from. If you're not a fan of a lot of color and just want a "you only better" effect, try Dolly. Buxom is owned by Bare Escentuals and is free of sulfates, parabens, phthalates, and no animal testing.
My original review of Buxom Lip Gloss from back in 2008!
Best Luxury Lipstick: Lancôme L'Absolu Rouge
Sure there are amazing lipsticks at the drugstore that have great color, feel good, last. But there are some lipsticks that are so fantastic… well it's the difference between your cotton briefs and that silk and lace pair you keep for special occasions. And this lipstick is silk and lace for your lips. The case is pretty, the smell is elegant, it glides over your lips, hydrates, stays put, and just performs beautifully. The color choices are amazing, and I've found the most elegant and wearable reds in this collection. While Lancôme and its parent company L'Oreal do not test on animals, they do sell in China and follow the law if a country requires such testing.
My original review of this lipstick from 2016.
Best Hand Cream: L'Occitane
This stuff is a cult favorite for a reason. It's thick, it's effective, and not greasy. I keep a mini tube in my bag and a big tube by my bed. Slathering it on every night, I wake to soft hands that look years younger and cuticles that are smooth and soft. They have a variety of scents and sizes available; this is a one of those items you should buy two – one for a gift and one for yourself! L'Occitane never has tested on animals.
Sharing my love of L'Occitane previously on the blog.
Best Versatile Eyeshadow Palettes: Urban Decay's NAKED Collection
I buy a lot of eyeshadow, and I end up throwing away a lot of unfinished eyeshadows. Too sparkly, too pale, too yellow, not enough pigment, too crumbly. The only palettes that I have ever used until I hit pan are those from Urban Decay. Naked Basics I have bought twice, and I'm almost through Naked2 Basics. The larger palettes are also amazing, my friend has Naked2 and I'm considering getting it when my Naked2 Basics is finished. Urban Decay is certified by PETA as cruelty free and many of their products are vegan.
The Naked palette made my best beauty buys of 2013.
Best Setting Spray: Urban Decay All Nighter
Want your makeup to last all night? This will make it happen. Dance, cry, sweat, and party all night without your makeup disappearing or smearing. I don't recommend using it daily, I've found it can make you break out. But buy the travel size to have on hand for special occasions. You're welcome.
Best Eyelash Curler: Kevyn Aucoin
This may seem like a beauty appliance that is the same across brands but nothing could be further from the truth. It's amazing how a slight adjustment of width or angle can transform a lash curler from fine to fabulous. This lash curler is fabulous. It gives a natural curl that lasts, it doesn't pinch your lid, doesn't stretch out, and is a great replacement for those of you like me who swore by the Shu Eumura curler.
Using this lash curler in 2016; mentioning this lash curler just a couple months ago.
Best Unexpected Must-have Hair Tool: Sephora Tame Mini Flat Iron
Do you straighten your hair but have trouble getting the roots? Have bangs that love to curl every which way but the direction you desire? Wish you had a little something that you can tuck in your purse for touch-ups after work and before happy hour? This flat iron is small, effective, and will last for years. Perfect for travel, the only issue is it doesn't have adjustable heat settings. But for this price and how well it does, I'll ignore that fact.
Best Skin Device: Clarisonic Mia 2
I got my Clarisonic almost a decade ago and it still works great. I keep trying other devices for deep cleaning and exfoliating, but nothing performs as well. I learned from my friend Susan at Une Femme to keep it in the shower; I use it with or without cleansing to gently exfoliate without irritating my skin (BTW this works great as a holder for it). When I regularly use it, my skin products work better, my face has a glow, feels softer, is less likely to break out the week before my period, and seems to bounce back better after sleep.
I first mentioned my love for my Clarisonic in 2011; rating the Mia as one of my Holy Grail beauty products.
Sephora obviously has many many more fabulous products but these are my absolute faves. I hope you have shopping success, do share your purchases in the comments!
SaveSave
SaveSave