This article may contain affiliate links; if you click on a shopping link and make a purchase I may receive a commission. As an Amazon Associate, I earn from qualifying purchases. 


In my adult life, I've been an English as a Second Language Teacher, a school administrator, a Capitol Hill staffer, an environmental advocate, and an energy lobbyist. I'm also a single mother, a wannabe writer and an intermittent blogger with the best of intentions to post more frequently. I've toyed over the years with becoming a stylist and spin instructor, and I've interviewed (albeit unsuccessfully) for two CEO positions.
To say I was lost is an understatement.
A year and a half ago, driving to work one morning, the left side of my face and neck went numb. I thought I was having a stroke. A doctor friend I texted (yes, while driving) ran me through a series of tests.
"You aren't having a stroke. You're having a panic attack," he determined. "You need to find a stress reliever."
That numbing sensation returned every time I hit the same intersection in my daily commute. A friend suggested we go to yoga; I reluctantly said yes, kicking and screaming internally the entire way to the studio. Then, as I lay in savasana (corpse pose) at the end of the class, I started sobbing. Call it an epiphany, a reawakening or just a moment of clarity: the stress of my job was killing me, and I had to get out of it.
I left my lucrative high-pressure job and founded my own one-woman policy consulting firm. Between some strategic budgeting, a separation package and a few clients I picked up, I made the financial transition work for my family. But the tug to leave the career I'd spent eighteen years cultivating was strong; I found myself spending less and less time seeking policy clients and more and more time on the yoga mat and working on my novel.
Fast forward to today. I have written not one but two novels, both of which I'm in the process of pitching to literary agents. By the end of January, I will have completed a 200-hour yoga teacher training certification. I also manage a boutique fitness studio and get paid a small sum to write for an energy policy blog.
My income is not the highest it's ever been. We don't eat out much, and I didn't take a "real" vacation in 2014. I've consigned many of my old work duds and the heels I used to don religiously Monday thru Friday. I don't mind spending most of my time in loungewear. I write and practice yoga daily; hope to add yoga teacher and author to my bio; and I'm home when my kids get out of school.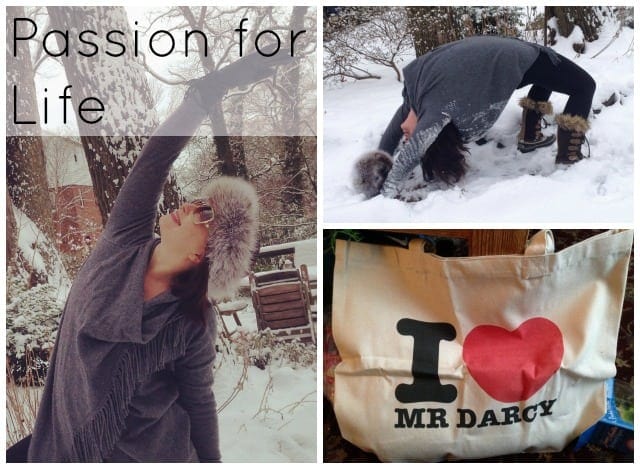 What else do you need to know about me? Someday I will tell you about how my son got his name. Let's just say it involves a certain handsome brooder from literature. I love wine, books, red lipstick and George Clooney, though I'm trying not to let his recent nuptials depress me. And whatever walk of life you find yourself in, I'm here to inspire, cheerlead and support. I recoil at the label midlife crisis. For the first time in my life, I feel authentic.
I look forward to sharing tidbits of my journey here.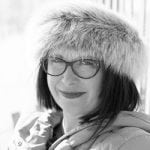 Chelsea Henderson is an aspiring novelist and recovering Capitol Hill staffer. When she isn't sneaking time to finish writing her second book, she advocates on behalf of clean energy and environmental policy, reads, practices yoga, and single parents her perpetually hungry pre-teen boys. She also periodically contributes to her lifestyle blog, the Chelsea Chronicles and is intermittently good at Twitter.