This article may contain affiliate links; if you click on a shopping link and make a purchase I may receive a commission. As an Amazon Associate, I earn from qualifying purchases. 
It's amazing that it's 2013 and we still have people commenting and criticizing our choice to have me be the parent who works outside the home, and Karl the one who cares for Emerson. At least once a month I have someone ask if my husband had to because he was laid off; if it frustrates me that I am not the one at home; if he feels emasculated by my career. When I hear such feedback I get ragey, but Karl takes it in stride. "The only people I wish to impress are you and Emerson," he says, and goes on with his day. He's so calm, so zen, he really helps me to see the big picture and redirect my energy.
The thing is, this isn't who either of us were less than a decade ago. We married in 2004, and I remember Karl joking on our honeymoon that we were spending more time together on that vacation than we had throughout the past year. I worked retail, which meant crazy hours, long days, and no consistency. As a regional trainer as well as manager of a high-profile location, I regularly worked double shifts and weeks at a time without a day off to cover flaky staff or to support other locations. Karl worked in management for a shipping company; he had the night shift and was often driving over an hour each way to get to his assigned locations. He hated his job, I hated my job. We lived together, but spent most of our time apart. When we did see one another, we were tired and often fought. We were angry people, high stress people, frustrated people who lived in the same house but didn't really have a life together. I figured this was real life, being an adult, and it was… fine.

Then one October, Karl up and quit without another job lined up. I was terrified for financial reasons and upset because he didn't discuss it with me first, but I realized that he did it because we were more important than money. We were failing, even though our bank account was thriving. If we discussed it, I would have likely encouraged him to at least work through the holiday season, build up some overtime and find a new job before he left this one. Instead, his immediate freedom gave us the freedom to reassess our life together, our priorities, and really think about the future instead of just letting life happen to us.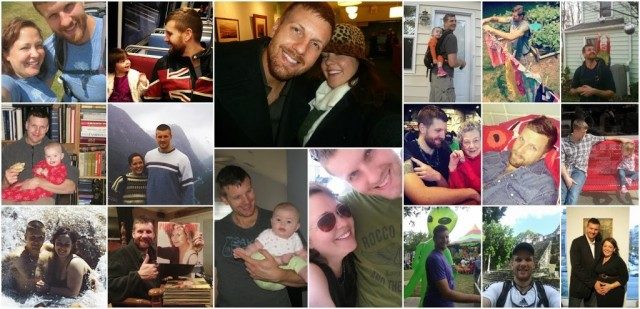 Karl began working with his father at a photography company and freelancing on the side. A couple months later, he took his love of yoga and trained to be an instructor. Within a year after his leaving his job, I had left retail and had an office job where I was learning new skills and feeling challenged yet stable. We were regularly practicing yoga together, we pared down our wants and focused on needs. Our relationship improved, deepened, became a true union and partnership.
Karl inspired me by doing something scary to follow his dream and change his future. He inspired me to follow a dream I had since high school – write about fashion. With my retail experience, I wanted to write for the every woman, those women I assisted all those years who couldn't necessarily afford designer, but desired style and confidence through their wardrobe. Women I styled and shopped for, who needed a wardrobe that worked as hard as they did, and didn't necessarily fit into a size 6. I already had a personal blog where I'd write about my weekend or what I made for dinner, but thanks to Karl (and The Artist's Way – seriously I recommend this book to any person who feels stuck or has lost their creative side), I started this blog where I could share my thoughts on personal style.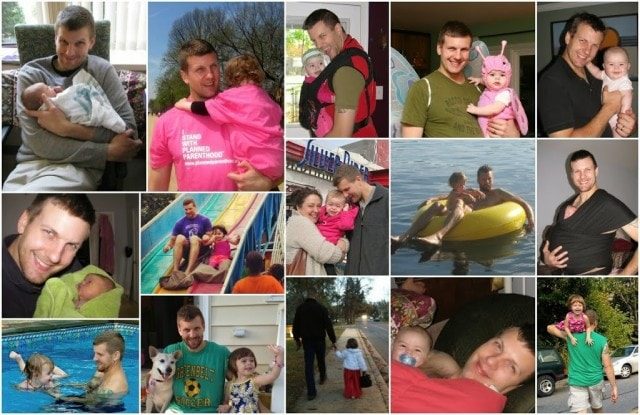 When we decided to start a family, we knew we wanted one of us to stay home and raise our child. As for who would be the one to work, there was no question that it would be me. I really liked my job, and I knew my work was doing good things for others. Karl could make his yoga classes and photography gigs work around my schedule, so we could make Emerson's well-being our priority. We realize that life doesn't have to be just fine, things don't make us happy, and the only people we really need to impress are those who love and wish to impress us in return. Karl uses positivity to inspire his students, educate our child, and help our marriage thrive. He's proof that positivity creates more positivity, and it is possible to change your mindset and help change others in the process. He changed me, and he's teaching our daughter to be a positive change in this world.
The Best Part is an online community that's dedicated to brightening your day—every day. How? By spreading optimism, one share at a time. The Best Part posts inspirational stories, encouraging quotes, good news and other upbeat items on Facebook, Twitter and Instagram—and encourages fans and followers to share that optimism with their friends. Because when optimism is shared, it grows, making an even more positive impact on our world. Check out what others are sharing on Facebook, Twitter and Instagram.
Follow Me | Twitter | Facebook | Instagram