This article may contain affiliate links; if you click on a shopping link and make a purchase I may receive a commission. As an Amazon Associate, I earn from qualifying purchases.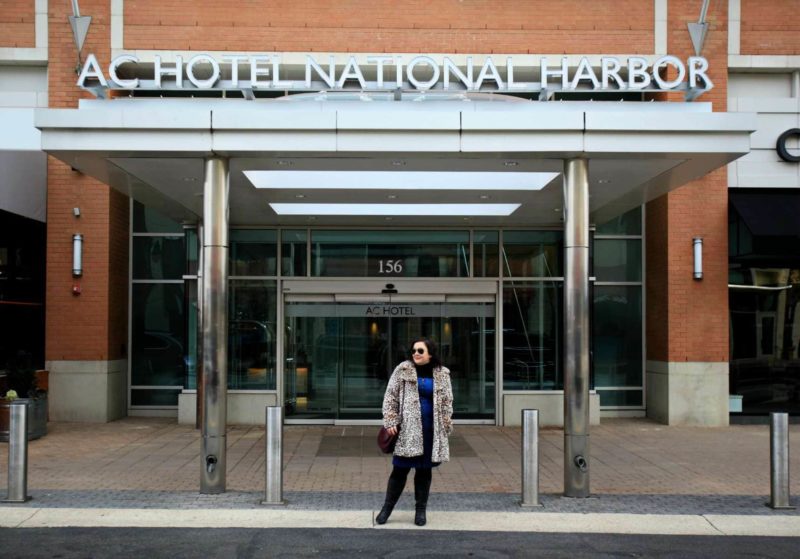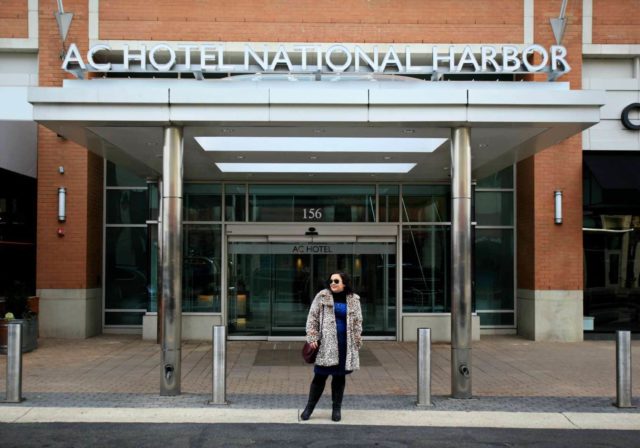 When I realized my 42nd birthday was landing on a weekend, I was psyched. Usually I take the day off work and putter around town, getting my nails done, having breakfast, going thrifting, the sort of thing I usually don't have the time or freedom to do. But a weekend? That meant I could have freedom AND romance AND someone else to make the bed!
The National Harbor has been constantly growing, yet I had not visited it. Karl had done a few photo shoots there, but I've only seen it when crossing the Woodrow Wilson Bridge. Friends have shared the fabulous dining, shopping, hotels, and the new MGM Grand and I had it on my bucket list to visit in 2017. The AC Hotel at National Harbor offered to host me and Karl for my birthday. First item of my travel bucket list checked off before the first month of the year!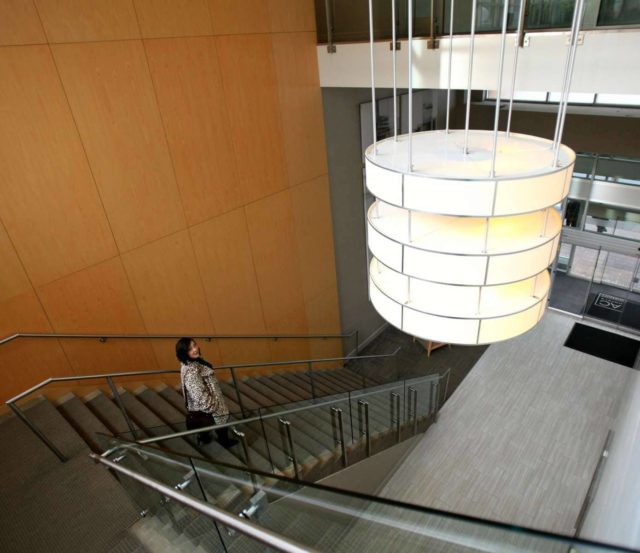 AC Hotels is a new concept of European-inspired hotels by Marriott. While part of a major chain, they feel like a boutique hotel and are so modern, sleek, and chic.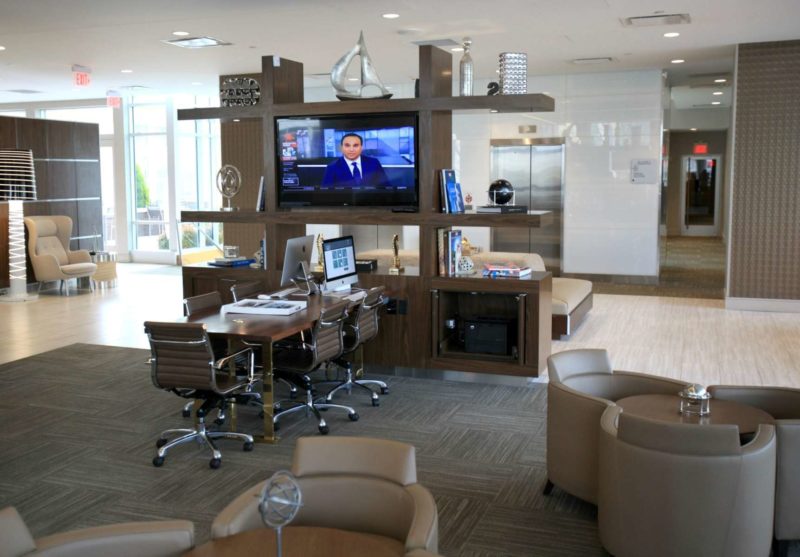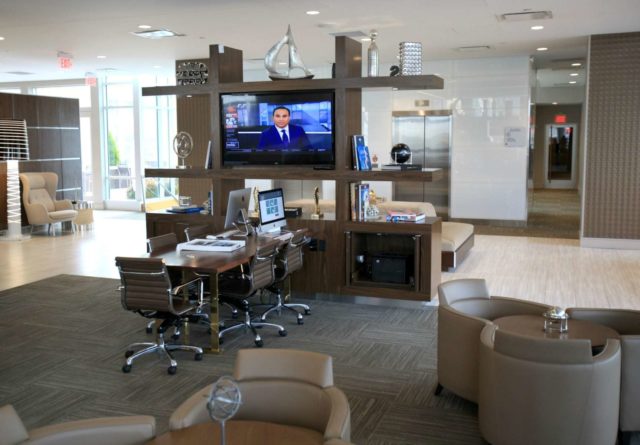 Walking into the AC Hotel at National Harbor you instantly realize this is not your mama's old hotel. Airy, modern, clean, yet welcoming. The entry is on the ground floor and you take an elevator or stairs up to the lobby. The lobby too is gorgeous – warm yet modern, full of art and stylish furniture.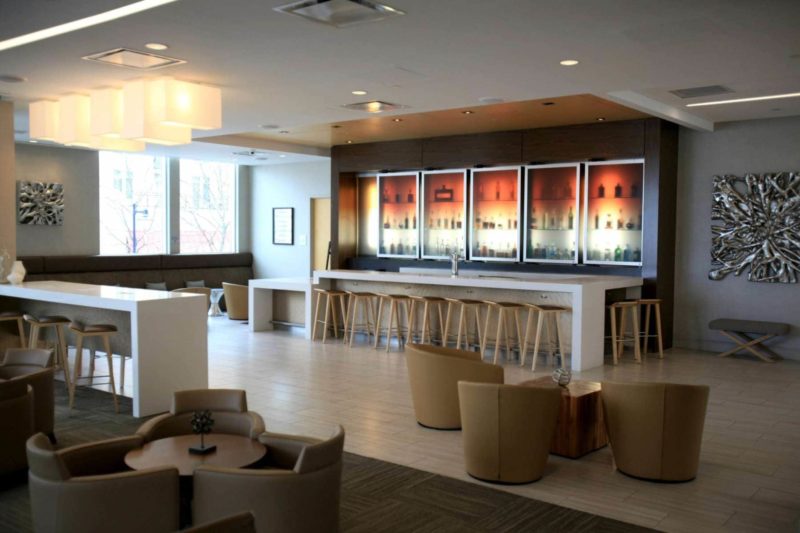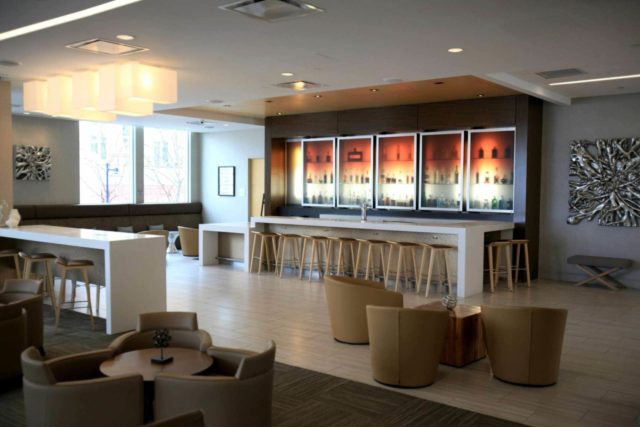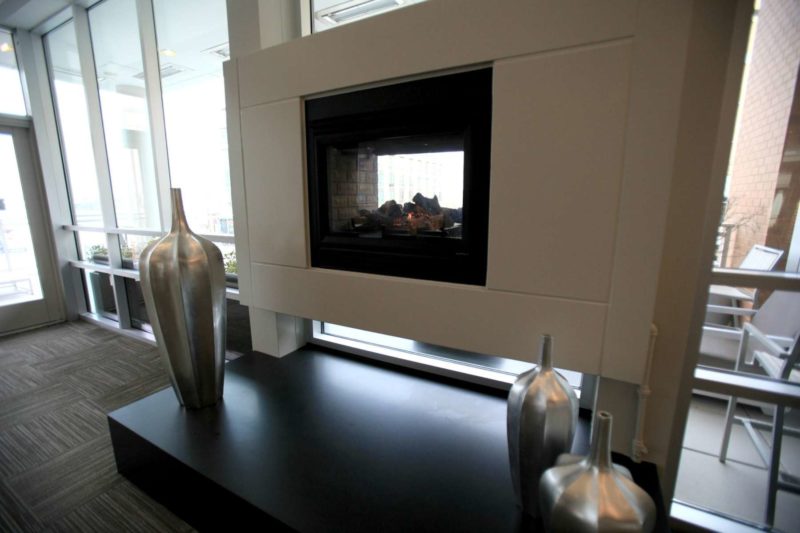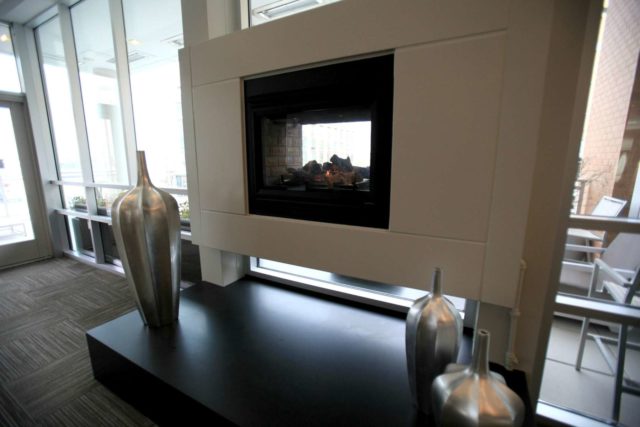 AC Hotels pride themselves on great bars and talented bartenders. The AC Hotel in National Harbor could be a destination without you being an overnight guest. The bar is gorgeous, and there was a friendly crowd there all evening. A large balcony with plenty of seating and a view of the "main drag," the waterfront and the iconic Capital Wheel. And then plenty of seating and the ability to easily move it for a cozy nook for two or to make a large gathering spot in front of the fireplace.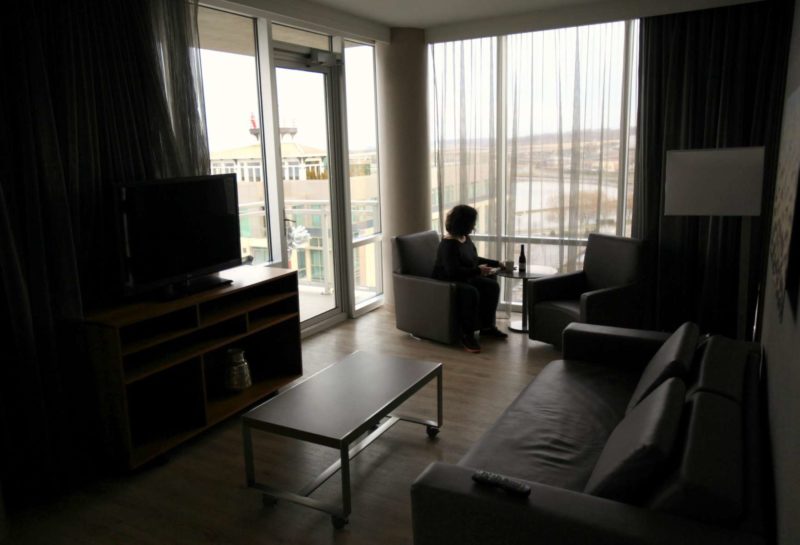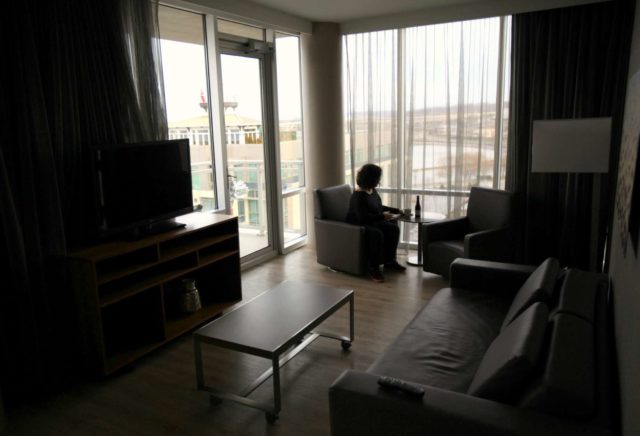 The front desk staff was so friendly, genuinely nice and helpful. The hotel provided us with a little care package that included tickets for two drinks at the AC Lounge, breakfast at the hotel's AC Kitchen, two tickets to the Capital Wheel and dinner at Redstone Grill right across the street. We were given a King Suite which was ah-may-zing. A living room, dressing area, bathroom with both a large shower and a separate tub, and a clean and modern bedroom with a comfy king sized bed. Both the living room and the bedroom had HD flatscreen TVs that were set up to connect with your mobile device to be able to stream Netflix, Pandora, Amazon, and more as well as view dozens of channels.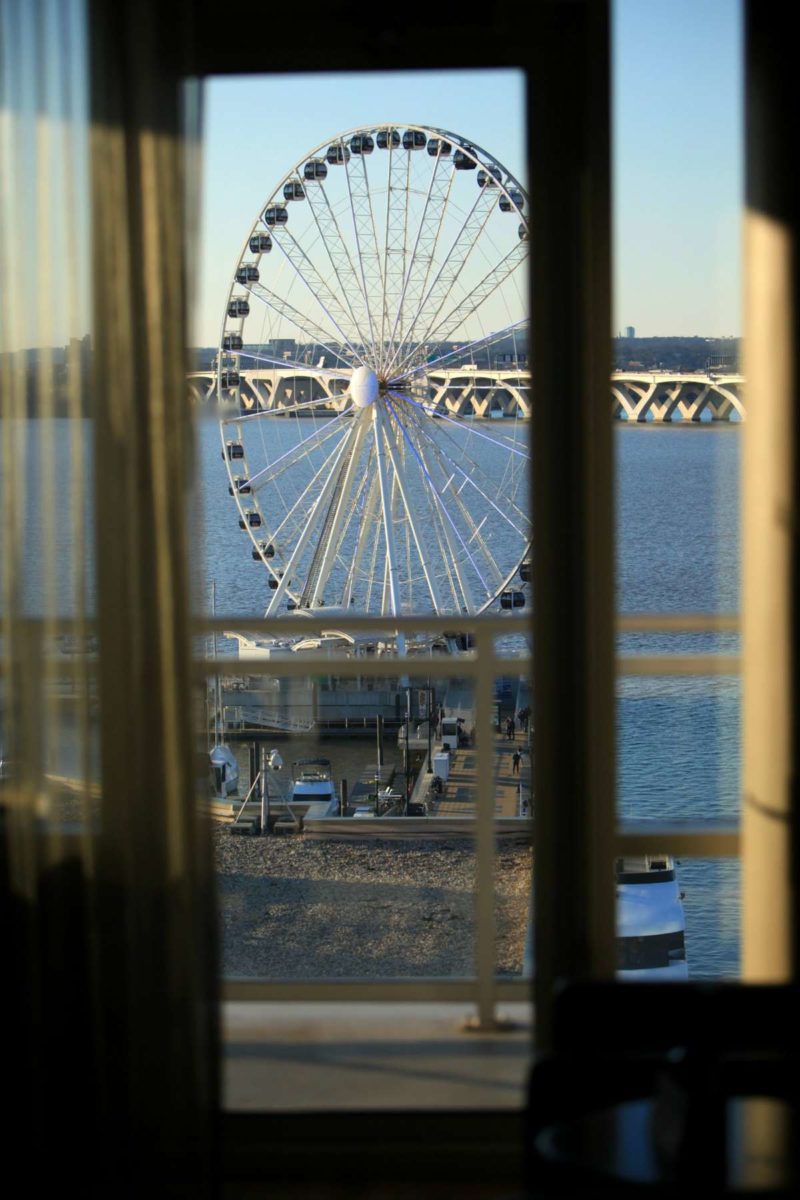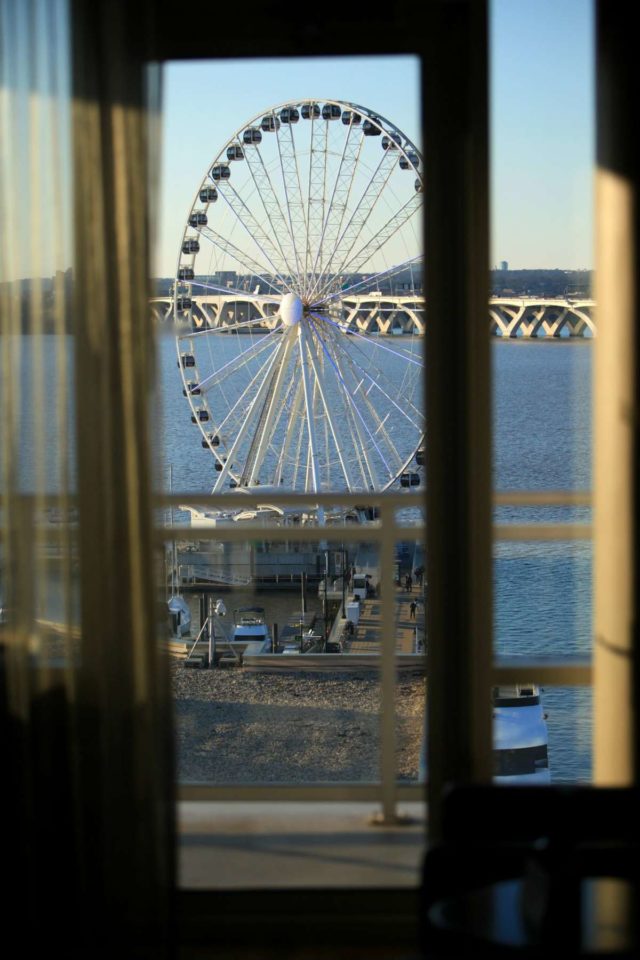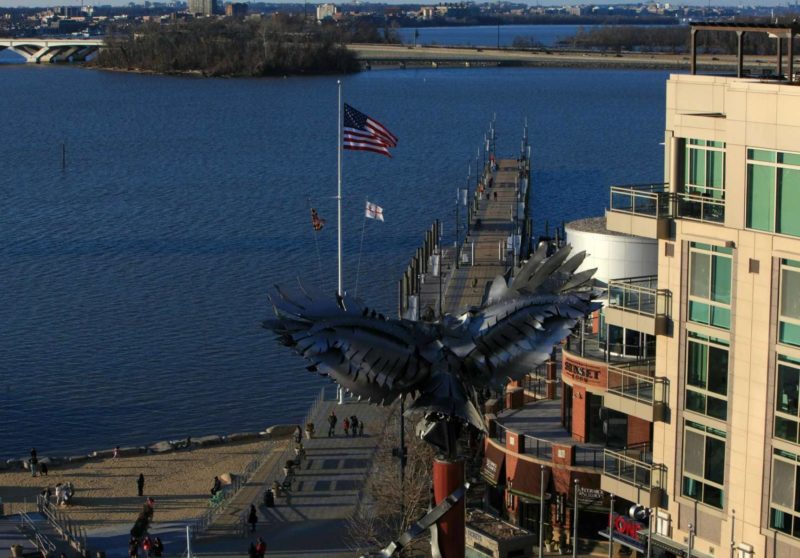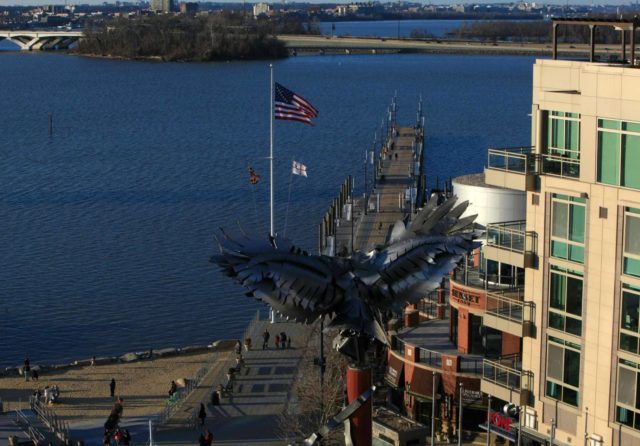 A balcony had two chairs, enough room for a friend or two to join you for happy hour, and a gorgeous view of the Potomac River and the sunset.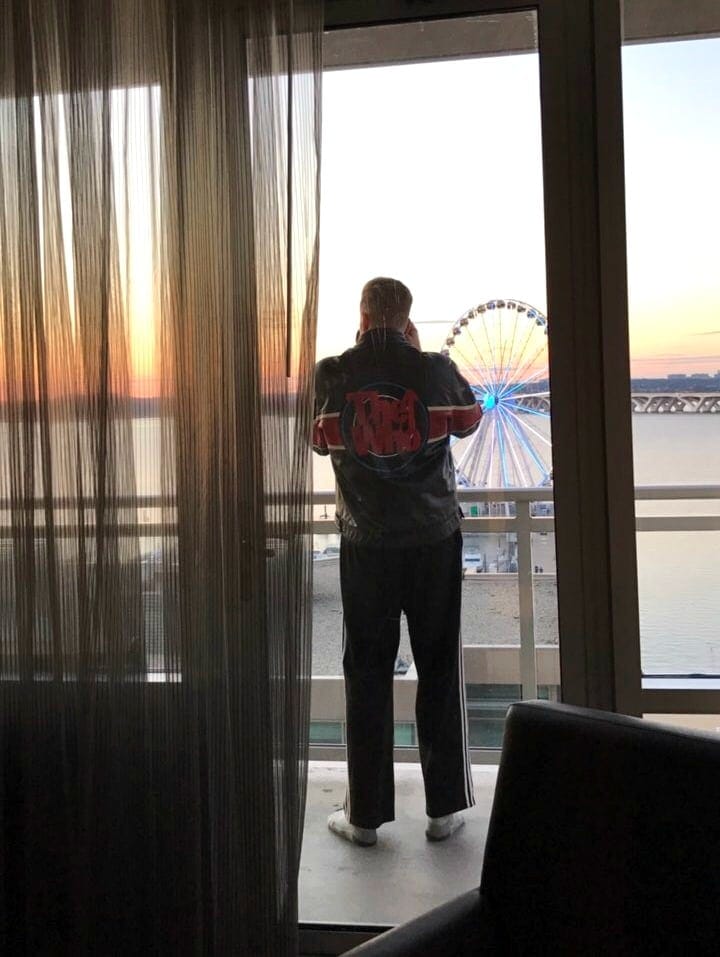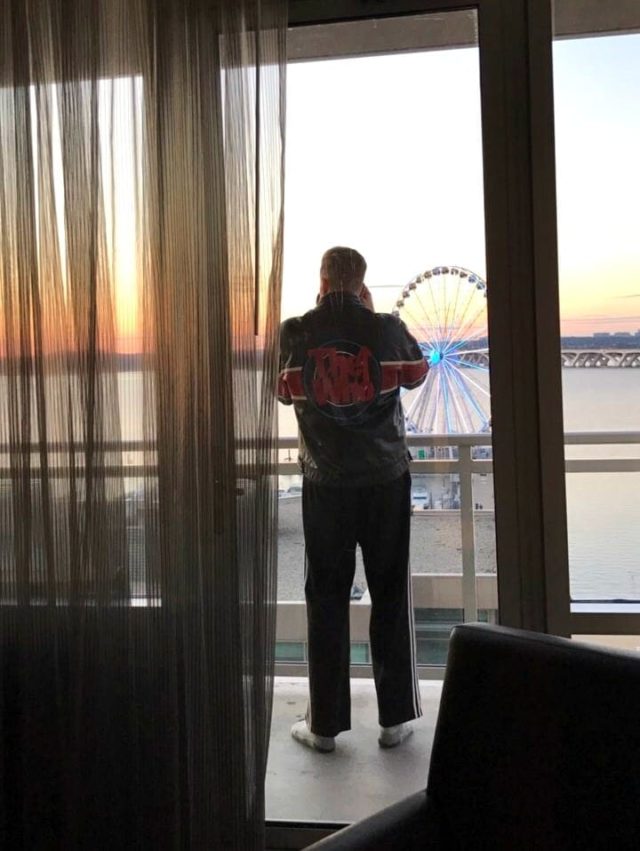 We unpacked, Karl hit the gym, and if you follow me on Instagram you know I hit the InstaStories and scoped out the room a bit more. The hotel was sweet enough to leave me a birthday card with a mini bottle of wine, chocolate, and smoked almonds. We also brought some berries, and when Karl got back we showered and had a little happy hour on the balcony.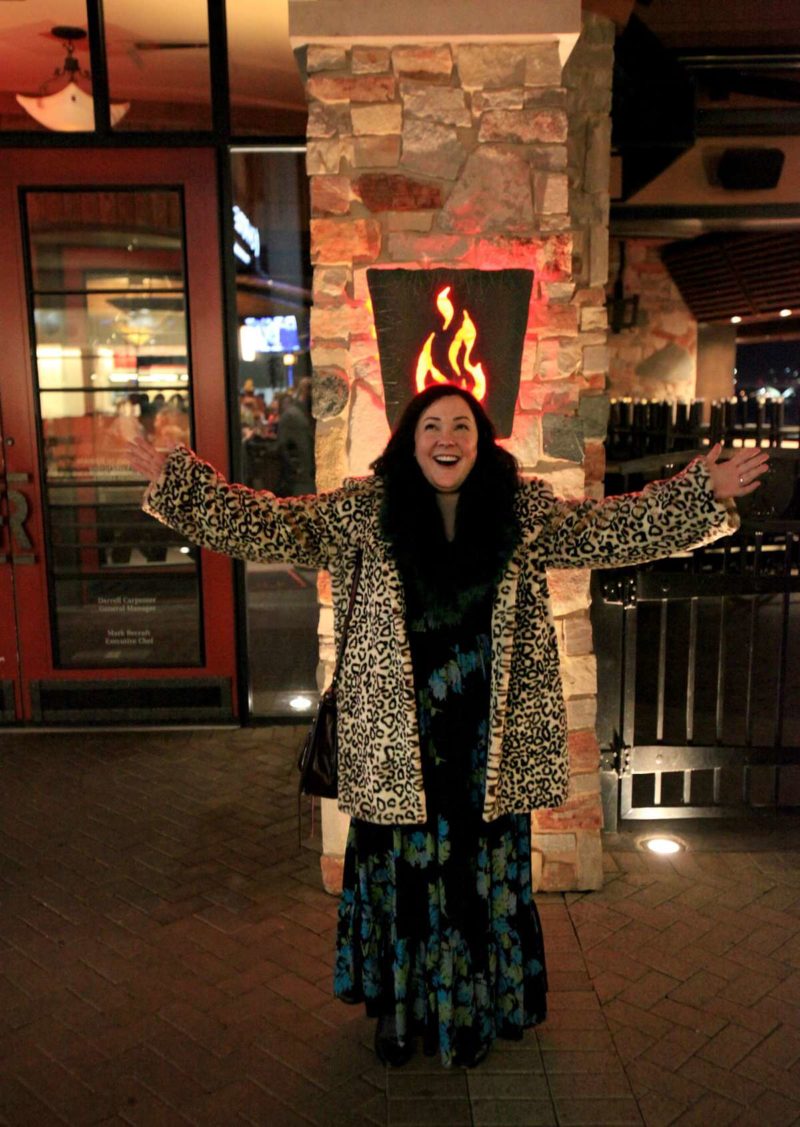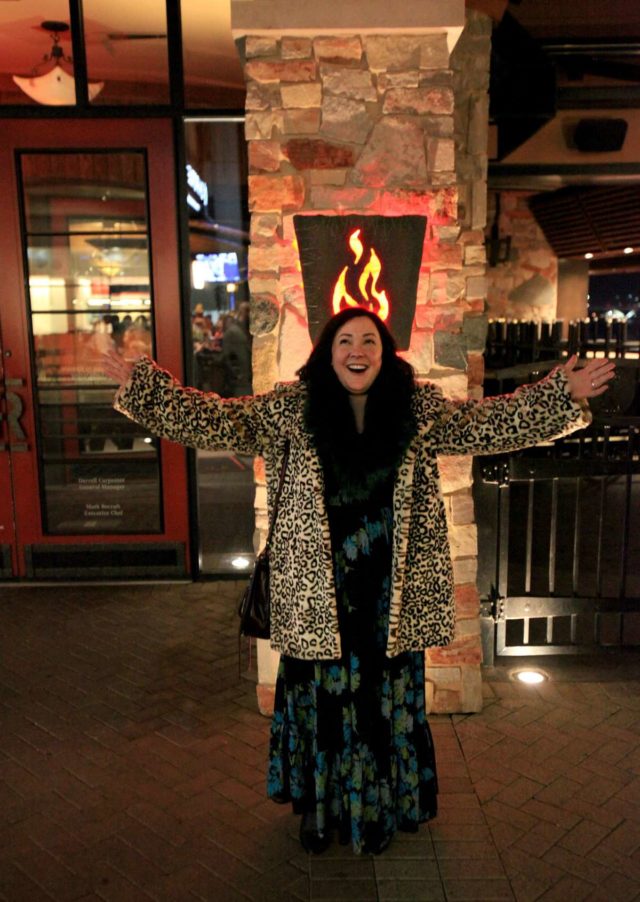 We had 6pm reservations at Redstone Grill so we cleaned up and got dressed. Right across the street was the restaurant, and likely a popular place in warmer weather as it has a large patio right along the water. It was still busy in January; I recommend making reservations as there was a line at the door when we arrived and when we left. We were seated in a booth near the windows and had a view of the Capital Wheel lit up for the evening. We weren't as hungry as we expected for that time so had a smaller meal.  Karl thought it would be funny to have the Redstone Grill flame coming out from my head… just one of many silly photos from this weekend!
After dinner, we walked around National Harbor to see what is there. I see why people love it; such a great combination of shops, restaurants, bars, and outdoor art. All the trees were wrapped in tiny white lights. Karl admitted he was still hungry right as we walked past Succotash. We had heard great things about this restaurant so went in and made a reservation for later in the evening. We then decided to go back to the room for a bit. A total midlife couple move – we snuggled on the couch in the suite, opened all the curtains to enjoy the amazing view… and watched Jeopardy! There's something decadent about doing something so commonplace in a hotel suite with a river view!
We headed to Succotash and while they were getting our table ready, we had a seat at their bar. Again, this is a place where you want to make reservations. We just by chance got seats at the bar, they were the only two free. Many were dining at the bar, and there were a few high-tops with groups enjoying cocktails. It's a warm, stylish, but comfortable vibe and the bartenders are really friendly and helpful. Our table was ready before our drinks, so they brought them to us once we were seated.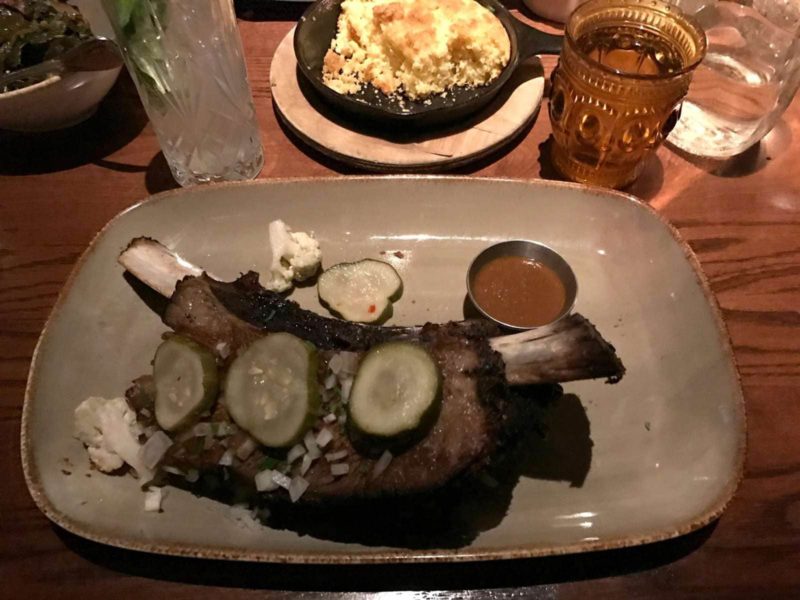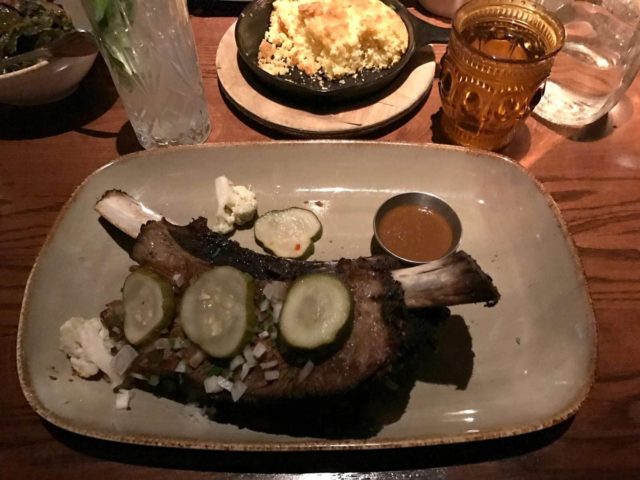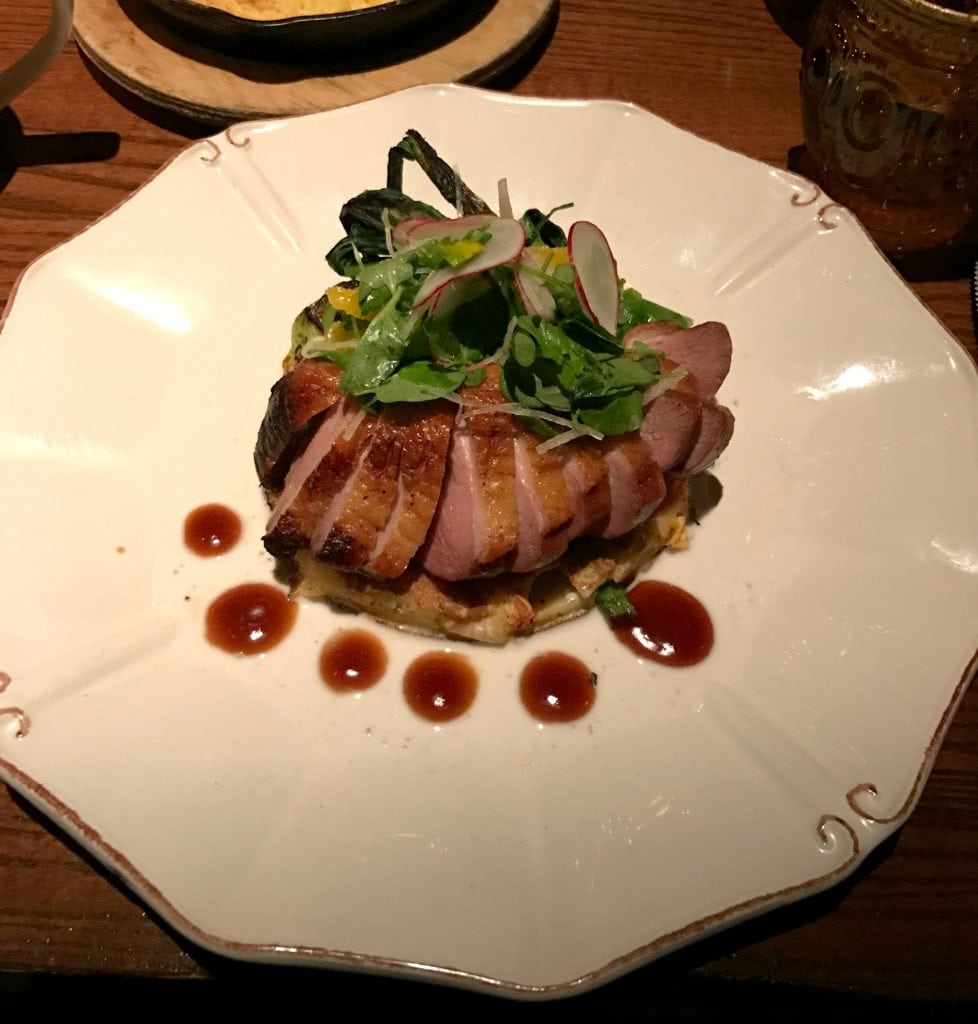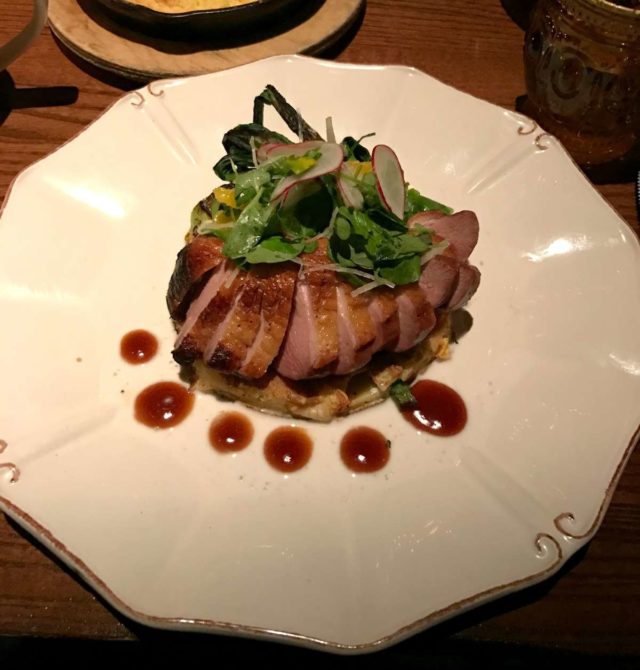 Succotash is amazing. Worth a visit if you come to National Harbor, and worth a drive to National Harbor just for it. Six-time James Beard Award nominee Edward Lee is a Korean American from Brooklyn who made Louisville his home 12 years ago. Succotash merges Lee's Korean roots with classic southern fare and the combination is pretty fantastic. On top of that, the décor throughout is warm and unique and all the staff is super attentive, knowledgeable, and wanting you to have a great experience. We started with the skillet cornbread which was fine, but made awesome with the sorghum butter. Karl doesn't eat dairy so he didn't find the cornbread that exciting. We had a half dozen oysters because it's a traditional meal we enjoy for dates, and they were fresh, briney, and the condiments for them were delish. They had a special for the evening of duck on Korean pancakes which I got; Karl got the smoked beef short rib with a side of collards, kimchi, and country ham. The duck was cooked perfectly, and a bite that had a bit of the greens, a bit of the sauce, a bit of duck, and a bit of pancake was heaven in the mouth. Karl's short rib was enough food for a family, seasoned and cooked to perfection. We had a lot to take with us in a doggy bag, so psyched our room had a refrigerator!
After a long leisurely second dinner, we headed back to the room to snuggle and play with our fancy TV. The bed was so comfortable though, that we didn't stay awake too long!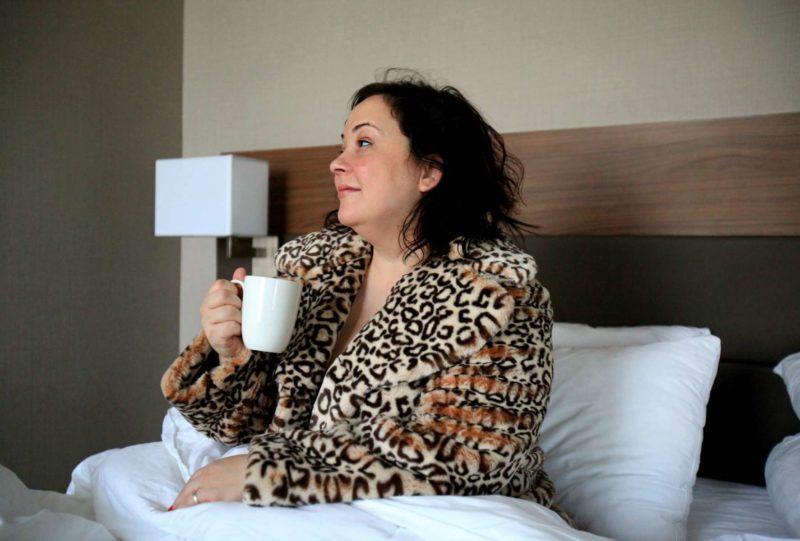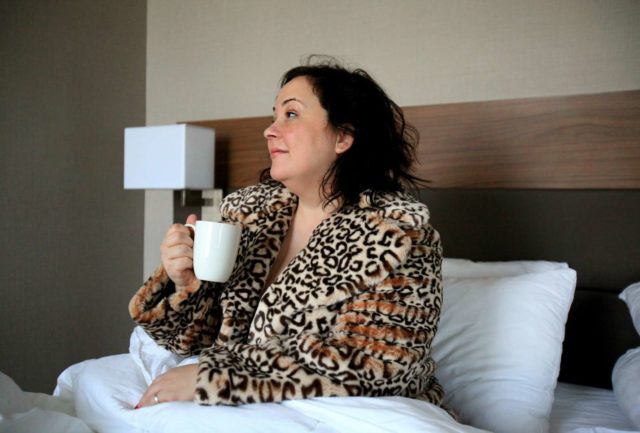 The next morning, Karl went downstairs and got us some coffee. Heads up, this hotel doesn't have robes so bring your own (my leopard coat was perfectly cozy).  We went out on the balcony for a bit to enjoy the view and drink some more coffee we made with the machine in the room. Got dressed, headed down to breakfast.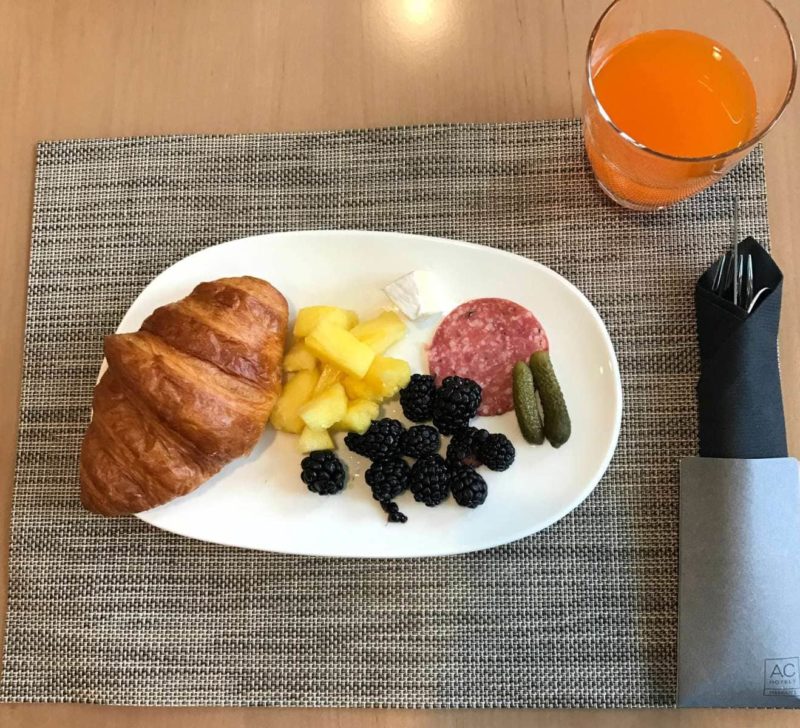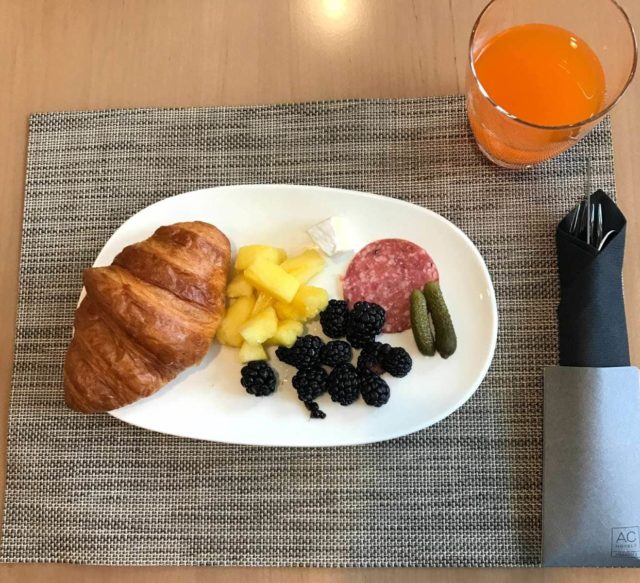 The AC Hotel has a dining area open just for breakfast. It's a buffet, but not your standard hotel breakfast fare. It reminded me of the breakfasts of hotels in Europe – hard boiled eggs, croissants and rustic bread with jams, cured meats and cheeses, plenty of fresh fruit, cereal and granola, yogurt, a variety of juices, even a machine to slice your own prosciutto! They also had coffee and a machine for espresso and lattes and staff to keep the tables clean and assist if needed.
Checkout wasn't until noon, so we decided to check out the hotel gym. Several treadmills, a couple ellipticals, couple bikes, free and stationary weights as well as some balls, mats, and other equipment for stretching and yoga. It was very clean, modern, and well-appointed with chilled towels, water, and ear buds and a wall of windows overlooking a garden and walk-through.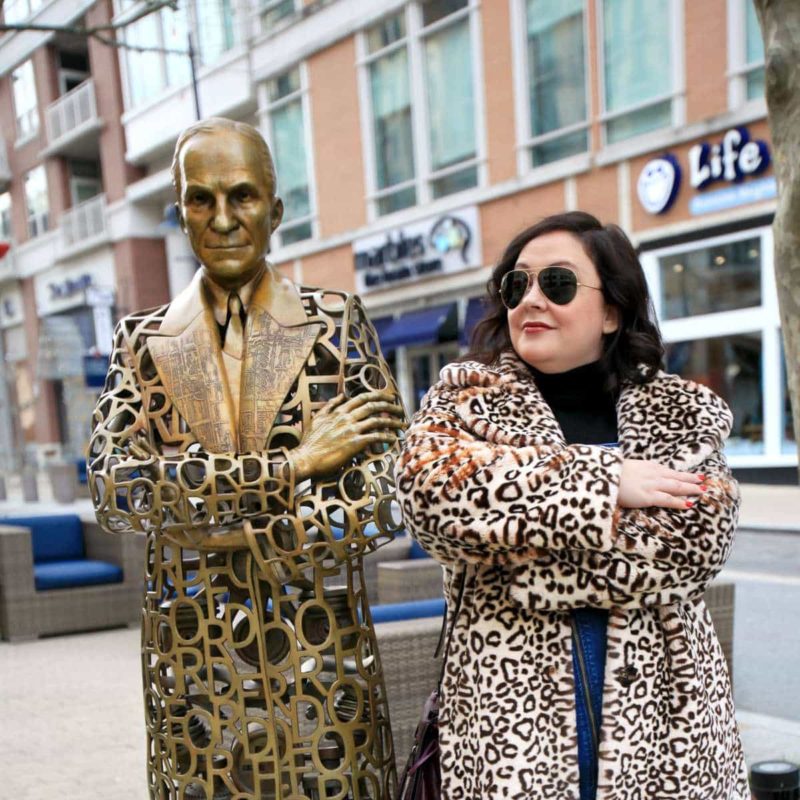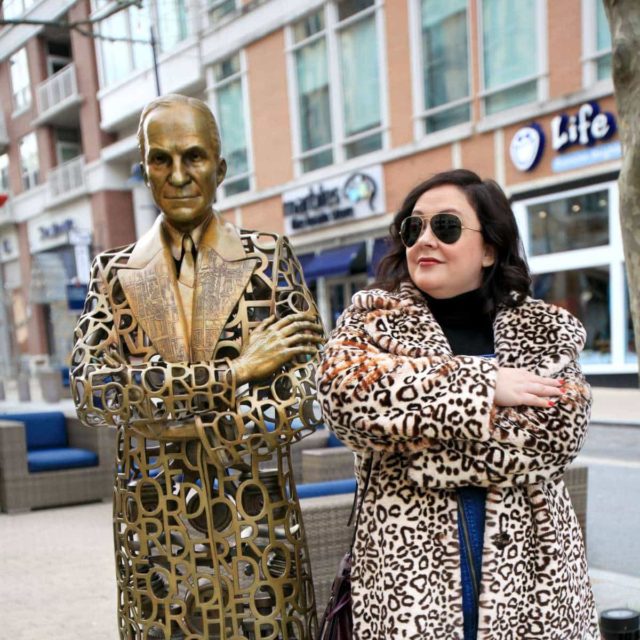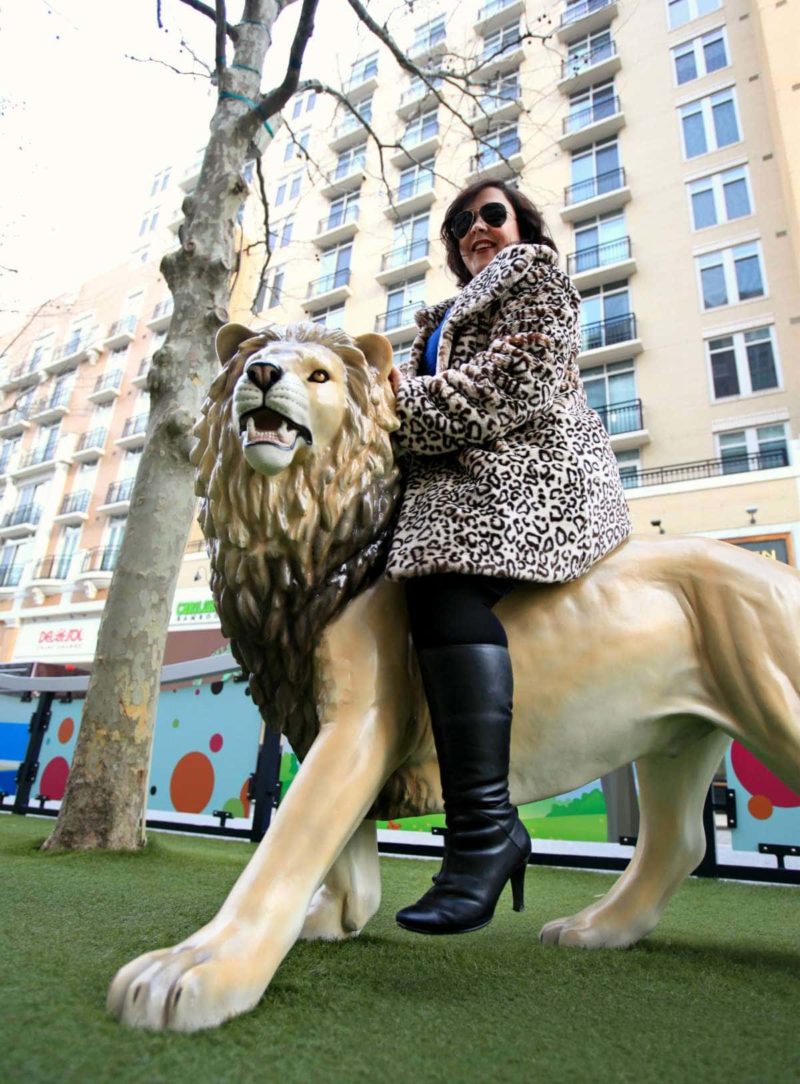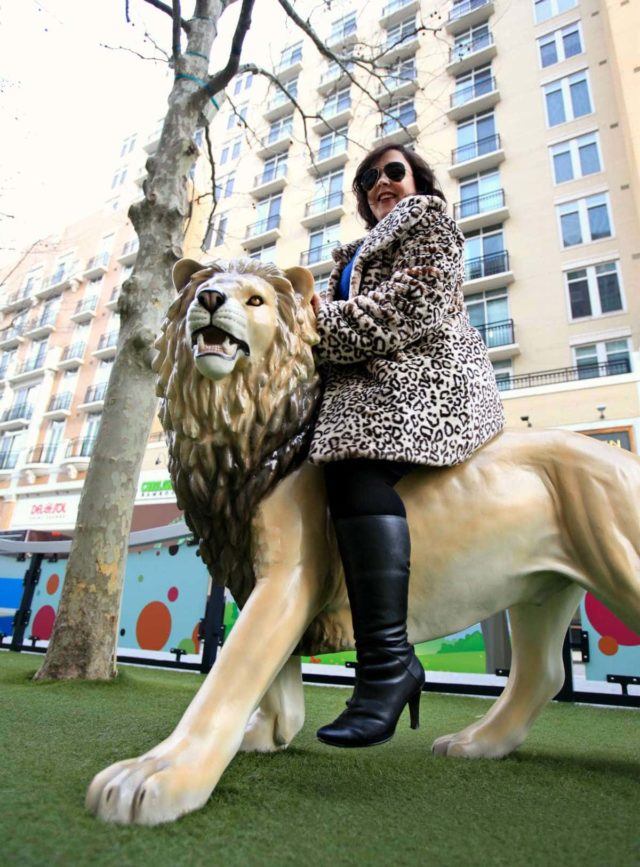 We then walked around National Harbor to enjoy it by daylight.  There's a lot of outdoor art and curiosities, places to shop, grab a cup of coffee, or brunch.  We did a bit of shopping and got a bit silly with the art.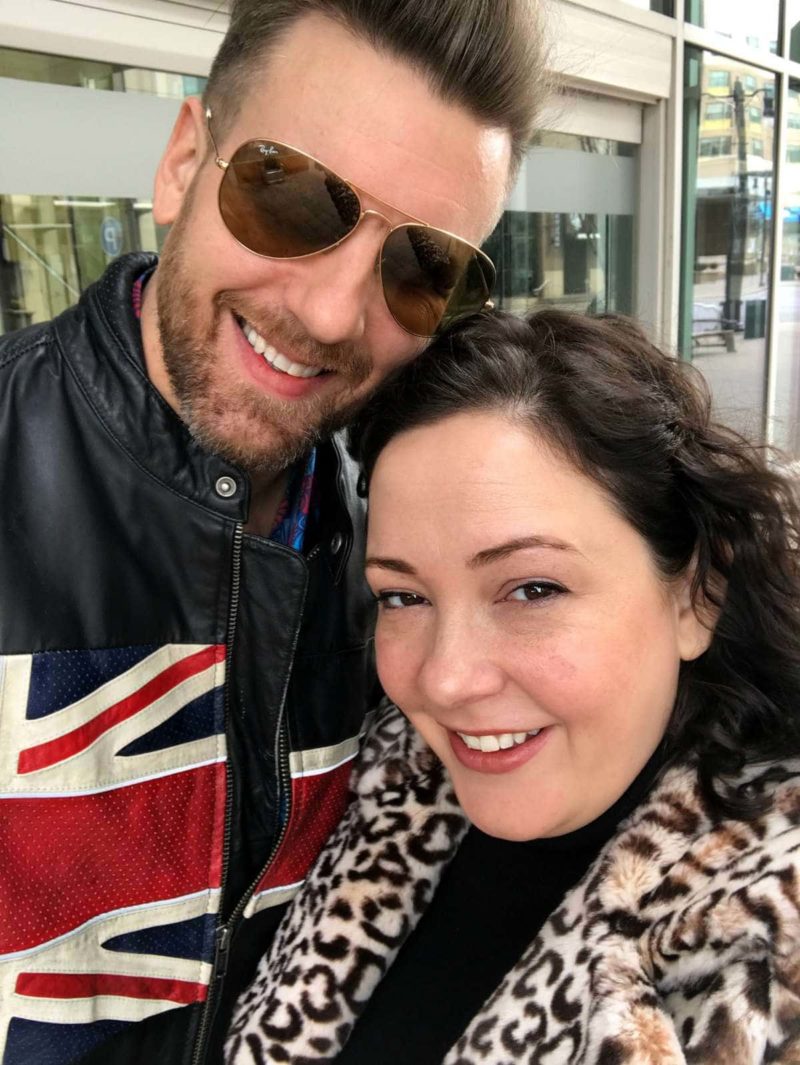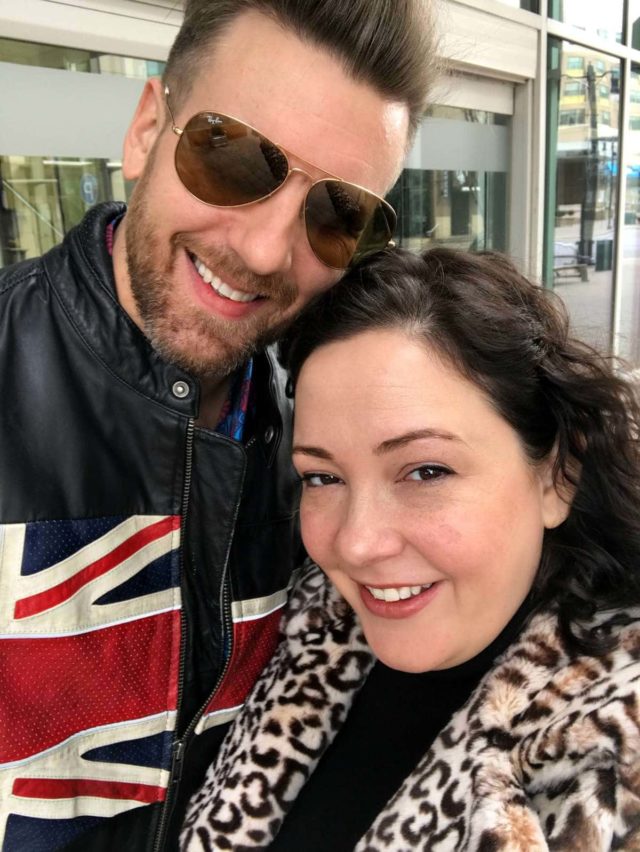 We  were sad to leave the AC Hotel at National Harbor. While there I was thinking how it's such a perfect place for weekend retreat if you live in the DC area. It's so incredibly convenient whether you live in Baltimore or Virginia and a great alternative to staying downtown if you're coming to visit the Nation's Capital. The AC Hotel is perfect for a romantic weekend, or even a girlfriends' getaway. The staff, the décor, the amenities are all perfect for R&R with style.
This will not be my last time to stay in an AC Hotel, I am now a major fan. The hotels are across the USA and across the globe. As for National Harbor, I too will be returning soon for a ride in the Capital Wheel, another great meal at Succotash, a bit of shopping, and maybe another "staycation" at the AC Hotel at National Harbor. Emerson's already begging to go next time for a girl's weekend!