This article may contain affiliate links; if you click on a shopping link and make a purchase I may receive a commission. As an Amazon Associate, I earn from qualifying purchases. 
I may not yet be this age, but I am surrounded by coworkers, friends and family that are in this category. I have done many closet cleanouts and wardrobe consultations for women of this age and often times see the same themes in each of their closets, no matter their lifestyle, figure or age.
A woman over 50 has spent the greater part of her life taking care of everyone but herself. She may have worked up the career ladder to corporate success, raised several children, cared for home and spouse, was a leader in her community, and usually a combination of many or all of these things. To do all of this successfully, something often has to give and the first thing a woman is known to give up is herself – her time, her sleep, her budget for fashion and personal care.
This is nothing to criticize – we women are amazing creatures who have the ability to kick butt and take name in the corporate sector while nurturing a family at home and supporting causes close to our hearts. We can multi-task like nobody's business and work beautifully with what life has given us.
The thing is, we often say it to our friends – we are no good to another if we are not first good to ourselves. Taking care of our exterior does a world of good in feeling good about ourselves and being understood and respected in the world. We can often feel taken advantage of by coworkers, children, significant others and peers; when you are over 50 it is time to reclaim yourself and show the world that you are still a successful and compassionate person, but you are no one's doormat, you aren't to be retired to a shelf, you are a phenomenal woman.
The quickest way to do this is by honestly analyzing your closet. Here's a few things that every woman should toss from her collection: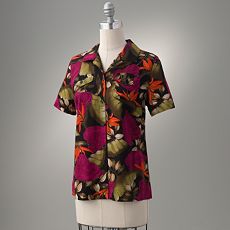 Short-sleeved Camp Shirts. This seems to be the staple of many women's wardrobe. In a poly blend, silky challis, actual silk or a cotton blend, these shirts have a boxy shape, a notched collar and are often worn untucked with trousers or tucked into skirts. They usually come in a floral or abstract print though they also do come in solids. They are wonderful because they are breezy on hot days, easy to wash and dry, resistant to wrinkles and seem to dress up a simple pair of shorts or pants.
Ladies, these are the equivalent of a man's Hawaiian shirt. They are cheap looking, dated and a bit corny. They don't flatter your figure, and they don't honestly state to the world your personality and sense of style.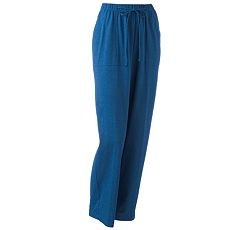 The Poly-blend Elastic Waist PermaPress Trouser. Again, these are popular because they are so easy – comfortable, easy to care for, work almost every season of the year. Black can look dressy in a snap, colors add pizzazz to outfits (usually with the camp shirts that are mentioned above).
I understand comfort and convenience, and I understand that it isn't easy to shop for a figure that may not look or feel the same as it did 25 years ago. However that does not mean you need to succumb to what my dear friend calls Nursing Home Couture. You are not having someone else dress and bathe you, you have the ability to pull and zip up your own trousers, so you should invest in a few pairs that are easy to care for but look elegant and flattering.
Unlined trousers of cotton blends and synthetics usually can take a run on the gentle cycle of the washing machine with a gentle liquid detergent; drying synthetics is an overnight process from a hanger on your shower curtain rail. A tab-waist trouser will not dig into your midsection and lay smooth over your curves. A straight trouser or one that slightly gets wider as it goes down the leg is the most flattering to the majority of silhouettes. Black is great for dressing up; white is amazing with brights or pastels in the summer (look for lined or a heavier fabric with these to prevent VPL), and you will get more wear and look far more polished in neutrals for trousers – tan, camel, ivory, gray, brown will get you far more miles than baby blue or mauve.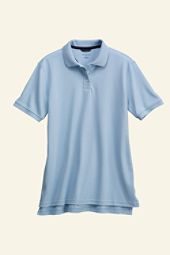 The Man-sized Polo Shirt. They're on sale at L.L. Bean and never shrink or fade. It was given to you at your company retreat. It's comfortable/easy to care for/your favorite color/hides all the lumps and bumps/is simple come summer with a pair of shorts.
You are not a man, and you should never dress like a man. The oversized style went out a decade ago and we should be grateful. Oversized shirts actually make us look more lumpy and bumpy, and hide any curves we wish to showcase. A polo collar is not flattering to most, and those blousy-then-banded sleeves make everyone's arms look like ham hocks.
I could suggest a feminine cut of polo shirt, but I find these styles of tops are not flattering on most women. If you are busty, curvy, or have a very athletic frame these tops usually accentuate the negative and hide the positive. If you have a slight figure with a few feminine curves and like the preppy style, go ahead and purchase some that are nipped in at the waist and cut to flatter your bustline. Stick with solids in cheery colors as that they look more expensive and elegant than stripes and prints. As for the rest of us women, a great replacement is a refined tee. Same great color choices, made of a silky yet sturdy jersey knit, with a flattering neckline and well-fitting sleeves it is just as easy to care for and far more flattering to one's face and figure. No matter your size, look for one that glides over curves – no more oversized shirts!
Suntan-colored Pantyhose. Let's add white, taupe, navy and ivory to this list. Not, I am not going to tell you to get rid of all your hose, but to be more particular with what quality and color your purchase.
Skin-colored hose can cover up a multitude of leg issues, offer some tummy control, help skirts glide better and make an outfit look more polished. However a leg that is obviously a different color from the rest of your body doesn't look polished, it looks cheap. White hose should be left to nurses, and colored hose should be tossed or left to True Fashionistas.
Good hose will not be found at the drugstore – it's best to head to your local department store where you can test out the colors against your skin, see the denier and feel the quality. You want sheer hose that do not have a lot of shine – are just a hair darker than your legs (should be the color of your face), and seem durable. Black hose are still acceptable for formal and conservative events if paired with black shoes – these should also be of good quality, sheer and not with a lot of shine.
There really isn't need for any other color of hose – keep your selection minimal and then you can afford the higher-end brands. Care for them by gently washing and storing them and they should survive many wears.
As for knee-highs… they only work with trousers. There shouldn't be a single skirt in your wardrobe that can handle knee-highs as well as walking and crossing of legs without the band showing. All hose should be above the knee or left to wear with pants.
Overly Matchy Matchy Anything. It's nice to have your belt match your shoes, or even occasionally have your lipstick match the print in your blouse. What I am speaking of is the overly-matched set. The lime green shirt jacket and matching fabric capris with the same lime green printed tank, same lime green sandals, a headband of the same print as the top, and a lime green bangle to match your lime green hoops. I often see this with animal prints, unusual colors (lime, yellow, orange), and with novelty fabrics (corduroy trousers, jacket, purse and shoes).
Shopping channels and mail-order catalogs will often encourage this matchy-matchy obsession, telling their audience that it makes one look more polished, coordinated, festive. It doesn't; it looks gaudy and cheap and tacky.
I remember a client showing up in her favorite outfit – a denim dress with leopard print trim, leopard print belt, leopard print pumps, a leopard print clutch with denim trim, and a denim and leopard printed fabric hair scrunchie. She even admitted when she wore this outfit, she donned her favorite leopard print bra and panties set. She said the coordination made her feel as though she was well dressed, strong, organized and powerful. She said she often got many compliments on the ensemble. When I asked her what type of compliments, she thought back and realized they were not about how she looked, but how coordinated and unusual the outfit itself was.
Over-coordination does not make you look better; you are the backdrop and this ensemble ends up taking center stage. One does not see your sparkling eyes, your engaging smile, but instead they are overwhelmed in a wash of candy pink or purple paisley. A matchy-matchy outfit is not an outfit, but a costume. A woman of style uses clothing to accentuate herself, never to hide herself.
You can usually keep most of these items, but pair them with different pieces. My client's leopard shoes became a staple in her wardrobe and were paired with black, red, brown and rust colored garments. The dress was still worn with a black belt and heels. She did end up getting rid of the scrunchie and clutch because they were purchased more for the coordination factor, not because they were attractive or made of quality.
Toss the scrunchies, the headbands, the sun visors, the socks, the clutches and fabric belts that were not purchased out of use, but because they perfectly matched another part of your wardrobe (and do yourself a favor and do not purchase another scrunchie or fabric visor or headband again – these do not accentuate your sense of style). From now on, accessories purchased should be able to work with at least three ensembles from your current closet (this includes shoes). This may not be seen as "fun," but fun can be found in quality versatile pieces as well. Animal print and red shoes are surprisingly neutral and versatile, an ornately beaded clutch in many colors will work with almost every cocktail dress in your collection, a colorful hand-painted wooden bangle will brighten up basics in your closet and become a conversation piece, not a costume.
The Silkscreened Tees. Yes, you may be the world's greatest grandmother, #1 scout leader, a patriot, and you may have gone to Florida, the Bahamas, New York and Mexico this past year. This does not mean you need to exclaim this on your bosom. Many times these are gifts from others and I understand that. However that means you are the type that seems wanting of a silkscreened memento. My mother is over 50, one of my best friends, a world traveler, a ton of fun, and I would never purchase her a silkscreened shirt as a gift. That doesn't mean I don't buy her trinkets from trips and gifts for special occasions, it's just that I know she is the type to far more appreciate a framed photograph, a dish towel (she collects them), a small bottle of her beloved Chanel No. 5. Does this mean she doesn't own silkscreened tees? No, she has ones from her alma mater, various programs she has been a part of, one advertising the yoga studio she attends… but these are worn for yoga class, when gardening, and they are always in pristine condition.
See above regarding alternatives to the man's sized polo for what can replace the silkscreened tee from your daily wardrobe. Pare down your collection, keep the ones in best condition and that hold the most meaning to you and donate the rest. A woman only needs a handful of these for times when she doesn't want to get her higher-end knits soiled or sweaty.
The Buxton Purse. I don't like to call out name brands, but felt this one gave the best description. Have you seen the advertisement on television that advertises this leather purse from Buxton? It is made to hold everything including the kitchen sink in various little compartments and has an adjustable strap so you can wear it across your body.
Buxton is a brand that has been around for years and makes good quality items. I have no doubt that this is a well-crafted handbag. However, these purses… these mobile command centers are not as useful as one thinks, and not very stylish.
The larger your purse is, the more you will stuff into it. The more compartments you have, usually the more you lose things, not the more organized you will be. Carrying a purse across your person is not the most flattering look (usually causes you to walk lopsided and cuts right between your breasts) and should be only used when sightseeing and being on vacation.
Anyway, back to the bag. Many women carry a mobile command unit – a bag with a cell phone, calculator, notepad, wallet for money, wallet for credit cards, change purse, checkbook, cosmetic bag with a full day's look, panty liners, safety pins, a full sewing kit, tissues, snacks, receipts, eight pens, two pencils, a highlighter, a Sharpie, a hairbrush, pain reliever, stain remover, extra pair of glasses, two pairs of sunglasses, hand cream, a bottle of water, a book, a cardigan sweater, mace, three sets of keys and a separate key ring just for savings cards at grocery and specialty stores. Some of you are a Godsend to us, being able to quickly fish out just what a stranger or friend needs at that instant. More women I meet end up spending several minutes fishing through wadded up tissues and sticky cough drops just to find a pen or a ringing cell phone.
A handbag is a worthy investment. One of high quality, durable fabrication and classic style will offer you years and years of use. One that has handles that are comfortable for you (are you a hand-holder, an elbow-crooker or a shoulder-slinger?), a way to quickly retrieve that which is most important (designated spot for keys, cell phone, subway farecard/token) and offers structure so that not everything sinks to the bottom center. Buy a bag that is big enough to hold what you honestly need on a daily basis, but not so big that you can slowly add more to the collection. More than four pockets usually means for women a good two minutes more to have to search for something. This doesn't mean we are disorganized, it's just that we have too much stuff and too many options.
I have written before about a purse survival kit, I recommend reviewing it when replacing or reorganizing your purse. Once you have your current purse pared down or in possession of a new bag that fits your needs and your sense of style… take care of it. Don't sit it on the floor of the public bathroom, use retractable pens so they don't ink up the interior (or exterior), if it's light in color be sure to not seat newspapers or rub denim against it, take it to a cobbler to have it repaired as soon as there is a tear or issue so it doesn't worsen, and clean it out monthly.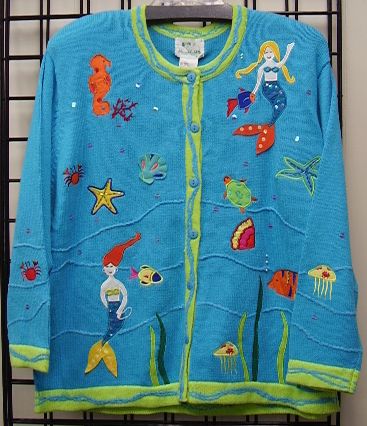 Embellishment Overload. This goes hand-in-hand with the overly matchy-matchy ensembles. Tee shirts covered in appliqué and Bedazzlement, jackets with fringe and patches, holiday-themed sweaters, velvet and sparkle for daytime… these are not the garments of polished or stylish women of any age.
Keep the embellishment for scrapbook pages, the Christmas tree, even attire for your precious pooch. Removing the bling will actually make your clothing look more expensive, chic, and will stay stylish far more seasons. Find luxury in purchasing less but higher quality garments – cashmere sweaters, silk blouses, a handful of thin silver bangle bracelets, dangly earrings with a cocktail dress… these can provide as much shine and texture but in a more elegant manner.
Must Haves for Your Closet: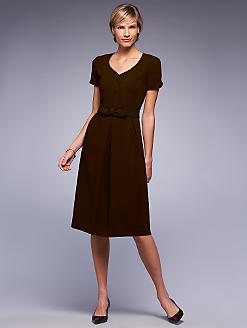 The LBD. Yes, every woman of every age needs a little black dress. Granted, your dress may not be as little as your daughter's, but it still should be simple, hitting around the knee (just above to just below), could be sleeveless, have cap sleeves or ¾ sleeves – whatever you feel most comfortable in. Neckline can vary again with what is flattering and comfortable for you. Fabric would be crepe, silk, or some sort of blend that gives a very subtle shine, is free of texture (damask), embellishment (beading, chiffon sleeves, velvet or satin trim, etc.) and can be comfortable almost every season of the year. If black is too harsh with your coloring, a very very dark indigo, eggplant, gray or espresso can replace it; however this dress should be simple enough that you can wear it to every event in a year and no one would realize it is the same dress. This dress can work for day or for evening if purchased correctly: with leather pumps or silk heels, with a silk shawl or a wool coat. You'll find that this dress seems too severe or too dressy for your lifestyle, but you'll end up wearing it to holiday functions, evening weddings, religious events, and nights out on the town. If it's well made and well fitting, it doesn't matter if you wear the dress 20 times a year – style is in the garment, not the amount of garments.
A Proper Bra. I say this in every post – get yourself fitted, and get yourself fitted again every year from now on. The size bra you wore 20, or even five years ago very well may not be the size you wear now. We lose weight, we gain weight, we exercise, we change jobs, and we all experience gravity. Bras that lift and separate and shape take more years off you than the best facial in town, and they also often end or reduce back pain.
Non-VPL Underwear. Comfortable, breathable, yet invisible under pants? It is possible to have all three in a pair of underwear. Take your time, and venture out of the Big Box or Department store to find a pair. Many brands now advertise styles that are supposed to eliminate Visible Panty Lines (VPL); buy one pair and try them on (or wear your thinnest trousers shopping and try these on over your own panties and under said trousers). If they don't work, don't give up. And if you have found a company that does offer these sorts of undergarments, please mention them in the comments so fellow women can benefit from your find!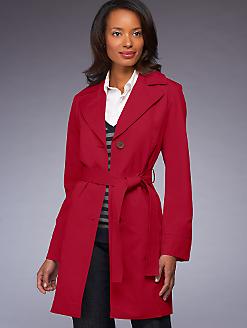 Proper Outerwear. One thing I love about my job is that I now use public transportation and see all sorts of people in all walks of life heading to work or out on errands. One thing I often see are women of a certain age who do not have proper outerwear. When it rains, they are wearing a yellow poncho or getting soaked under an umbrella. Come winter, they are wearing what looks to be their husband's barn coat, or a puffy full-length parka that looks as though it has seen better days.
A wool coat that comes anywhere between mid-thigh and mid-calf will work with skirts as well as trousers for winter months. If you live in an especially cold climate, invest in a wool coat that has a Thinsulate or other extra lining. For rain and cool fall and spring days, a classic trench or Mac will work (a detachable lining may be a plus if you live in an especially cold climate). Both coats should be simple in style, free of adornments, buttons the same color as the coat, no chest pockets, and preferably no self belt (belts are only flattering on slimmer figures – tying a belt behind you usually is uncomfortable when sitting and can be a pain. If you don't look good with a nipped/belted waist in a dress, pass on it for a coat). Depending on your personal sense of style, you can go with a classic black, brown or taupe… or switch it up with a Robin's Egg blue, fire engine red, Kelly green or another color that makes cold and dreary days a bit more cheery. These two styles of coats rarely go out of fashion and can provide you years of wear.
The City Boot. The city boot is a short boot that hits just above your ankle bone. It usually sips up, but occasionally has an elastic gusset so it can be slipped on and off. The city boot is sleek, elegant, classic, and comfortable to, ahem… boot. It works with trousers and jeans from September to May, and can usually replace a third of the shoes you already have in your closet.
Invest in a boot from a company known for comfort and support, and this will be a great travel shoe too. Consider additional insoles for added support and cushioning, and keep them regularly polished. A low heel, a slightly squared toebox and no embellishments (fancy stitching, variety of fabrics, etc.) will make these boots a staple in your wardrobe for years to come.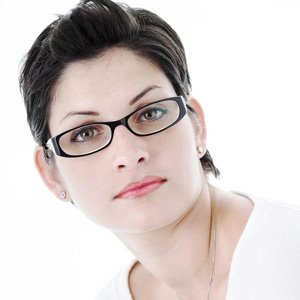 Flattering Glasses. Do you wear glasses? When is the last time you purchased a new pair? If it has been over five years, get thee to a glasses shop pronto! These days, most insurance companies cover a portion of glasses – if not, there are so many styles out there at reasonable prices.
Other than hair (see below), the other accessory that can age and even disfigure a woman's face quick are unflattering glasses. With the wrong glasses you can look older, heavier, have larger bags under your eyes, broader of a nose, wider of a face. Very small metal-rimmed glasses were quite the look several years ago but have gone by the wayside for people have realized they only looked flattering on the glasses models – the rest of us put them on and looked like Ben Franklin. Large plastic frames are best kept to hipsters and '80s-themed parties.
That being said, there are so many styles and materials for glasses these days, you are sure to find a pair that fits your budget, your face, and your personality. Take a friend or family member with you who has taste you respect. If you also own contacts, it's a good idea to wear them on this visit so you can properly see your reflection and how you look in the sample glasses. Don't be afraid to ask the salesperson if they can order a different size or color of frame, or if they have additional similar styles in back or elsewhere in the store. Most glasses boutiques are overwhelming – employees know the store far better and can search around for styles that you may have missed. Also don't stick to just the women's section – my most recent pair of glasses are actually men's but they look far better on my face than any style I could find in the women's category!
A Hair Plan. Have you been dying but now want to go to gray? Is your hair starting to go salt and pepper? Do you want it to continue, or do you want a way to gently hide it? This is not an at-home project. As hair goes gray, the texture changes. You may find your brown hair is straight, while the gray hairs are curly; blonde hair is fine while the white hairs are coarse. This greatly affects how haircolor, styling products and even haircuts work on you.
If you don't have a stylist you trust, this is a good time to audition one. Remember – you are the one holding the purse strings. Ask around your community – women who have hair you admire, ask them for the name of their stylist. Read reviews in neighborhood magazines and papers – they often give annual awards to salons and other personal care businesses. Call them up and tell them your mane desires and ask them if you could have a consultation with a stylist best suited for the job. These consultations should be free. Come in wearing your favorite outfit, and style your hair as usual. Be honest with your desires – do you want a wash and wear look? Let the stylist know so you don't get stuck straightening and moussing for 45 minutes every morning. Tell the stylist your regular beauty routine, your lifestyle, and your goals for your look. Your hair is the accessory you wear every single day – it should be given the utmost care and attention, and a great stylist will respect your desires and offer great suggestions to achieve them.
Please note that all photographs are taken from current online boutique or department store collections; do not think that just because they are selling it in stores right now that the style is current or stylish. Many companies sell that which will make money, not that which follows the trends. Read magazines (Bazaar and InStyle offer current trends changed to flatter a woman over 50, magazines like O and More regularly show models who are over 50, and "real life" looks can be seen far better in a parenting or lifestyle magazine than through a subscription to Vogue), watch television (sitcoms are a great place to see comfortable and easy-care fashion on women), and observe the women around you. If you see a woman with a similar figure in a garment you love, tell her and ask her where she purchased it.

You may also wish to visit:Age is But a Number
The Staples For Every Woman's Wardrobe
How Does One Get the Polished Look?
Crimes of Fashion
Dress Your Age, Not Your Shoe Size