This article may contain affiliate links; if you click on a shopping link and make a purchase I may receive a commission. As an Amazon Associate, I earn from qualifying purchases.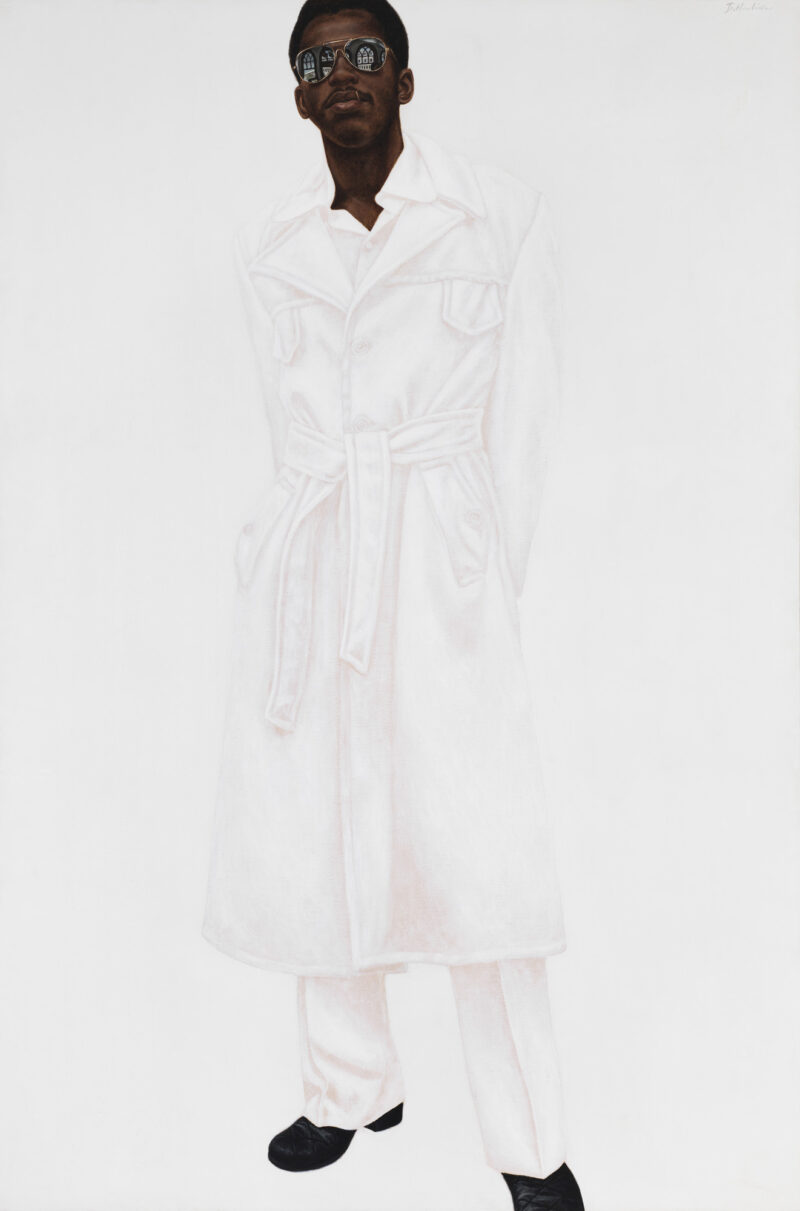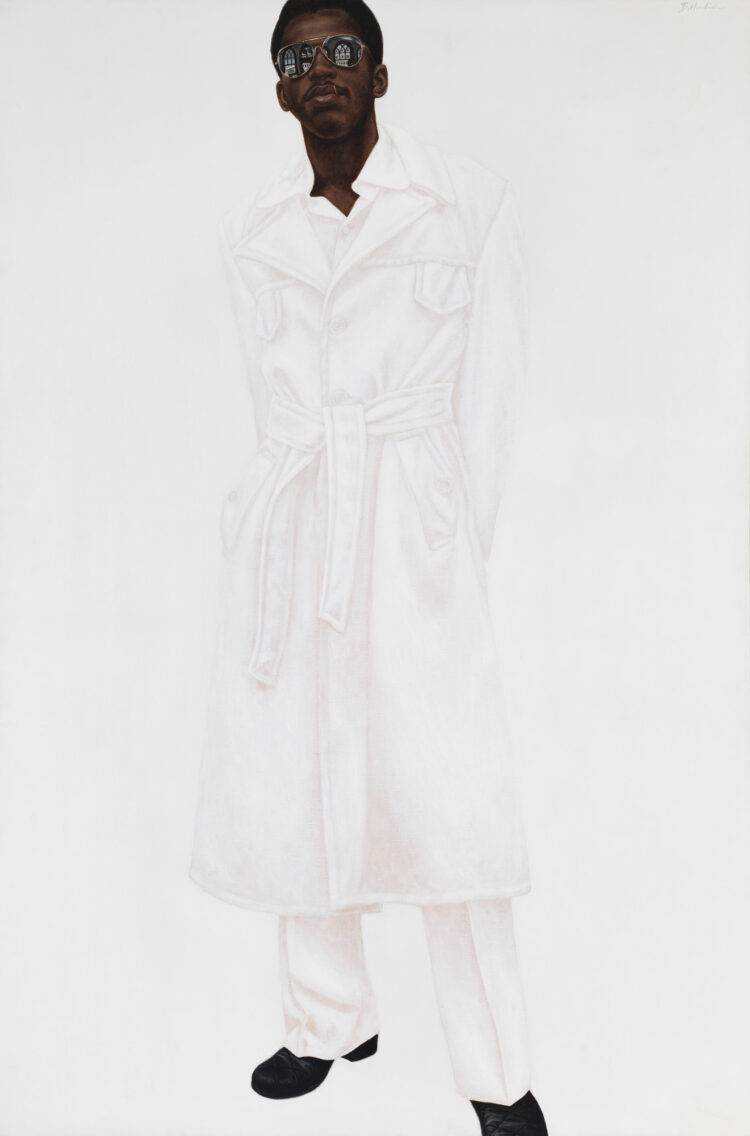 Weekend Reads
I was interviewed by InStyle magazine about my thoughts on skorts and my favorite. As an FYI, I wrote this piece about the best skorts for grown women which is how they found me. (InStyle)
Guggenheim Painter Accused of Ripping Off Black Artist Admits She Made a 'Mistake'. (Rolling Stone)
New emojis are coming. (Mashable)
Janeane Garofalo never sold out. What a relief. (New York Times)
Why Democrats want Nevada to vote first in 2024. (Axios)
Actor John Turturro recounts the legacy of his grandmother's botched abortion. (Washington Post)
Can H&M ever be sustainable? CEO Helena Helmersson says yes, but it's still far off. (Vogue Business)
One woman dominated the awards at a Virginia county fair. Then the internet went wild. (NPR)
The Oakland Public Library is documenting what people leave in returned books. (Oakland Public Library)
Looking for a plus size dress for all those summer weddings that doesn't break the bank? I'm impressed by this dress by FlyCurvy that comes in four colors, sizes 10-28, and is less than $50. It's weird when I bookmarked it on Monday, the site looked different, it had photos of the dress in different colors and different models, and had dozens of customer reviews, most five star and some with photos. I hope they're in the middle of an update and the extra photos and the reviews return!
Nantucket is courting the "Coastal Granddaughter" generation — and it's working. (Buzzfeed)
Selma Blair Is helping redefine makeup design as Creative Director of Guide Beauty. (Vogue)
Their Laurel, Maryland apartments were deteriorating. Then the rent went up. (Washington Post)
DC's Swann Street is believed to be named after Thomas Swann, a former Maryland governor and slave owner. Now, a group of residents want the street re-dedicated for William Dorsey Swann, a Washingtonian and the first known drag queen. (DCist)
Gap Inc. CEO Sonia Syngal steps down. (Retail Dive)
If like me you prefer an underwire for support but you wish your favorite full-bust bra could be as comfy as a bralette, check out this one from Chantelle. I got one of the sale colors during a Bare Necessities promo event and I am obsessed. Not as lifting and shaping as my favorite everyday bra, but comfortable enough I'd choose it for a long car ride or even a nap!
A group of entertainment entrepreneurs thinks the blockchain may be the route to finding the next 'Godfather'. (Washington Post)
Tacky is back! (Vox)
All the tea on Lea Michele replacing Beanie Feldstein in 'Funny Girl'. (The Daily Beast)
Prince taught me my dirty mind was just fine. (The TueNight Social)
Those who call it a myth ignore the facts: The US has at least 180 facilities to reprocess billions of pounds of plastics every year, and customer demand is growing. (Bloomberg)
For a woman in a wheelchair, abortion access was one more challenge. (New York Times)
I got laid off at 51. It took me 6 years to find a new job — here's what it was like. (HuffPost)
Why Old Bay is suddenly on everything. (Washingtonian)
I don't usually share Twitter posts or threads in Weekend Reads, but this one kindly and clearly discussing how to improve your protest sign messaging is really important. To truly be effective, we need to be current and inclusive. (REPRO Riding Virginia on Twitter)
I loved this article which I read in our print subscription: Inside a superfan's secret friendship with Eddie Van Halen. (Rolling Stone which doesn't even give online access to print subscribers so if you ran out try another browser or incognito mode to read)
While my family and I love Bioderma's Atoderm Cleansing Oil (not greasy, lathers, hydrating, super gentle, and very subtle scent), I like to occasionally have a fragranced body wash. Scrolling on Amazon at body washes I saw Bliss Lemon & Sage Soapy Suds and dang it took me back. I remember being in my childhood bedroom the summer after what was supposed to be my last year of college. I had two jobs and moved back home, taking night classes to try to finish up my degree and had extra income.
I bought jersey sheets (because Oprah said they were the greatest thing in the world and this was before her mile-long annual "Favorite Things" lists) from the Company Store catalog and a bunch of products from the Bliss Spa catalog, including their Lemon & Sage collection. I felt so sophisticated and grown-up, upgrading from whatever I found at the drug store and the occasional Bath & Body Works splurge. I decided to order a bottle of the Bliss body wash (linking to Ulta not Amazon for reasons below).
The bottle came, I put it in my shower, and pumped it a few times to get it working and onto my skin towel (love these things) came… lotion! The company sent me lotion! I was so annoyed. And the idea of having to return a bottle of lotion that had already been opened sounded messy and even more annoying. But then I looked online and saw on the Bliss site that the 32 oz. of body wash is $16-$18, but the 32 oz. of lotion I got is $60 so I kept it.
Karen, a friend and member of the Wardrobe Oxygen community shared in the Facebook group that she uses any lotion as an in-shower moisturizer (referencing this post where I discussed the Jergens in-shower lotion) so I tried it with the Bliss Lemon & Sage lotion. (again, an Ulta link) LOVE! I love the smell, I love the feel, I love how it's not thick and gloopy yet hydrating and doesn't get weird in the humidity. Vegan, clean, and cruelty-free too. And the smell takes me back to 1997 in a good way.
And a little LOL that I found fitting for Weekend Reads: New study finds leaving tab open for two weeks is same as reading article. (The Hard Times)
See/Hear/Read
I read three books on my break; two that were highly recommended and I found meh, and one I knew nothing about but my husband bought me based on hearing about it on a podcast. Knowing nothing about the author nor reading any reviews, I dug in and am really glad I read it. So much, I have it on my coffee table and open random pages from time to time to refresh my memory. The book is From Strength to Strength by Arthur C. Brooks.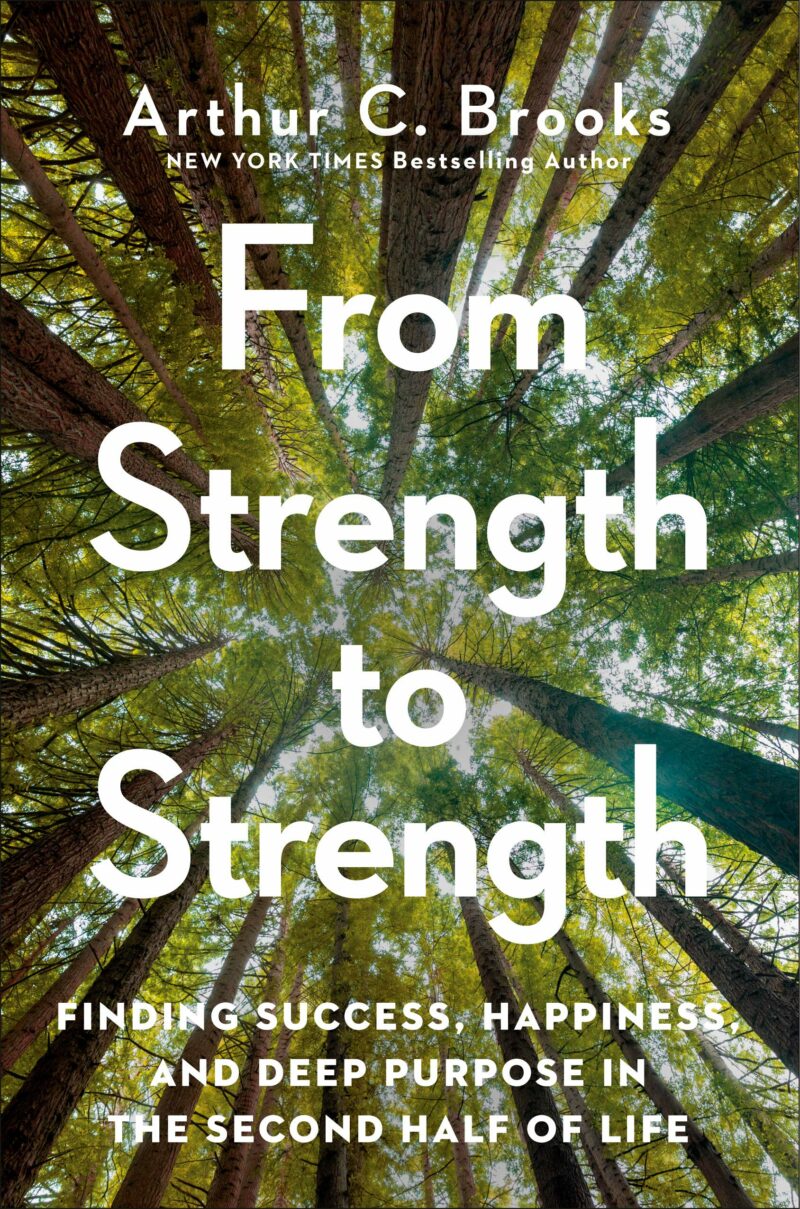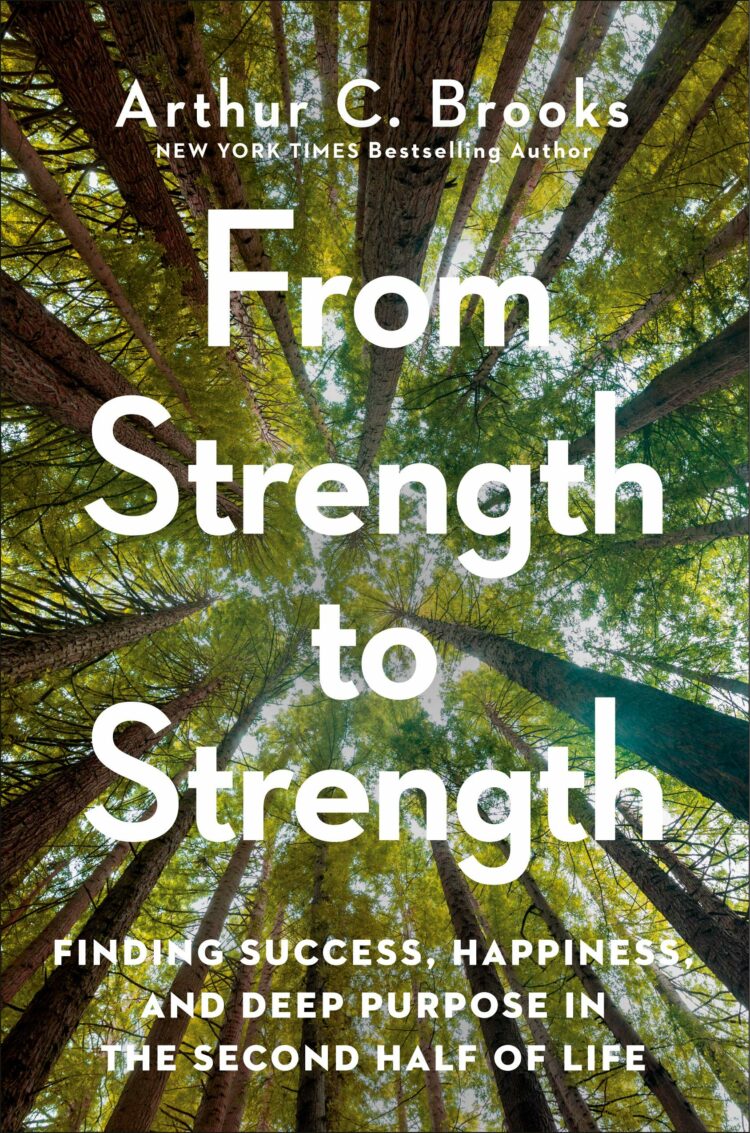 Brooks is a white conservative Christian cis-male who has had a pretty easy life. It was clear to figure this out without having to read another person's review of this book. In fact, as someone who also worked for a DC-based think tank at the same time as Brooks, I believed I knew which think tank he worked at without having to visit Google.
From Strength to Strength will not solve a single problem, but it will get you thinking if like me, you're around the middle of your life and you feel like things aren't as hunky dory as they were a few years ago. Your job may no longer feel like a good fit, you're doing twice as much work for half the results you used to get.
This book is for strivers in midlife. Brooks goes into the difference between fluid intelligence and crystalized intelligence and that really resonated with me. He also discussed a career ladder being more like a spiral staircase, which I also vibed with. These discussions were so powerful I wasn't as disappointed with the second half of the book which didn't provide any actionable content. No exercises, no quizzes, no suggestions on how to put these ideas into practice in one's own life.
I didn't really need it, I just needed to know what I was feeling wasn't unusual and there is a way to move forward and grow and be even better in the second half of life and it's not what I imagined second half of life success to be.
When I was in my 20's I felt a badass older person was still rocking hard, doing all the things I at my age felt were fun and exciting and rewarding. When I was in my 30's I felt a badass older person had set themselves up so well financially they could retire early (or at least partially) and live life on their terms. Now in my 40's I realize it's not about money or stamps in my passport and definitely not about how cool my life looks like on social media but personal individual unique fulfillment. And as someone who has always been a hard worker, a striver, it's finding a way to achieve fulfillment in the second half of life in my personal life but also in a continuing professional life.
From Strength to Strength helped me clarify what I was feeling and motivated me to take those feelings and act on them. If you are in a similar situation, this book may also prove beneficial to hop on your "second curve". And it's a reminder to sometimes ignore Goodreads and Amazon reviews and just buy the book because of what is on the jacket (or read the book a loved one thought was a good choice for you).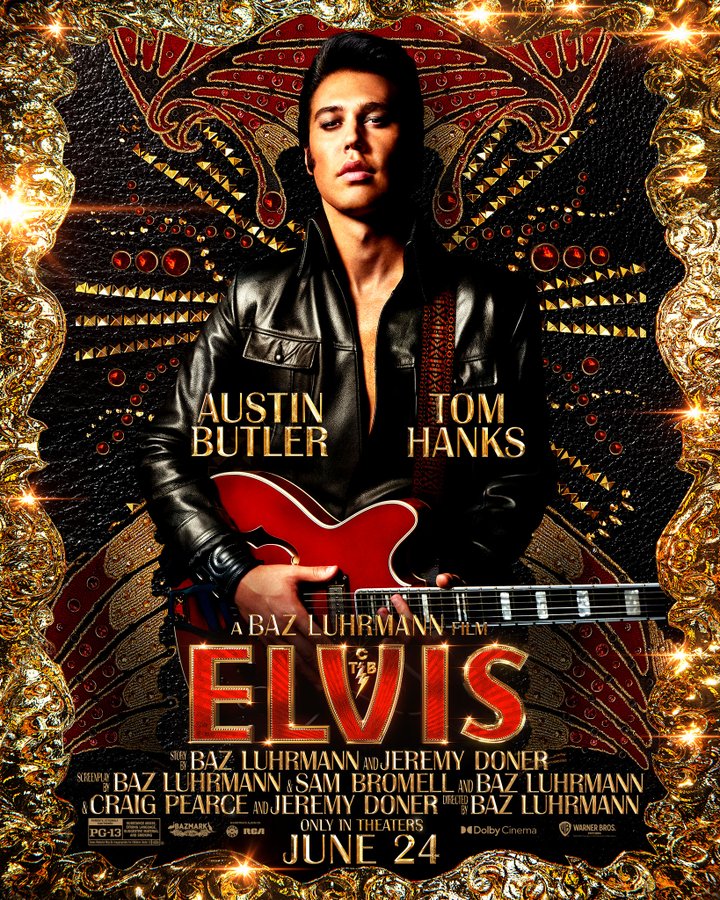 My mom has been a big fan of Elvis since he came on the scene. I love the glossy colorful world that Baz Luhrmann creates in his films (Moulin Rouge, 2013's The Great Gatsby) so when Luhrmann's film Elvis came to our local theater, my mom, sister, and I got tickets.
This is another time when it's good to not read the reviews. I was on my internet break and couldn't Google the opinions of others to cloud my happiness after seeing the film. In fact, I liked it so much that when my daughter came back from her Girl Scout trip, I took her to see it so I could see it again. As for my mom who grew up with Elvis, she also thought this movie was fantastic.
I am not going to share more details here because in this time and age, everyone has opinions and virtual soapboxes from which to shout them. But if you've been intrigued, I recommend seeing Elvis. We are lucky to have a small independent theater in our neighborhood and both times I attended there were fewer than 50 people (the first time fewer than 20) in the entire theater and most individuals were masked.
For Your Entertainment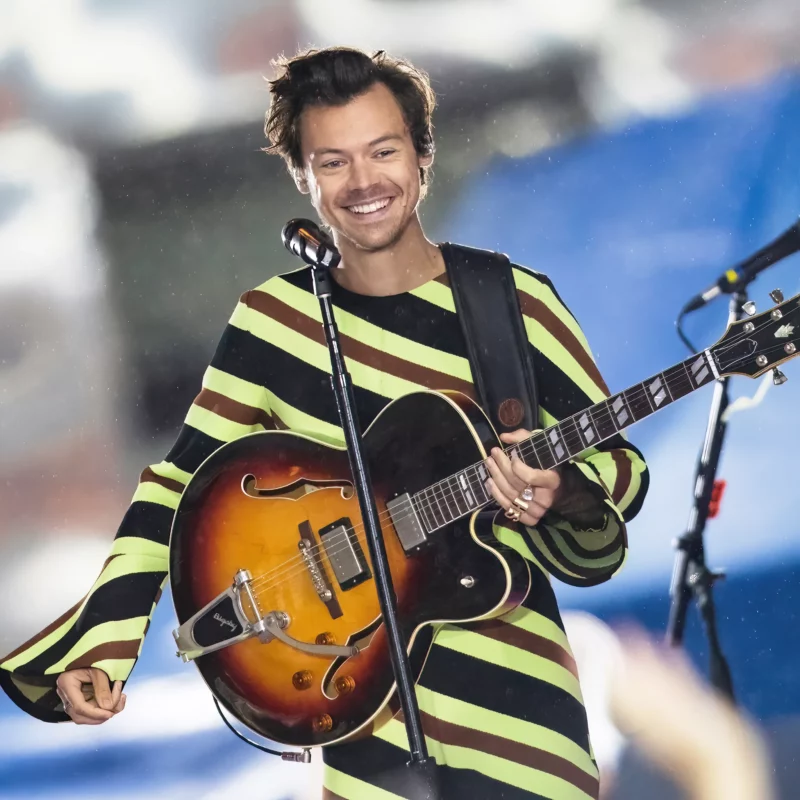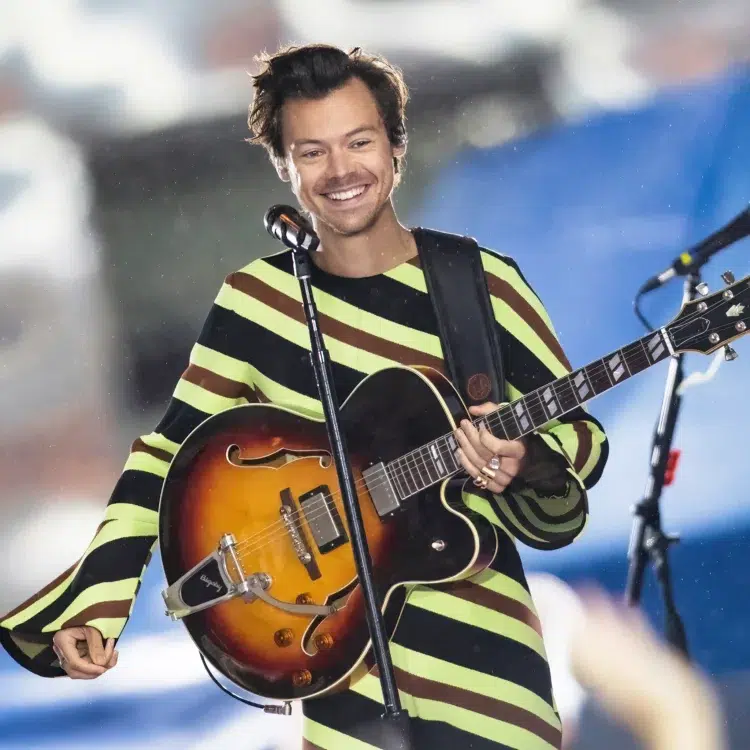 If there is a new Harry Styles video, you can be sure I'll be sharing it in Weekend Reads. If you are not familiar with or not a major fan of Styles, I find his latest album, Harry's House to be really enjoyable from start to finish. There are few albums these days you want to run through, priority is on the single, the viral hit. But Harry's House? It makes me want to purchase the vinyl and I have on more than one occasion listened to it straight through. Great for road trips, cleaning your closet, and dinner parties!