This article may contain affiliate links; if you click on a shopping link and make a purchase I may receive a commission. As an Amazon Associate, I earn from qualifying purchases.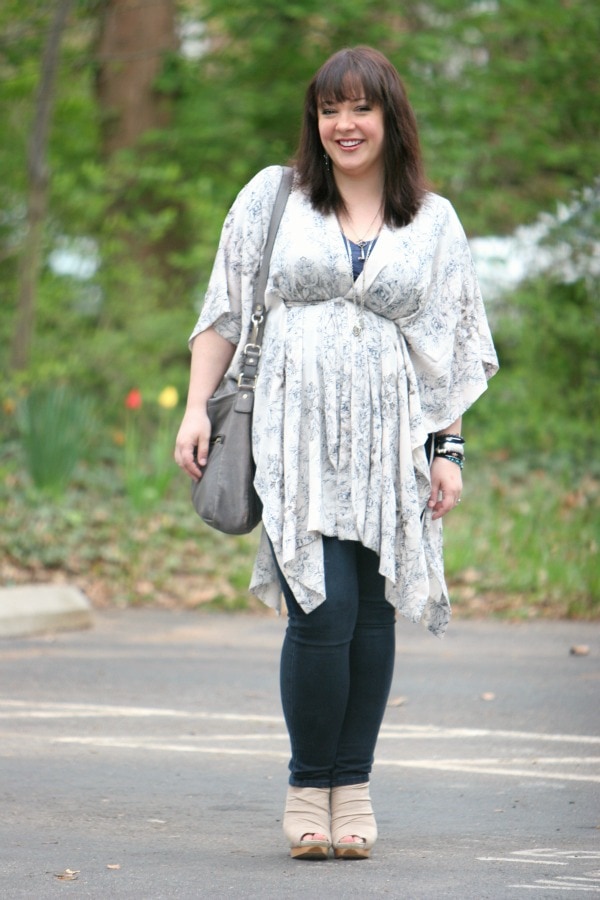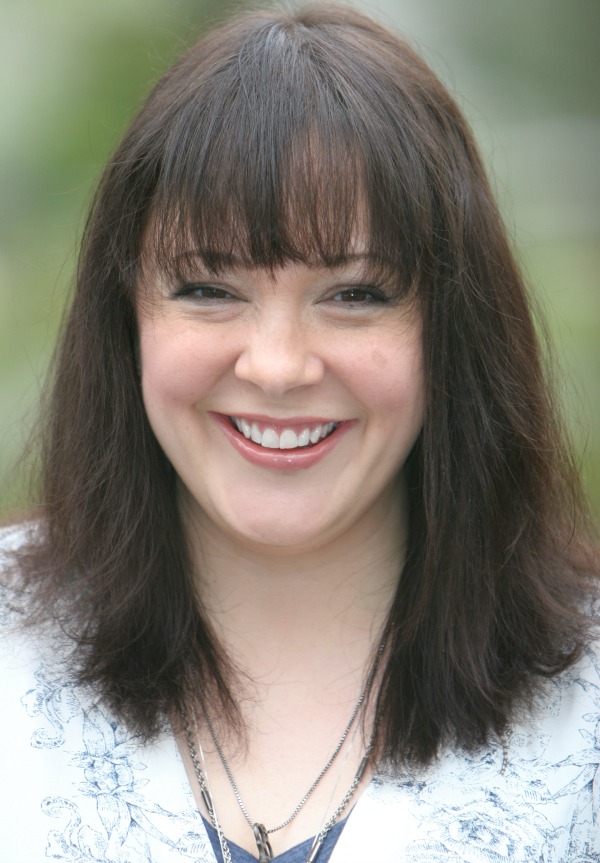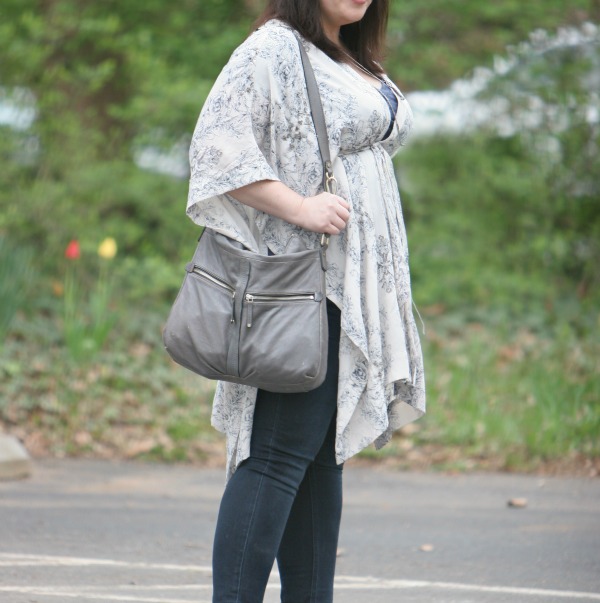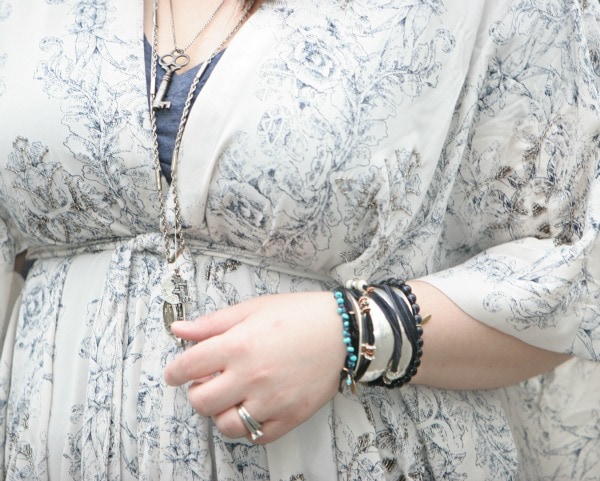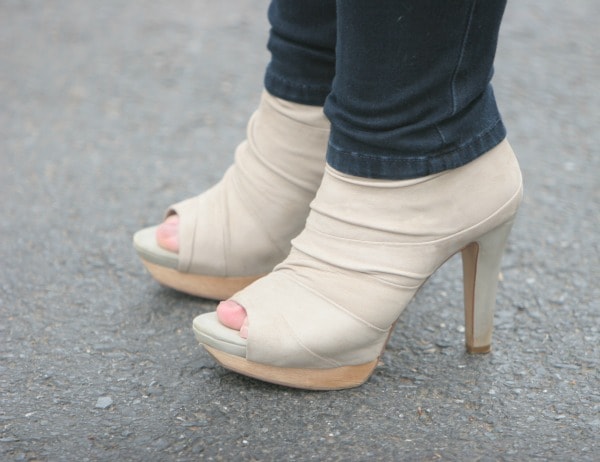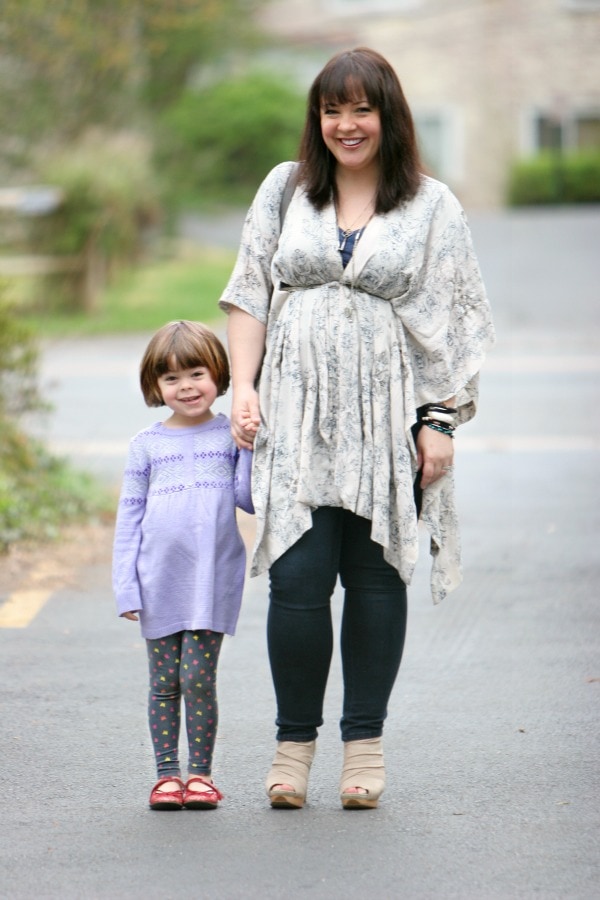 Part of me thought about having the blog silent today out of respect for the tragedy that happened at the Boston Marathon yesterday. But then this morning as I was getting overwhelmed by more news on Twitter, I went to my Feedly app to distract myself with lovely blogs by talented writers and stylish women and men. And I realized, we all have different ways to cope with a situation, and sometimes we just need a distraction. Maybe it's a reality TV show on Bravo, possibly a pedicure and latte, or maybe it's visiting blogs on a lunch hour and distancing yourself from the news for just a little bit.
When I bought this tunic/jacket/thingie I felt very Stevie Nicks in it, but when I saw pictures of when I wore it this past weekend, I felt a bit more old school Carney Wilson. However, it's so darn fun to wear, Karl told me I look sexy in it, and it's free and breezy and flowing and dramatic when I move. This top is actually one big rectangle with a slit down the middle and four holes to thread the belt. It's really getting my sewing juices flowing, thinking I could make something similar. I'm also thinking I may try this with a leather belt for a different look. The belt holes are a bit high so the belt can ride up to right below my bust (as you see in these pictures), so by making it myself I can have the belt at my natural waist for less riding. However I don't have the skill to recreate the cool beading!
Oh these shoes… when I got on my ankle bootie kick, I set up an eBay alert to let me know when Miss Sixty Jaiden boots in my size were up for bid. I broke the heel on my first pair, found my second pair on Gilt (thank you Fi for the head's up!), but they got beat up pretty quickly with winter wear. I found my third pair for a song on eBay and set up an alert to let me know if another pair in my size went up for bid. Day after I set up the alert, these came up for an insanely low price, brand new. I thought they would be great for spring. Nope, they looked atrocious, like horse's hooves or bandaged feed. So they sat in a box waiting for me to get around to putting them back on eBay. This weekend I decided to try them with this outfit since black shoes looked too severe… and I kind of liked it. And they're just as comfortable as the black ones (though a slightly different heel and shape). So comfortable, when I went to my cousin's this weekend, I ended up taking a pretty long walk in them and didn't have unhappy feet. Talk about shopping your closet!
And the key necklace?  I don't know why I didn't think about it before, but it's the key to the cedar chest in our bedroom.  This weekend I thought… hey that would make a pretty badass necklace and I'd always know where to find it!
I remember when I was little, we went to a yard sale and I found this hot pink and white acrylic ribbed turtleneck sweater and I felt in love HARD. If I recall correctly, my mom tried to dissuade me from getting it but I felt I needed it in my life and I can remember wearing it a lot. In my child brain, I felt it was so beautiful and cool, but likely it was itchy and stained or ill-fitting. My friend Jazz gave me a box of her daughter's clothing that she outgrew and in that box I found this sweater and just by looking at it I bet it was to her daughter what that pink and white sweater was to me. A couple of the crystal buttons are missing and it's more worn looking than anything else in the box, obviously loved. I just opened the box last week, realizing Emerson is finally the size for the clothes, and didn't put out this sweater since it's getting warmer. Yesterday during her supposed nap, Emerson rooted through her closet and found this sweater and put it in her drawer because she found it, "magical." And though it will likely be warm today, she wanted to wear it, and I have a feeling it will be worn quite a lot in the coming months, even during blistering hot days. And like my mom, I won't have much control over the situation, and like my mom I will realize it doesn't really matter what she wears as long as she is happy.
Follow Me | Twitter | Facebook | Instagram