This article may contain affiliate links; if you click on a shopping link and make a purchase I may receive a commission. As an Amazon Associate, I earn from qualifying purchases.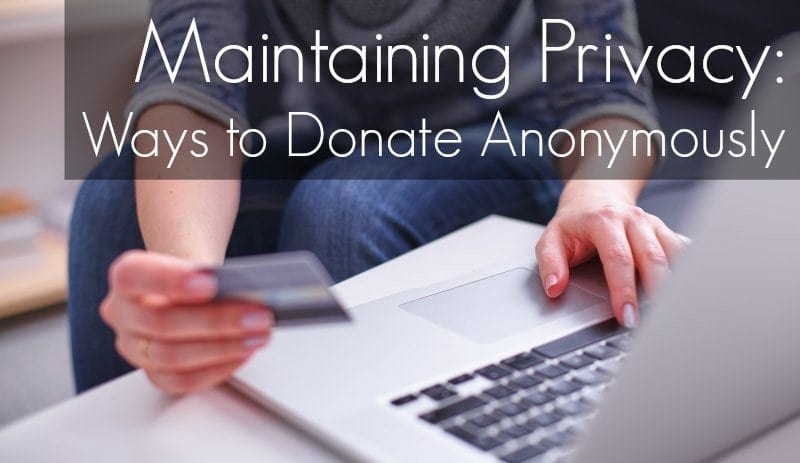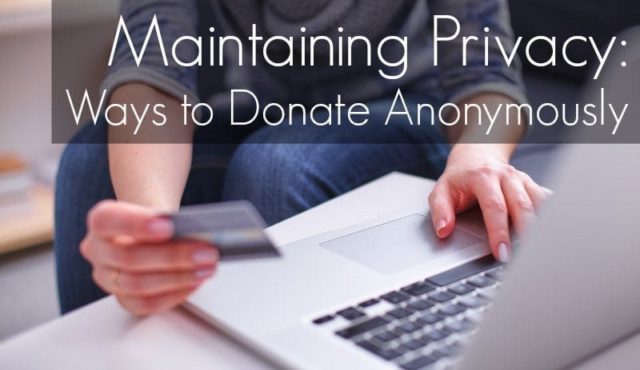 "I am intensely private and don't want organizations to capture any information about me. I currently give locally in ways I feel safe and confident my money/gifts will be used appropriately. Due to recent events I am interested in giving to organizations that empower women. It seems, however, that there is some controversy surrounding practices by the National Organization for Women. My friend donated to Emily's List and was soon inundated by requests from women politicians around the country. Do you have an idea about a good women's organization? Do you think sending a cashier's check is a viable approach to stay private?"
Thank you for looking for ways to empower your fellow woman! No matter who you voted for in this election, most likely if you're reading this blog you are a woman. And even if you may feel secure at this time, not all women in this country have the support, the resources, and the protection they need.  And those resources will likely be even more diminished in the coming years.  Whether it's to prevent solicitors, to maintain your identity, or even to keep your contributions hidden from your family or community, you have the right to maintain your privacy when supporting organizations.
Ways to Donate Anonymously
Consult Charity Navigator
Charity Navigator rates charities based on financial performance, accountability and transparency, but also whether they have a donor privacy policy.
For example, I looked up RAINN (Rape, Abuse & Incest National Network – the nation's largest anti-sexual violence organization) and they receive a 90/100 for financial and 81/100 for transparency. Scrolling down on the page, I see they have a check which means they do have a donor privacy policy. A check means this charity has a written donor privacy policy published on its website, which states unambiguously that (1) it will not share or sell a donor's personal information with anyone else, nor send donor mailings on behalf of other organizations or (2) it will only share or sell personal information once the donor has given the charity specific permission to do so. Charity Navigator will also inform you if a charity has an opt-out or flat out doesn't have a privacy policy.
Donate Through Network for Good
Network for Good is a charity that is a clearinghouse for other charities. You can donate anonymously to any charity associated with Network for Good and receive a receipt for taxes that only says you donated to Network for Good. Use their search tool to find charities by keyword, state, or area of interest. You can create an account to track your charities but won't receive emails and calls from them after donating.
Sign Up for a Business PayPal Account
You don't need to prove you have a business for a free business PayPal account. In fact, one of the options when setting up a business PayPal account is to say you are an individual. While you do have to provide legitimate information to PayPal such as your name and social security number, when you donate to organizations that accept PayPal, the donation will come in the name of the business not you personally.
I recommend making a business name that is not easy to associate with you and create an email address associated with it that coordinates and also doesn't tie back to you. I have multiple Gmail email addresses for situations like this, you can choose to log out and log back in with the new account or set it up to forward to your primary account. This also helps you know which organizations may be selling your information as you will see the spam come to that new address.
Create a Donor Advised Fund
When I received your email I immediately went to a few different Facebook groups that were built just before and after the election to galvanize people. I asked them your question and one member told me about Donor Advised Funds (DAFs). With a DAF, a donating individual or organization opens an account in the fund and deposits cash, securities, or other financial instruments. They surrender ownership of anything they put in the fund, but retain advisory privileges over how their account is invested, and how it distributes money to charities. Usually a DAF requires a minimum of $5,000 but some can be opened with as little as $50 to start. If you google Donor Assisted Fund you will find several reputable financial organizations who offer these. However, if you don't have a large sum of money or wish to keep your donating anonymous from everyone including your spouse and your accountant, this isn't the best choice.
Donate by Money Order
Able to be purchased at the post office, Wal-Mart or the local convenience mart, a money order is a way to anonymously give money to another for a nominal fee.  Money orders are usually more expensive at banks and the post office than retail establishments, but in general they don't cost more than $5.00.
Contact the Charity Directly
Whether it's visiting their local office or giving them a call, often when you get in contact with a real person, they will understand your concern, appreciate your wanting to help, and find a solution that will maintain your privacy while donating. They can let you know where to drop off or mail a money order or cash, or make a note in your profile to have you removed from any lists. These organizations need your support more than ever, and likely will work with you to make you feel secure when donating.
Tips for Reducing Spam When Donating
My office has a main number and you need to dial a certain extension to reach an individual.  There is no receptionist who picks up.  I give that main number when I am obligated to provide a phone number.  In all my years, only one charity has actually done the legwork, found out my extension and called my desk.  If you don't have this option, there's nothing wrong with providing a number that is wrong but you know won't cause harassment on a stranger.  The number for the time, the weather, the now-disconnected Feminist Phone Intervention number may not offer a Bell Hooks quote but still provides a busy signal.
For mail, I use my business PO Box, which I check almost never and has a handy recycling bin right next to it.  Before I had my PO Box, I sometimes gave what I could confirm was a false address (non-existent house number on known street).
Which Charity Deserves Your Donation?

I have charities I support, some which have put me on multiple email lists, some which haven't.  I'm pretty vocal about my beliefs and political leanings, have an immediate family that has the same beliefs, and work for a company that respects my right to believe what I wish.  Add that to having this public blog and I'm in a very different situation from many of you.  Since not all of you have similar situations, and you may have different issues more important to you, I'd rather have you readers suggest organizations in the comments.  Feel free to share below the organizations who have your support and how they handle privacy. Also let us know if you have any other tips for maintaining privacy.
If you wish to be anonymous when commenting on this or any other post on the blog, when you click the "Name" field below your comment field, other fields will pop up to sign in with Disqus.  However, below that you will see a button, "I'd rather post as a guest."  Click that and you can put in a random/fake name and email address (a@a.com works).
I welcome respectful, caring discussion on this blog but will delete those who are aggressive, antagonistic, or not contributing to the conversation.  If you choose to go the anonymous route and are antagonistic, I may ban your IP.  My goal is to keep Wardrobe Oxygen a safe place for all.