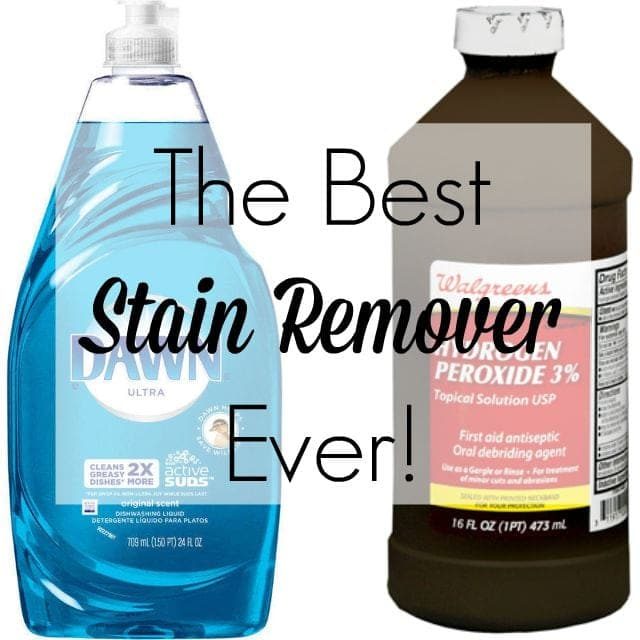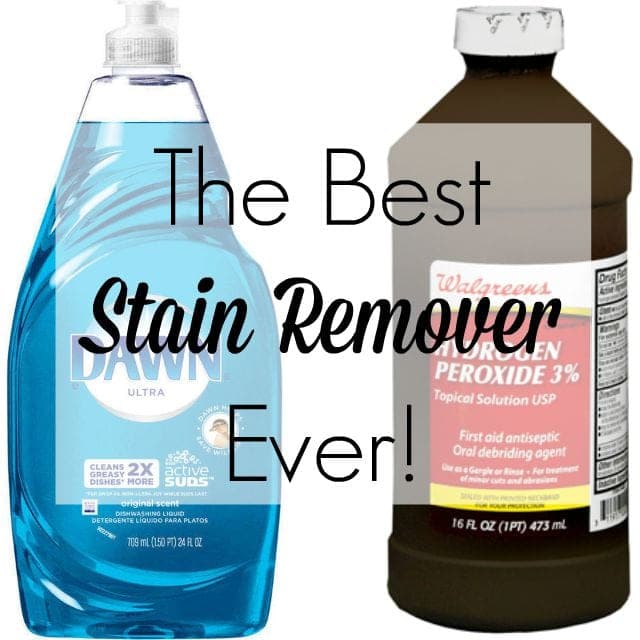 THE BEST STAIN REMOVAL FOR ALL YOUR CLOTHING
One tablespoon of classic Dawn liquid – the blue stuff
One cup of hydrogen peroxide
Dab onto stain with a clean cloth or sponge.
This can remove red wine, blood, yellowed stains from sweat and deodorant, grass, even stains that have been laundered and are old.
On Thanksgiving we tried this with an old off-white muslin tablecloth with a blue, tan and berry colored pattern. A glass of Zinfandel spilled over a large portion of the fabric. After trying all the classic remedies (like cancel red wine with white wine) and having little success, I went onto Google and found a few recipes.
The recipe for this best stain removal got the most traffic and comments online, and was the only one that worked. And boy did it work: without even rinsing the red was COMPLETELY gone, the print was not affected; it didn't bleach the off-white color. It was as though the wine was never spilled.
I have since used it on heavier duty fabrics with an old clean toothbrush, and have poured it directly onto stains to pretreat before washing. I have used this combination on synthetics, natural fibers, and even dry clean only fabrics like silk! The best, cheapest, and most effective stain remover I have ever used!