This article may contain affiliate links; if you click on a shopping link and make a purchase I may receive a commission. As an Amazon Associate, I earn from qualifying purchases.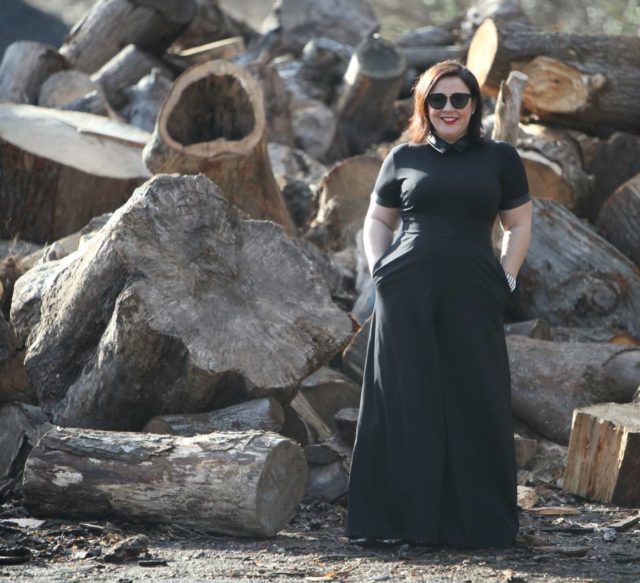 jumpsuit | sunglasses | earrings | bracelet | lipstick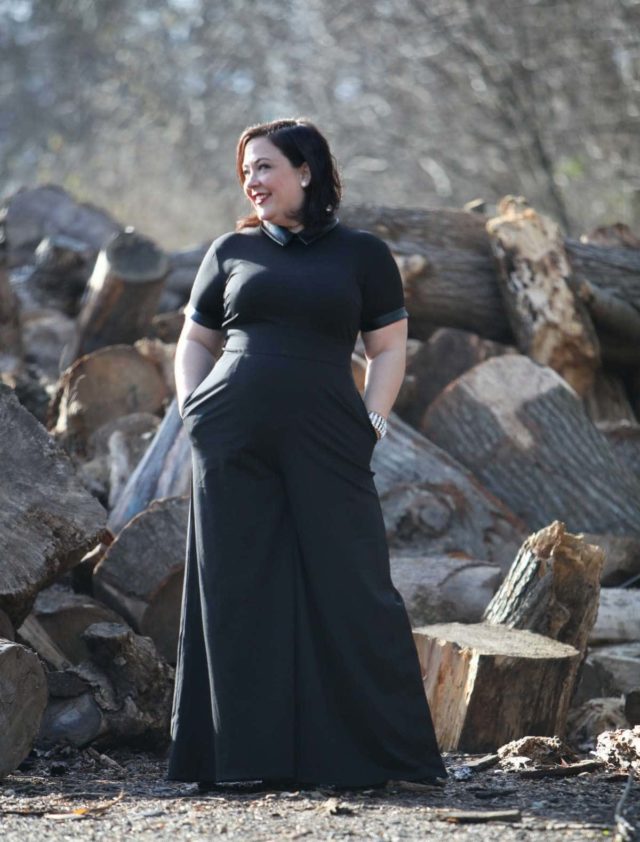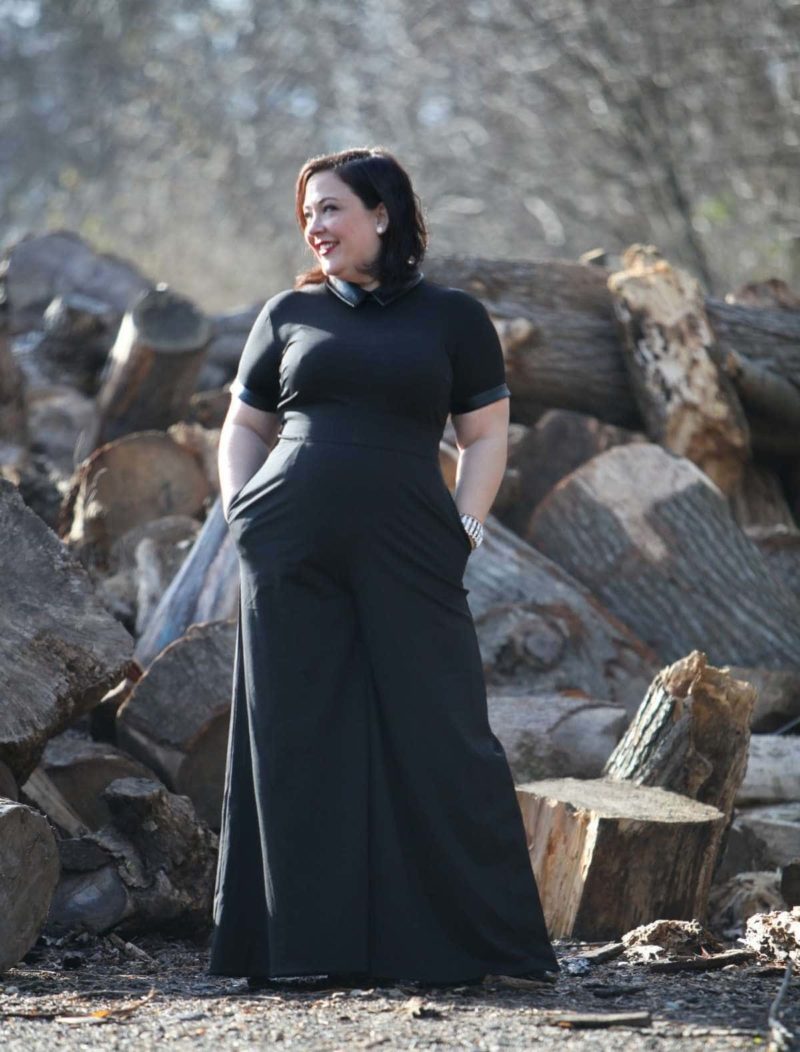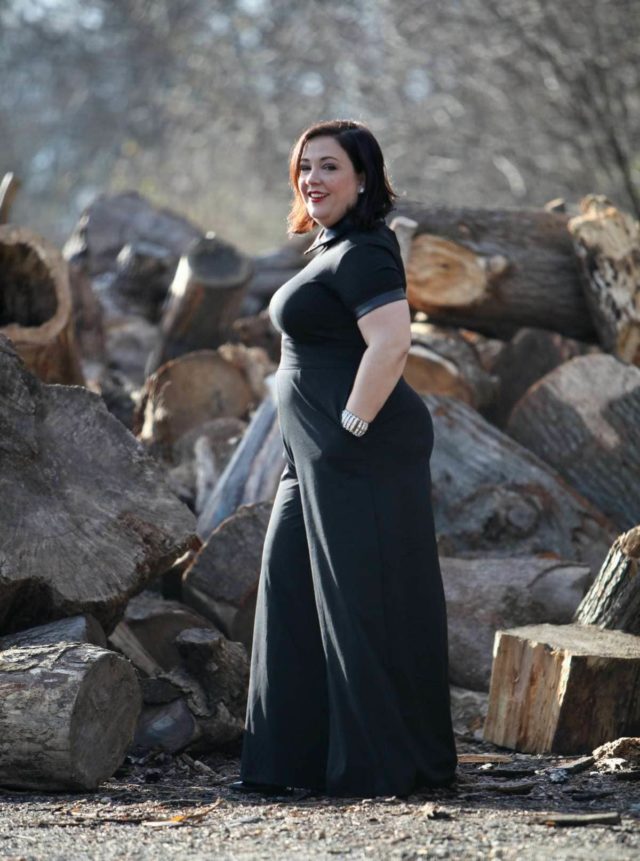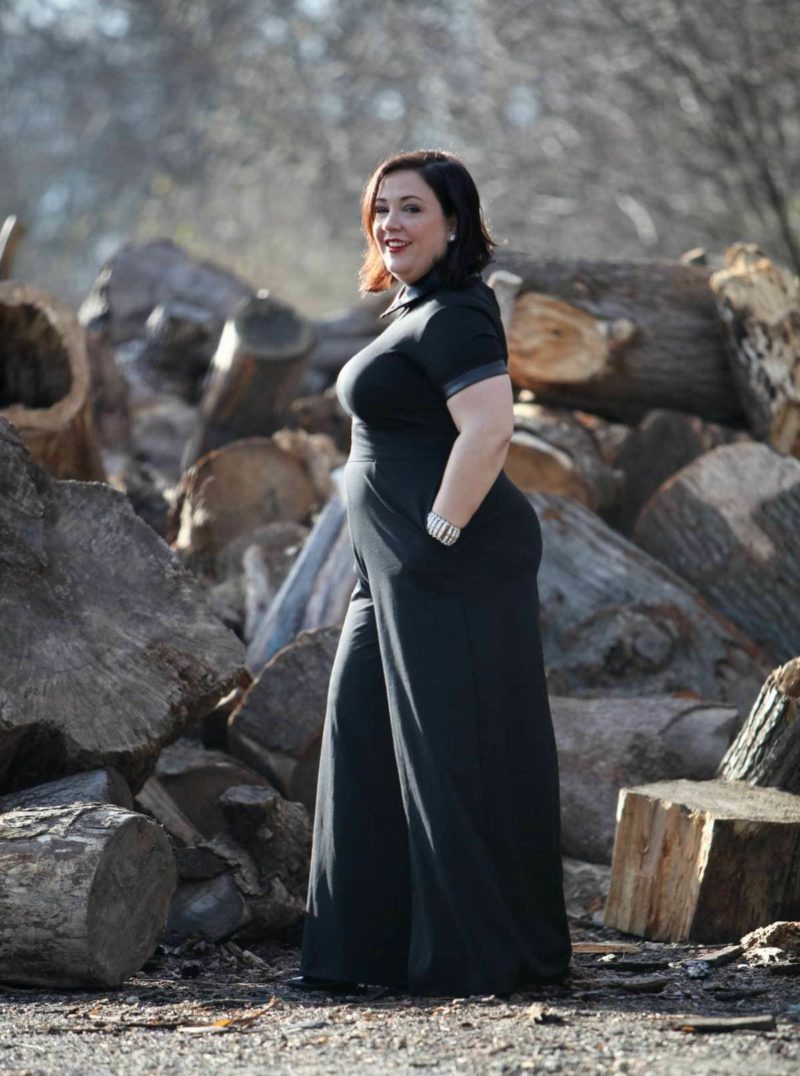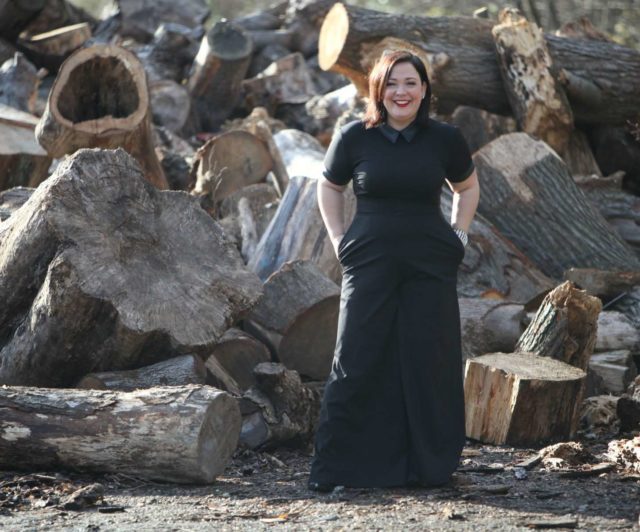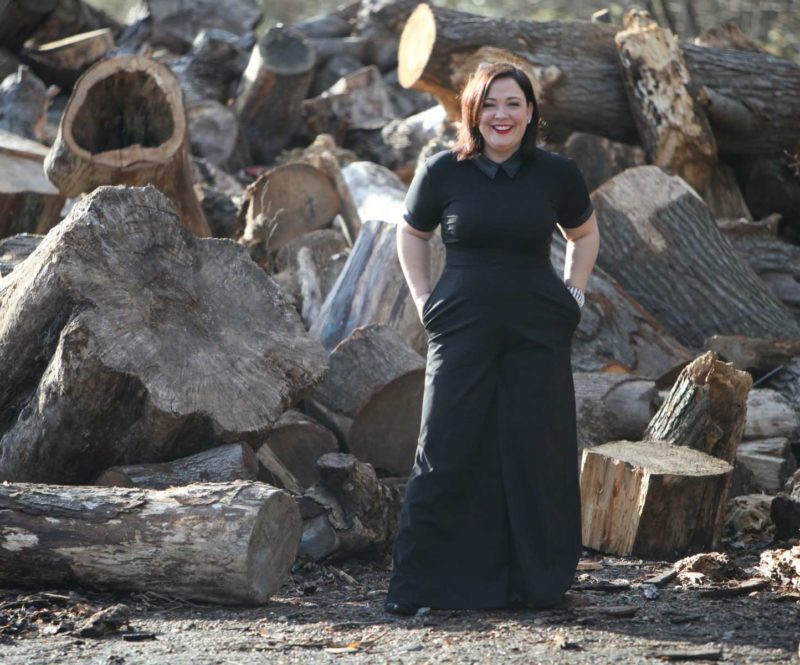 Jumpsuit: c/o eShatki (16) | Shoes: Nine West | Bracelet: Ann Taylor (old; similar) | Earrings: Nordstrom | Sunglasses: LeSpecs (on sale!) | Lipstick: L'Oreal La Lacque in Lacquerized
I've tried eShakti twice before (see here and see here – sorry I deleted my old giveaway blog and can't find the rest of the review but it wasn't positive) but it didn't really make a positive impact on me.  Many of you over the years have raved about eShakti and asked me to review them again.  Then I went to a wedding and saw my sister in this dress.  She told me she ordered several pieces from them and while some didn't work, some like this amazing dress did.  That week, I placed an order for two dresses with eShakti (review to come).  Two weeks later, eShakti invited me to try one piece of theirs for free.
When a blogger has this opportunity with eShakti, she's provided with a specific link offering a limited selection from their collection.  I scrolled through, saw one of the dresses I ordered and clicked on it but it was sold out.  In fact, everything that looked like something I'd normally wear was out of stock.  I must have popular personal style! I decided to go with this jumpsuit because it seemed like a really good piece to test eShakti's fit and was one of the few pieces in stock that worked with my personal style.
The jumpsuit is described as being made of ponte, but to me it seems to be made from a heavy matte jersey, a true matte jersey that has the matte slightly pebbled texture that looks dressy, doesn't cling, and drapes beautifully.  The collar and cuffs are made from faux leather; I find it very stiff and it clearly looks faux.  Front pockets and back closure.  From my experience with the two dresses I ordered previously, I knew to choose a size 16 instead of a 14.  I informed eShakti I was 5'3″ but wanted length to wear with 3″ heels.  I did no other customizations. I received the jumpsuit in two weeks.
I am wearing a control brief and my everyday bra under this jumpsuit.  I think the fit is pretty spot on.  The only thing that feels off is the cuff of the sleeves which is tight, likely due to the faux leather being so stiff and thick.  The neck is a bit high but again I think that's due to the faux leather.  With my short stature, the wide legs look really extreme; I think this style would better suit a taller person though I am pleased with this hem length.  In general, I find this jumpsuit nice quality, great fit, and I've had a much better experience with eShakti than in the past.  This jumpsuit could easily sell for $150 in stores though at the time of writing this it's on sale for less than $70.
But the thing that I find problematic is wearing this jumpsuit in the real world.  There are two hooks and eyes at the collar and a long delicate hidden zipper that goes down to the small of my back.  I could not even start the zipper on my own, could not close the hooks and eyes.  Karl helped me get into this, and it took me pulling the jumpsuit taut for him to be able to zip the zipper, and he had a hard time with the hooks and eyes.  I got myself out of this jumpsuit myself, but it literally took me 7 minutes to do so and I pulled a muscle in my chest trying to twist my arm to grasp the zipper.  How are women supposed to function in society when designers continue to make clothing impossible for us?  Come on fashion world, humans urinate, and to be healthy we need to drink liquids on a regular basis.  A jumpsuit like this is for a festive occasion, and festive occasions mean festive beverages, whether they're alcoholic or club soda with lime.  If it was a sturdy exposed zipper it may be more doable, but the structure of this makes it impossible to be a functioning human being.
I will have a post next week with the dress from eShakti that I purchased and kept.  I thank eShakti for this opportunity, and know that the issue is partially on me making such a choice of garment.  This experience did make me like eShakti far more.  I'm impressed by the fabric and think without custom tailoring with measurements (an option eShakti has for their clothing), this is a pretty great fit.  I now get why you all rave about eShakti… though maybe stick to their non-jumpsuit options!