This article may contain affiliate links; if you click on a shopping link and make a purchase I may receive a commission. As an Amazon Associate, I earn from qualifying purchases.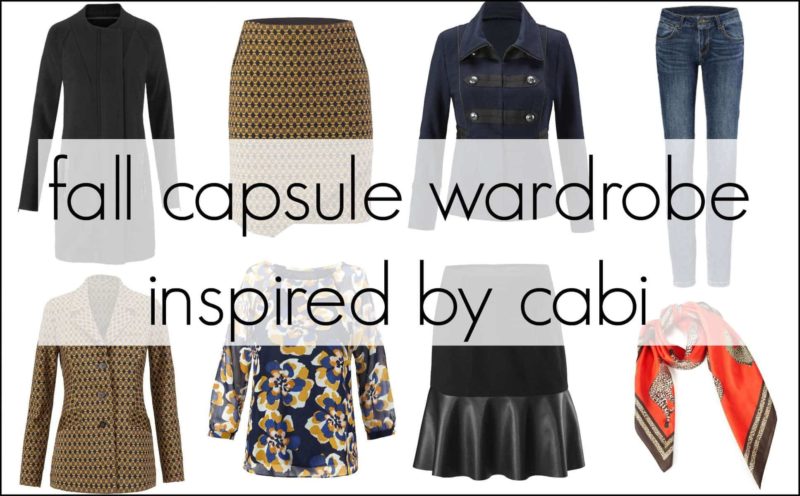 When sitting in the audience at the fashion show for cabi's Fall 2017 Collection I couldn't stop creating outfits in my head. Sure, cabi mixed and matched their collection in a variety of ways for the runway, but I was seeing a life to many of these pieces past their current collection and into my wardrobe… and the wardrobes of many of you. Incorporating a few simple pieces likely already in your closet or easily found at retailers in a variety of pricepoints, I've made a capsule wardrobe showing the versatility of cabi's current collection.
I based this around the Lydia Blouse and the Standout Skirt because I own both pieces and added both to my wardrobe because I saw the versatility in them. When I wore them for the introduction of the fashion show for cabi, I had a few readers reach out asking me how to style these pieces for every day. Some of you weren't comfortable with such bold pattern mixing, or wanted to see how such statement pieces could be staples this fall. The staples I incorporated are all ones I own already in my closet (or similar styles currently available at online retailers).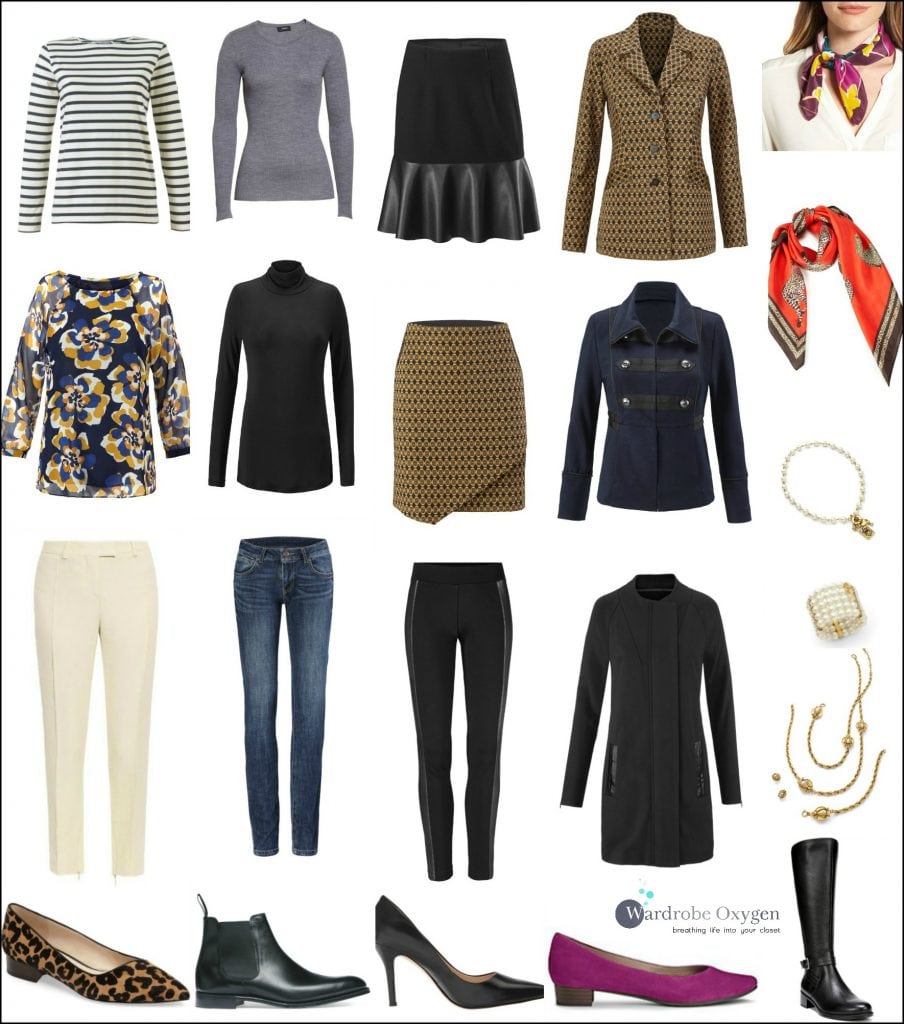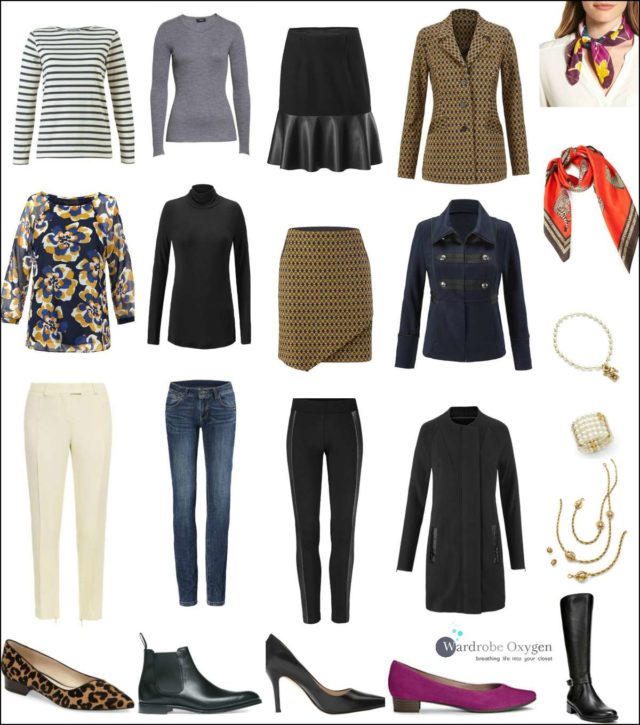 Shop the Capsule:
breton top | grey wool sweater | printed blouse | black turtleneck | black skirt | printed skirt | printed jacket | navy jacket | black jacket | ivory pants | jeans | black leather-trimmed leggings | purple scarf | orange scarf | pearl necklace | pearl bracelet | gold necklace | leopard shoes | black Chelsea boots | black pumps | purple shoes | black boots
Below is a gallery I made of 20 different outfits created from this capsule wardrobe.  While there's only 20, I think this combination could easily create several more looks, especially when factoring in staples already residing in your wardrobe, or additional cabi items you may own.  Click on any thumbnail graphic in the gallery to see the full-size images and descriptions. Hover over the images to find arrows to advance and go back within the gallery. If there's an ad in the way, x it out to read captions. Click the X at the top right of an enlarged image to close the gallery and return to this blog post.
Click to View the Outfits:
Because of the wild patterns and pops of colors added to this capsule, the base is quite neutral – black, grey, navy, denim, and ivory. Jewelry is gold and pearl – subtle and classic to balance the prints. While there seems to be a lot of prints, all of them, including the scarves, are classic prints that will transcend trends and be wearable for many seasons to come. If this color story isn't for you, I hope you can glean inspiration from it and envision a similar concept in colors that better suit your complexion, wardrobe, and personal style.
Fall is going to be here before you know it.  While I'm writing this while wearing shorts and a tee shirt, I am slowly getting into the fall mindset and this capsule wardrobe is helping.  Some pieces can be worn now and this look can be winterized with the addition of thick tights, heavier knits, flats replaced with boots, silk scarves replaced with cashmere.  I own a few of the pieces featured in this capsule wardrobe; don't be surprised to see outfit posts throughout the fall incorporating these pieces into outfits I laid out above, or possible other combinations!
This post was not sponsored by cabi, nor did they know I was going to write it. I was just inspired and think in capsules!