This article may contain affiliate links; if you click on a shopping link and make a purchase I may receive a commission. As an Amazon Associate, I earn from qualifying purchases.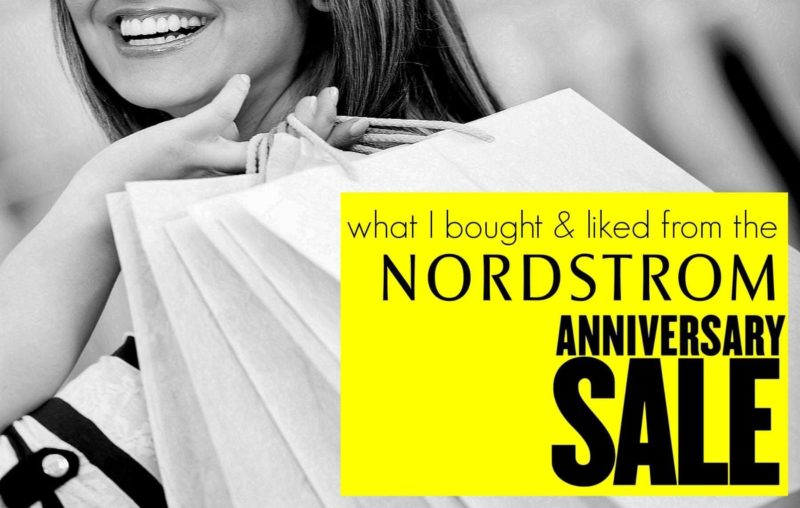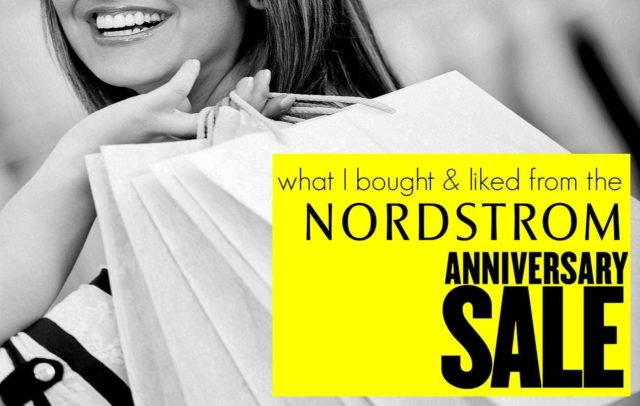 Most of my Nordstrom Anniversary Sale purchases have arrived and it's a mix bag of keeps and returns. Not only that, I am still waiting for half of my order (the items that were ordered first too!). Below, what I purchased at the NSale and received, and whether it was a hit or miss:
I ordered this in XLP, in the now out of stock pink color. I have a pale pink blazer but it's a hair too small. But I wore the HECK out of it and miss the color in my wardrobe. This looked like a good replacement; I have a similar blazer in a shorter version (see me wear it in this outfit post).
This is not a worthy replacement. This is millennial pink, which is very close to my skin color and without skin contrast, I think it looks a bit dull and dreary. Without a collar or button, it ends up looking a bit like a lab coat. While it fit fine the longer length and simplistic style didn't' give a stylish or polished effect on my body. Miss.
There's many times when I wish I had a bit of sparkle on my ears. I've bought fake diamond studs but always feel weird wearing them; they seem too fake and too obvious for my personal style. These looked like a good alternative, obviously fake but not too in your face. I chose clear/rose which I figured would go with silver and gold and not look like a wannabe gemstone.
I love these. They're the perfect size, perfect bit of sparkle, and just a little something that can work with most any outfit. Hit!
Right now this set is out of stock and I'm not surprised. For a nice price, I got my absolute favorite shampoo and conditioner in big bottles, with not just one travel-sized can of my absolute favorite dry shampoo, but another little bag that had a second travel-sized can and a travel-sized can of their hair boost. I love this shampoo but it's so expensive I only get it for Karl's birthday and my birthday; this was a really great value.
I always stock up on these during the Nordstrom Anniversary Sale. I've written about my love for Hanky Panky before, and this order hasn't caused my love to waver.
I thought I ordered this, and then I looked back and somehow didn't and frantically went back to order it and there was already limited sizes left. I got the cognac in 14 petite and black in 16 petite. I've ordered Halogen leather before and find it very high quality, soft, stylish, and always a good buy during this sale.
The 16 petite is a bit too big, and will be way too big after stretching with wear. However, the 14 petite was so small I couldn't zip it. While the leather is nice and soft, I found the cognac color to look a bit cheap and off and not shiny like the photo. There's a wide band at the bottom of the skirt and I felt that seam sort of ruined the line and concept of the skirt. The a-line is pretty perfect, it didn't make a lampshade over my belly and butt, but wasn't as fitted as a pencil skirt. It has pockets, well constructed, lined, but just nothing that made me get excited. Miss.
I ordered this in the print, in XL. I saw this as one of those unique but not too unique tops I can pair with jeans or maybe even pants for the office. And it's exactly that. The top is now sold out, but if it comes back… don't expect luxe high quality. But it's a nubby crepe-finish polyester fabric, has a snap at the neck, the belt is attached in back in a way that gives it a nice shape, a tie inside. I add a safety pin because it's a little too low in front for my comfort. But it's cute with dark jeans, cute with navy trousers, and I even liked it with white jeans. A taller person may find it too short waisted but for me it's a cute novelty top for three seasons of the year. Hit!
Unfortunately this shoe is also out of stock. They're a nice calfhair leopard print, the low heel makes them more flattering on me than standard flats, and I like the pointed toe. However, I'm not sure if I will keep these. My foot fits nicely in them, but there's no cushioning, no support, and a stiff back that will need to be broken in. And I don't know if it will even break in, or just make the back of my ankle miserable. So they're wrapped up in their box in the corner of my bedroom for now, and I'll try them again when my blistered ankles (details on why coming soon) are healed. So… hit? Miss? We shall see…
I ordered this in navy, and XL. It's soft, it's cool looking… and the sleeves are literally a foot too long. I had to cuff the sleeves so much they almost touched the top underside of the bell overlay. And the bell overlay completely covered my hands. So if you're a small size or tall with long arms, this is a great sweater. If you wear an XL because you're heavier and not because you're tall… this is a miss.
I didn't even try this silk tee on because it looked so much like something made by Under Armour I was turned off. It's just not something I need in my life. I've had silk knit tees before, but they weren't made with this same knit. This knit isn't my jam. Miss.
Nordstrom isn't just for clothing; they have great bedding and home products and the prices can be quite nice during their Anniversary Sale. We've had the same quilt on our bed for many years and while I positively adore it and will never get rid of it (it was also an Nsale purchase, you can see my bedroom and the quilt in this post), I've missed having a comforter. And I really love the feeling of an all white hotel bed, though with our comfy mattress and our comfy Casper pillows. So we decided to splurge for this sale and got the queen sheet set ($73.90) and king-sized comforter ($96.90).
This was a way better purchase than the leather skirt or a new pair of shoes. The quality is really nice, the comforter isn't too heavy, it's all crisp yet smooth and luxe. I came home from Tennessee Saturday and these were sitting in the dining room. I threw the sheets right into the wash and made the bed before Karl and Emerson returned from a party at our friends' house. The combination of a hotel-like experience in our own bedroom was utterly decadent.
It's hard to find cotton printed sheets, especially in twin sizes. Emerson has a very specific design aesthetic for her room and likes black and white animal prints for her bed, to go with her black and white and bright colors IKEA duvet. We found a nice snow leopard blanket on Amazon a while ago, but the cotton zebra-print sheets we also got on Amazon are crap and have faded and gotten threadbare far too soon. $19.90 for a 100% cotton sheet set is a great price no matter where you go so I took a chance on these. They are really nice quality, saturated color, and don't get too wrinkled after washing. Emerson finds them much softer than the ones we got on Amazon. I know some people like microfiber sheets, but they make Emerson sweat too much so this is a great alternative in a fun print that isn't too mature.
I still have the blogger-loved Barefoot Dreams cardigan and the Halogen Long Ribbed Cashmere Cardigan coming my way, as well as a pair of shorts for Karl (supposedly they'll come this week), but so far my Nordstrom Sale purchases are a mixed bag. And that's pretty much what I expected. I really didn't want to love everything. Well I did, but my wallet didn't! All in all pretty happy with the results of this sale and looking forward to completing my fall wardrobe!