This article may contain affiliate links; if you click on a shopping link and make a purchase I may receive a commission. As an Amazon Associate, I earn from qualifying purchases. 
I'm still smiling over my experience this summer with Foxcroft. It was so fun to have them bring me up to New York City and help style their 25th Silver Anniversary photo shoot! As I mentioned in my last post about Foxcroft Style Stars, the models for this shoot were actually teachers from PS 159; Sally (from the blog Already Pretty) and I had such a blast working with them!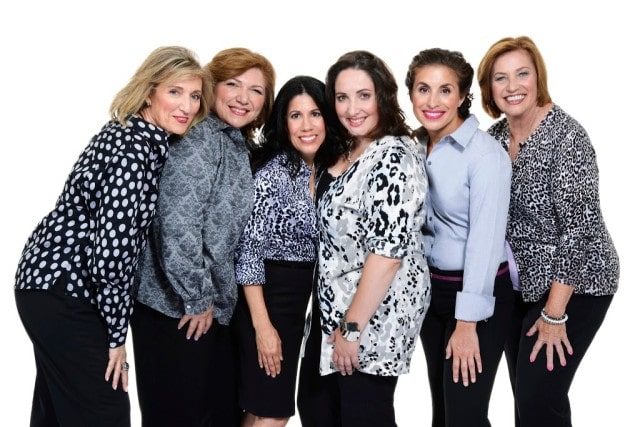 A makeover shoot is nothing without the before and after photos! Granted, these women were utterly gorgeous from the get-go, but it's always fun to have someone do your hair and makeup in a different way and get dressed in new clothing. It was an honor to be part of the "glam squad" for these hardworking and talented teachers!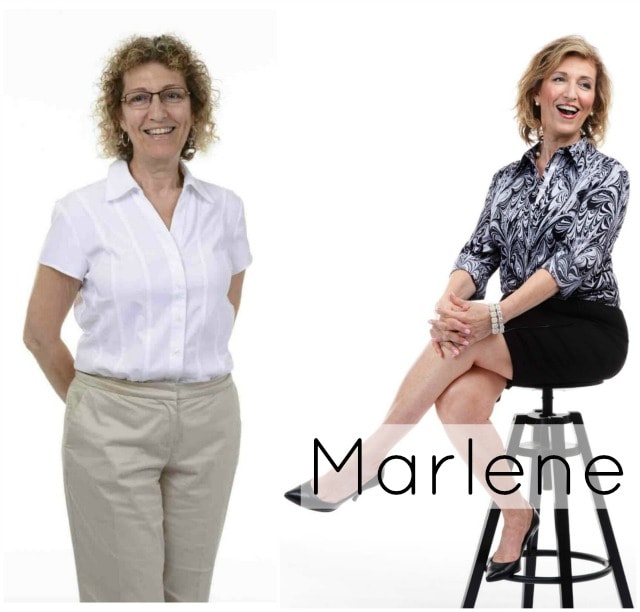 Marlene was the first teacher we worked with, and she really set the tone for the whole day. I think she was a bit nervous, afraid she'd end up looking like a 1980's Glamour Shot, but Sal and I put her at ease, and the makeup and hair artists, Chrissy and Constantine, were geniuses. Marlene's complexion looked amazing with the bolder black-based prints from the Foxcroft Silver Anniversary Collection; we balanced the crisp button-front with a ladylike ponte pencil skirt and kitten heels. Marlene loved the finished result; she said she couldn't wait to get home and show her husband, he'd think he was dating a different woman!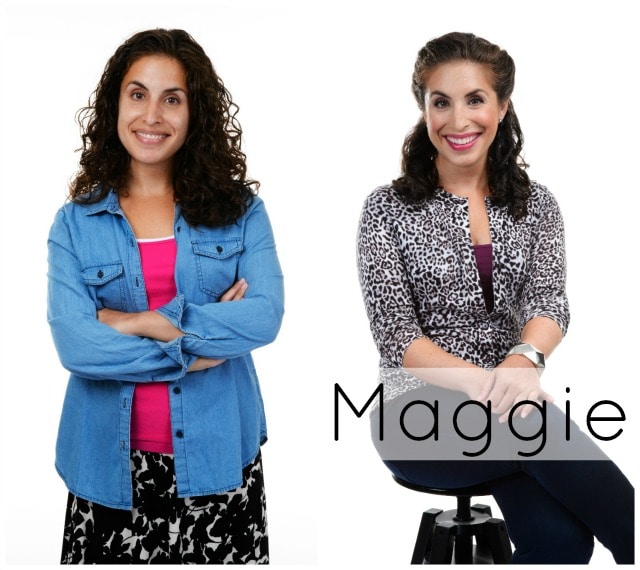 Maggie was the second teacher we worked with, and she was equally as wary. Maggie had her own personal style, and feared being dressed in a manner that would make her look older or more severe. Constantine and Chrissy did their magic, giving Maggie a cool half-updo, teaching her new ways to style her thick curly hair. A bright lip kept her look youthful and fresh, and we styled her more casually with one of Foxcroft's fabulous cardigans and dark wash denim.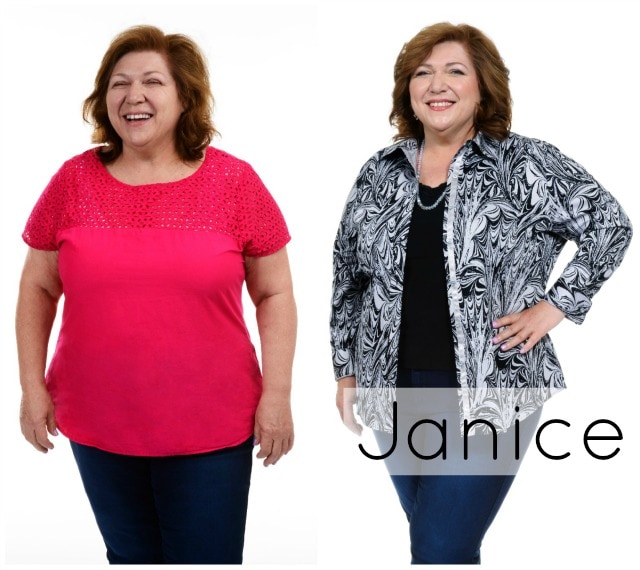 Janice brought sunshine to the photo shoot the instant she entered its doors. Cracking jokes and laughing, she added such positive energy to the day and put everyone at ease. Speaking of ease, Janice was unfazed by the makeover process and just saw it as a fun outing. We kept Janice's look simple to let her personality shine through – pretty polished skin, soft hair, and the gorgeous Foxcroft Silver Swirl Wrinkle Free Shirt over her own camisole and narrow jeans.

"What a WOW experience. You created memories I will cherish for a lifetime."
– Janice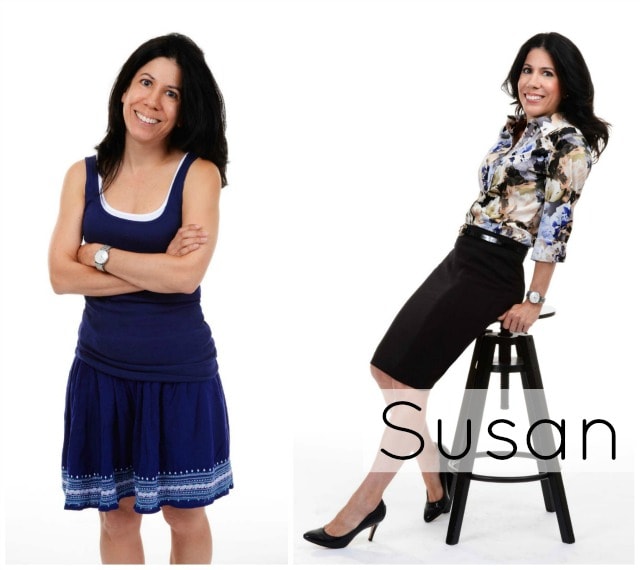 Susan was a blast to work with, she was so curious about the process and asking us how and why we were doing different things. As someone who doesn't do styling gigs on a regular basis and is often a bit too shy to ask the questions I wish to, I admired Susan's attitude and found it even more fun to style her. Chrissy and Constantine showcased her gorgeous thick hair and beautiful skin with a simple polished look; Sally and I flattered her adorable figure with a sophisticated pairing of a pencil skirt with a crisp button-front shirt with the sleeves cuffed.
"The clothes were so comfortable and pretty–you definitely have a new customer here! My kids thought I looked so pretty when I came home! Thank you again!" 
       – Susan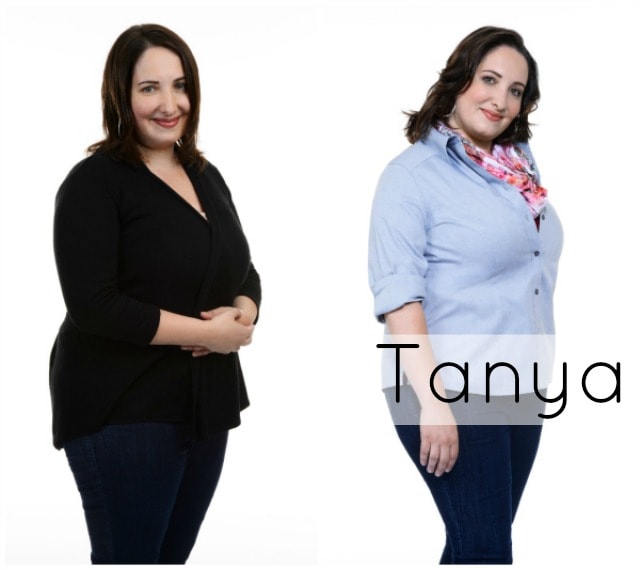 I think Tanya was the most nervous of the group. I felt her nervousness, and completely related to it. I'd be the same way, having strangers dress my body! I immediately gravitated to Tanya, and wanted to flatter her amazing figure and gorgeous face. I felt a soft floral scarf tucked into the neckline of the crisp shirt would soften the look and highlight her beautiful porcelain skin. With her second outfit, we styled her in the Foxcroft Animal Print Grandfather Sweater with black pants and a cami; I loved it on her so much I want that sweater in my closet this fall!
"We were all talking about how much fun we had at the photo shoot. It will be a day to remember!"
– Tanya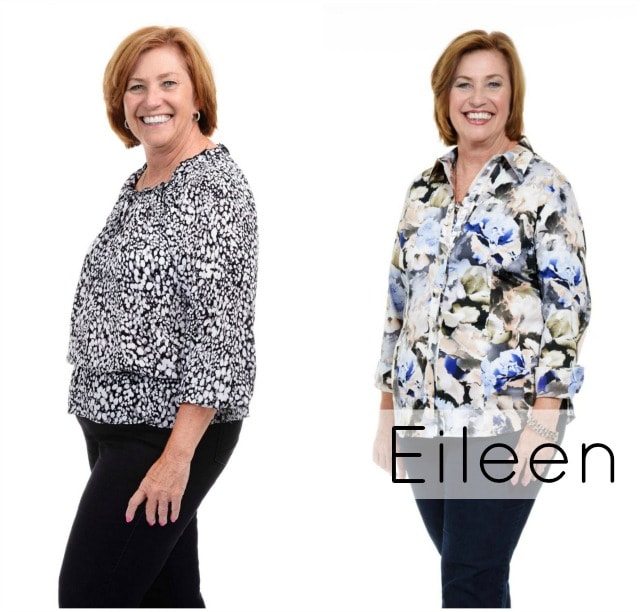 Eileen was the last teacher we styled, but the perfect ending to such a fun day. As everyone was getting a bit tired and stressed, Eileen arrived adding a calmness to the studio. So patient, so cheery, Eileen was a pleasure to work with. To not overwhelm her lovely complexion, we styled her in a soft floral blouse, and in her second shoot tempered a bolder animal print sweater with a soft lavender camisole. Chrissy and Constantine enhanced her natural beauty with soft shiny waves and rosy shades on her lips and cheeks.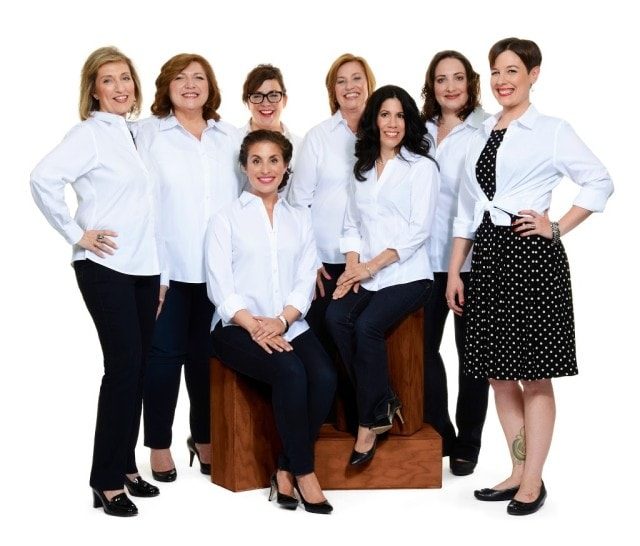 I was so honored to be part of this project. It was a pleasure getting to know the lovely people of Foxcroft better, and a pleasure getting to know these amazing public school teachers. I was thrilled to be part of their fun day of beauty and fashion!
If you'd like to be your own Foxcroft Style Star, Foxcroft is offering Wardrobe Oxygen readers 15% off their first order with the code FXBLOG2. This discount works on the entire site, including the Foxcroft Silver Anniversary Collection. Happy shopping!
Follow Me | Twitter | Facebook | Instagram