This article may contain affiliate links; if you click on a shopping link and make a purchase I may receive a commission. As an Amazon Associate, I earn from qualifying purchases.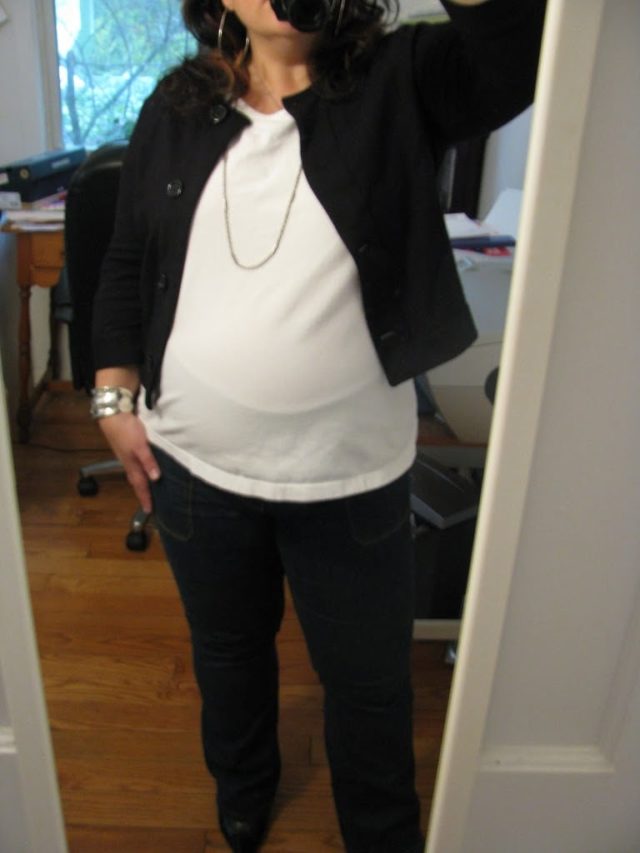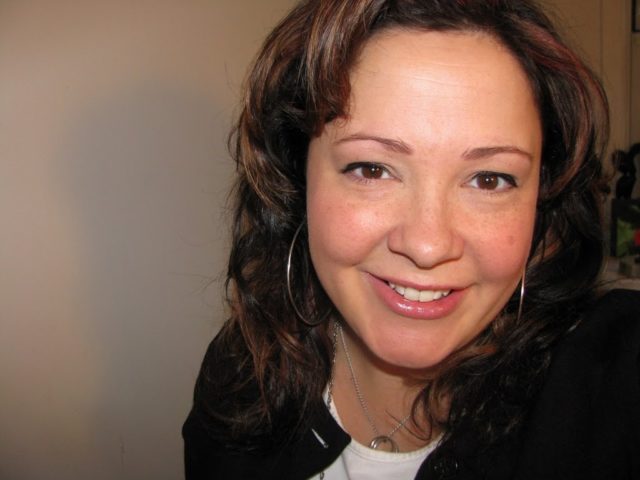 Attire:
Old Navy maternity: Dark patch pocket jeans (roll waist)
Banana Republic Outlet – Black ponte jacket
eBay (forgot brand) – White maternity tee, pinned in back so a bit of shape
Renaissance Festival – Silver necklace
Silver hoops and cuff
Sudini – Black leather booties
Hair:
Next day,large sections in curling iron
Beauty:
Laura Mercier – Flawless Face Kit in Sand
Nars – Blush in Orgasm
Pop Beauty – Shadow palette for brown eyes – khaki on lid
Maybelline – UltraLiner in black
Cover Girl – LashBlast mascara in Rich Black
Benefit – Her Glossiness in Next Question Please
So glad it is Friday! The past two days have been kinda tough. I feel that I have gained 20 pounds in two days, it's hard to put on pants, hard to put on shoes (have to use my pant leg to pull my foot up on my opposite knee), torture when I drop something and have to get down to pick it up. I have to get up to use the bathroom a couple times a night and it's difficult to get out of the bed. I feel like a Weeble Wobble. That plus getting hot so easily, it makes the commute to work pretty tough, and mental clarity and creativity at work a struggle. Glad to have the weekend where I can rest up and prepare for next week!
Tomorrow we plan on visiting the Maryland Renaissance Festival with a group of friends. Other than that, no real plans which is EXACTLY what I need! I hope to do some laundry, packing of stuff for the remodel (today they arrived with ladders so I think they are going to soon put up the new exterior walls) and lots of napping! 🙂 Hope you guys have wonderful weekends!