This article may contain affiliate links; if you click on a shopping link and make a purchase I may receive a commission. As an Amazon Associate, I earn from qualifying purchases.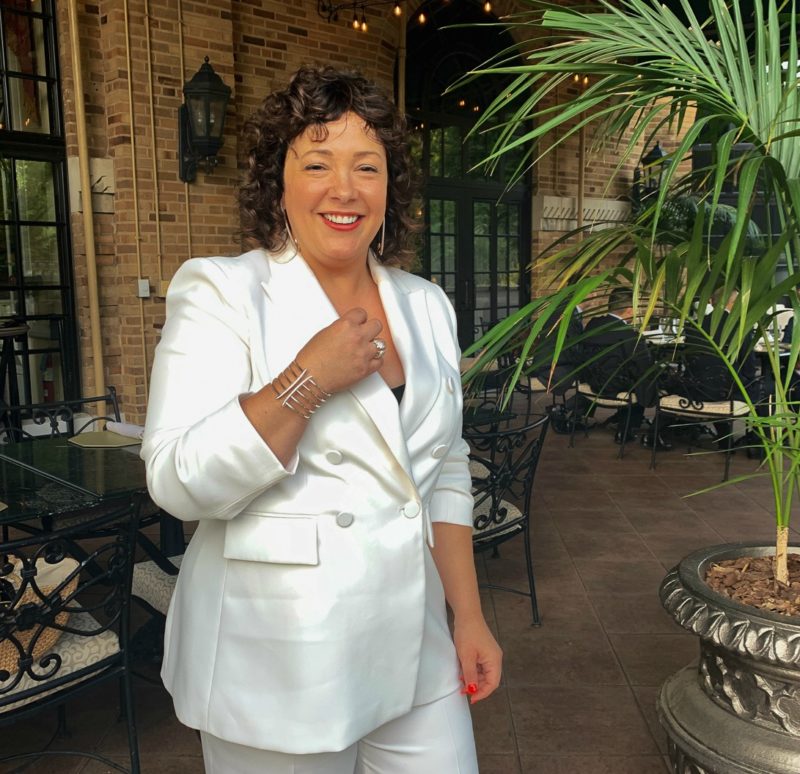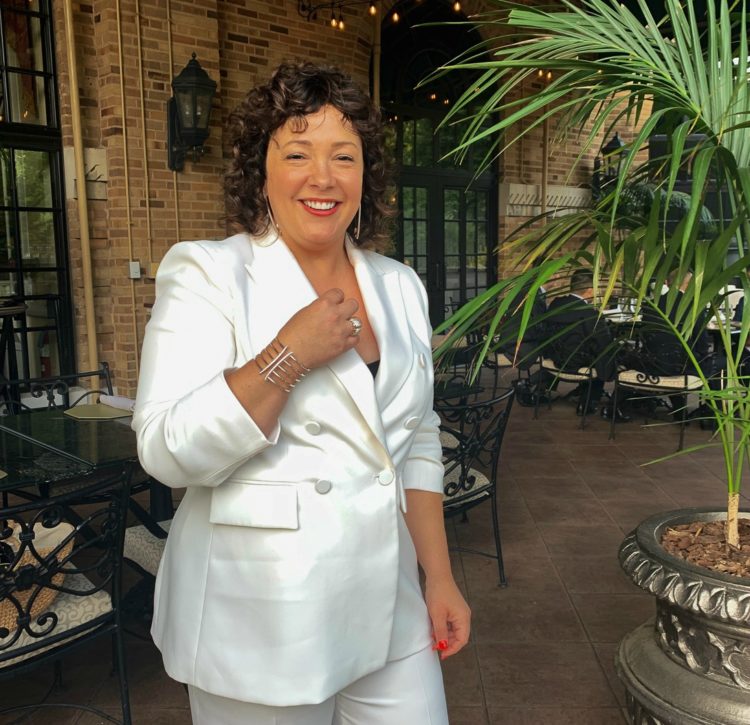 My great aunt was a jewelry maker. My mom is a jewelry lover. She has many pieces my great aunt made, plus ones she collected on her travels and over the years. I was born to also love jewelry. Since I was young, I have loved bold jewelry that makes a statement, that tells a story. I don't have a jewelry box, I have a jewelry armoire and my collection has grown to the point that I have considered buying a second one. Jewelry is a way to show your personality, it's how you put your signature on an outfit. Jewelry can make a simple t-shirt and jeans look glam, can turn a simple black sheath into a boardroom power look, a serious ensemble for a memorial service, or the most festive outfit on the dancefloor at a holiday gala. Jewelry holds a place in my heart because it looks beautiful no matter your size, your health, your personal situation. It can make you feel feminine, sexy, bold, strong, silly, and stylish. And there's nothing better than jewelry designed by women – they understand the power of what they create and the person they create it for.
This post is sponsored by REALM Fine + Fashion Jewelry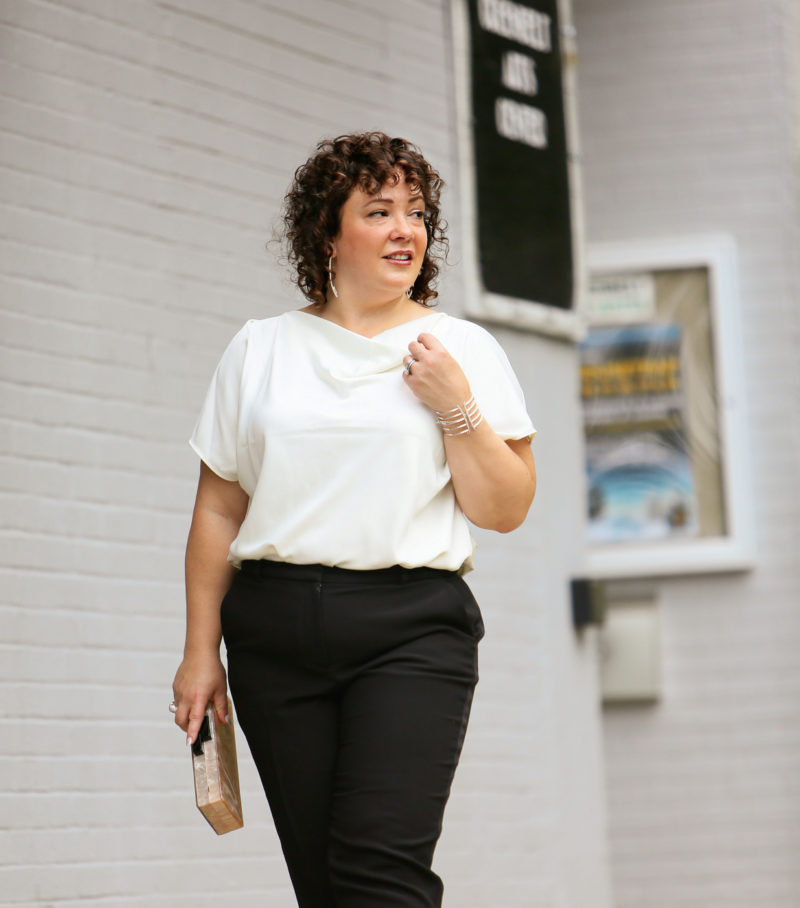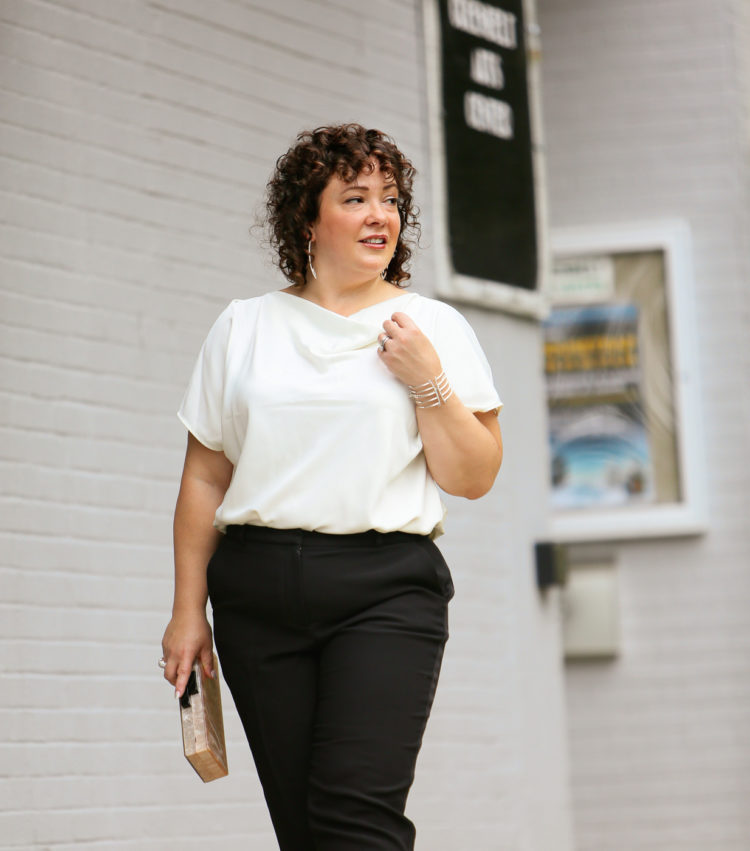 REALM Fine + Fashion Jewelry
I can't recall how I learned about REALM Fine + Fashion Jewelry but I loved the look of this powerful yet feminine jewelry line. I loved REALM even more when I learned about the message behind the brand. REALM considers women empresses; an empress is a woman who embraces her individuality and expresses herself with unique and distinctive style. She is strong and kind in the same moment she reigns thoughtfully. I loved that visual, and felt it defines so many of us and what we hope to achieve with what we choose to put in our wardrobe and our jewelry box.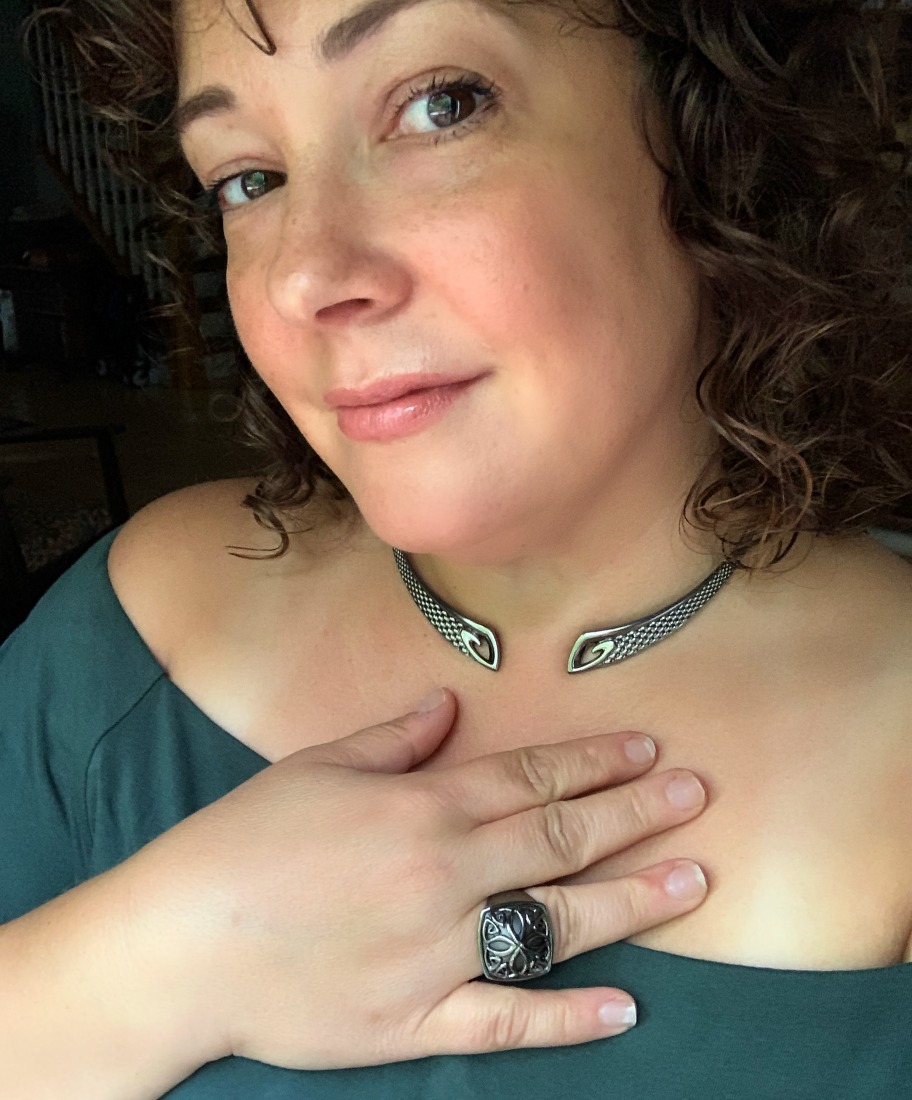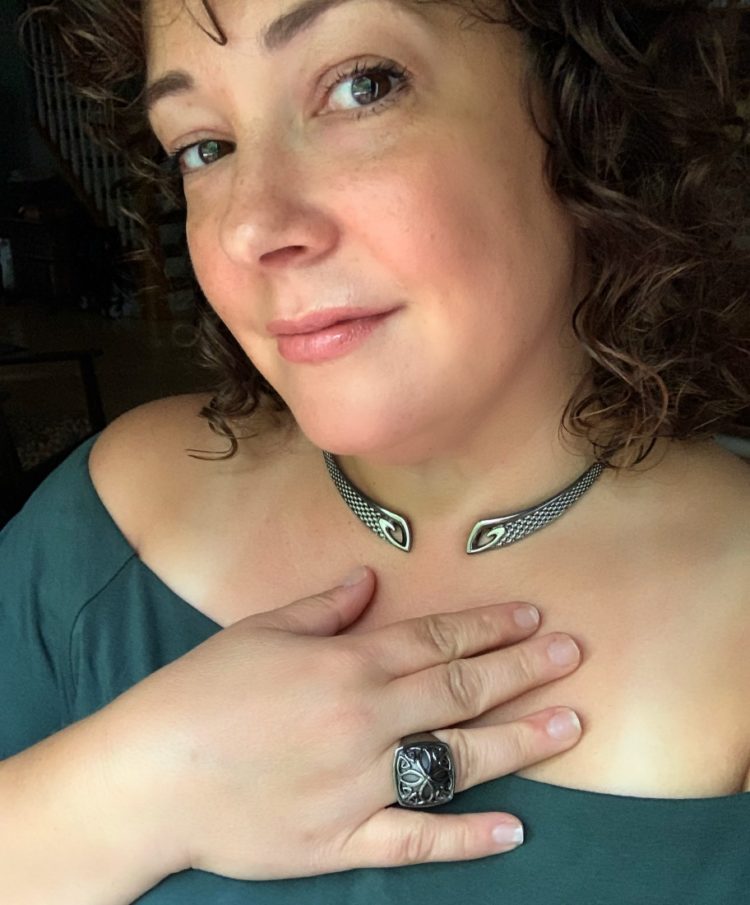 Ann King Lagos, Founder and Designer of REALM
Ann King Lagos is the founder, designer and creative force behind REALM. REALM is a new category of fashion jewelry made of precious metals with fine jewelry methods offered at affordable prices. All of the styles begin in solid sterling silver and then are offered in luxury-level finishes of polished sterling silver, 18K rose gold, 18K gold, and black ruthenium, a platinum alloy. Many of the styles are accented with prong set, full cut, faceted CZ gemstone color. I've been a fan of silver jewelry for decades, it was my signature. In the past few years I have grown to love gold jewelry and after experiencing REALM I've come to love rose gold and am positively obsessed with black ruthenium which is so fierce and fashionable without having to yell to get your attention.
Ann's talents as an artist and sculptor are clearly seen in her collection of jewelry, along with her experience connecting with a variety of women over her decade of designing and selling her Ann King line for QVC, and 25 years as co-founder and co-designer of the jewelry company LAGOS. Ann and I agree that jewelry is more than an accessory, it's a reflection of a woman's unique personality.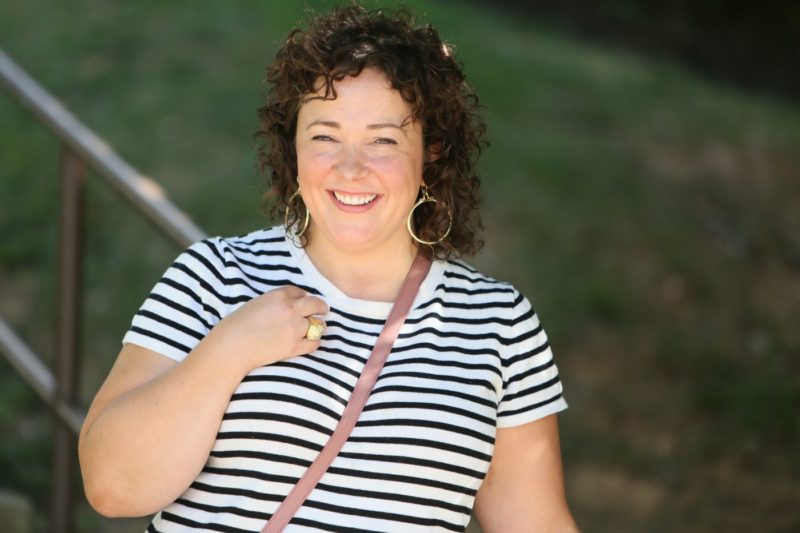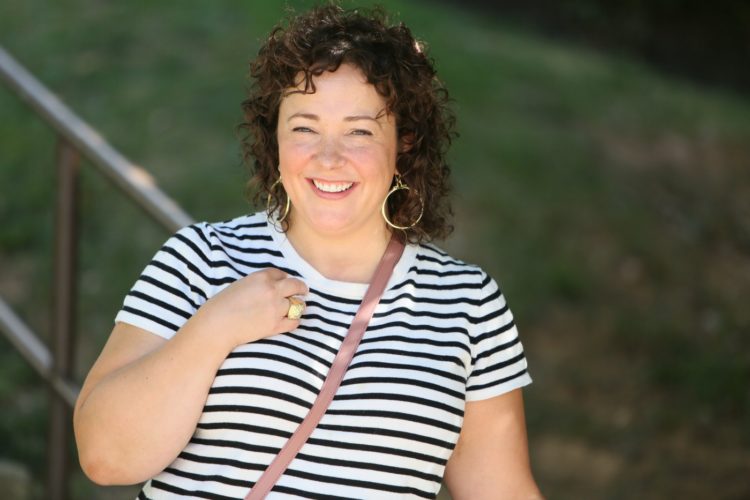 REALM Fine + Fashion Jewelry Promo Code
I'm thrilled to be partnering with REALM this season, Ann and her beautiful collection of jewelry speak to my style, and to the message of Wardrobe Oxygen. You've already seen me wear pieces from REALM many times (see in this post, this post, and this post) and you'll see much more. It's refreshing to work with a brand that cares about their customers as much as I do. I had the pleasure of meeting Ann and her team when I was in Philadelphia this past summer, they're all so down to earth yet passionate about what they do. You could feel the energy and the creativity in the air at her gorgeous studio!
Enjoy 20% off your entire purchase at ExploreREALM.com with Code WO2 through 10/16/19.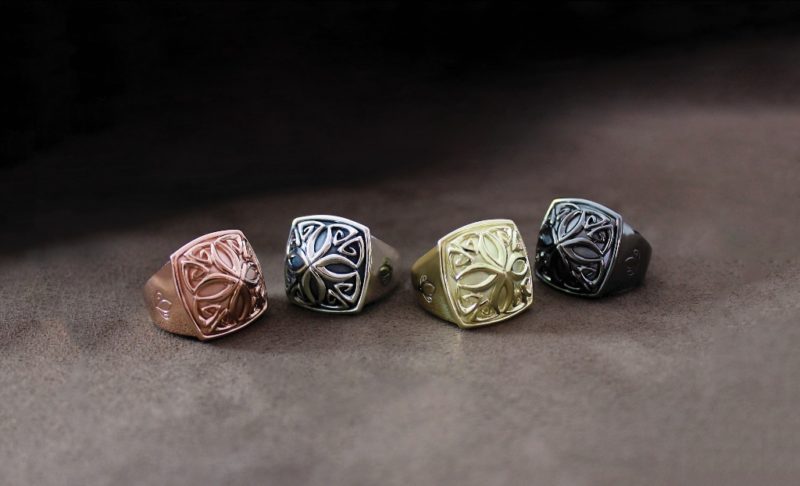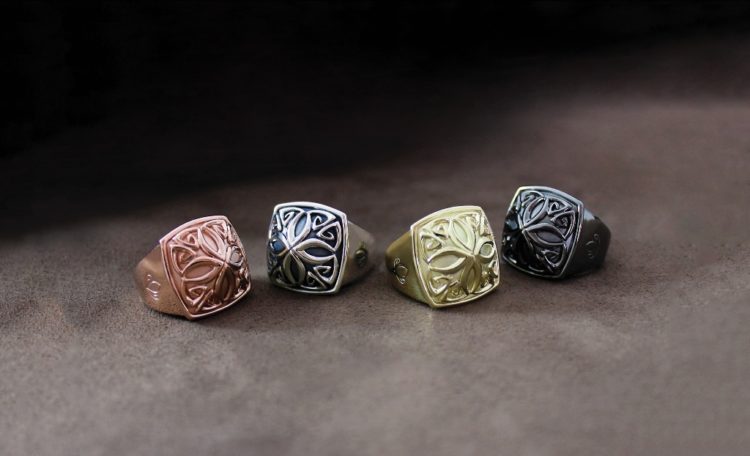 Size-Inclusive Jewelry from REALM
One thing I always ask when partnering with a jewelry brand is size range. 67% of the female population is plus-sized, and I've always been one to be "big boned," finding many necklaces, bracelets, and rings too small for my frame. I'm thrilled that REALM now offers one of my favorite pieces from the line, the Insignia Empress Luxe Ring in sizes up to 11. REALM also offers their cuff bracelets in two sizes.
Use promo code WO2 at checkout to get 20% off your first purchase from REALM. Valid through October 16, 2019.