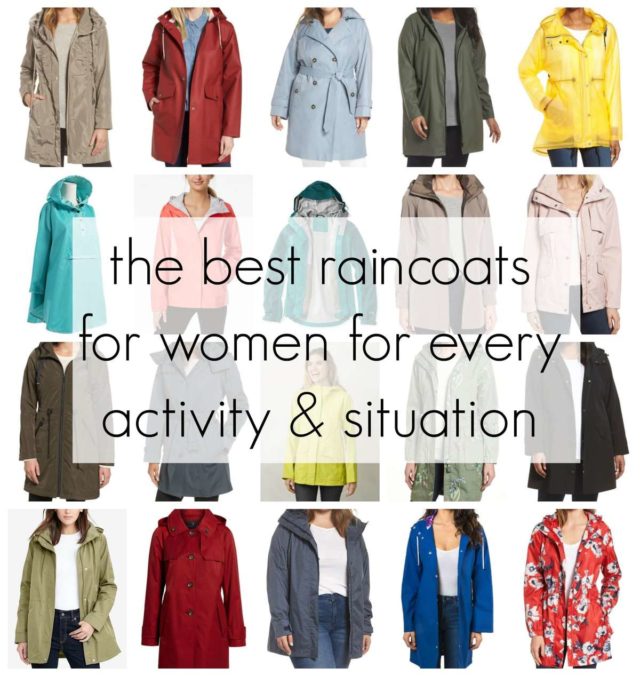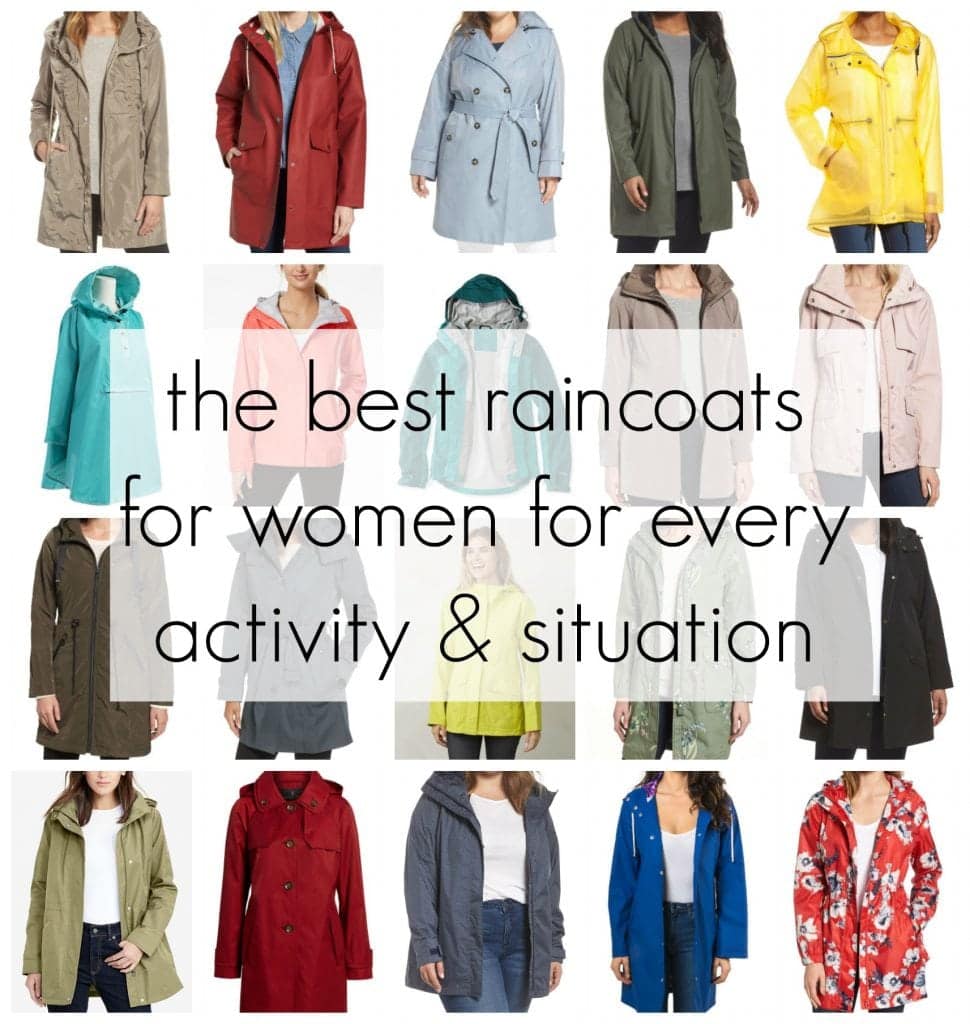 Each spring I am drawn to all the pretty lightweight coats and jackets… but so few of them are actually practical. Living on the Eastern Seaboard of the USA, spring means April showers (and March showers), blustery days, and the need for wind and rain protection. I shop for Emerson and see the greatest raincoats – jackets that will truly keep you dry in a downpour, have hoods, ventilation, are windproof yet not bulky and not too athletic. Where are the equivalents for grown ups? Well someone heard our wishes and this spring there's fantastic raincoats, waterproof trenches, and wind-repelling jackets of all styles that marry practicality with style. My picks for the best raincoats for women for any situation:
The Best Raincoats for Everyday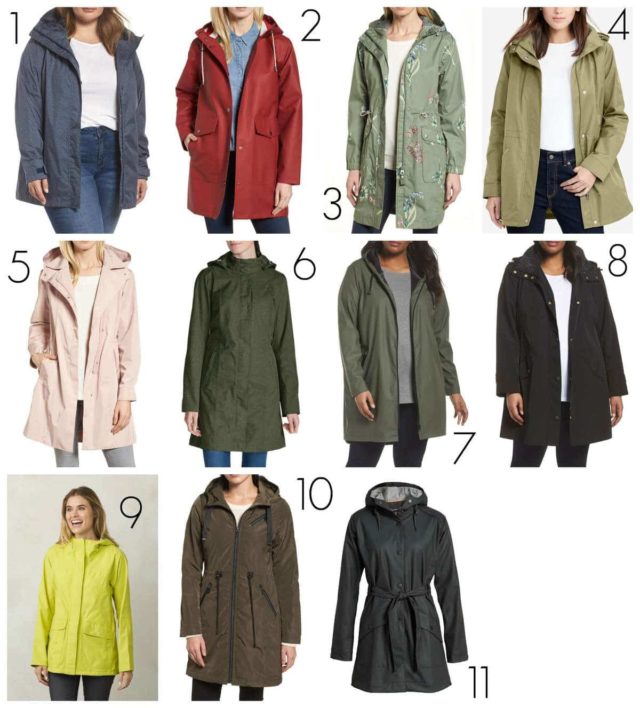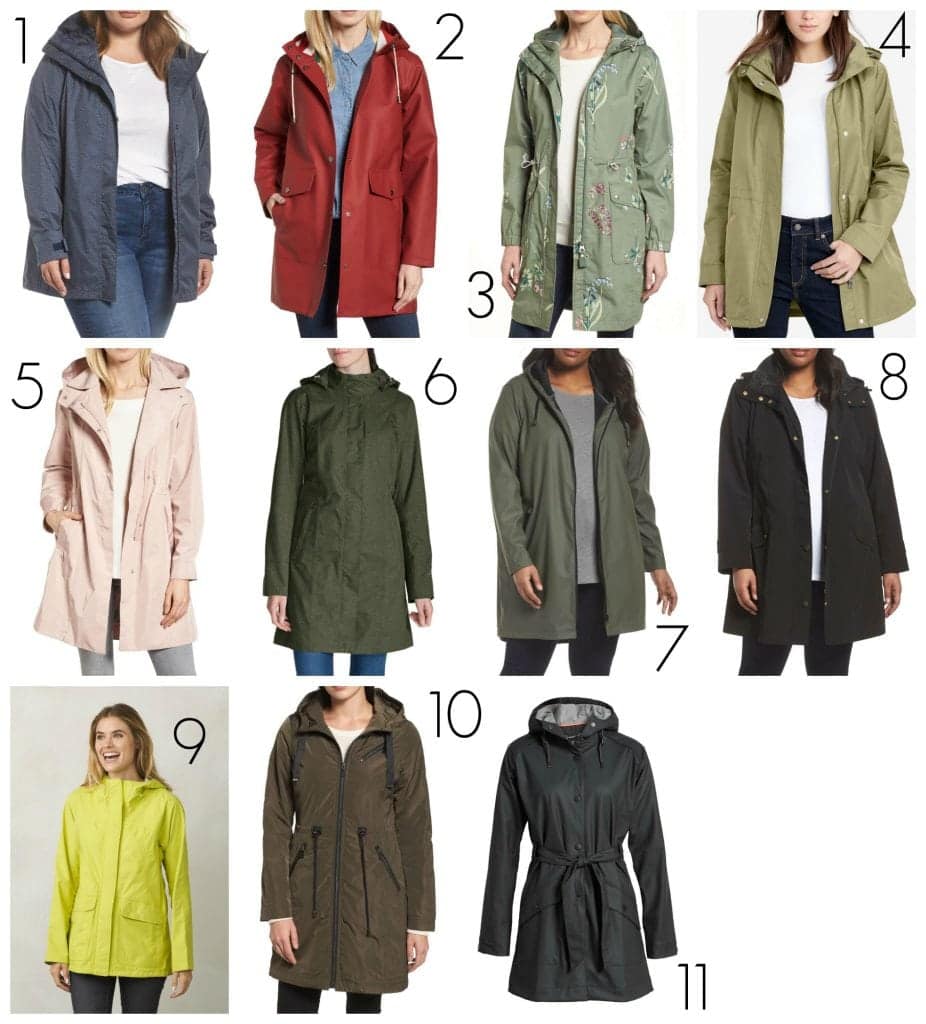 For casual situations, you want truly waterproof, plenty of pockets, and ventilation. A bright color and some reflective trim will help for cloudy days and early mornings.
The Best Raincoats to Pack in Your Suitcase for Your Next Vacation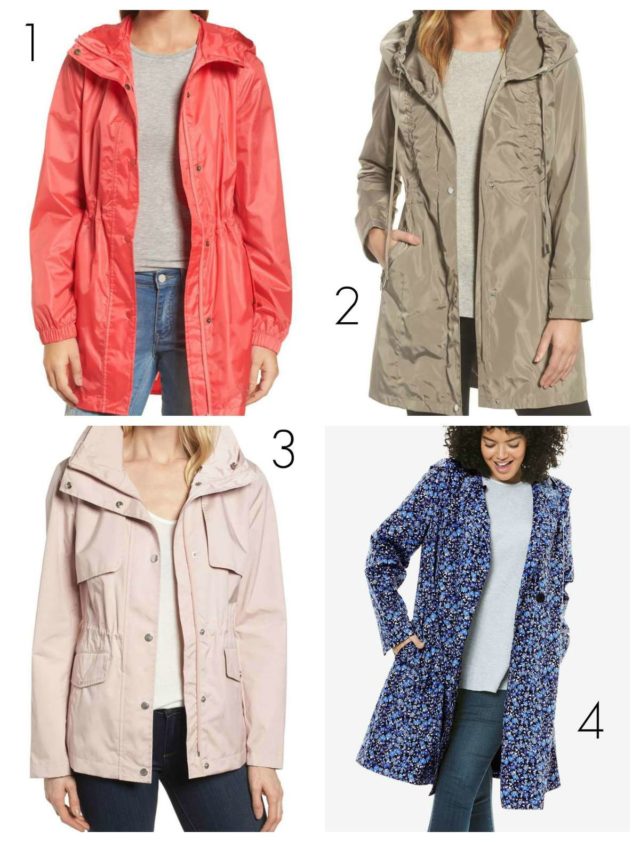 Long enough to cover your tush when you sit, lightweight enough to keep your luggage from costing more, and packable so you can shove it in a corner and not destroy it. Pockets to secure all your essentials. And of course, something with a hood that will truly keep you dry in a downpour.
The Best Raincoats for Your Work Commute and Drizzly Date Nights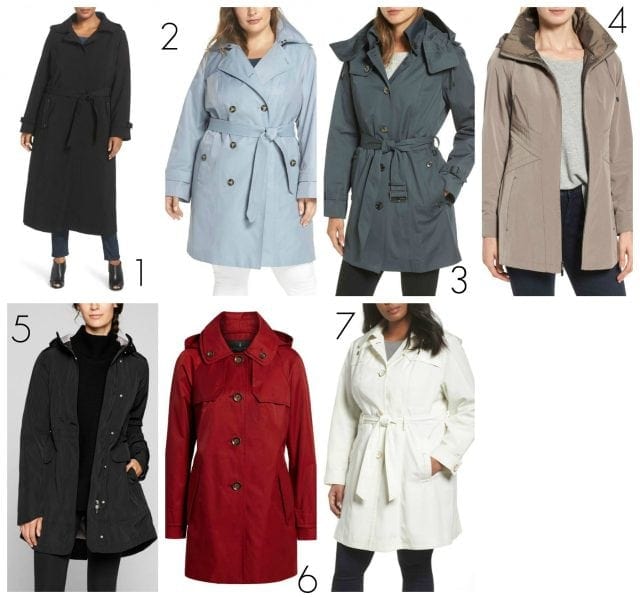 A bit more polish and style, longer to cover more of your outfit, and elegant enough that you can wear it to a business lunch or as you dash from your car to the theater.
The Best Raincoats to Relive Your Childhood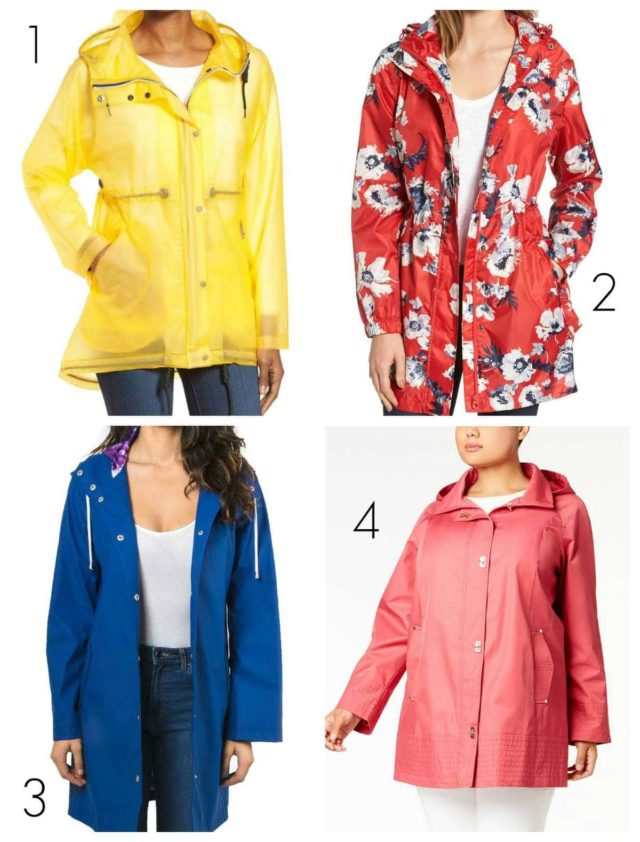 Miss your colorful slicker from 5th grade? This season you're in luck with classic styles full of color and whimsy.
The Best Raincoats for your Adventurous Self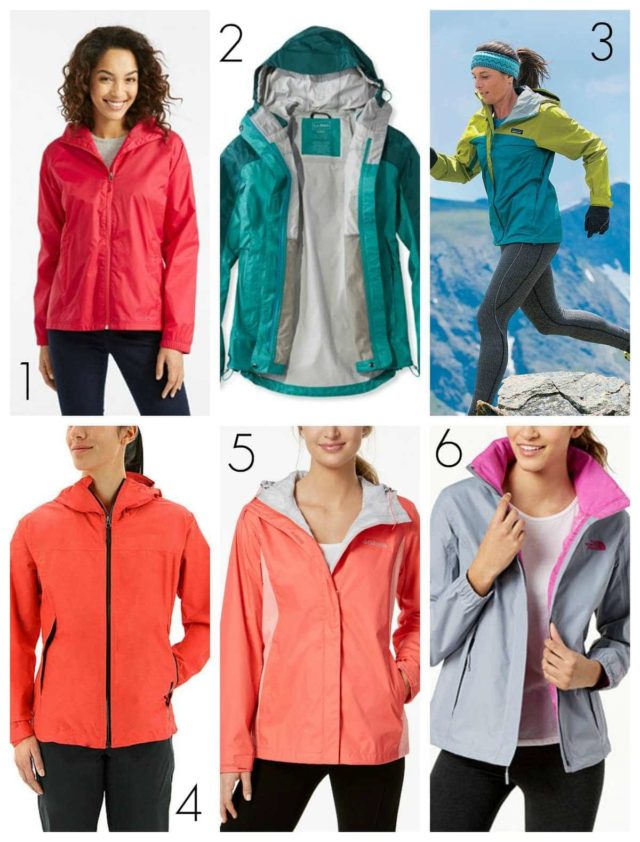 Shorter jackets that keep you dry but don't restrict your range of motion. Breathability, functionality, and cheery colors for kayaking, hiking, and more.
The Best Raincoats to Pack in the Trunk for Unexpected Downpours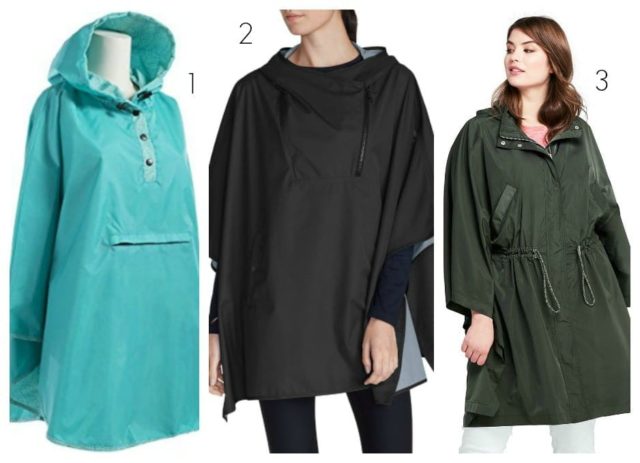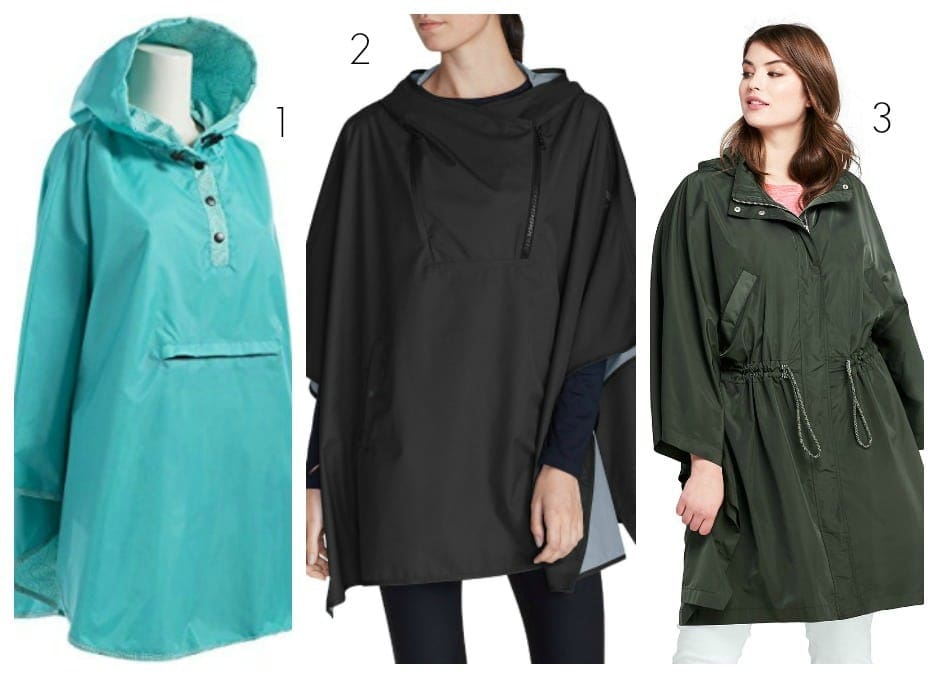 My sister bought me a poncho a decade ago and it was one of the best gifts. While those plastic sheet-like disposable ponchos are great in a pinch, why not prepare in advance with one that can take a beating, will last more than one storm, and maybe even have a double life for tailgates and picnics?
Totes Reversible Rain Poncho – A variety of fun colors and patterns, this poncho has a hood, snaps on the side to create armholes and keep it close to the body in windy weather but is big enough to put over a coat or even your backpack.
Eddie Bauer Kona Travel Cape – If you're looking for a poncho with a bit more pizazz, this is it. Dare I say this poncho is chic? With the asymmetrical zipper and flattering length, this is a poncho that you'll want to wear beyond the football game or camping trip.
Lands' End Plus Size Utility Poncho – Can a rain poncho be flattering? Lands' End makes an effort with a drawstring waist, storable hood, and a zipper front to easily slide on and off.
Shop the Post: