This article may contain affiliate links; if you click on a shopping link and make a purchase I may receive a commission. As an Amazon Associate, I earn from qualifying purchases.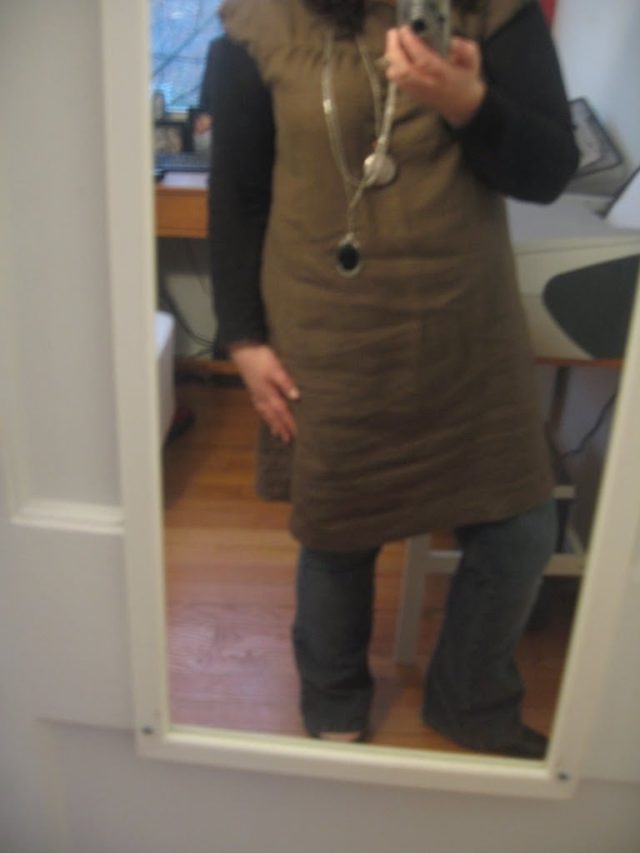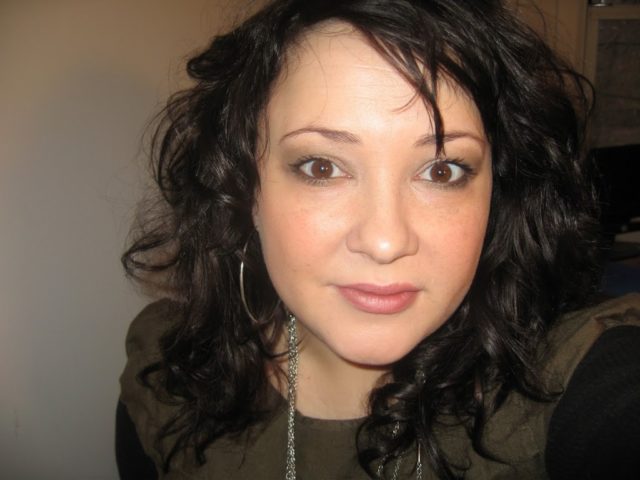 I don't know what I was thinking. I got home last night just before 10pm, but stayed up past midnight. How is it that I can't stay awake through an episode of Project Runway, but I can stay up almost to 1am putzing on the computer? To add to the situation, I was woken at 5:31am to the sound of my husband's voice saying "hi" the way he does on the phone, all sweet and cute and Mr. Allie-like. Um, Mr. Allie is in Jamaica. Yet I heard it loud and clear and I think Ruckus did too for he woke up from he couch downstairs, dashed to the front door, scratched a bit and then raced up the stairs and started sniffing Mr. Allie's side of the bed. Insert theme music to The Twilight Zone…
So Allie doesn't work well on five hours of sleep; she's a 7-8 hours kind of girl.
Still haven't done laundry, and the DJ on the radio said there was a ton of fog, and some of it freezing fog. No chance for bare legs with my zebra skirt with THAT forecast! My Flirt jeans are dirty and all stretched out so I grabbed for my Gap Outlet ones that are years old and a bit dated looking and too tight. Oh my stars, they aren't tight! I HAVE lost weight since starting this job! With it, my black thermal shirt from Old Navy and my olive linen shift also from Old Navy that should have been put in the attic MONTHS ago. Silver pocketwatch necklace from Ann Taylor Loft, silver chain from a Ren Fest, silver and black pendant necklace from B.P. for Brass Plum, made longer with three hair elastics looped together (hidden under my hair). Silver hoops and cuff bracelet. On feet are my black leather flats from Naturalizer (and no socks).
Hair is second day. Bedhead fixed with curling iron and left as-is.
Makeup is L'Oreal True Match concealer in W1-3, philosophy The Supernatural in Beige, Cargo Matte BeachBlush in Tenerife, Revlon ColorStay shadow quad in Neutral Khakis – olive all over the lid and along lash lines, lashes curled and a few coats of Cover Girl Lash Blast in black, some black eye definer from Body Shop along lash lines and on lips is L'Oreal Endless Kissable in 530. I am channeling my inner sleepy hippie I guess!