This article may contain affiliate links; if you click on a shopping link and make a purchase I may receive a commission. As an Amazon Associate, I earn from qualifying purchases. 
I stayed home from work today because my car was in the shop and I had no way to get to work. Sucks that I am forced to use my Paid Time Off for such a thing, but I took it as a mental health day and spent it watching soap operas, catching up with friends online and trying new beauty products (yay to reviews!). So the first half of the day wasn't terribly exciting fashion-wise as that I bummed around in a tank from Victoria's Secret and some shorts.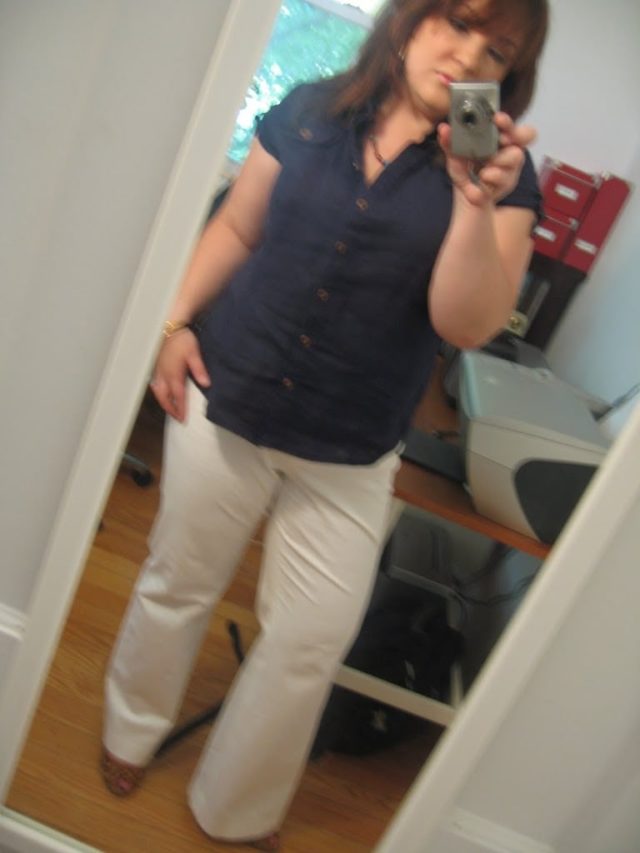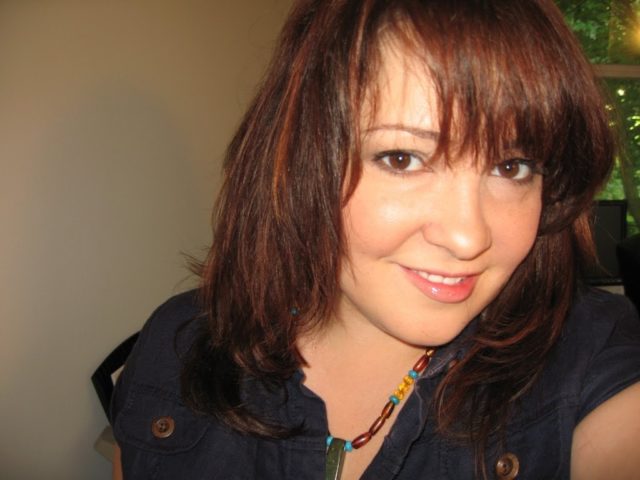 The evening, I had plans. My friend is a fan of the comedian Dave Attell and informed me he was doing a free show in DC that was being filmed for his HBO special. The Spouse had a photo shoot so I took my lovely sister. Figured after the show we'd get drinks or maybe dinner.
Navy linen blend camp shirt from Target, white stretch poplin pants from Caslon, gold hoops and bangle bracelets from The Icing, beaded necklace from Mexico via The Spouse, leopard peeptoe heels from BCBGirls.
Hair is just not a happy camper with this new cut. The bangs are not working well, the left side of my head gets a weird bump… it's a great cut but it's acting screwy with the humidity. Think I'll let it grow and start over. Should be ready by end of June considering how fast it grows. I washed and conditioned and applied a product (see below), dried it and almost had a heart attack over the awfulness and had my ride coming in 10 minutes so I re-washed, no conditioner, a bit of Sexy Straight Hair's Shine On! and an even smaller amount of Nexxus Texxtur added while damp, blown dry in a mad dash with a paddle brush, the ends smoothed with a curling iron, small bit of Jonathan Dirt to finish it.
Makeup is Bare Escentuals mineral foundation in Fairly Light, The Body Shop bronzing powder in Light all over face and throat, a small amount of Smashbox Soft Lights in Tint on the apples of the cheeks. Eyes is that lovely Revlon ColorStay shadow quad in Neutral Khakis – ivory in inner corners and along brow bone, khaki applied wet to lid for a stronger color, chocolate in crease and along lash lines. I used a bit of Maybelline Ultra Liner in black on the top lash line and put the chocolate shadow over it while still damp to soften the black. Lashes curled, two coats of Max Factor's Lash Perfection applied. On lips is Revlon Super Lustrous Lipgloss in Pink Afterglow.
The show was interesting. I didn't really know the comedian other than a few late-night viewings of Insomniac, but the guy seated next to me was a big fan who laughed his head off the whole evening. As that it was a taping for HBO, there were stringent rules. No white shirts, no large logos, no food or drink in the theater. We had to get there about an hour early – I got there at 6:00 and there was already a line around the building. my sister arrived 10 minutes later and her friends about 10 after that. Unfortunately my friends who invited us in the first place ran late and didn't get to be with us for the taping.
We arrived and they artfully arranged us in the seats, hot girls up front, a nice mix of ethnicities within the crowd. We heard the PAs setting up the crowd, one screamed into her headset "find some people from the end of the line who are at least decent looking!"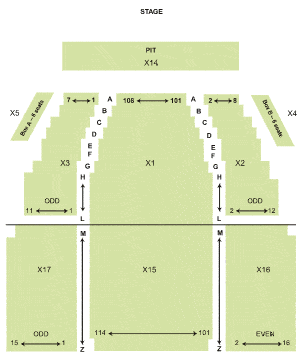 The four of us were seated in the orchestra, second row of section X16 so we had a great view and being so close to an aisle (two seats from one, four from each side) we'll very likely be on the show.
We sat down and were asked to applaud so they could check the sound. Several minutes of clapping and whooping it up for an empty audience. Then the opener came out – he will be on this season of Last Comic Standing (he's in the preview commercials on NBS saying something like "what is in those pancakes!"). He was funny, typical man joking about his weight, his dorkiness, that sort of thing. He got a good reaction from the crowd. Then more cheering for a blank stage and Dave Attell came out for an hour-long set. By this time I hadn't eaten or drank anything in several hours and I felt a bit ill from that and all this overplayed hysteria.
He was good, but he was a bit crude for the conservative DC crowd. At one point he made a pot reference and hardly a person in the audience cheered or clapped. I was thinking they all know they have a chance to be on TV and don't want their bosses seeing them support something like that. But Dave had good timing, variety and worked the audience quite well. I was entertained.
After the show my sister's coworker and her boyfriend had to head off, but we found our other two friends who were seated in the balcony. We ended up going to an adorable Italian restaurant down the street and had a lovely meal, some lovely wine and hysterical conversation. I felt a bit like a kid again when I had to call my mom to pick me up from the subway at the end of the evening (husband still out on a photo shoot). But all in all, a lovely evening and a great shirt to wear on these humid muggy DC days!
Product Reviews: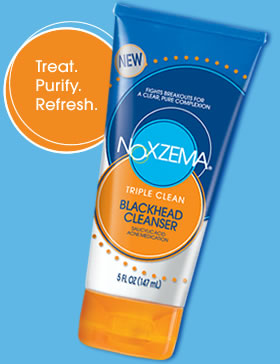 Noxzema Triple Clean Blackhead Cleanser – I got a free sample of this in the mail. I haven't used anything from Noxzema since I think middle school, and was wary that this product with all these acne fighters PLUS traditional Noxzema would totally strip and destroy my face. Not so! This product has the smell and creamy consistency of traditional Noxzema, but has small microbeads that exfoliate nicely, and salyitic acid to combat acne. I am not really acne-prone, but do get blackheads on my nose and weird bumpy things on my chin. This product (never used more than once a day) seemed to clear up my complexion a bit and not dry it out. I also had flashbacks to middle school every time I opened the tube and smelled the product. I ended up using the entire tube and went to the grocery to get more, but they were out of stock. To curb my Noxzema craving I did buy a tub of the generic-brand of the traditional cream and have used it a few times in the shower. I love how it removes even mascara but leaves my skin very silky and soft and clear.

Pantene Texturize! Moussing Foam Wax – Oh gosh, I hope I can return this stuff to Target. Utterly disgusting. The company website says:
Want texture? Texturize! Moussing Foam Wax crosses a mousse with a wax for lightness and stylability and helps you create smooth, shiny, virtually frizz-free styles with soft movement. This Pro-V Moussing Foam Wax:
* Works great on medium to long hair
* Has an easy-to-use whipped formula for lightness and style-ability
* Provides smooth, flowing definition and multi-dimensional shine
I have medium to long hair, I want shine, I want definition, I want to be frizz-free, I have used waxes on my ends for texture and mousse for volume, this seemed perfect. On damp hair I applied an amount the size of a golf ball – this is the amount of mousse I usually apply to my hair without much issue. When applying it, it acted like a curling product and began separating my strands and making it all wavy. I decided to go with it and dry it with a diffuser. I was 60% dry and already hating the result – small crunchy and overly shellacked curls that looked very 1980s. I decided to finish off the hair with a round brush, drying it straight.
Have you ever stuck your head out of a moving car window? The air feels so good, but when the car stops your hair is gummy, sticky and nasty. Well who needs a moving car when you can buy this mousse. My hair felt exactly like this. Though my hair was colored two weeks ago, the product clung heavily to my strands and made it look as though I had roots. The first inch of my hair near the scalp was greasy looking, and by time you hit the ends they looked bleached out, dry and split. My bangs were all piecey and gross, the hair was so heavy it was hard to manage. I think this product is too heavy, there was no lightness or shine, I don't even think it would work terribly well on shorter hair styles – would probably stick to a traditional wax for more control.
Now I haven't tried anything else from this line, it could be quite lovely. Also maybe I used too much product, but the can doesn't mention a specific amount that should be used and I think my size of foam is pretty standard for my length of hair. Not thrilled.