This article may contain affiliate links; if you click on a shopping link and make a purchase I may receive a commission. As an Amazon Associate, I earn from qualifying purchases. 
Some guys are super easy to shop for, and some notsomuch. Don't get caught up in the plaid shirt/tie trap, here's some suggestions on fun and fabulous gifts at a variety of pricepoints. And most of these gifts would be great for any person, not just the men in your life!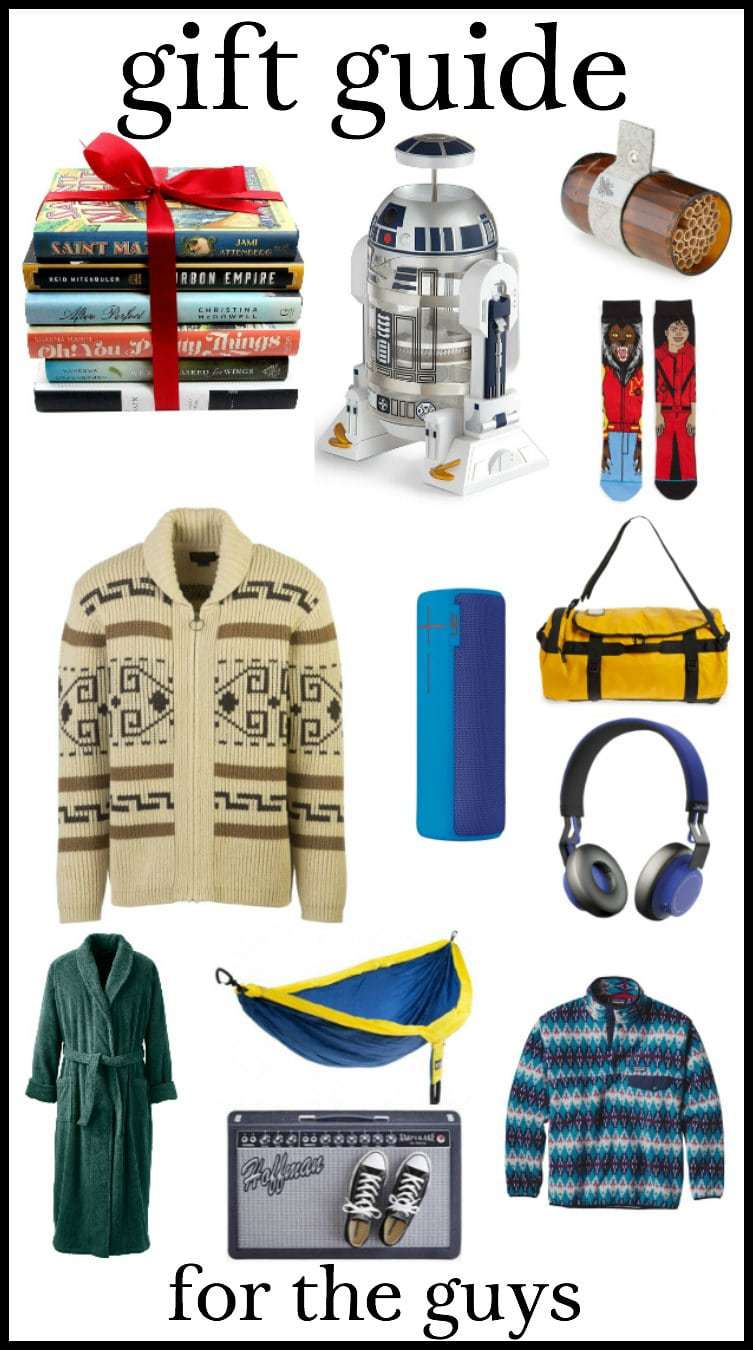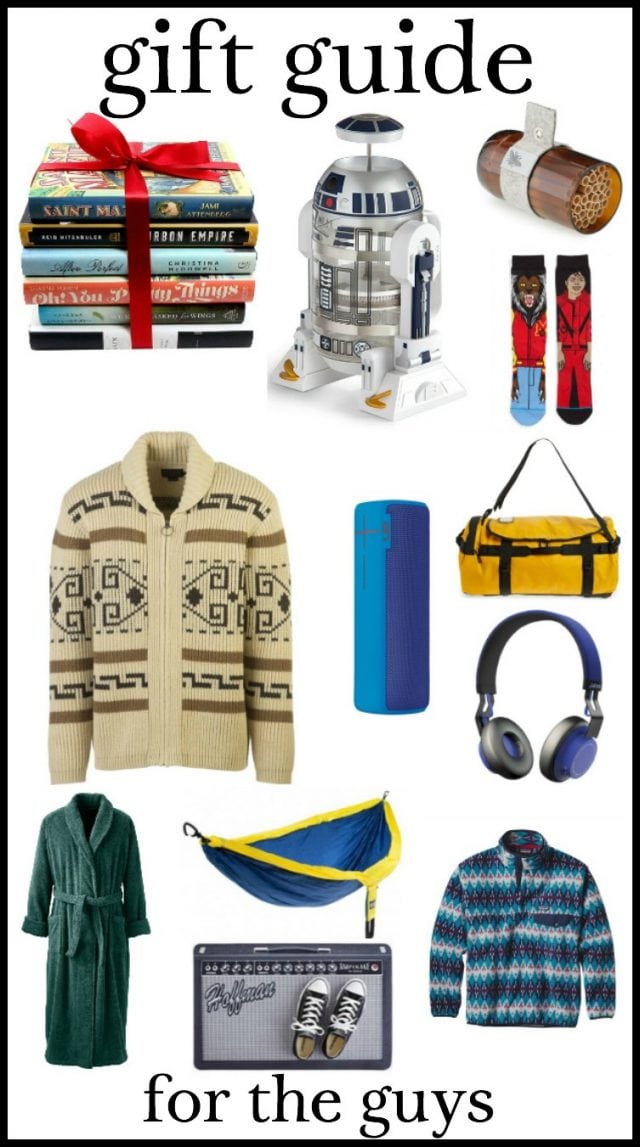 Gift Guide for the Men in Your Life
R2D2 French Press
I mean come ON, how awesome is this? It's fully functioning (and for those who considered it last year, this year it's all metal inside and far more durable) and can make four cups of java while looking so awesome on your kitchen counter.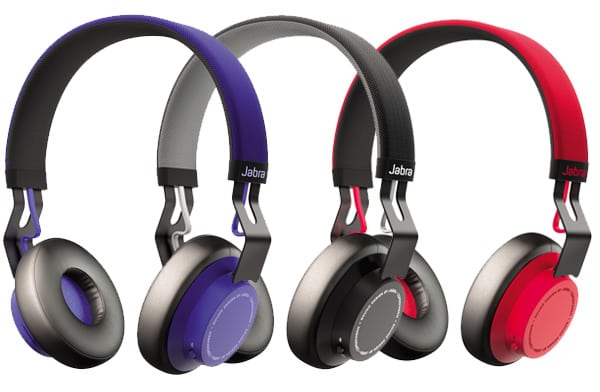 Jabra Move Wireless Headphones
Karl is obsessed with these Bluetooth headphones. They're light, comfortable, look cool and provide great sound. He wears them when working out, when washing the dishes and working in the kitchen, and even uses them when watching TV in bed when I am asleep. They come in three fabulous colors (Karl has the blue) and right now are on sale on Amazon.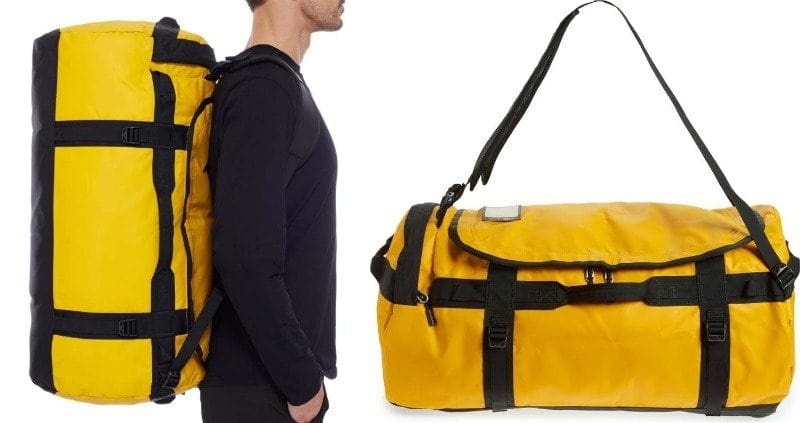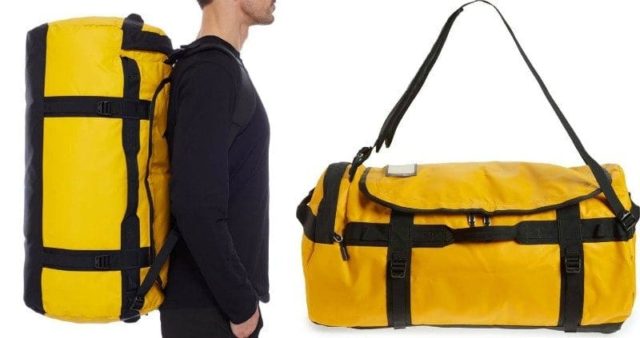 North Face 'Base Camp' Duffle Bag
This is a CLASSIC, and since Outside Magazine featured it in a recent issue Karl's been talking about it. It converts to a backpack, it can really take a beating, and it's the kind of bag that looks cooler with some scuffs from the baggage carousel and mud from the last camping trip. It's not cheap, but it's the kind of bag that is used for a lifetime and never becomes passé.



The Best Magazine Subscriptions for Guys
Classic Union Suit
Karl is tall so when I can find unique things in tall lengths I get them for him. I got him this union suit a couple Christmases ago and I never thought it would be so loved and worn so often. Camping, hiking, shoveling snow, or a lazy winter Sunday morning are all reasons he whips these out. What was taken as a joke gift ended up being a winter wardrobe staple. Two colors (though I'm partial to the red), regular and tall lengths, and hundreds of positive reviews.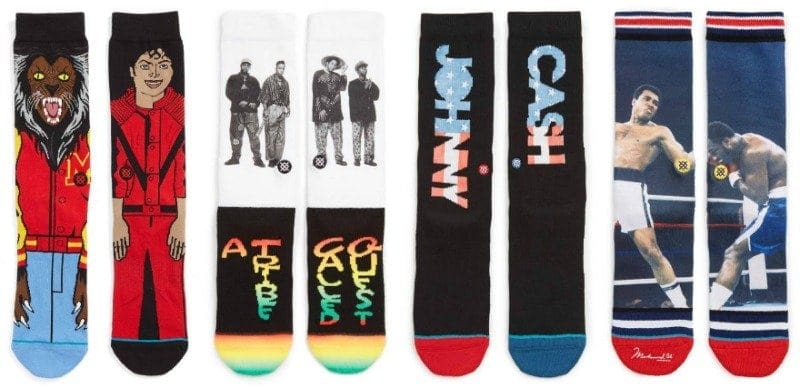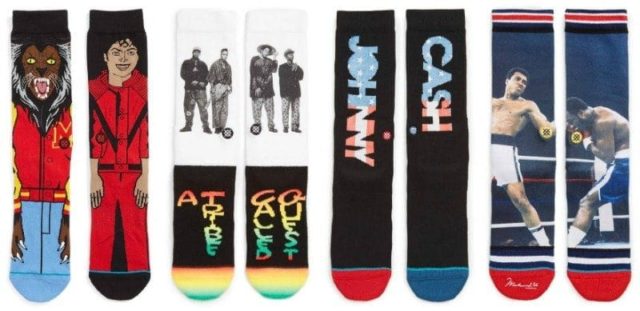 Socks by Stance
I came across these socks on Nordstrom and was highly entertained. Talk about a conversation starter! Whatever your guy's favorite pop culture reference, musicial artist, or sports team, Stance likely has an awesome and highly rated sock for it.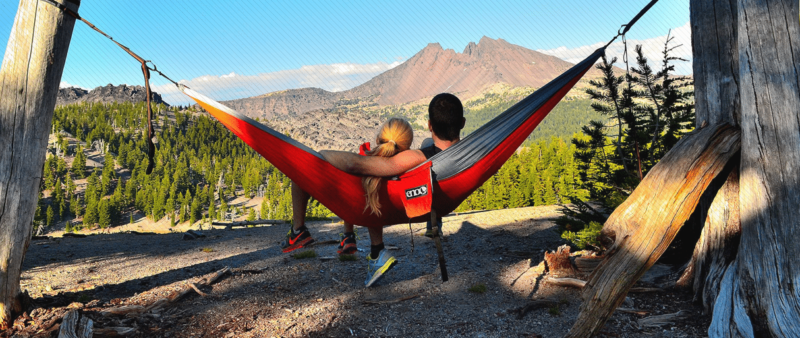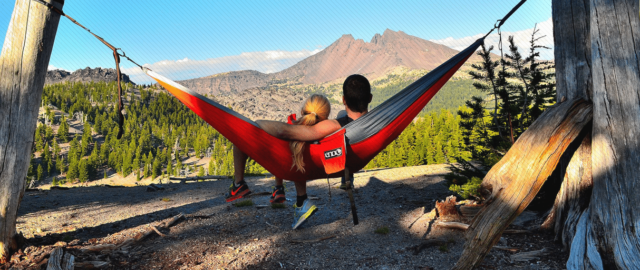 ENO DoubleNest Hammock
This is one of the best buys our family has ever made. This hammock is great for one, but can also hold two (I believe it holds up to 400 pounds). Heads up, this hammock doesn't come with straps or a frame (if you want straps, these are good ones and the ones we have). But we strap it around trees on vacations, we strap it to a beam out on our deck, Karl even put in rings in our living room and we'll hang it and Emerson and a friend will swing in it while watching a movie. When Karl goes camping, he uses this to sleep in. It balls up into practically nothing so it's easy to tuck in the car or backpack for a trip, and it's pretty nice for a romantic little nap in the middle of nowhere.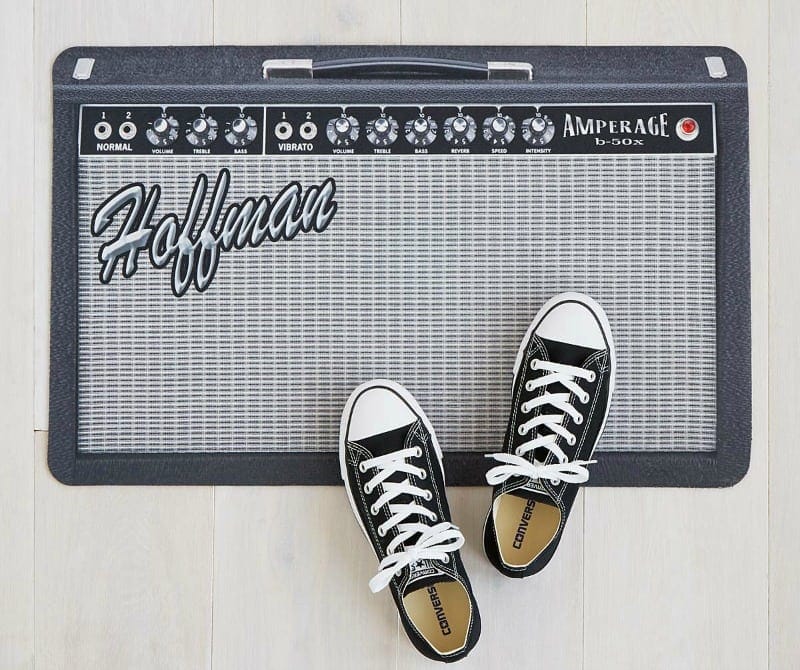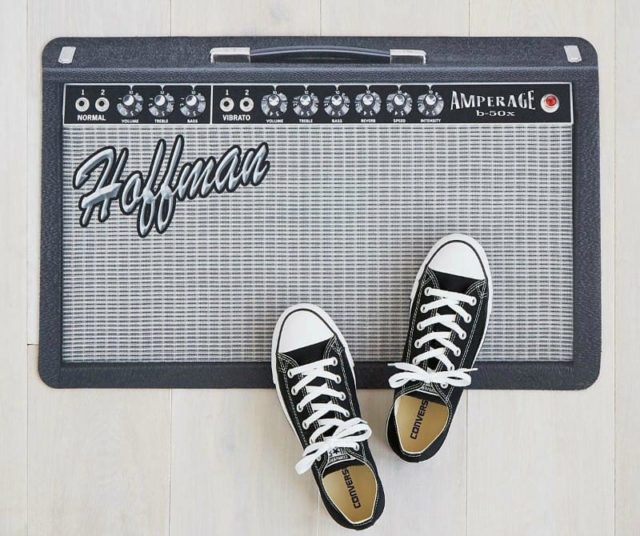 Personalized Amp Doormat
This is actually a pretty cool family gift since it can be personalized with a last name. A lot of the reviews say they've used the mat at the entrance to a play room, man cave, or garage. I kind of want this for myself!
Mason Bee Bottle
Mason bees are known as solitary bees because they nest alone. Unlike honey bees, mason bees do not produce honey and do not defend a hive so stinging very rarely happens. The female's stinger is actually her egg tube, so should a rare sting occur, there is no barb or venom. The name "mason" comes from their use of mud to build nests in gaps, cracks and other small cavities. One mason bee can pollinate what would be comparable to around 100 honeybees. Made from a recycled beer bottle, wool felt, and paper nesting tubes, this is an attractive way to encourage pollinators and provide them with a safe home.



Patagonia Synchilla Pullover
I got this for Karl last Christmas and the guy wears it ALL THE TIME. It's a heavyweight fleece, it launders like a dream, looks more streetwear than a standard solid colored fleece, and he loves the chest pocket for throwing in his phone. All this and Patagonia is an awesome company that participates in Free Trade, uses recycled fabrics, and tries to do no harm while creating amazing products.
Turkish Bath Robe
Why can only the women have the pleasure of slipping into a thick terry robe after a shower, or slide a robe on over pajamas on a chilly winter morning? I got Karl a robe a few years ago and it is a favorite. I can't recall if his is from Lands' End or not; I know I have a Lands' End Turkish robe and the quality is pretty fantastic. Eight colors to choose from and the option to have it monogrammed.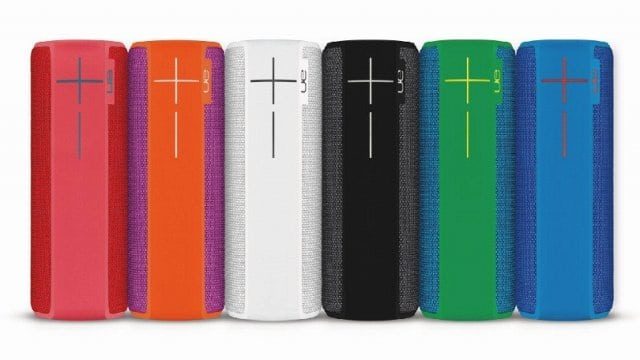 UE BOOM Bluetooth Speaker
Sure, you can get some fancy-dancy Sonos for over $400, but if you have a smaller budget but still want to get an awesome wireless speaker, this one is it. How do I know? We own this and my sister owns it too (she hooked us on the brand). These speakers are small but mighty, providing great sound and plenty of volume. If your friends have the same speaker or you have more than one, you can use an app to connect them all to have music in multiple rooms (or inside and outside). It can connect with an Amazon Dot so it can work with Alexa, it comes in a variety of colors, is shockproof and waterproof (it can survive many a steamy showers and baths and a kid accidentally knocking a glass of water on it and it getting knocked off the kitchen counter and crashing to the tile floor, totally hypothetical, heard it from a friend). Oh, and it comes in a really cool container with a bright neon charging cord. This speaker is sold many places but I've found the cheapest price on Amazon, which is where I linked.
Pendleton Original Westerly Sweater
The Dude abides. Not only is Pendleton selling the original Big Lebowski sweater, it's a stylish look this season! Kitsch AND cool, this zip-up wool sweater is a great gift and wardrobe addition. Style with a weathered denim shirt (a classic Levi's is always a good choice), a traditional Henley (I like this one from Gap), or over a favorite patterned or plaid button-front.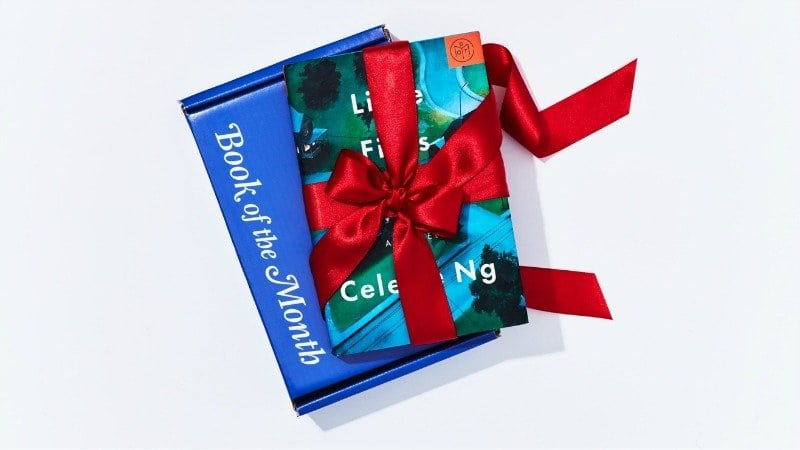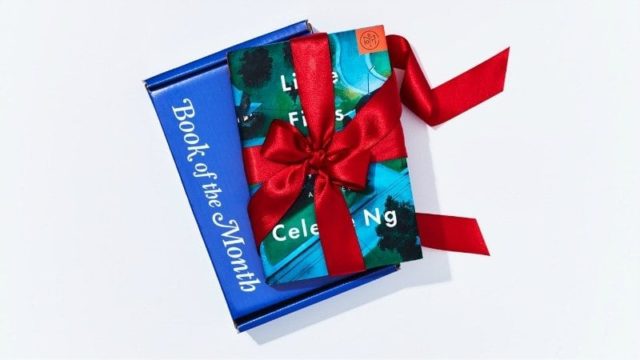 Book of the Month Club
For your voracious reader, feed his appetite with a new book of his choice each month. He'll have access to new releases and be able to pause his subscription if his nightstand gets backed up with reads. BOTM offers 3-month, 6-month, and 12-month gift options so there's a great choice for almost any budget or price point.
SaveSave
SaveSave
SaveSave
SaveSave