This article may contain affiliate links; if you click on a shopping link and make a purchase I may receive a commission. As an Amazon Associate, I earn from qualifying purchases. 
Well, I didn't get the R&R I desired this weekend, but I still had a great time!
Friday night my husband had an event, so I stayed home and watched Emerson. Honestly, I was happy for this – we snuggled (she's not super snuggly of a person except when she's under the weather), read lots of books, and once she was down for the night I caught up on some TV I knew my husband wouldn't enjoy. I opened a bottle of wine and watched the premiere episode of The Conversation from the DVR.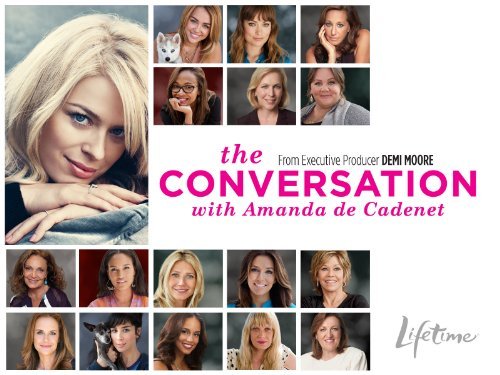 I had read about this show in Bazaar and have been following Amanda de Cadenet on Twitter for a bit, so was interested to see if this show lived up to the hype. For a premiere, I think it was pretty awesome and I look forward to more episodes. Amanda de Cadenet interviews various female celebrities, but not in your typical, "Tell me about your latest film" or, "What was it like to be married to so-and-so." Instead she asks questions to get to know that woman better as a woman – about love, getting older, losing a loved one, and postpartum depression. In the episode I saw, she interviewed Jane Fonda, Gwyneth Paltrow, Zoe Saldana, and Sarah Silverman. Amanda de Cadenet did a really great job of letting these women speak, and open up in a way that is unusual in this world of perfectly scripted interviews.  So good, she took a woman I didn't especially like (Gwyneth Paltrow) and make her someone I respected.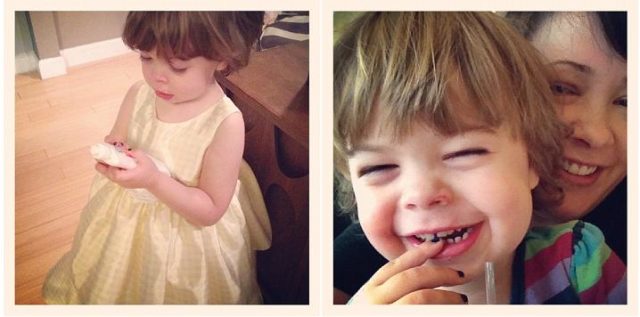 Saturday morning my husband usually teaches yoga; this past Saturday he had off because his studio space was needed for another event. This meant we as a family got to go out to breakfast! The three of us love breakfast together, and it's a toddler-friendly meal where we can relax and enjoy our time. Emerson was feeling under the weather, so instead of doing an activity after breakfast, we stopped by CVS for some meds (wow Tiny Noses nasal drops are AWESOME, though Emerson hates them) and went home so she could get an early nap. Once she woke, she and my husband headed up to Frederick to celebrate his grandmother's 90th birthday. I really wanted to be there, but before I knew about the party my sister and I had bought my mom and us concert tickets to see Chuck Berry for her birthday.
I wore my Vince Camuto striped dress with my skinny Hobo Original belt and my black booties.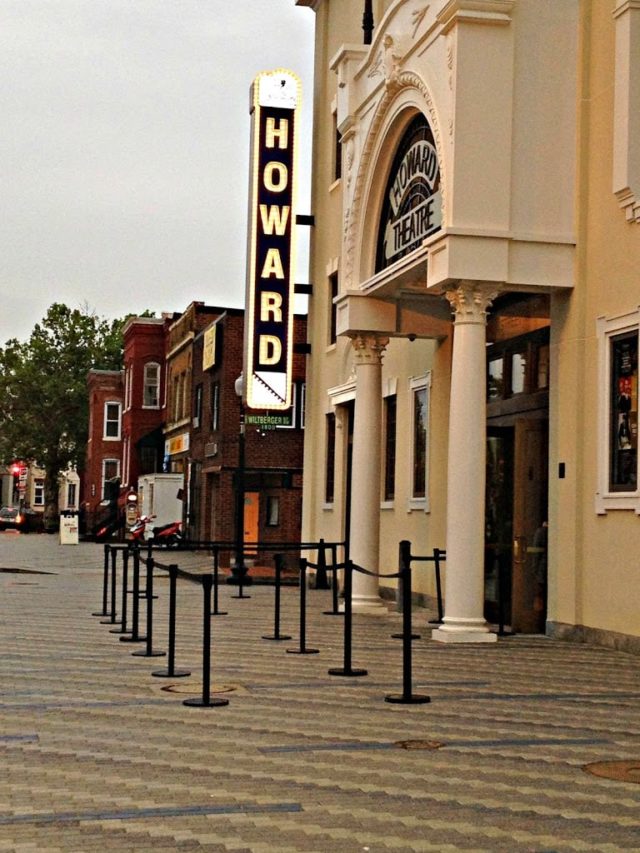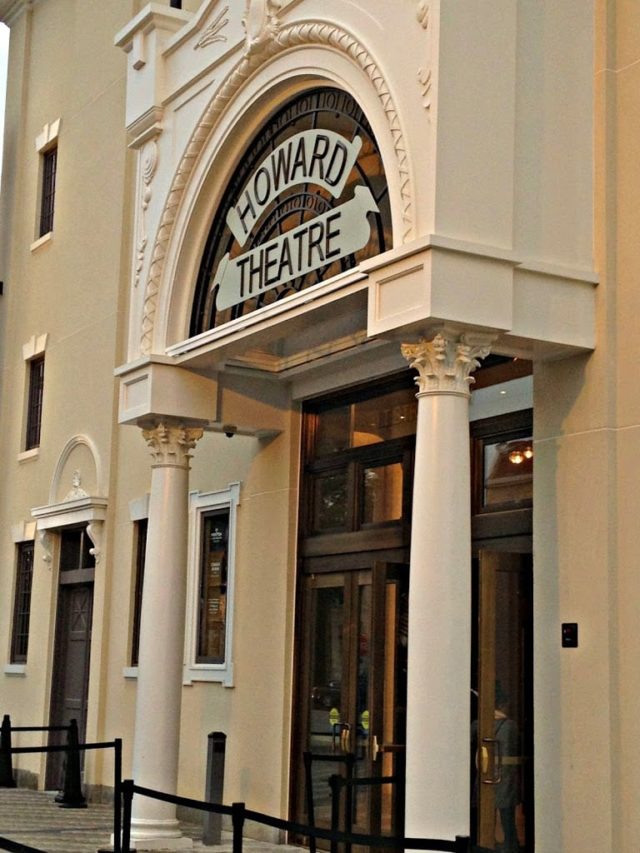 The concert as at the recently restored and reopened Howard Theater in DC, and it is gorgeous!  Very chic and elegant. For this concert, they had the main floor set up with tables.  It was a similar setup to local dining concert venues like Rams Head On Stage and The Birchmere in that you may end up sharing a table with a stranger. We were seated at an eight-person table third row center from the stage so we ended up sitting with two couples who were super music fans. One couple was also going to see Berry in St. Louis, the other came from Raleigh-Durham to celebrate their anniversary with this concert.
I was impressed with the food at The Howard – I had heard mixed reviews. The menu is very limited – just a few choices, but good ones. My mom had the salmon, my sister the fried chicken, and I the shrimp and grits and we were all happy with our dishes. They also have a list of signature cocktails named after singers who performed at the Howard Theater – I especially enjoyed the Ella Fitz, which is gin, pink grapefruit liqueur, hibiscus flower syrup and champagne. The service was great yet slow – I don't blame this on the waiter we had, but the fact that they just didn't seem to have enough waitstaff for the size of the crowd.
We finished our meal just in time for the show. And what a show it was! Chuck Berry is 85 and still touring. He did seem very old, but he was still full of life and passion for performing. He did most of his classics, and at one point asked some ladies from the crowd to get up on stage with him. We encouraged my mom to go and she was up there with five other women, and danced with Chuck Berry through a song! It was so awesome!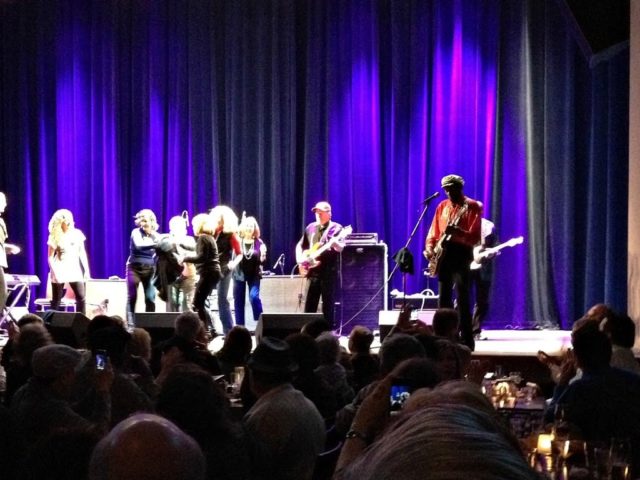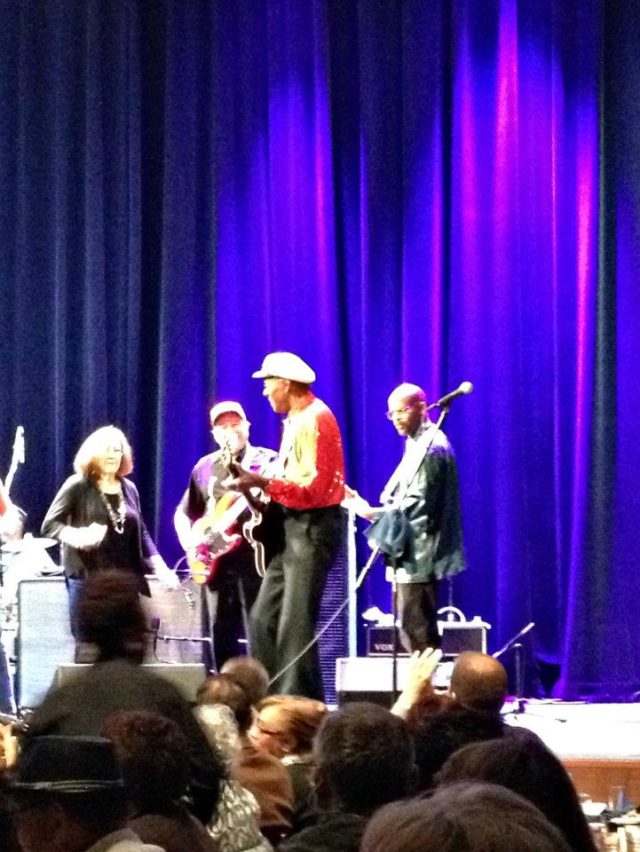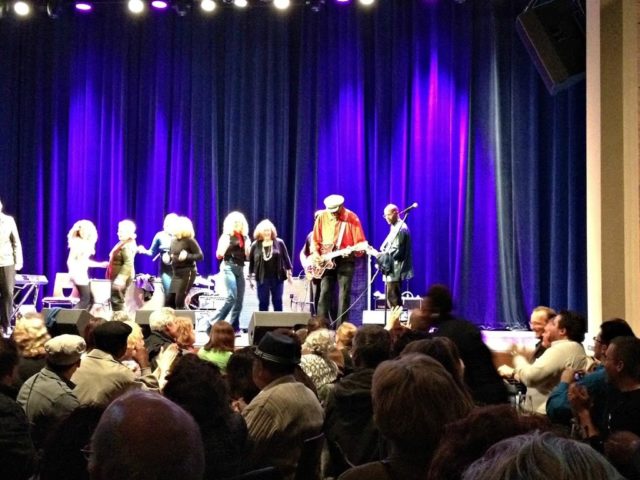 Chuck Berry only performed for about an hour, but it was totally worth it. He put his all into the performance, and it was awesome to see such a legend perform live.  The best part of the show?  At one point Berry asked ladies to come up on stage to dance with him and my mom went up there!  She (the one in the blue pants and brown bob on the far right) and about five other women rocked out with Chuck Berry through an entire song.  I was so impressed, even the gentleman sitting next to me said that my mom was a "badass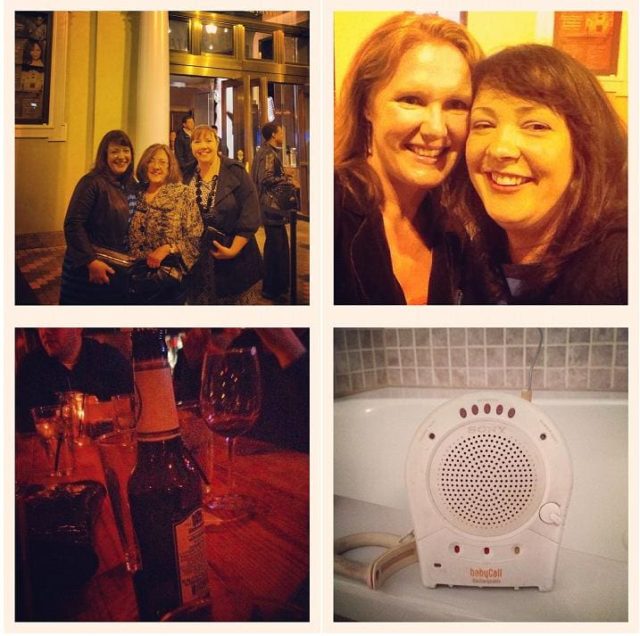 After the show, we met up with DC Celine, her husband and friends who also attended the concert.  The eight of us went to have a drink at the nearby Shaw's Tavern. I got home around midnight, was in bed by 1… and was back up at 3am with a sick crying baby and a baby monitor on the fritz. No matter what frequency or where we placed the monitor it was screeching static. While Emerson could be considered old enough to go sans monitor, I didn't want to do that when she was sick, and there's a distance between her room and ours. I went to her room to comfort her and give her another dose of nasal drops, went back to my room and the monitor was just too much. So much, I shook it in frustration and ended up breaking it.  I decided to sleep on Emerson's floor (seriously, that was preferable to the monitor), but Emerson eventually woke and kicked me out (did I mention she's not snuggly? She also feels her room is HER room and kicks us out when she's ready for bed or she wants to play alone). So by this time it's around… I think 4:30 so I just went downstairs and watched several episodes of GCB OnDemand until Emerson fully woke up at 7:30. I got her dressed and made her breakfast, my husband came down and I took an hour power nap.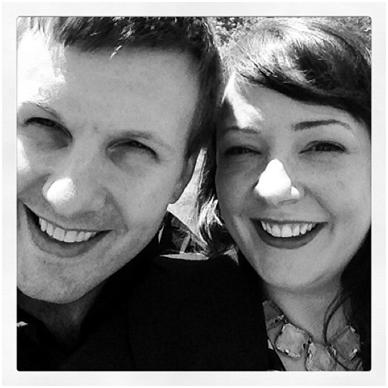 While I was sleeping, my husband took Emerson to my mom's, and once I got up I quickly got dressed because my husband was photographing a baptism and I was his assistant. The event was in Mt. Airy and it was an adorable baby who is part of an awesome family… thank goodness for Starbucks which kept me going! It was a beautiful day, which made for an awesome drive there and back. Since Emerson was napping at my mom's by time we got back into town, we stopped at our local cafe for a meal and beer. Last night I was in bed by 9pm, I was so wiped by the weekend!
Follow Me | Twitter | Facebook