This article may contain affiliate links; if you click on a shopping link and make a purchase I may receive a commission. As an Amazon Associate, I earn from qualifying purchases.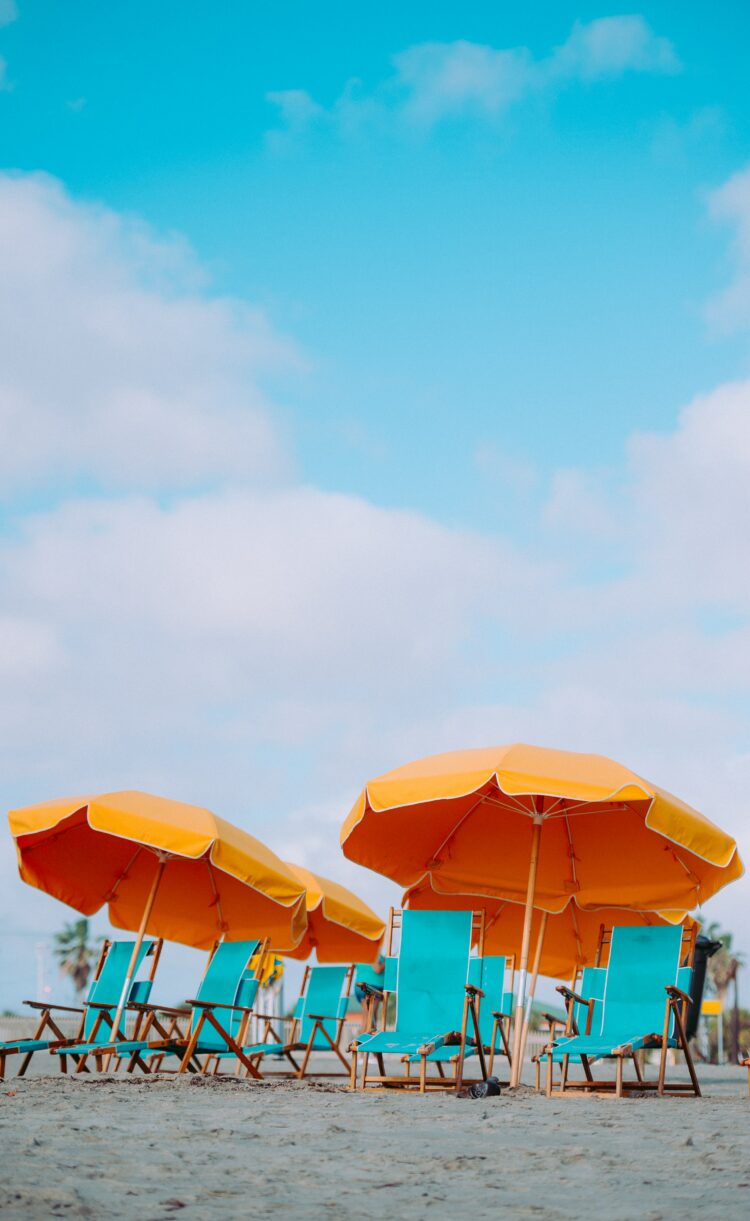 I have felt overwhelmed for a while, but it has really reached a head this summer. Last year, I was so nervous for my job, I never took a break. And now I feel burned TF out. I'm going to therapy, I am working out, I am trying to get sleep, trying to meditate, I even went and splurged on a massage. But I am still fried.
Summer is always a time when I slow down the business, but I haven't done that since 2019. Last year I was panicking, unsure of my future and my finances. I haven't taken a break since. Sure, our family just went on a road trip, but you and I know that planning and attending a family road trip to multiple states ain't relaxing. And taking time off work means playing catchup for pretty much as many days as one is away.
And I have more travel this month. And it's all with extended family, which is awesome but has its own unique stressful and emotional taxing moments. I was going to keep the trip in the middle of the month short because there is no Wifi where we're staying, but I have decided to stay the full week with the family. And I am going to chill out a bit the rest of this month so I don't go into fourth quarter already fried. Because fourth quarter is INTENSE when you are a blogger/influencer. It's a snowball from back to school/fall fashion right into holiday gift guides but it keeps rolling with January sales, February taxes, and next thing you know it's spring.
I have deleted this a few times. I have said, come on Alison, you can do it. You may be away today but tomorrow night when you get home you can pull together a blog post. Take some photos of your outfits this weekend, write content on your phone while waiting for a meal or a friend and put it all together. Use those small moments to make something big. You've got this.
But I don't want to anymore. I am tired. I am a mean mom and a grumpy wife and a short-tempered daughter. I don't see my friends, I don't have hobbies, and when I do go to bed my mind won't shut off because of all the things on my to-do list. So things will be relaxed here on Wardrobe Oxygen through the remainder of August so I can get my shit together and not only survive the rest of the year, but enjoy it.
I feel guilty writing all this. I feel so entitled and spoiled and lazy. And I hate that I feel this way. I mean come ON, we've lived through lockdown, we have had loved ones die, we've had our jobs affected, we still have a pandemic raging across this globe. And I'm feeling guilty for having a reduced work schedule for the rest of the month. I hate that we're immersed in such a culture that we see value in working beyond our physical and mental capacities and reward working hard over working smart.
But I'm not deleting because I know regardless of your job or situation, you may be feeling the same. Guilt for not getting back to normal, guilt for not being as productive as you have been before, guilt for taking time to relax and decompress and heal. I regularly preach the oxygen mask theory – you need to care for yourself before you can properly care for others. Well let's do it. Let's all give ourselves some grace and some space so we can be better workers, lovers, parents, caregivers, and friends. We all deserve it.
Weekend Reads
Amanda Knox: 'My Identity Continues to Be Exploited' (The Atlantic)
A woman's intimate recording of Wyoming in the early 20th century. (New Yorker)
Remembering Edith Massey, one of Baltimore's original Dreamlanders on the 40th anniversary of 'Polyester.' (Baltimore Magazine)
We found a way to vaccinate way more people: All it took was a block party. (Washington Post)
Meet the trans woman suing to block Montana's awful birth certificate law. (Them)
Sandra Oh on challenging the unbelievable pressure of being a modern woman. (The Cut)
Reckoning with the theft of Native American children. (Vox)
See 35 looks from Vogue Magazine's September global fashion spectacular. (Vogue)
Remembering Prince through stories of those who knew him. (AnOther Magazine)
When the headlines won't stop, here's how to cope with anxiety. (NPR)
You want to be productive. Software wants to help. But even with a glut of tools claiming to make us all into taskmasters, we almost never master our tasks. (Wired)
6 lessons Simone Biles just taught our girls. (Washington Post)
TerraCycle recycles everything from Solo cups to Febreze canisters, but are they doing more harm than good? (Vox)
You're going to need proof of vaccination to attend New York Fashion Week. (WWD)
American shoppers are a nightmare. (The Atlantic)
It started because he went to watch the sunrise. Now he's a trusted confidant to strangers each morning from his bench. (Washington Post)
Retailers are bracing for a holiday worker shortage — and shoppers should be, too. (Dallas Morning News)
Looking for plus-sized swimwear over a 24W? My friend Emily has you covered. (Authentically Emmie)
Why so many American Olympians are broke. (Insider)
Hear/See/Read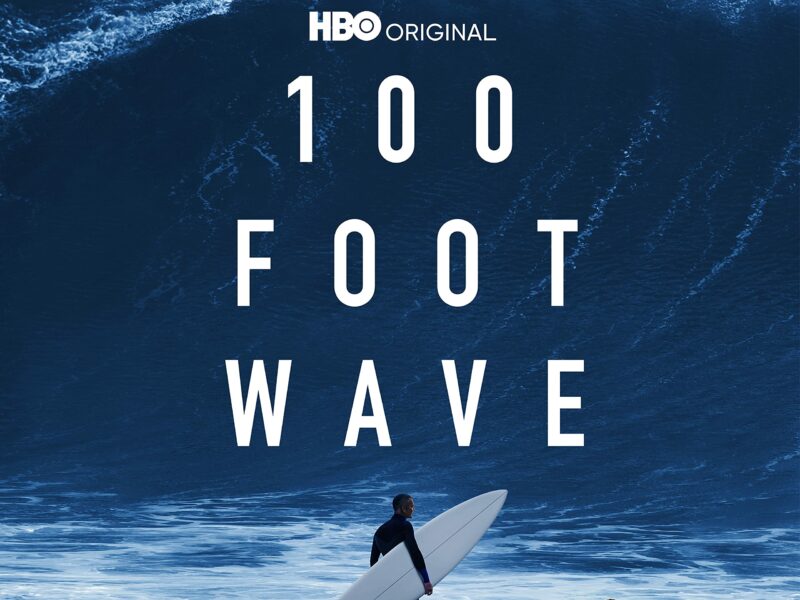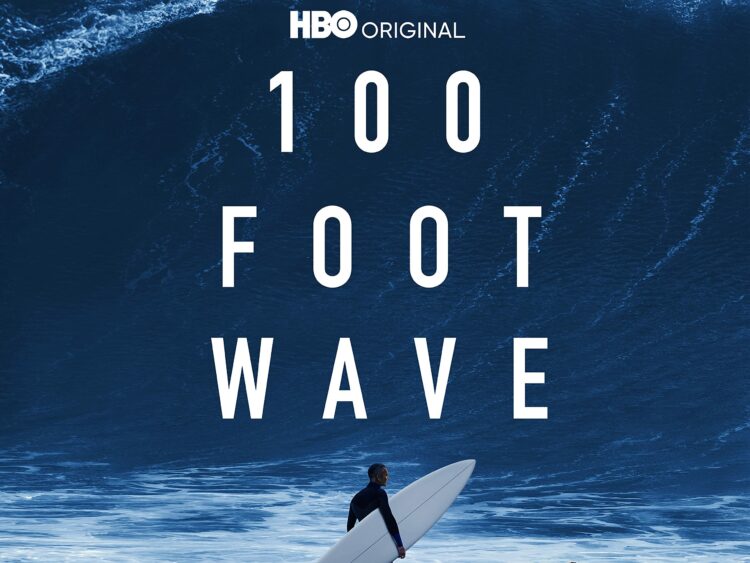 This week Karl and I watched the first couple of episodes of 100 Foot Wave, the documentary series about surfer Garrett McNamara, who visited Nazaré, Portugal in hopes of conquering a 100-foot wave. In the process, he and his team turned a small fishing village into one of the world's pre-eminent big-wave surfing destination.
My thoughts on this documentary? If you dig surfing, you should see this. I didn't find this documentary very inspirational or anything I could connect to my life. My husband loved it but he used to surf and knew the story of this big wave and liked knowing the behind-the-scenes. I just felt for McNamara's wife, though she totally sighed up for this role knowing the job description. Eh… it was nice to look at. I was able to do a lot of this blog post while watching it, so if you're looking for that kind of TV, this is a pretty and positive option.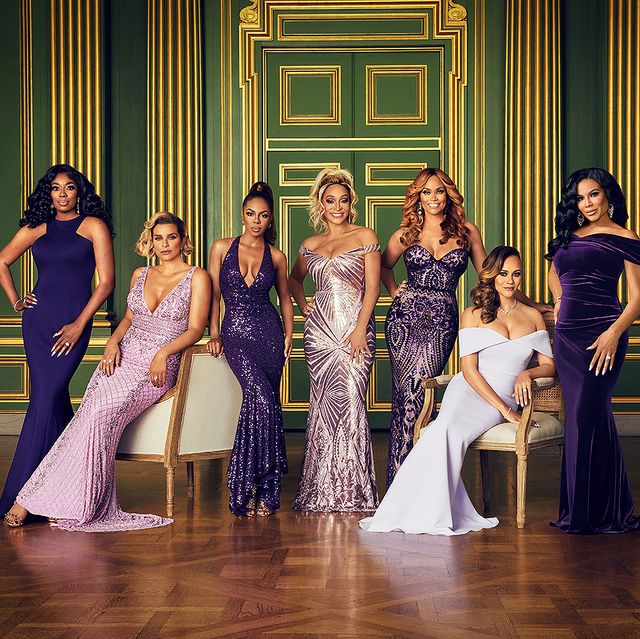 We finished Domina, are still watching Gossip Girl and The White Lotus, and plan to dig into season 2 of Ted Lasso. And while I don't watch most reality TV, Real Housewives of Potomac. is a guilty pleasure. How can I resist when they live nearby and go to places I recognize and sometimes I recognize people I know at their parties?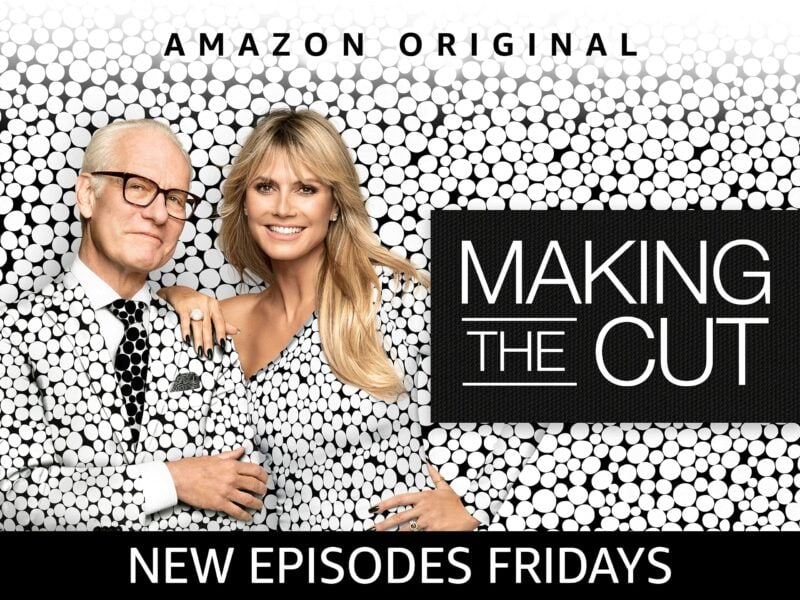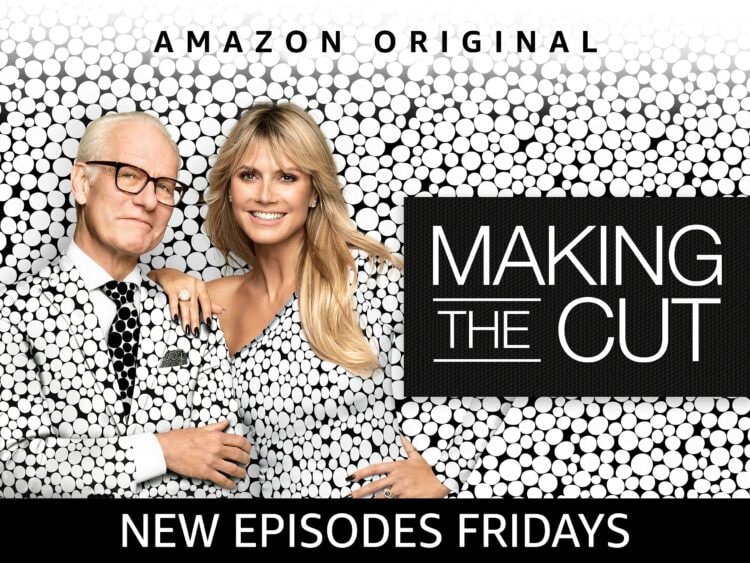 We're also watching Making the Cut, an Amazon Prime show that has Tim Gunn and Heidi Klum and it's a fashion designer competition show but it is not Project Runway. And that is not a dig; I really feel this show is different. It's more serious, the designers more established and not chosen for their entertaining personalities and antics. There is no Mood; the designers have access to most any fabric and notion they desire so the stress is placed on time management, delegation, and talent.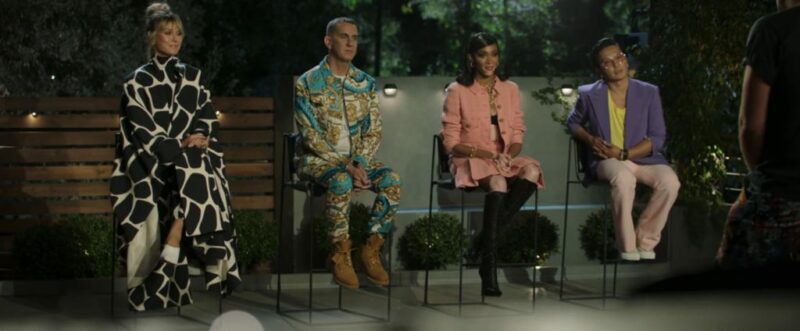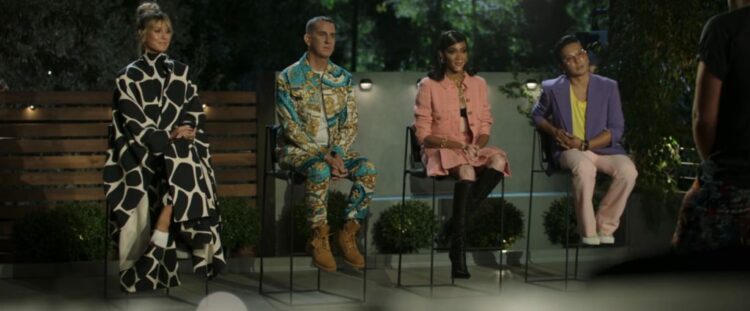 The judges are Heidi, Jeremy Scott, and Winnie Harlow with occasional guest judges such as Shiona Turini and Prabal Gurung (who wore a look I want in my closet STAT and I can't believe the only photo I can find of it online is the one above and a few on his IG). Their commentary on the looks is really smart and appropriate to the designers' future careers.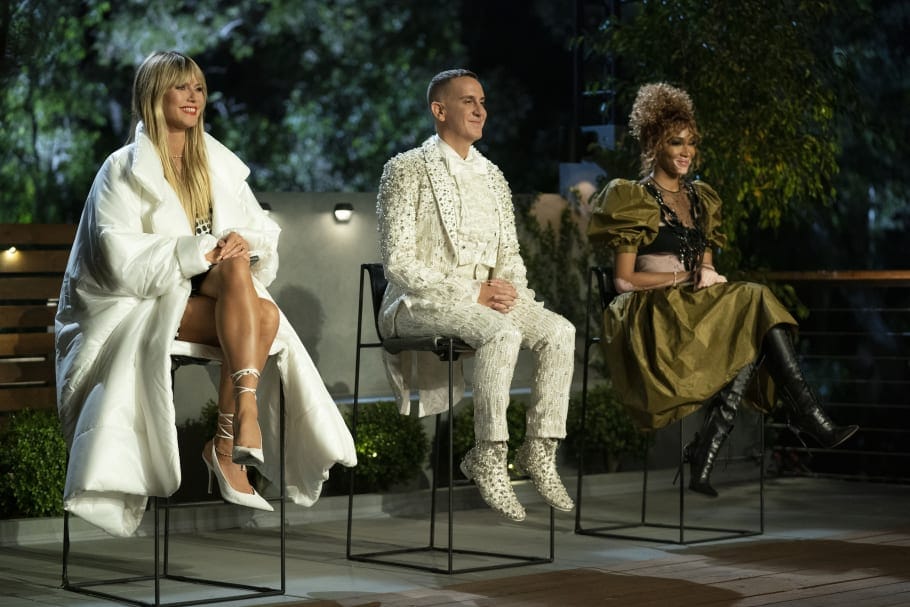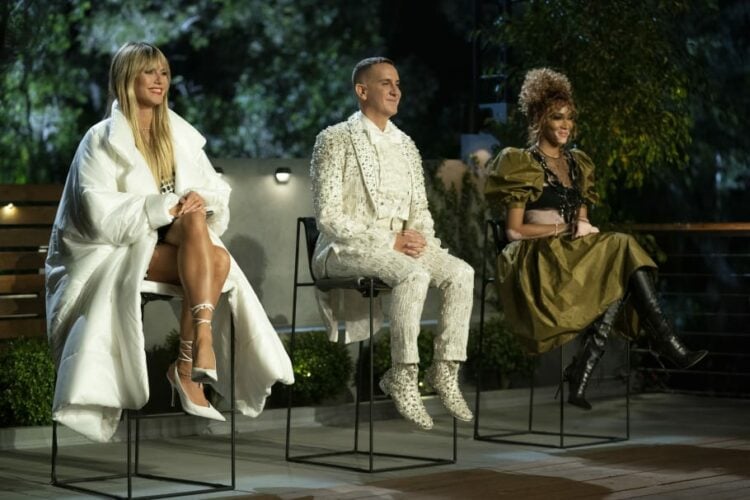 Since watching this doc on Jeremy Scott I am even more a fan, and on this show, he is blunt and honest but gosh I love to see that sweetness when he sees great design or hears the passion in a designer's voice. Heidi Klum is a walking Barbie doll and each week she floors me with not just her fashion but her makeup and hair and styling.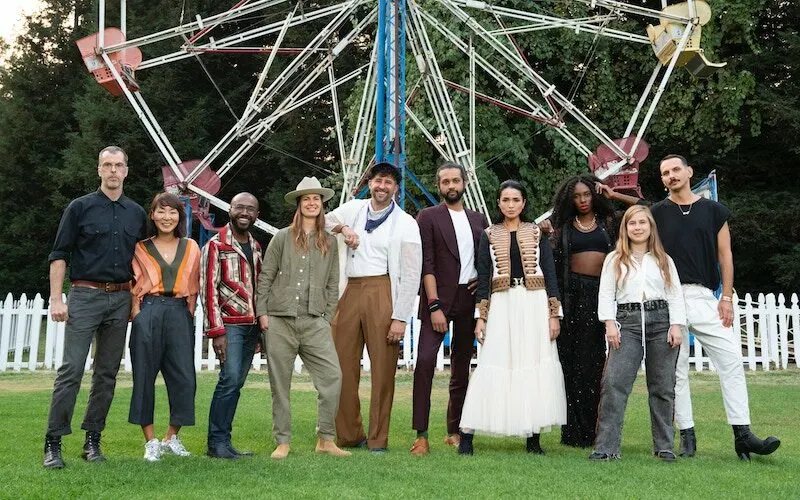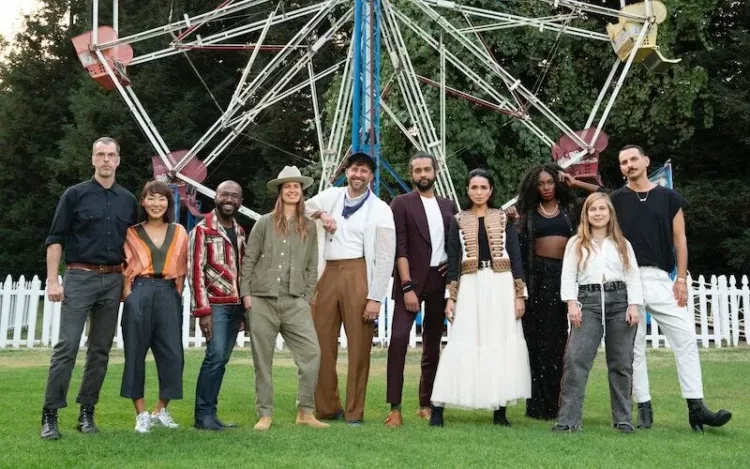 The winner each week gets one of their pieces sold at Amazon. These pieces are always modified to make them a reasonable price and easy to mass produce. I have never had the desire to buy a single piece from this show this season or past seasons… until the Levi's collab. I won't state here the winner because I don't want to spoil it for anyone, but if you click here you can see which designer won and what piece was made to sell on Amazon.
It's such a freaking cool jacket. While watching Karl and I both were in love with the jacket and I whipped out my phone and ordered us two. Glad I did it so quickly because the jackets are now sold out with no plans to get them back in stock. I'll get some photos of us wearing them together in the near future. I hope the designer creates a similar version to sell in the future (and keep it gender-neutral and offer more sizes) because it's pretty cool. And if not stuck under Amazon constraints they can likely make it more luxe and fix the little issues I find with it (the same ones in the reviews on Amazon).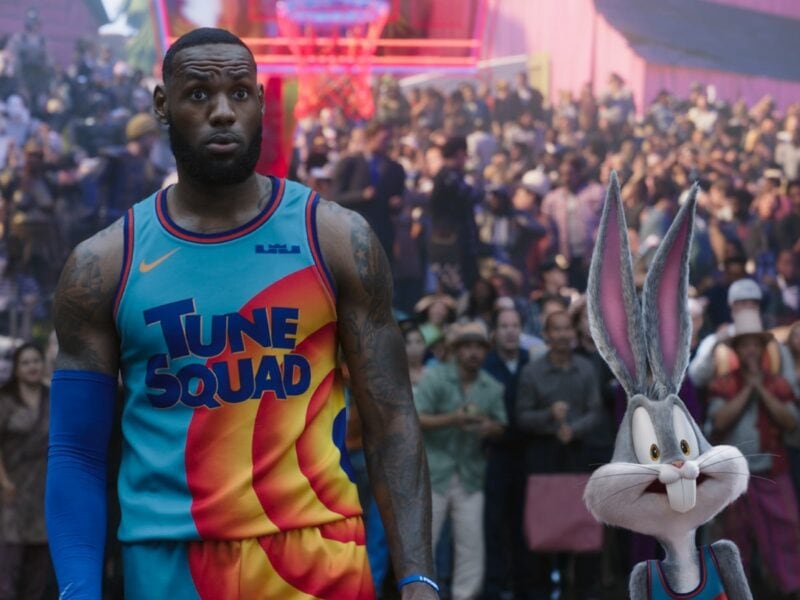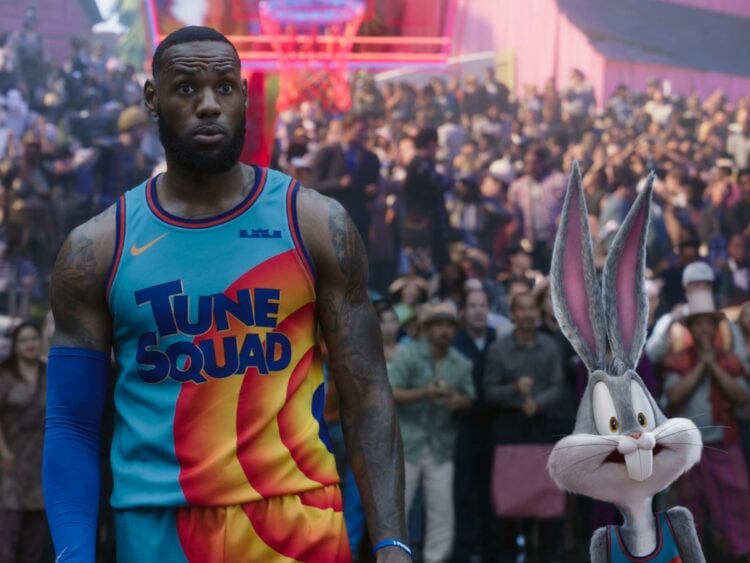 Oh, and we also watched Space Jam: A New Legacy. It was a slog to get through; even our kid didn't like it. Things I Googled and learned while only halfway watching: Is that LeBron James' real family (no). Who played LeBron's high school coach, he looks so familiar (Wood Cross, I recognized him from playing Damon Cross on Empire but he has been in a lot more). Wow, it's 2021 and we have Speedy Gonzalez in a movie (this article from the LA Times and the many of comments were a good read). Was the first Space Jam this bad (I realize I never saw it but K and E both confirm that yes it too sucked but somehow wasn't as obvious maybe because it was made decades ago).
For Your Entertainment
This week, Beyoncé dropped two new music videos from her Disney+ film Black Is King. I don't have Disney+ and haven't seen her film, but as soon as these videos came out I went to see them. I think every generation can agree that Beyoncé isn't just popular, she is a history maker. In fact this week, "Formation" was named by Rolling Stone to be the best music video of all time. A Beyoncé video is more than music, it sets the trends we'll see for years to come, will be copied as Halloween costumes and Instagram photos, phrases will be trendy and used over and over for a generation, it is iconic. So below are her two videos. Because you don't have to be the biggest Bey fan to appreciate her talent and power and understand these videos will become as much a part of pop culture as… well as "Formation."