This article may contain affiliate links; if you click on a shopping link and make a purchase I may receive a commission. As an Amazon Associate, I earn from qualifying purchases.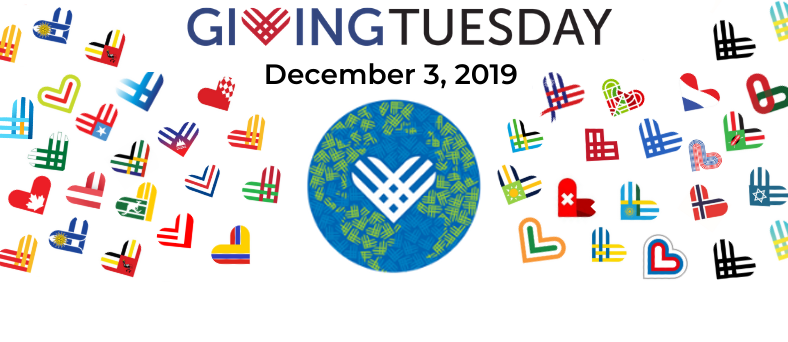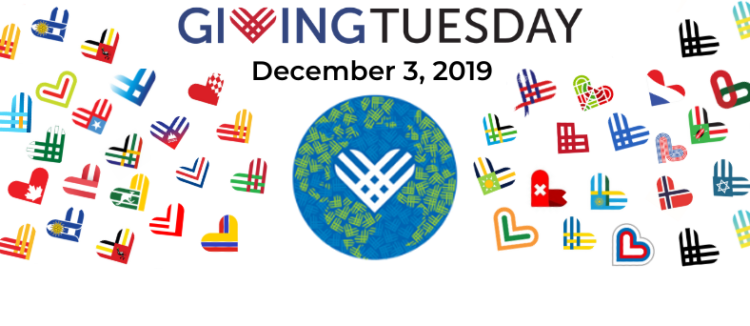 GivingTuesday is a global generosity movement unleashing the power of people and organizations to transform their communities and the world today, December 3, 2019, and every day.
GivingTuesday was created in 2012 as a simple idea: a day that encourages people to do good. Over the past seven years, this idea has grown into a global movement that inspires hundreds of millions of people to give, collaborate, and celebrate generosity. This is the fifth year I dedicate my post the first Tuesday after Thanksgiving to a charitable organization I feel deserves recognition and support. This year is a bit different as I am sharing multiple organizations that are close to my heart and in need of funding for great projects to make this world a better place. Each month I take a portion of the profits from Wardrobe Oxygen and donate them to a charity. The past few months I have offered five charities and let you vote which one to receive the donation; today I am donating to all five charities.
I Support the Girls
In 2015, a mom in my community shared on Facebook that she was collecting bras and feminine hygiene products for a friend who would be donating them to a DC homeless shelter. She asked this soon after I was asked by a woman outside my office if I could buy her some tampons as she had been without any for months and the shelters don't have them either. I donated all the bras I didn't wear regularly and bought several boxes of sanitary products from the local drug store. And a month later, I featured I Support the Girls for my second GivingTuesday post. Little did I know, I Support the Girls had just started with that first Facebook request for donations.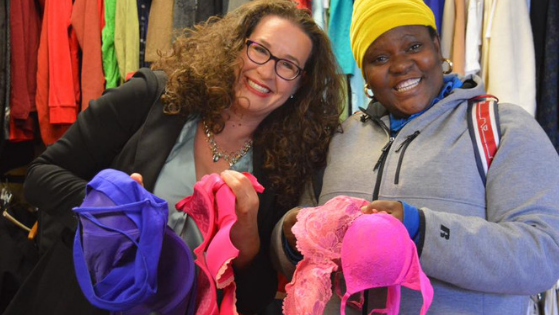 Dana Marlowe, an amazing woman I am honored to now call a friend, lost weight and went into her local Soma boutique to be fitted for new bras in her new size. She asked the saleswoman what should she do with her old bras and the four words the saleswoman said changed her life: "Homeless women need bras." She posted on Facebook that she was doing a two-week collection for a DC homeless shelter; that post is what my neighbor saw and shared. Receiving thousands of donations, Dana founded I Support the Girls.
Four years later, I Support the Girls has collected and distributed over five million bras and menstrual products. They have over 50 affiliates across the United States as well as in Canada, the Philippines, Australia, and Pakistan. Each affiliate is responsible for learning about the local need, meeting, and vetting potential organizational partners, collecting and then distributing products so they reach the end-user. Additionally, individuals and businesses (small and large) organize product drives across the country (I love that Soma is one of these companies that hosts drives). Those products are then delivered to the local affiliate head who ensures they are distributed to ISTG's organizational partners.
There are 216,000 girls and women living on the streets of the United States and millions more globally. Periods do not stop for hurricanes. Clothes need to be washed and changed. Teen girls do not attend school 3-5 days each month out of embarrassment that they cannot afford menstrual hygiene products. Women cannot stand straight while wearing an 8-year-old bra and they cannot entertain the idea of going on a job interview 3-5 days every month. You can make a difference in a woman's life just by updating your intimates drawer or adding an item to your next drugstore purchase, and you can keep the lights on at ISTG with a monetary donation.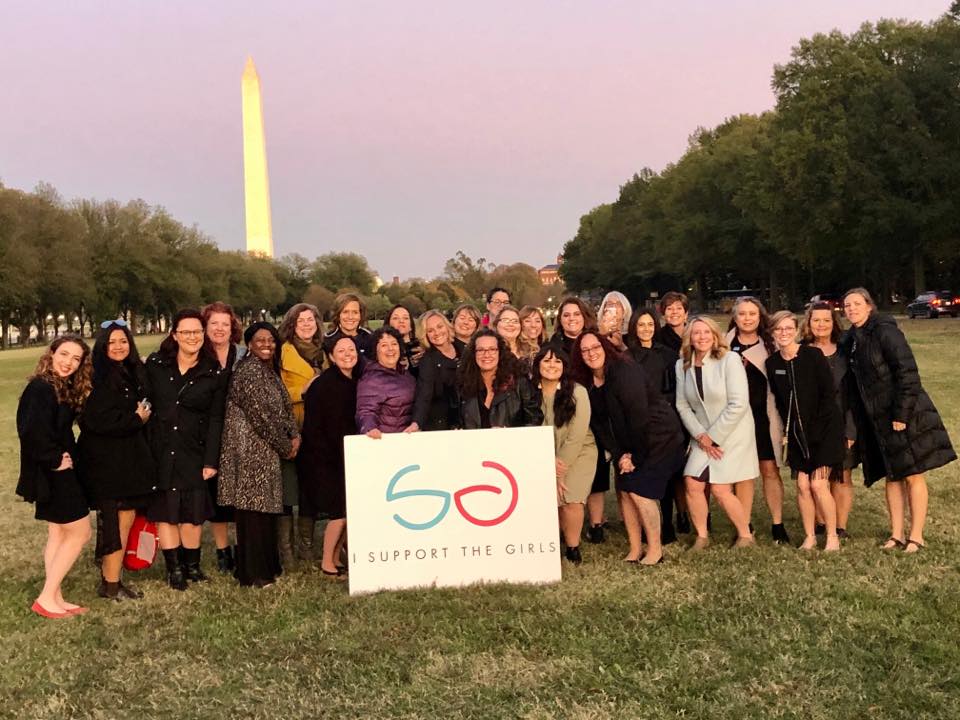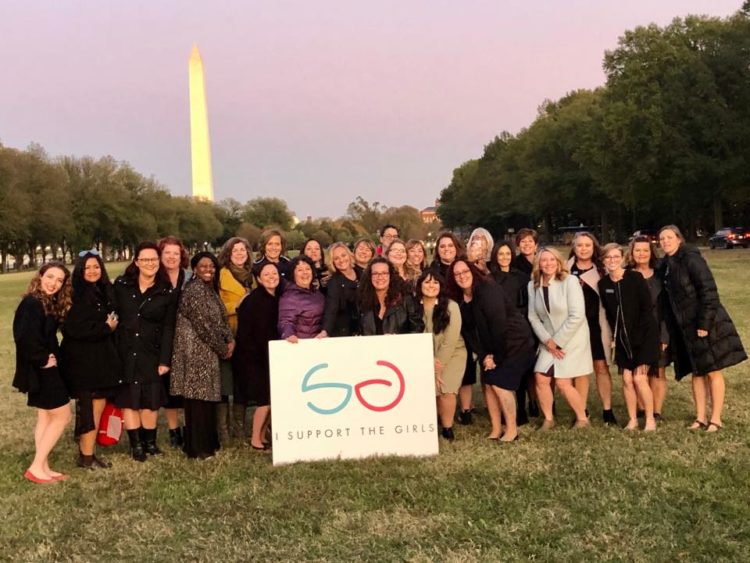 How You Can Help I Support the Girls
The Health Wagon
In 2014 I saw a piece on 60 Minutes on The Health Wagon and I have been a supporter of this program ever since. It was the first organization I featured for GivingTuesday. I do not live in Virginia, but it's not necessary to be personally connected to a cause to be emotionally connected. As I write this, I am on hold to enroll for healthcare for next year through the ACA. I am frustrated by the process, but feel blessed I have such an issue to be able to afford to deal with. I type this with an arm that wouldn't be able to function properly if it weren't for insurance. I'm married to a person who wouldn't be alive today if he didn't have good insurance that allowed him to visit specialists who diagnosed his cancer. And we are raising a child that is a product of a difficult birth, one that would have bankrupted us if we didn't have insurance.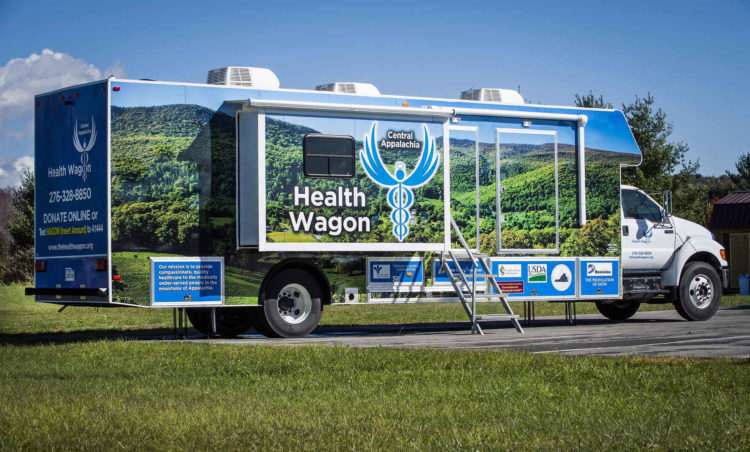 Since 1980, The Health Wagon has offered mobile health services to the medically underserved in Southwest Virginia, a state that has over one million residents that lack health insurance. The Health Wagon focuses on this part of Virginia because the poverty rate in this area is 70% to 140% higher than in the rest of the state and those aged 35-64 in the area die 30% earlier than the same population in the rest of Virginia. Every dollar donated to the Health Wagon is approximately $100 reaped in health care benefits. In 2018, the Health Wagon assisted more than 4,000 patients obtain access to care valued at over $5 million. The Health Wagon has grown to operate three mobile health units and two stationary clinic sites but still can't access all that need their help.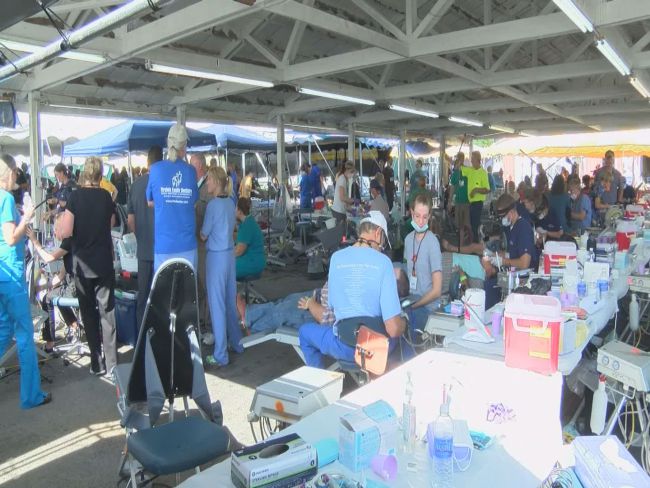 How You Can Help The Health Wagon
HistoriCorps
HistoriCorps is a 501(c)3 nonprofit that provides volunteers ages 14 and older of all skill levels with a hands-on experience preserving historic structures on public lands across America. Volunteers work with HistoriCorps field staff to learn preservation skills and put those skills to work saving historic places that have fallen into disrepair. HistoriCorps works to ensure America's cultural and historical resources exist for generations to come. HistoriCorps crews work all over the country, and since 2009 volunteers have helped preserve hundreds of structures in 26 states and territories from Alaska to Virginia.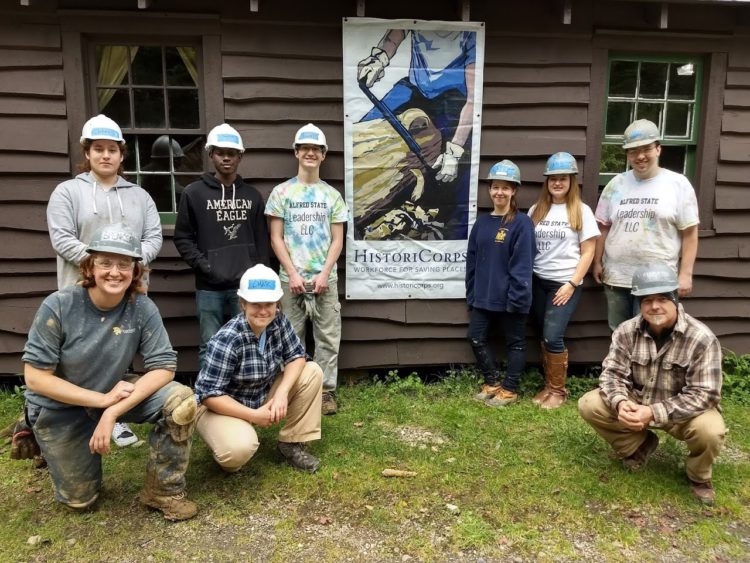 There was a need in America for an organization that could conduct "step-on, step-off" projects to save historic structures on public lands and provide resources including volunteers, expertise, tools, and equipment. HistoriCorps is now building the capacity of public land management agencies to preserve their historic resources, advance green technologies, and foster stewardship among local communities. By working with constituents, partners and alternative workforces, HistoriCorps is implementing meaningful solutions that save special places for generations to come. I first learned about HistoriCorps when I visited Bostwick House, featured in this blog post. It's so sad to see historic buildings crumble in disrepair, HistoriCorps preserves these buildings and with it, a part of American history.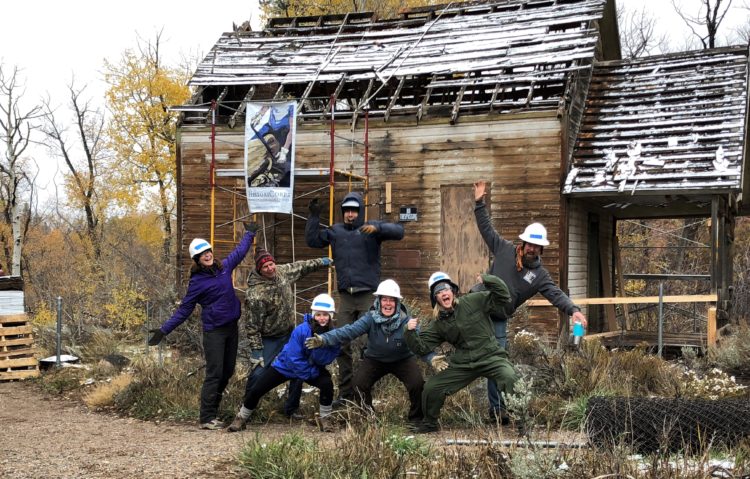 How to Help HistoriCorps
Planned Parenthood
For over 100 years, Planned Parenthood has been America's most trusted provider of reproductive health care. Planned Parenthood was founded on the revolutionary idea that women should have the information and care they need to live strong, healthy lives and fulfill their dreams — no ceilings, no limits. Planned Parenthood delivers vital reproductive health care, sex education, and information to millions of women, men, and young people worldwide.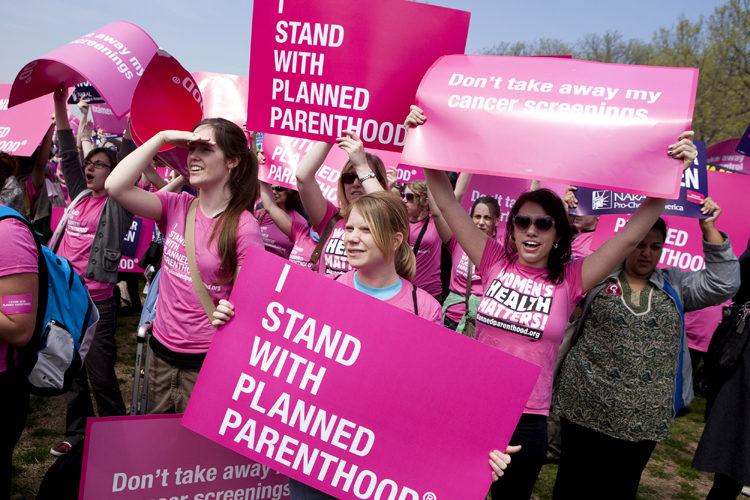 On campuses and online, in statehouses and courts, in community settings, and in the media, Planned Parenthood is a visible and passionate advocate for policies that enable Americans to access comprehensive reproductive and sexual health care, education, and information. Whether talking with members of Congress, parents, or faith leaders or arguing cases before the U.S. Supreme Court, they fight for commonsense policies that promote women's health, allow individuals to prevent unintended pregnancies through access to affordable contraception and protect the health of young people by providing them with comprehensive sex education.
For many individuals around the world, access to vital reproductive and sexual health care and information is blocked — by poverty, a lack of basic services, or politics and war. Planned Parenthood works with local partners in Africa and Latin America to overcome these barriers by increasing access to health care and education.
Every time I mentioned Planned Parenthood on Wardrobe Oxygen, readers freak out and share they will not support my site again. I share the information above to show that Planned Parenthood helps people in so many ways and is so important, especially in communities that lack healthcare options. I believe in Planned Parenthood, and a portion of the profits from Wardrobe Oxygen are donated to them on a monthly basis. Whether or not you would have an abortion does not matter when it comes to offering access to judgment-free quality healthcare and factual, informed sex education. And ending Planned Parenthood will not end abortions, it will only end safe abortions.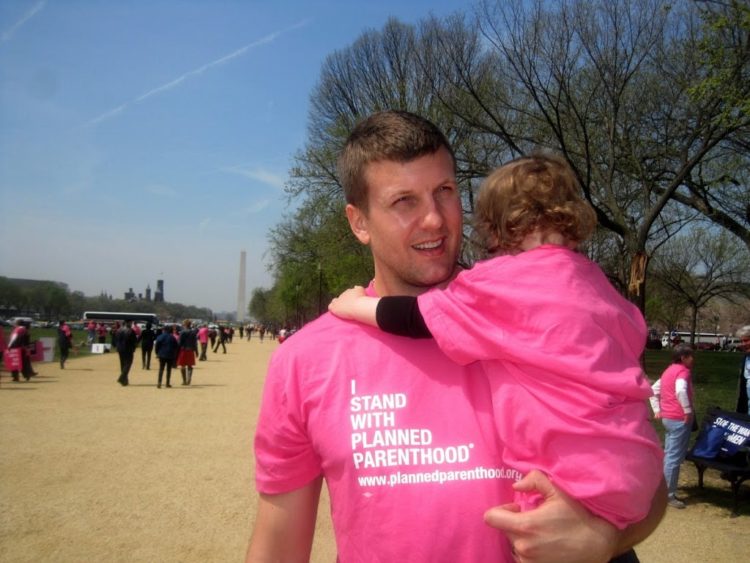 How to Help Planned Parenthood
City of Greenbelt Animal Shelter
This one I somehow forgot to add my favorite local organization when this post went live. I have lived in the city of Greenbelt, Maryland for 20 years. Karl and I moved here pretty much because it was what we could afford close to our jobs. We've stayed, even renovating our "temporary" home to make it a place to live long-term and raise a family because of the community. Greenbelt is a large city, we live in the historic part that was a planned community part of the New Deal, but the whole city is full of amazing activities and organizations like our local animal shelter. WAGS (Well-Wishers for the Animals of Greenbelt Shelter) is a non-profit, 501c3 organization that raises money for the City of Greenbelt Animal Shelter. Founded in 2014, WAGS raises money to help supplement the care of the animals at the shelter. TAX ID: 47-1844995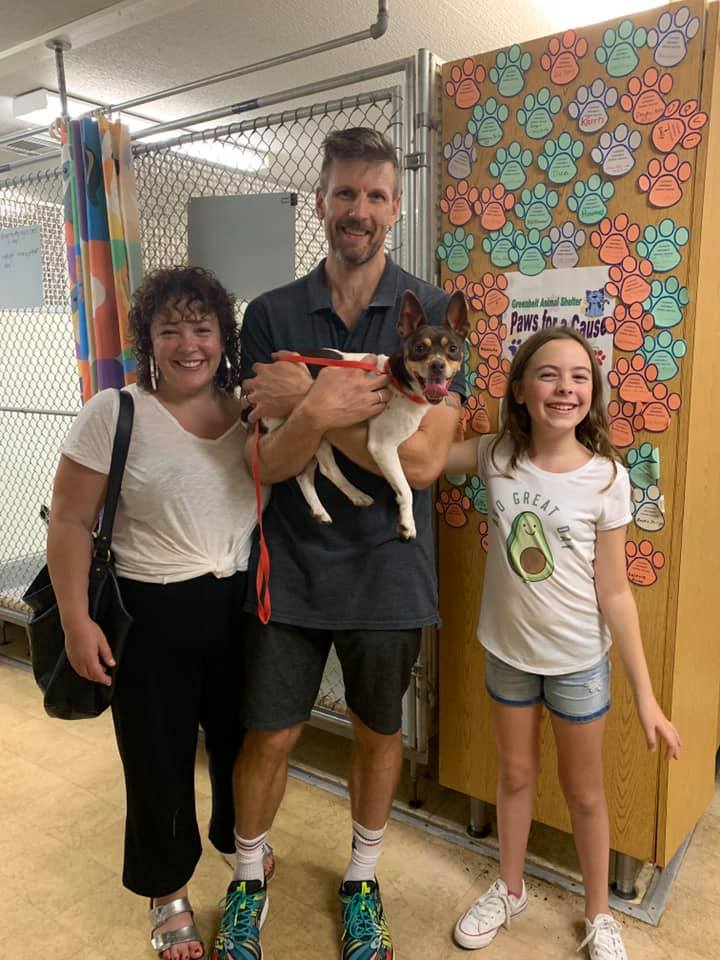 My daughter's Girl Scout troop has been supporting this no-kill shelter since they were Daisies, donating a portion of their cookie sales and creating cat toys and other crafts useful to the pets living there until they find their forever home. We adopted Oscar from the City of Greenbelt Animal Shelter this past September. Oscar lived with two other dogs when his owner passed away; one was adopted the day before Oscar and just this weekend I heard his other "brother," a sweet little guy who is older and blind, was adopted by someone who lives only a few blocks away. I think a playdate is in our future!
Every time we visit we're impressed by the helpful, caring volunteers and staff, how cared for an comfortable the animals are, how clean and organized they keep their small building and yard. Every effort is made to place adoptable animals with appropriate adoptive homes. They do an amazing job in including the community with activities such as the annual end-of-summer Pooch Plunge at the community pool, kitten showers, safety workshops, and more. I must say their Facebook page is one of the reasons I still use Facebook, I love seeing all the animals and then to read the stories when they are adopted. I know this is hyper-local, but all animal shelters are in need of support to protect and rehome pets in your community.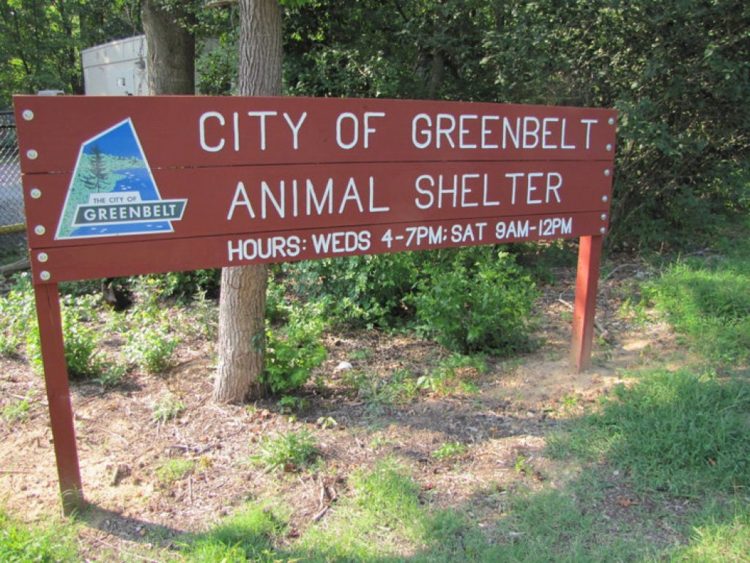 How to Help the Greenbelt Animal Shelter