This article may contain affiliate links; if you click on a shopping link and make a purchase I may receive a commission. As an Amazon Associate, I earn from qualifying purchases.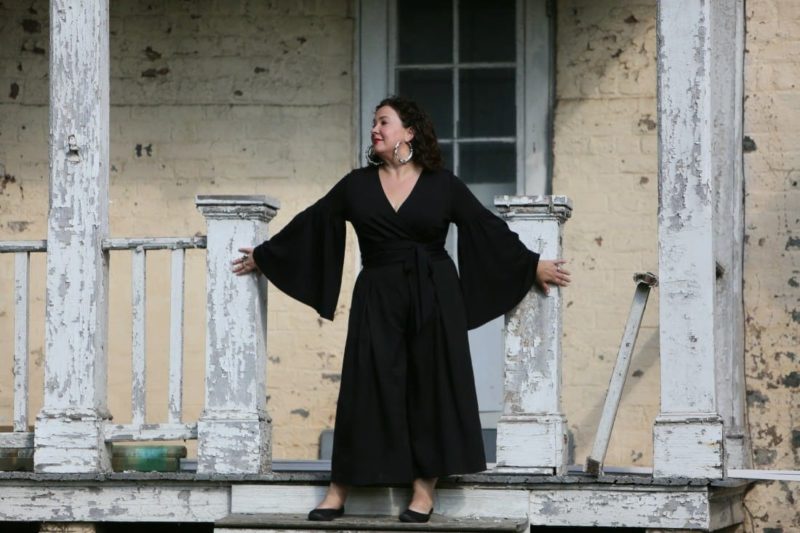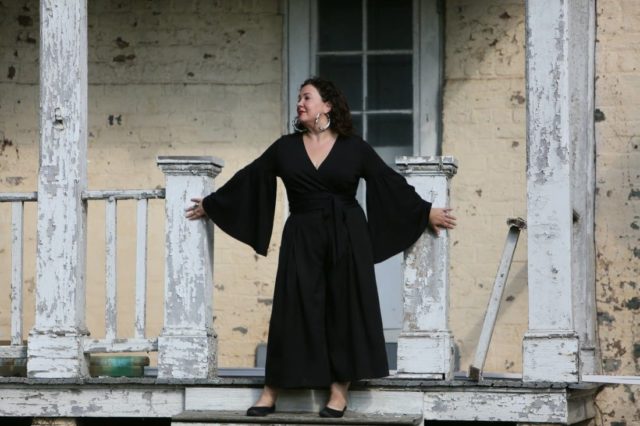 And Comfort sent me these culottes earlier this week. When I saw them I thought, "Oh heck no." I'm short and solid, the idea of full-legged cropped pants sounded like a fashion don't. Then I put them on and fell in love. They are fully lined, have a wide flat waistband in front and wide elastic in the back, and deep pockets. Earlier this day I wore them with a black and ivory striped short-sleeved tee, knotted at the waist. Sadly (and typical for me) I spilled coffee on the shirt. I had another place to go and little time so I grabbed this top from my closet, already knowing that these pants look best with something that shows I go in at the waist. Wow, it created a completely different effect!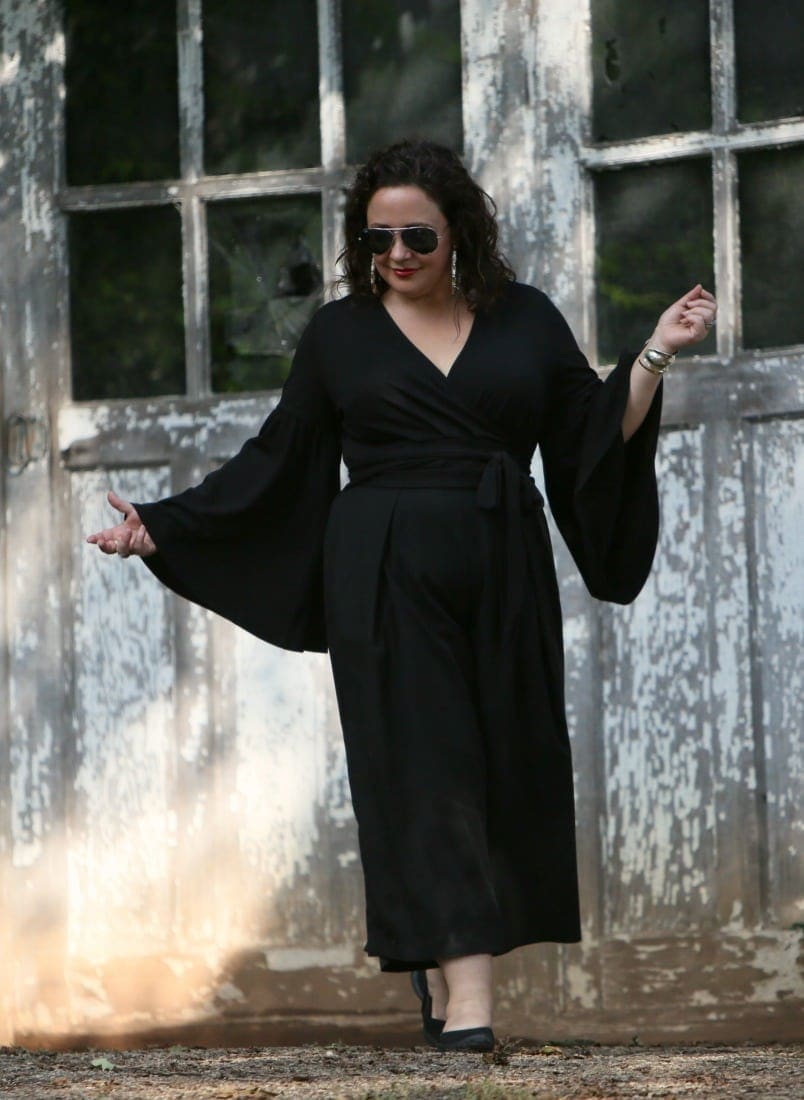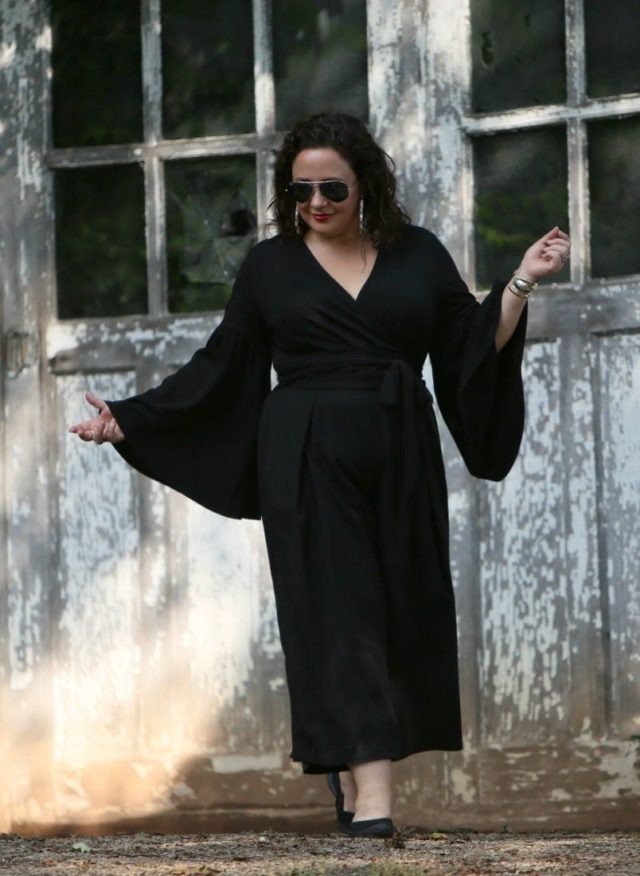 top | pants | shoes12 | sunglasses | earrings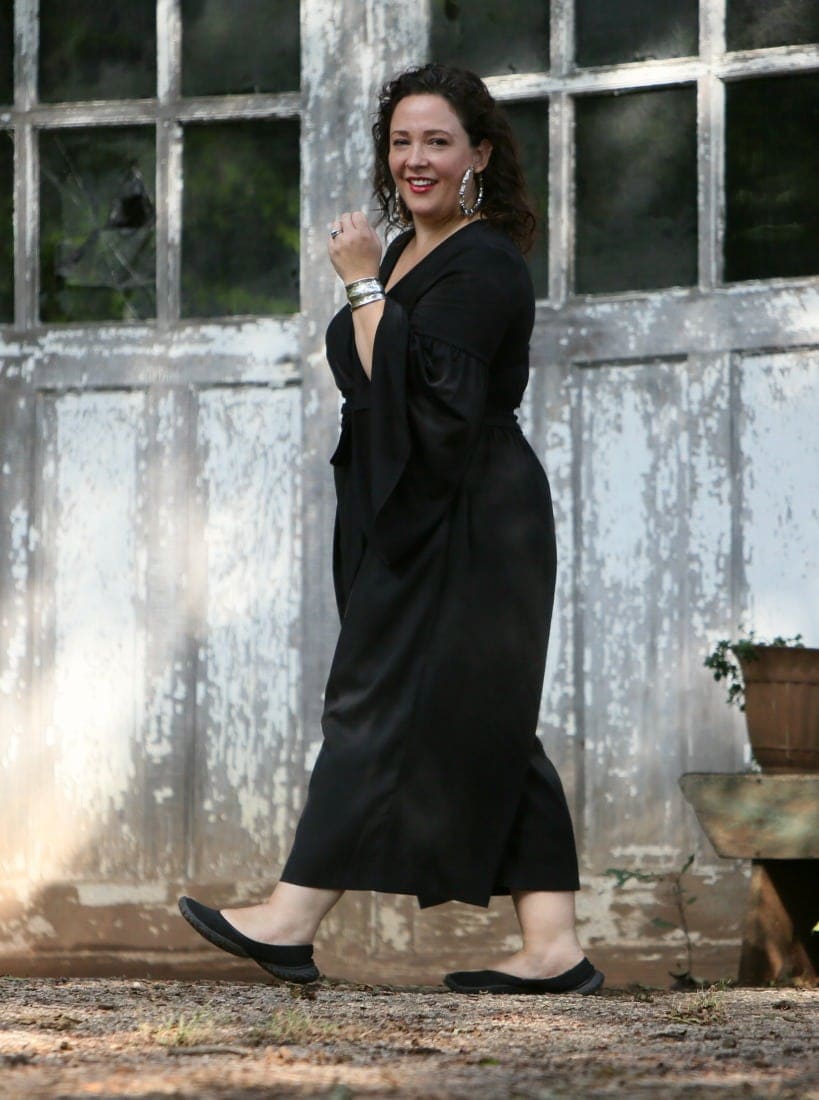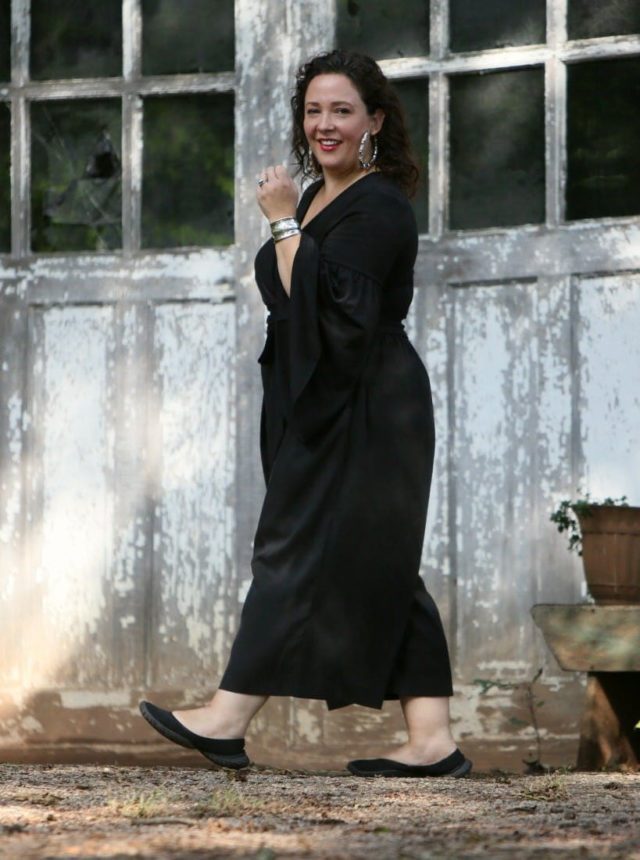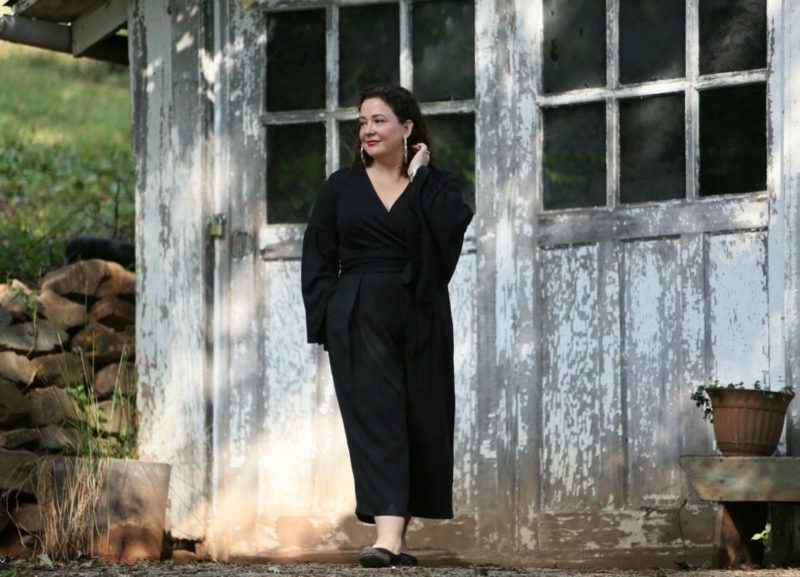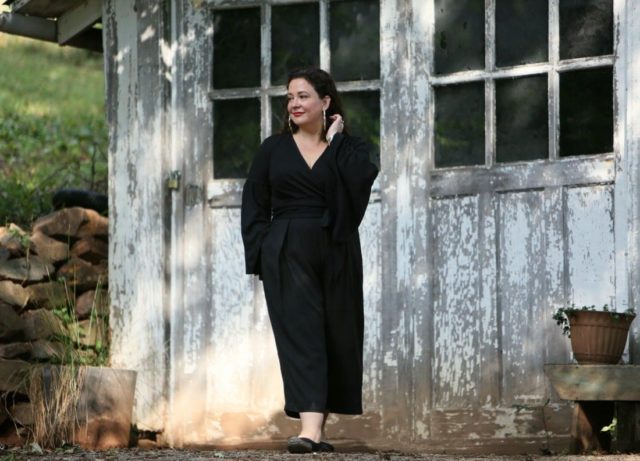 Top: ELOQUII (old; similar concept; straight size option) | Pants: The Pleated Culottes c/o And Comfort (Size 0) | Earrings: Etsy | Shoes: Lissom | Sunglasses: Ray-Ban | Lipstick: L'Oreal in Matte-Traction Red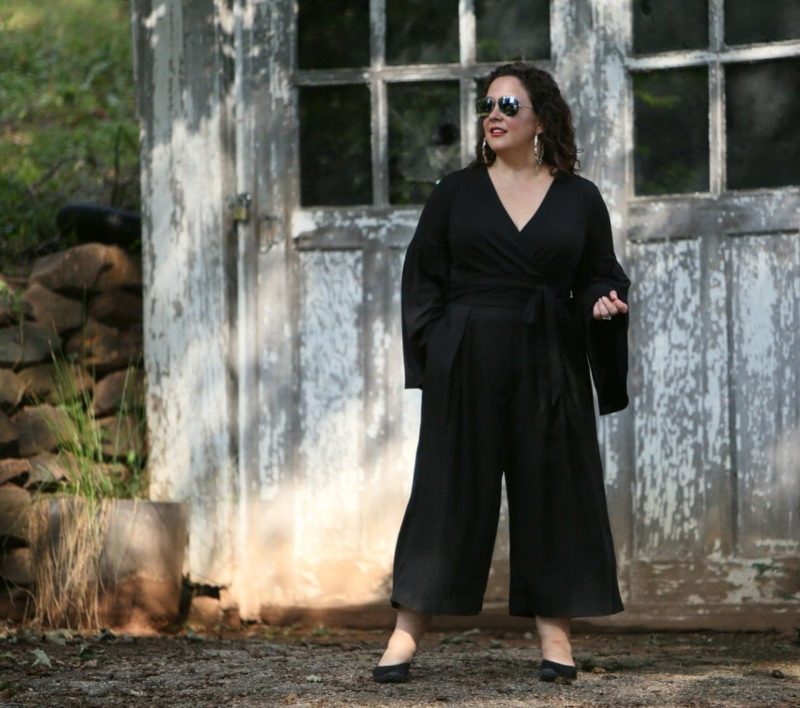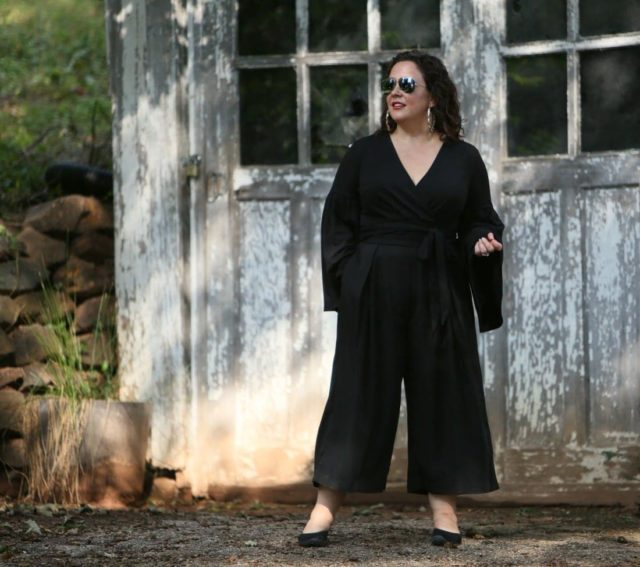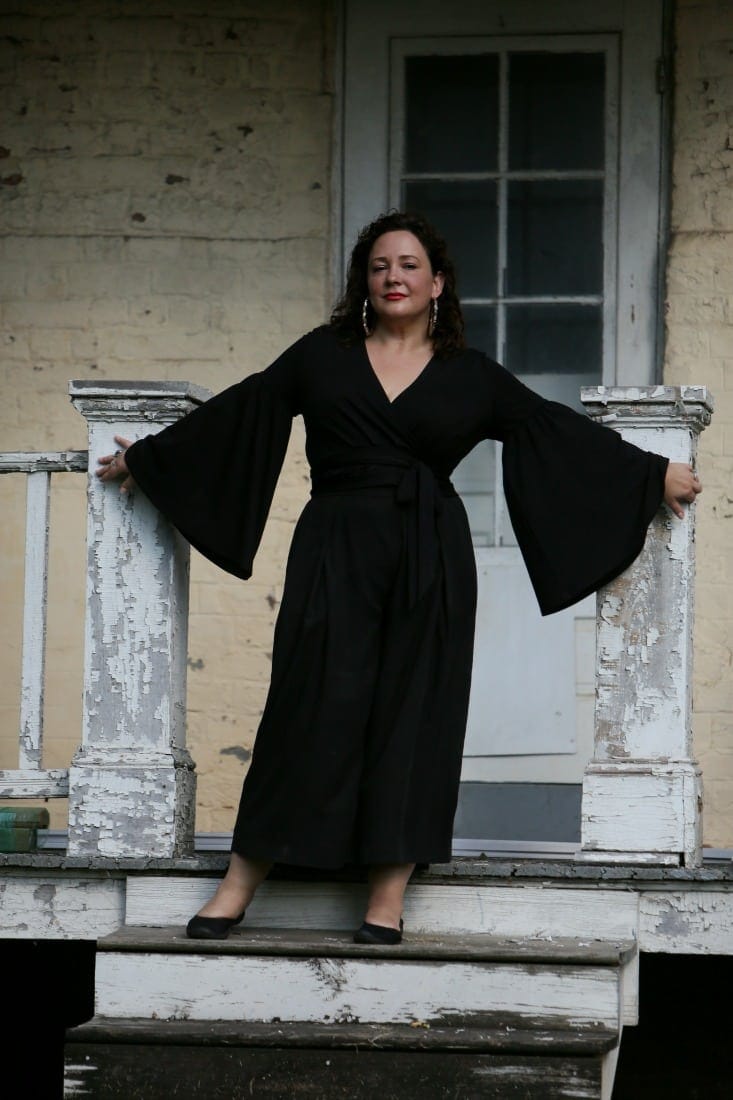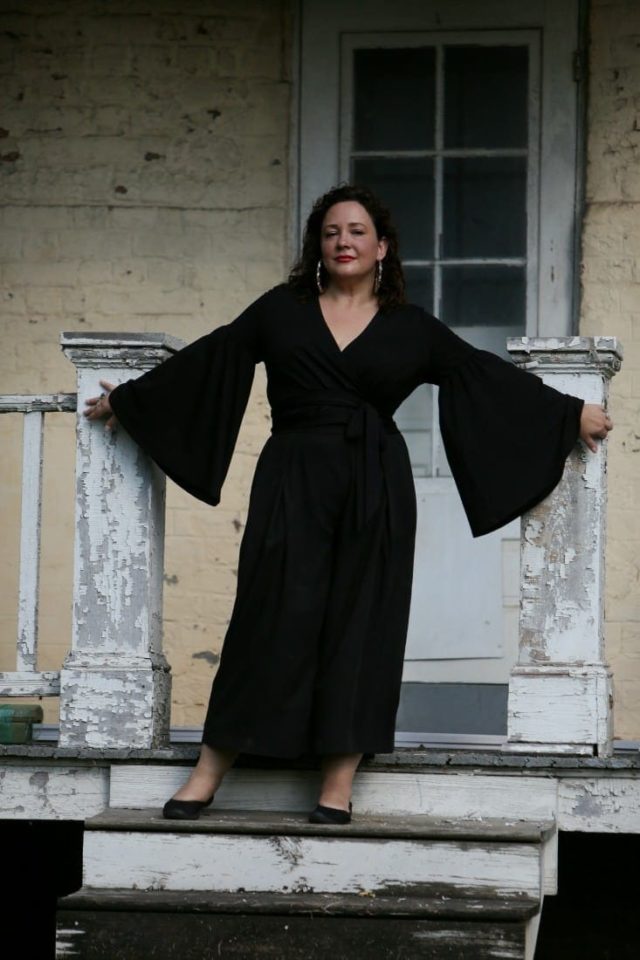 It's amazing how a change of top can take these culottes from errand-running to something I would wear for a night out.  I've featured And Comfort before and am glad to see their collection of minimalistic pieces sizes 10-28 is growing.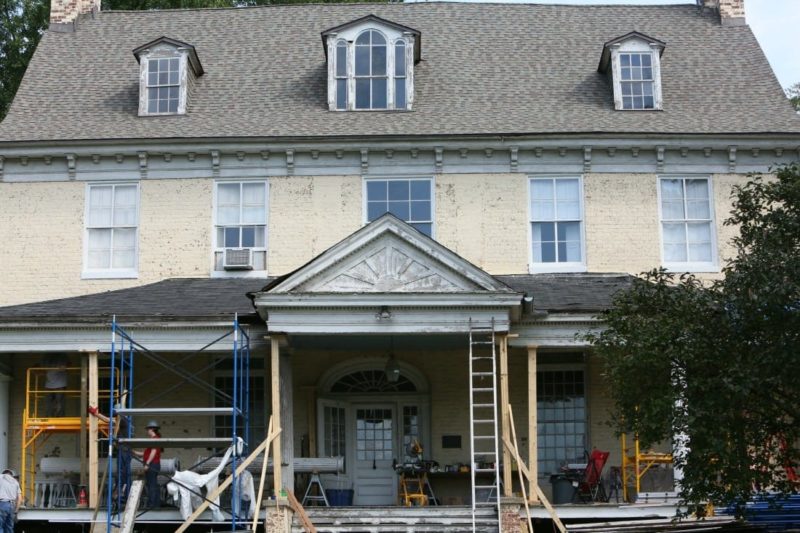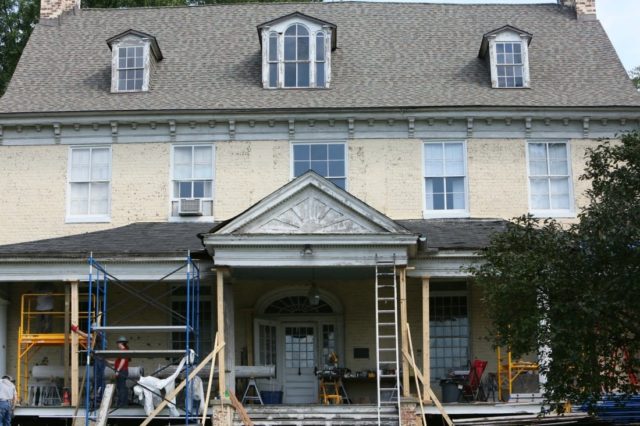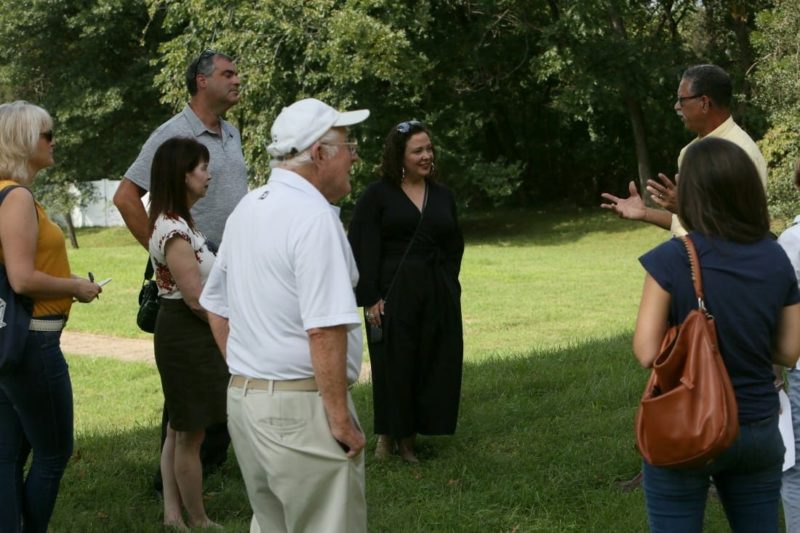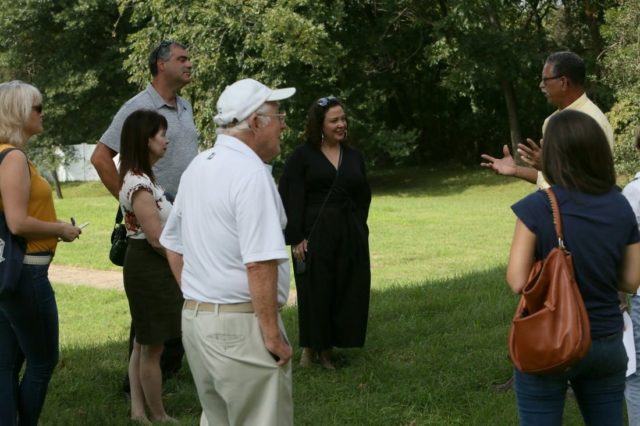 The other place I had to go that day was Bostwick House, the oldest surviving structure in Bladensburg, Maryland. I was offered a behind-the-scenes small tour to see its current state, learn about its history, and the plans to restore it. Karl came along because he's a history and architecture nerd (to be honest we both nerded out over this cool experience) and brought his camera so we were able to get an outfit shoot in afterwards. The outfit photos were taken behind the mansion near the barn. Against the aged exterior of this property, it felt a bit witchy.  Who needs the Witches of Eastwick when you can be the Witch of Bostwick?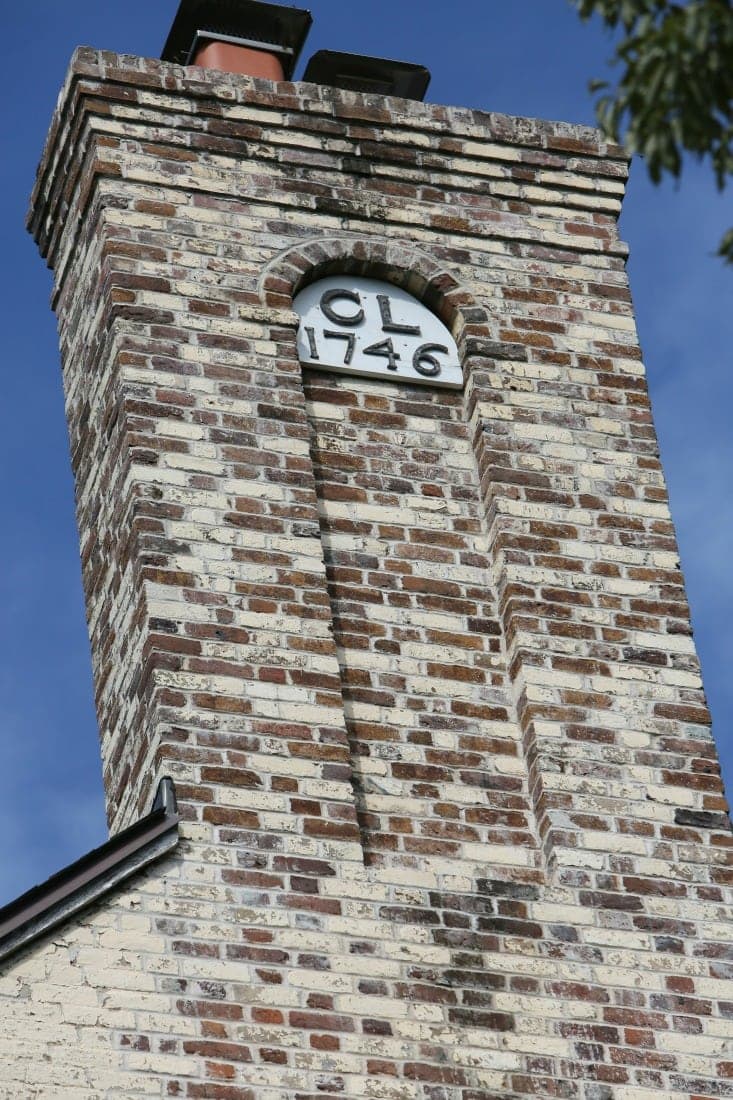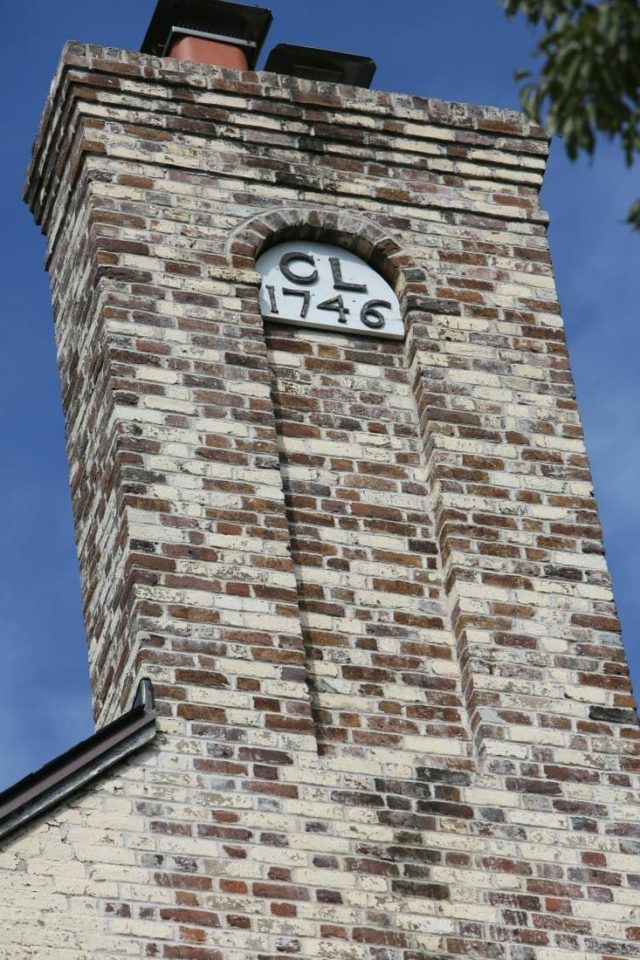 Built in 1746 by Christopher Lowndes, he named the building after his family's Bostwich estate in England. Lowndes was a merchant and the location was perfect for trade being so close to the Bladensburg Waterfront; at the time the house was built Lowndes could see the Anacostia River from his front door. Bostwick House was later the home of Lowndes' son-in-law, Benjamin Stoddert, first Secretary of the Navy. During the War of 1812, the British came down the hill behind Bostwick, parted around the house and continued to the Anacostia River (they think they didn't burn it down because at that time it was rented by a British officer). Bostwick was listed on the National Register of Historic Places in 1975; after derechos, earthquakes, and hurricanes in the past decade the house is quite damaged;  in 2012 it was named one of Maryland's most endangered historic sites.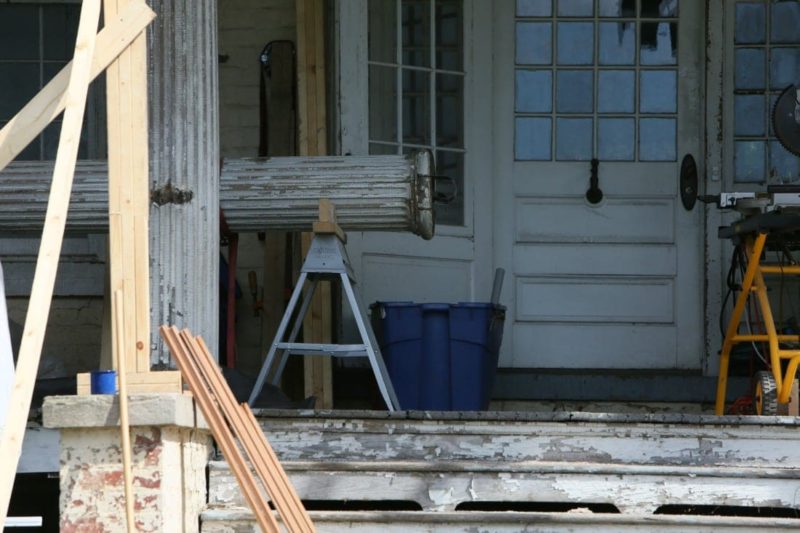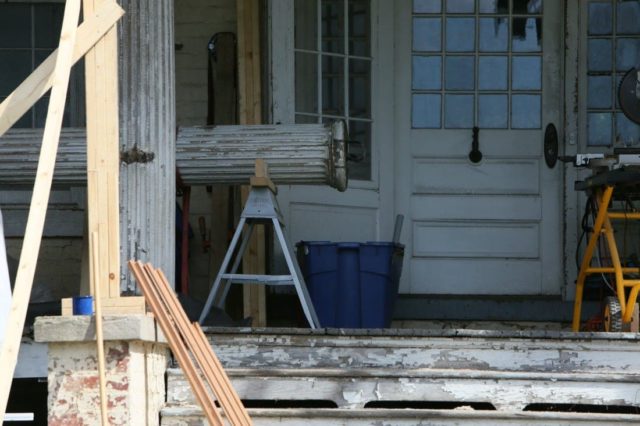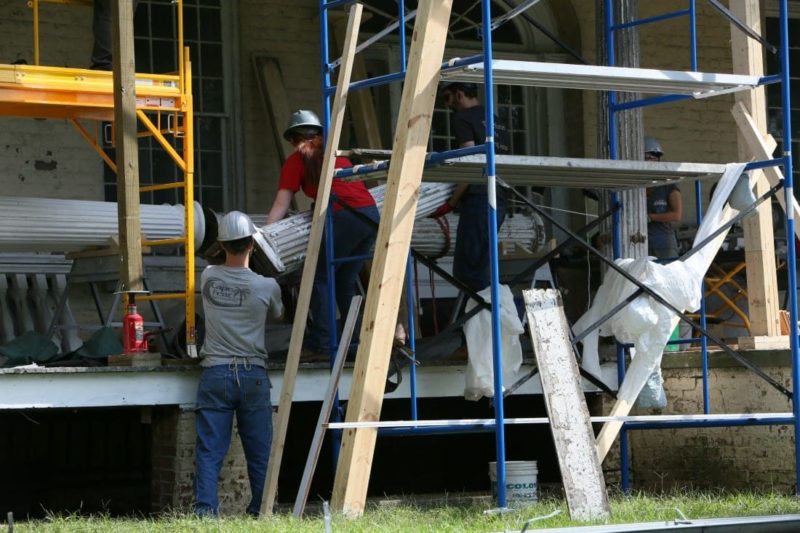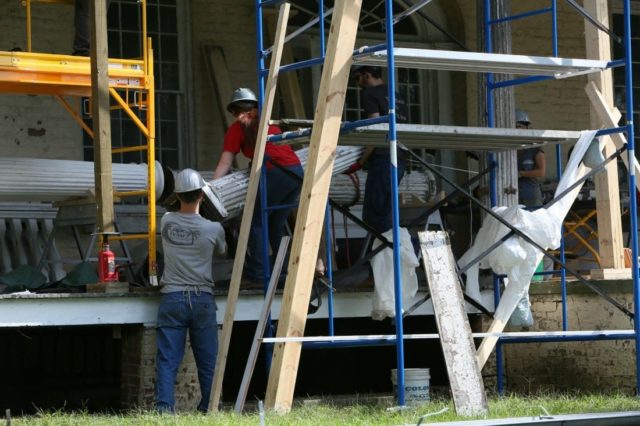 This mansion has been through many owners, has experienced many makeovers, but has stood through and is now owned by the city of Bladensburg; the Maryland Historical Trust holds a protective easement on the property. Restoration of this historic home is being done by the University of Maryland School of Architecture, Planning, and Preservation as well as HistoriCorps (which is a super cool program, Karl and I are tempted to volunteer a week for it someday).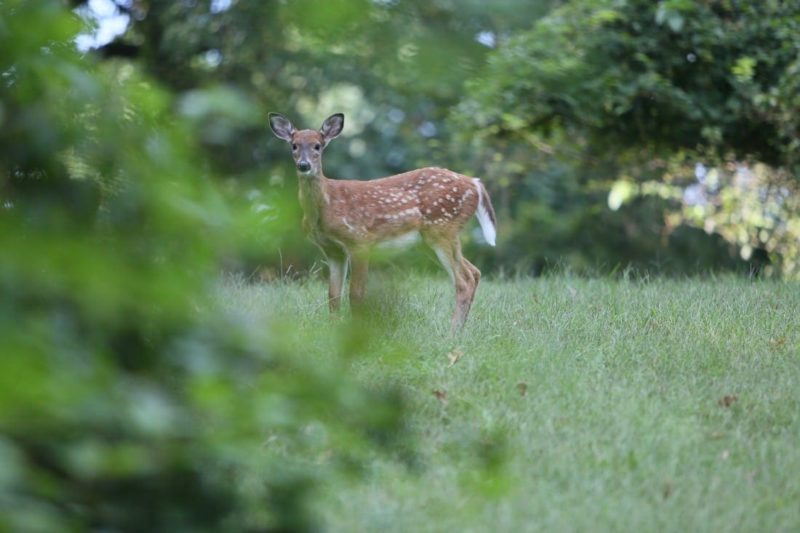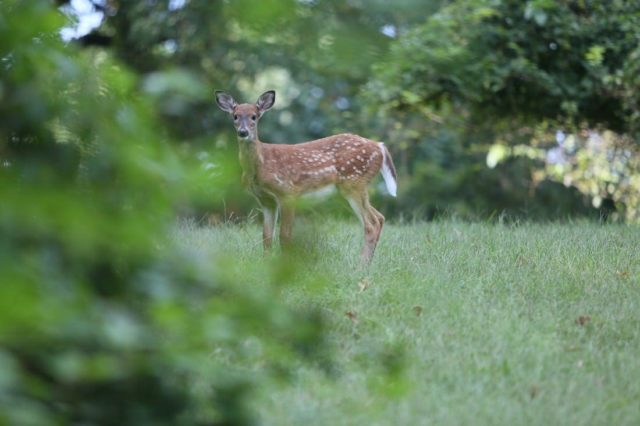 HistoriCorps will be onsite through November restoring the front porch, however there is still a lot to bring this building back to its original glory. This is a beautiful home, and while part of its history is quite awful, it deserves to be restored and enjoyed by the community. This would be such a beautiful place for a wedding or other event, the house is on ten acres of land that is home to a lot of wildlife like this little one we saw on our visit. To learn more about Bostwick House, visit this site regularly updated by the University of Maryland.