This article may contain affiliate links; if you click on a shopping link and make a purchase I may receive a commission. As an Amazon Associate, I earn from qualifying purchases. 
By Alison Santighian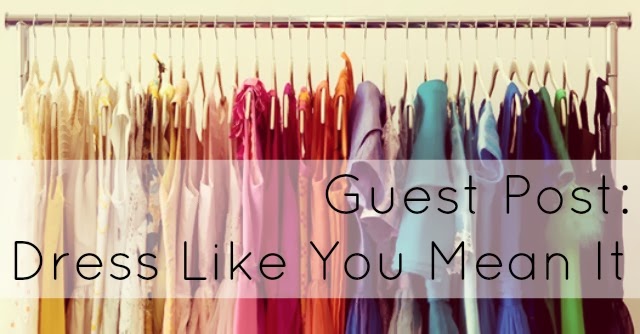 When we don't feel well,…OK…when I don't feel well, I want to hide. I want to bury my head under the covers, close my eyes, and not see a thing. I don't want to lay eyes on anyone, let alone myself. Whether I'm under the weather physically, or whether I'm under a cloud of some kind, or even when I'm just plain old exhausted from life's demands, well, I want to play ostrich.
Years ago, when I felt like that, and when life still called for me to show my unwilling face in public, I would rifle through my drawers and find my most comfortable and often baggiest, least flattering sweat suit-like garb. (My most frequent use of such clothing? Exam days in college. I mean, who would want to dress for success after an all-nighter?)
Yup, I was hiding. Ostriches, I've got you covered.
Then, way back in 1994, I spent a year abroad, studying at a German university. I was in full-on ostrich mode, having just lost my beloved grandmother, never mind being unseen in a place that didn't care about fashion (yes, the Germans really can be that bad). To top it off, the university where I was claimed an especially anti-establishment bent, which meant anyone who tried to wear anything other than black and huge scarves was cast as "The Man."
I was in ostrich heaven, wearing the most unflattering garments known to man. My boyfriend at the time, who didn't even care for style particularly, told me I was frumpy. Or at least that my clothes were. I didn't care (really, I swear I didn't). I was wearing what I wanted to wear.
Then we broke up.
Needless to say, I went into full on ostrich mode, truly not caring what I looked like. Comfort and ease were the name of the game. I couldn't even tell you, at this point, what any of those clothes were.
Then I met an Italian. From Rome.
One day, maybe I'll tell the interwebs the rest of the story, but we'll just focus on one thing here. L, in his Roman wisdom and his Italian eye, asked me one day why I was wearing what I was, and why I didn't dress up a bit. Somehow, from L (vice from the previous Englishman), it was simply a logical question. I can even see where we were standing in my teeny little student's "efficiency." He proceeded to look through my clothes and find something for me to wear for dinner.
He picked out the best that I had: a blush cotton crewneck J. Crew sweater and a pair of most likely ill-fitting khakis. The ensemble probably washed me out to no end, and certainly didn't flatter my 21 year old body with its beloved but boxy shape, but it was better than sweatpants.
From that day on until the day I left Germany, I dressed. I even dressed to travel home on the plane. Again, I had very little that was even remotely stylish, but it was what I had. When I got back to university in the States, too, I found myself dressing. No longer did I pull an all nighter, then go straight to class in my PJs. No longer did I hide, but rather, I dressed. I pulled myself together. I showered. I brushed my hair, and occasionally even put on makeup (I still default to makeupless, though).
When I needed to steel myself, whether because I was ill or because I'd procrastinated a paper, I pulled myself together. I found that I felt stronger, better, and more capable of taking on whatever lay ahead because I bothered.
Two decades, a husband, and two "beans" later, I still subscribe to what L taught me: instead of hiding, I put myself forward in the best way possible. Now, when I'm fighting a cold, I default to reliable, but polished, ensembles. I have a navy bracelet sleeve sweater that always makes me stand taller. I have a pair of mid-height patent blush pumps that go with everything and pull me together. I have a three-step makeup routine I can do in my office parking lot (translucent powder, sheer red lips, and mascara). I might not feel at my best, but because I feel presentable – and usually look acceptable to everyone but me – I can take on the world.
About Alison Santighian:
With my first DC Celine blog post in December 2005, it turns out I'm one of the pioneers of the DC fashion blogging scene. With writing and fashion being my love, and not my day job, I'm a mistress at balancing work and play. My husband and I don't believe badass has an expiration date, so we hit concerts, shows, restaurants, and openings as often as we can. All of those, and two "Beans," now 6.5 and 4, keep me running, but they don't burn calories. In 2012, I decided to get healthy and strong, and started telling my "healthy me" story out loud on the interwebs, and it turns out people wanted to hear it. In 2013, Weight Watchers honored me with a short feature, "Losing in DC." 2 years after starting to get control of my health, my relationships with food show up in my Instagram feed as much as fashion and my Beans do.