This article may contain affiliate links; if you click on a shopping link and make a purchase I may receive a commission. As an Amazon Associate, I earn from qualifying purchases.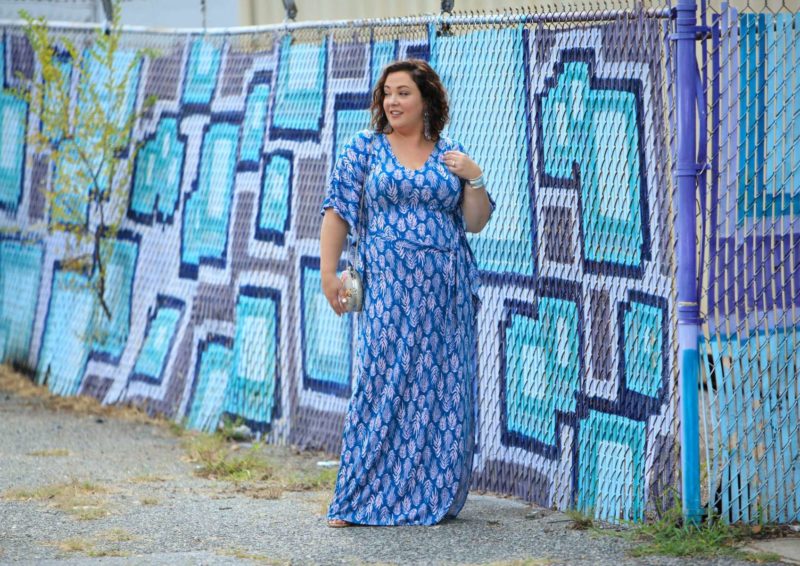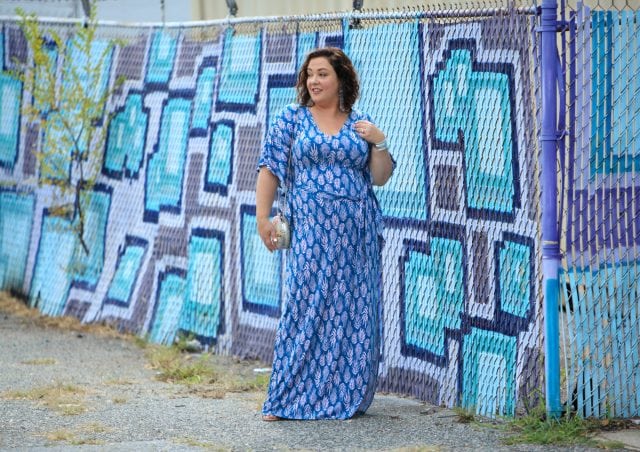 I first experienced Leota earlier this year thanks to Gwynnie Bee. I've always been a fan of matte jersey wrap dresses and the Leota one I received in my Gwynnie Bee box made me a fan. Leota makes much more than wrap dresses; I saw this caftan and just had to try it!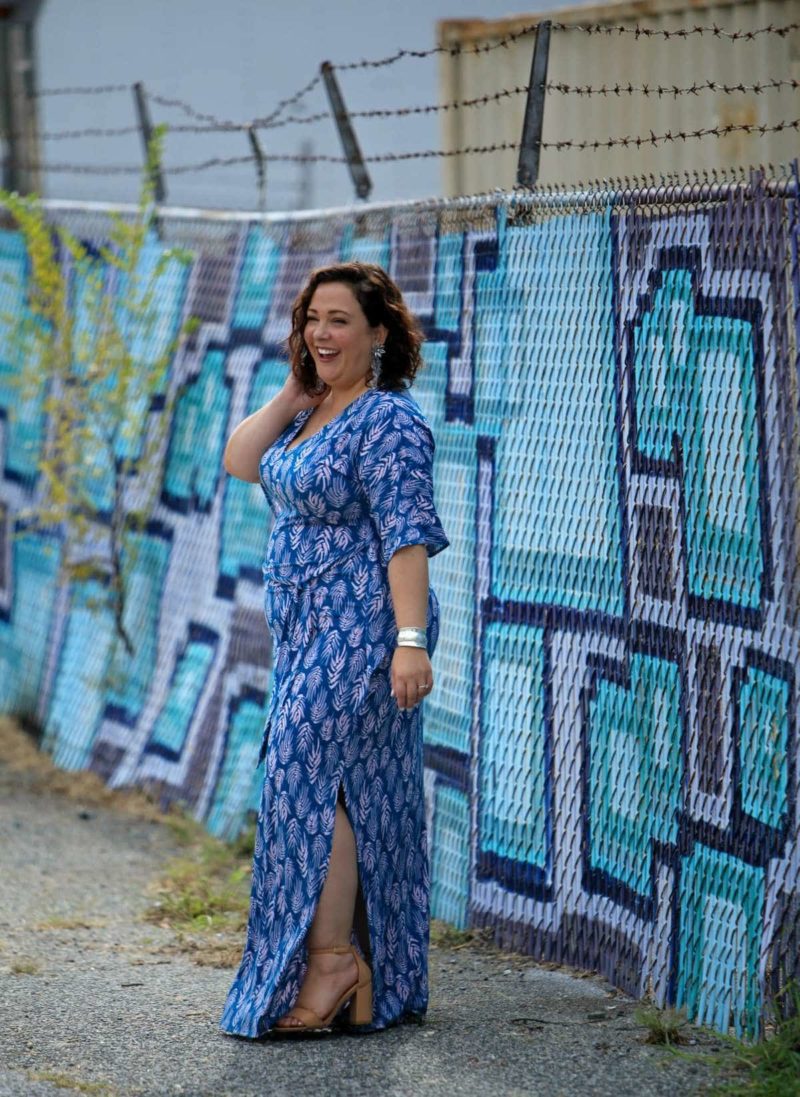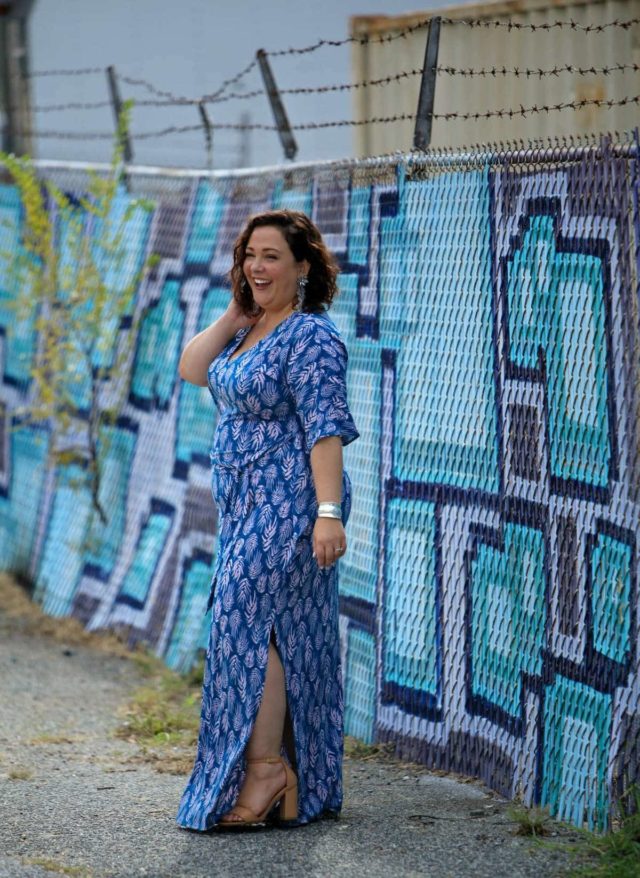 This caftan  not matte jersey, but a traditional jersey with a silky finish. It has great drape, is richly printed so it doesn't fade when stretched, and while this is fitted I found the fabric didn't cling. The fitted shape took this from verandah to a dressier affair; I kept the dressiness going with a beaded bag, crystal earrings, and heeled sandals.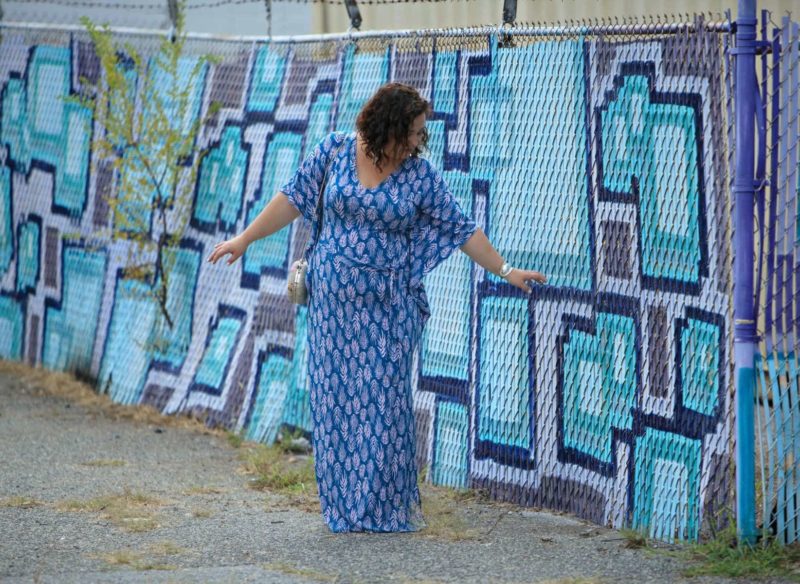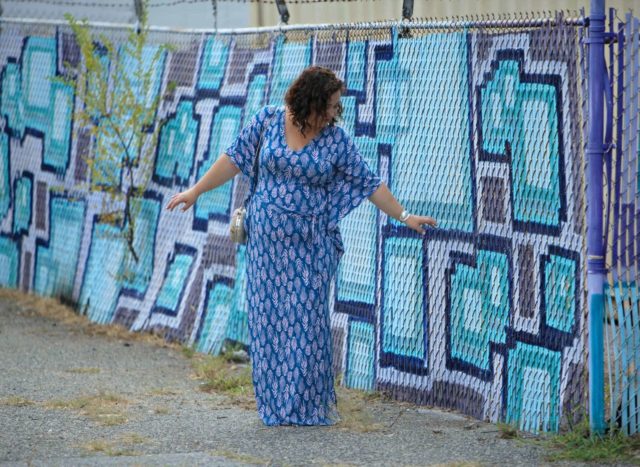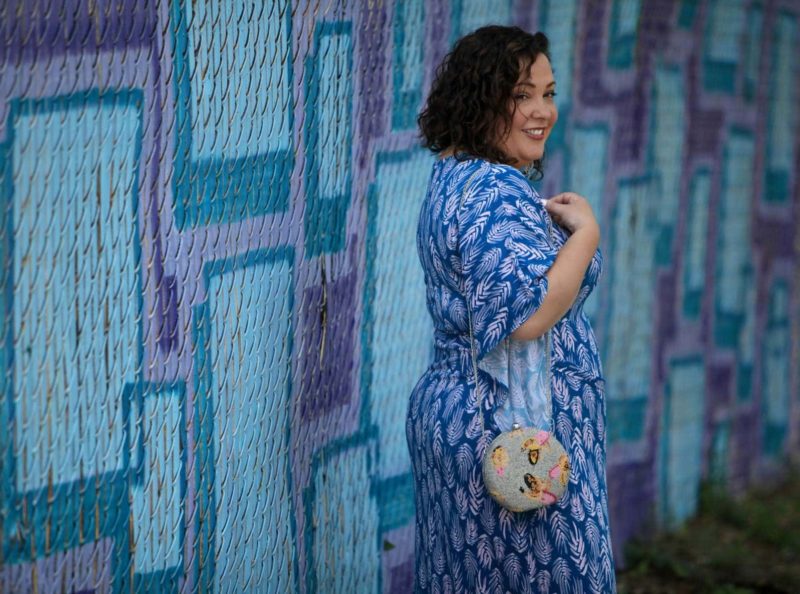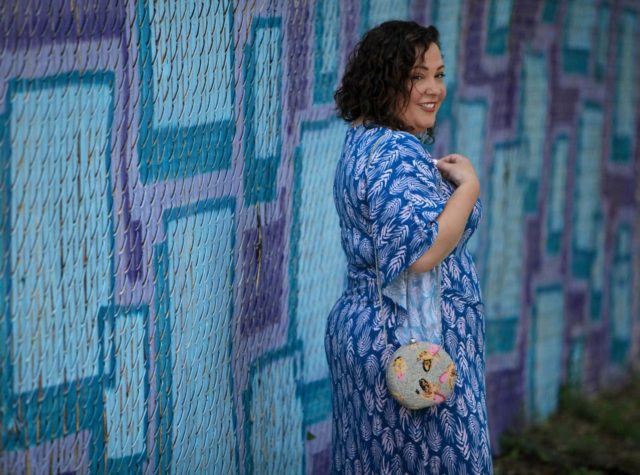 I got this bag from Zara this past spring. Zara is a company where I've seen people wear cute clothes but I've never shopped there or even entered a store. When I hired a personal stylist she suggested some items from Zara. I made a purchase of several bags and ended up keeping two. The prices are nice, the style is high, and pieces are unique but on trend. I love that one side of the bag is just silver and the other side is wacky with bananas. This bag is no longer available, but Zara is a good place to look for fun, on trend, and budget friendly handbags.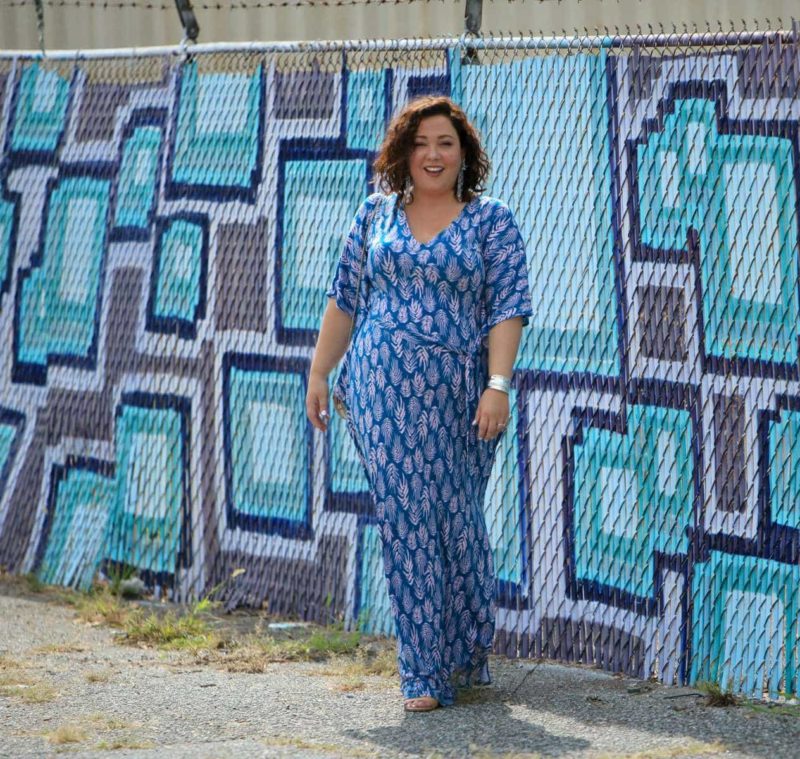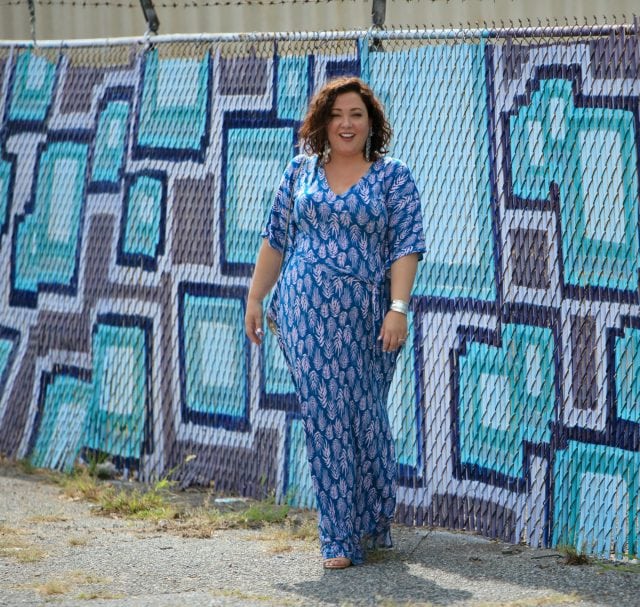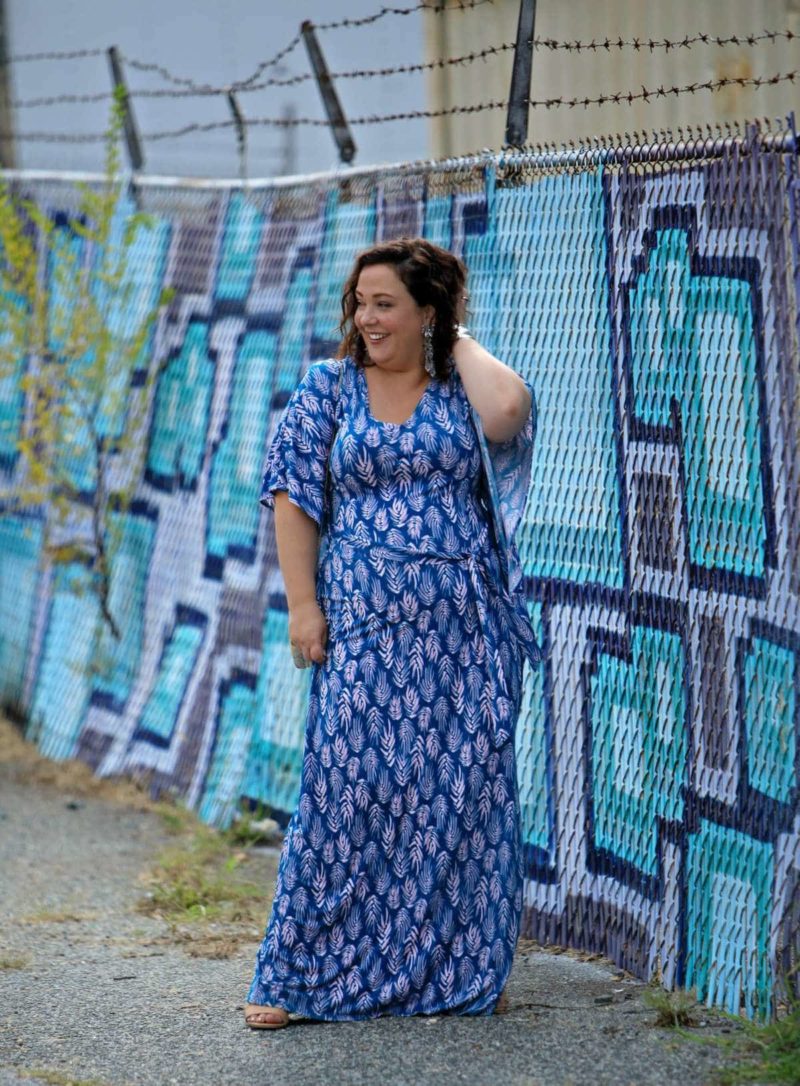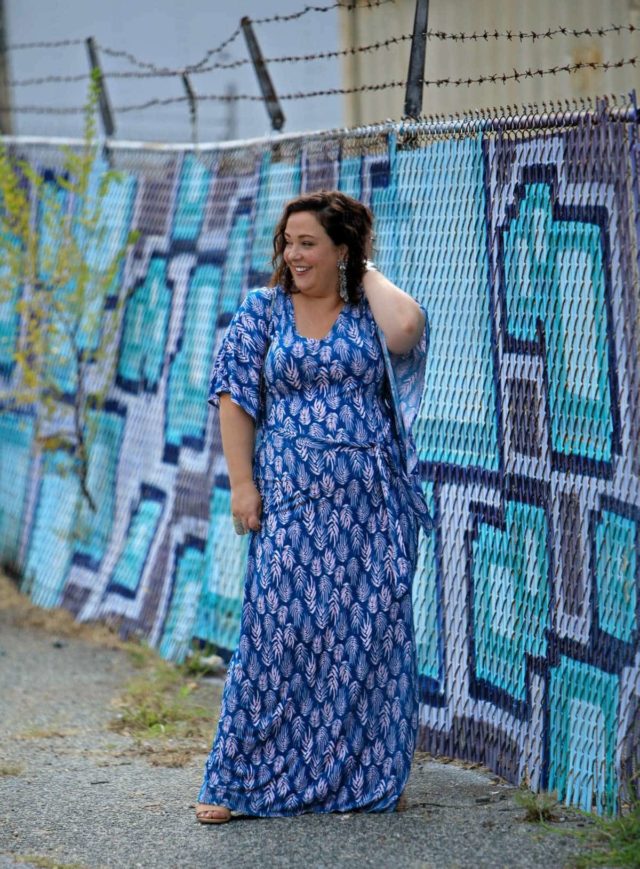 Dress: Leota via Gwynnie Bee (XL) (same dress, different print) | Earrings: ASOS (sold out; similar) | Bag: Zara (sold out; another round beaded bag) | Shoes: ComfortView | Cuff: Had forever (budget-friendly option)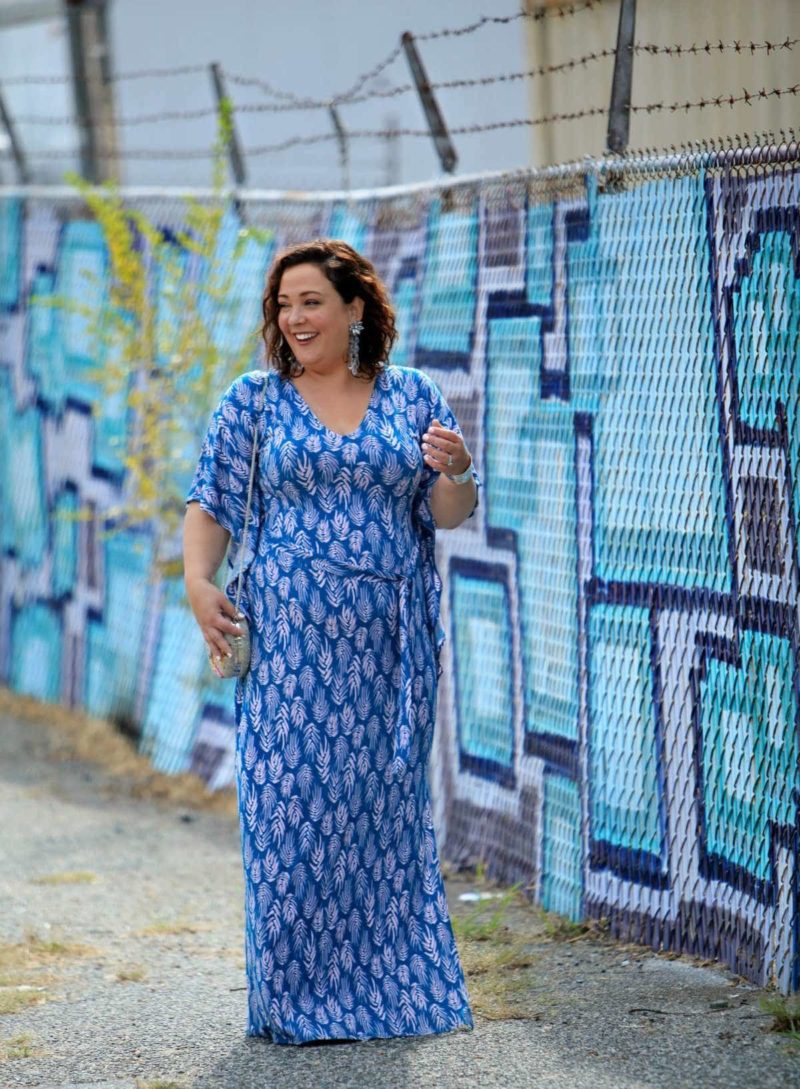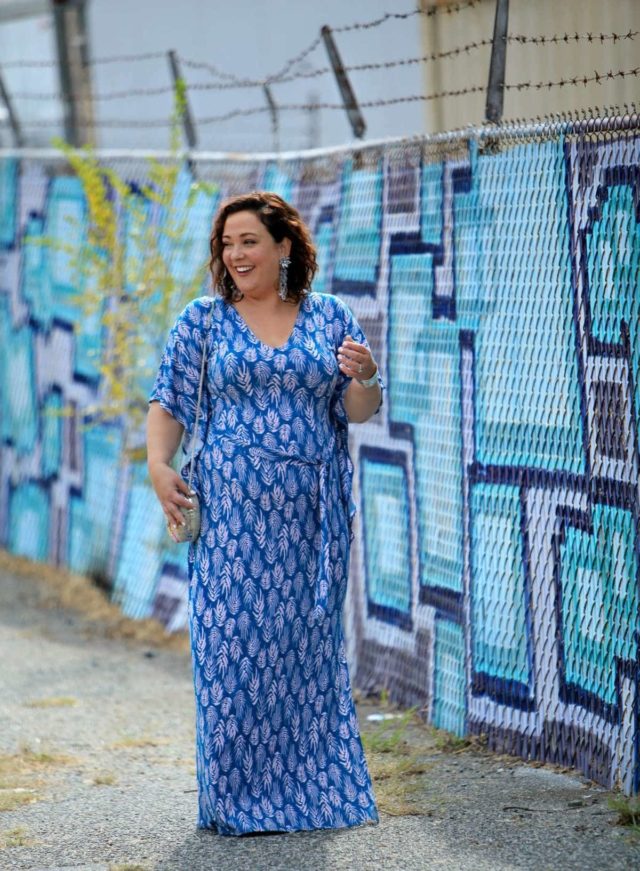 I love Gwynnie Bee for learning about new brands, and trying before I buy. While I love this dress, it's not the kind I'd wear enough to justify purchasing. But since learning about Leota I do have the brand in my wardrobe. And I love that I can wear this dress, and when I'm over it drop it in one of Gwynnie Bee's pre-addressed purple bags, send it back, and get another great piece of fashion! IF you'd like to try Gwynnie Bee, use my affiliate link and get the first month free.