This article may contain affiliate links; if you click on a shopping link and make a purchase I may receive a commission. As an Amazon Associate, I earn from qualifying purchases.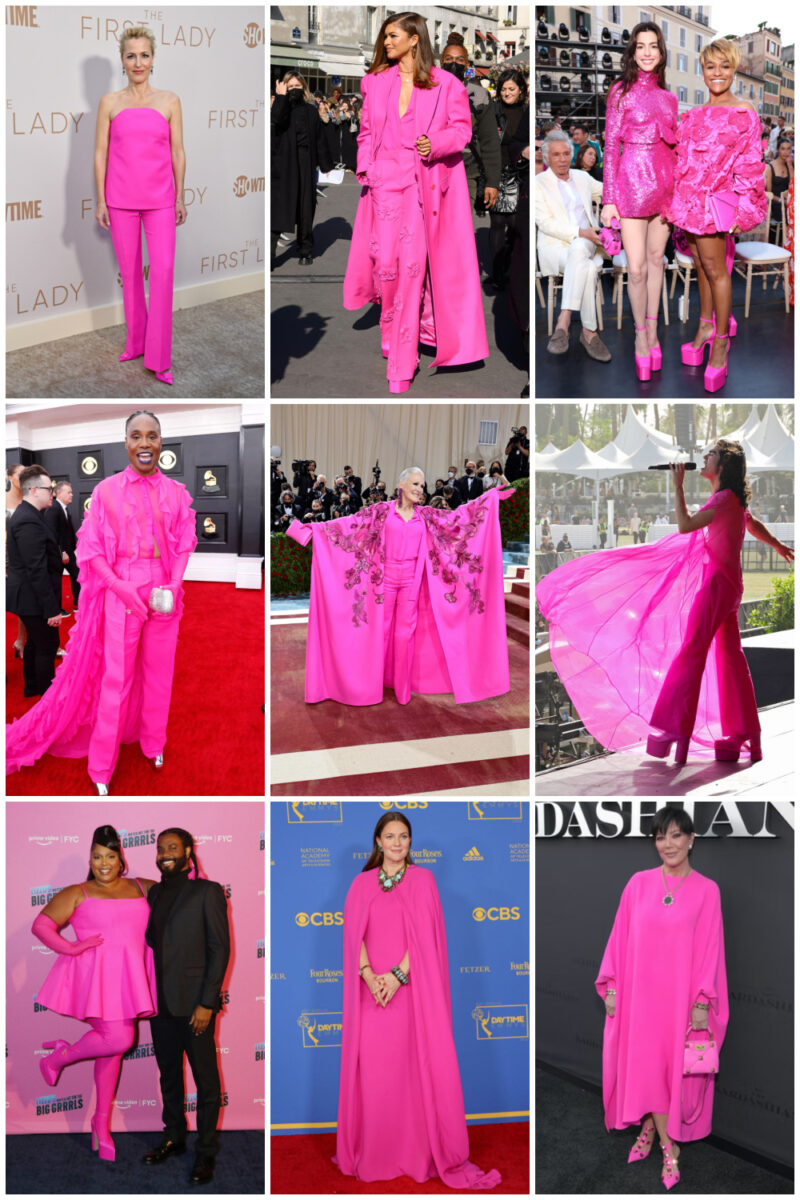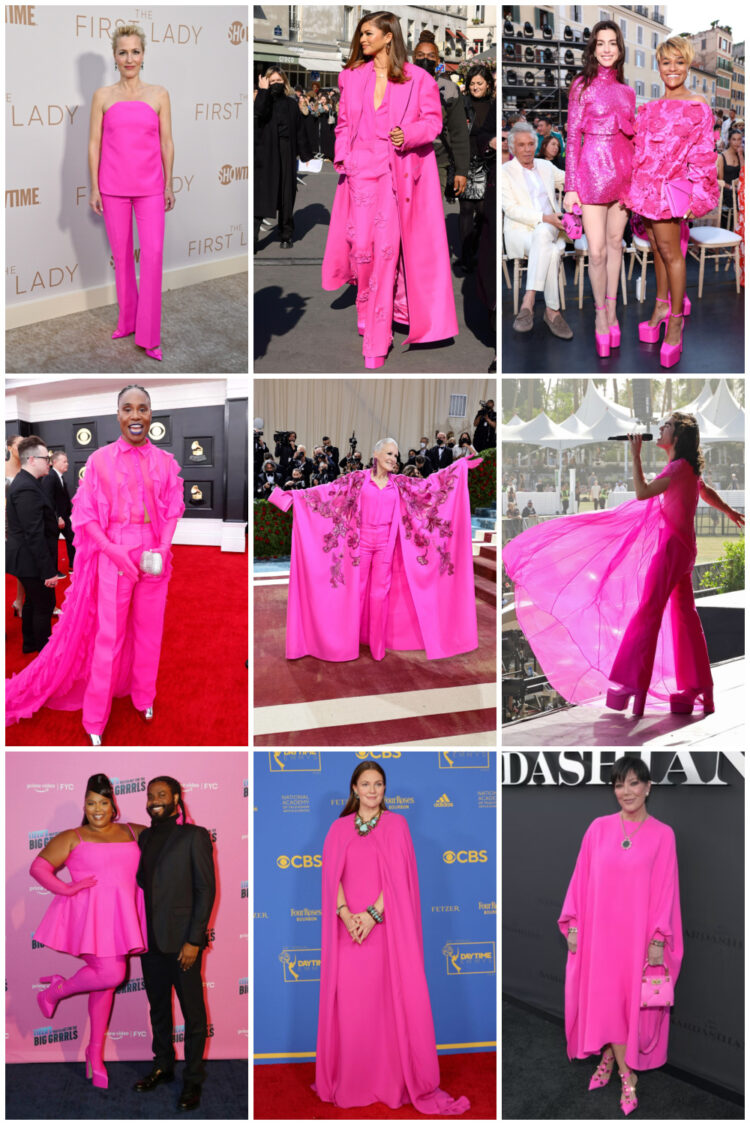 It started with Valentino's fuchsia-hued runway show, and continued with leaked photos of the upcoming Barbie movie starring Margot Robbie and Ryan Gosling. Pink, especially an extremely bright and bold version, is everywhere and this pink color will continue to be popular throughout the rest of the year (and likely continue into 2023). Whether or not pink is your color, this is a trend to be aware of. Below I share tips on how to style pink as well as some great pink looks in apparel and accessories that I found:
How to Style Pink, the Hottest Color of 2022 (and likely 2023)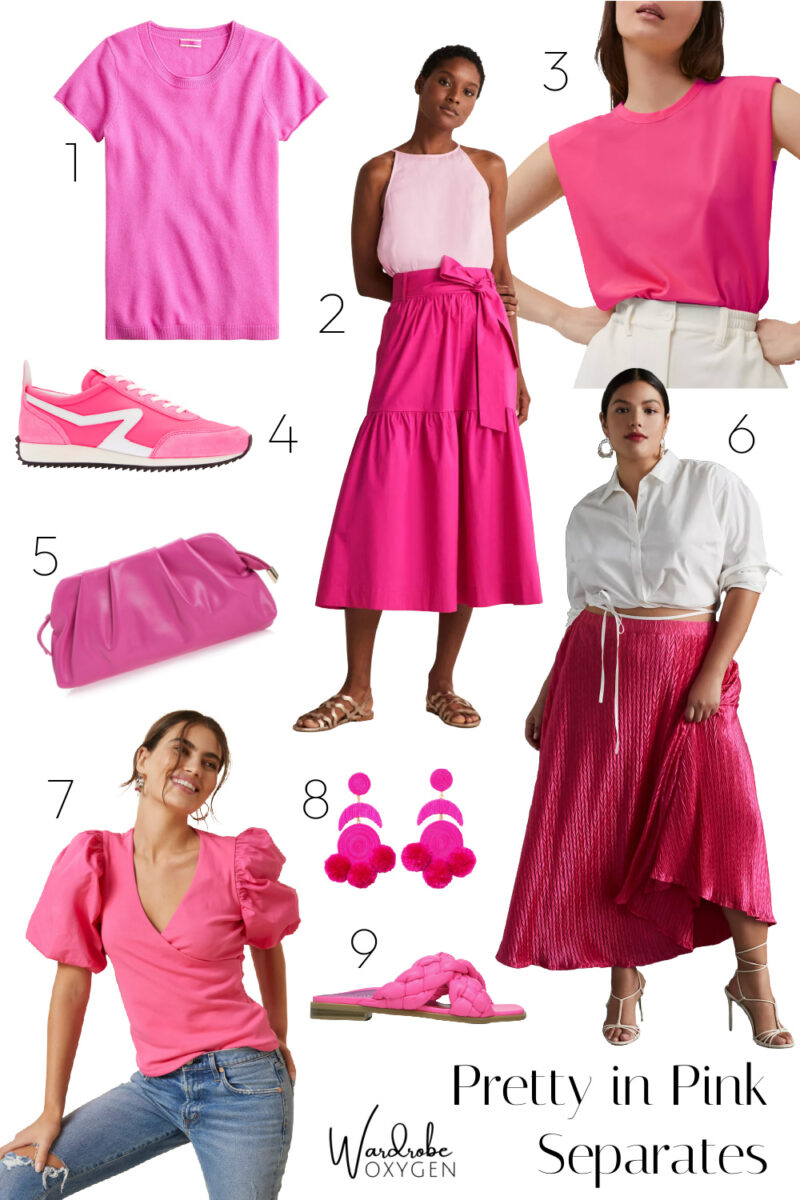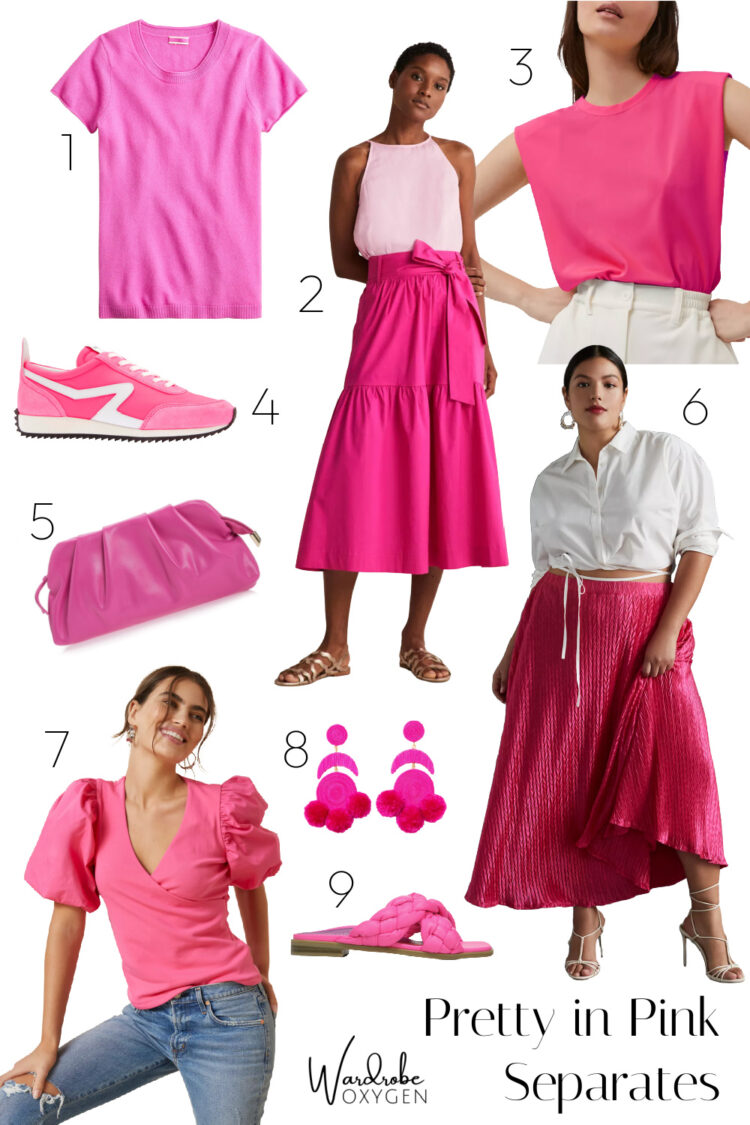 one (XXS-3X) | two (2-22 with petite) | three (XS-XL) | four | five | six (XS-3X) | seven (standard, plus, and petite) | eight | nine (arch support)

Pink is a polarizing color. Many love it, many hate it. A lot of folks have gender-specific views on the color which affect their preference (fun fact: pink actually used to be a color that little boys wore). I am a fan of pink, I think it's a great statement color that looks good on a range of skintones and fits a variety of personal style aesthetics. The bold, bright pink that is so hot in 2022 is a powerful shade that looks fantastic from activewear to formalwear, office apparel to weekend looks.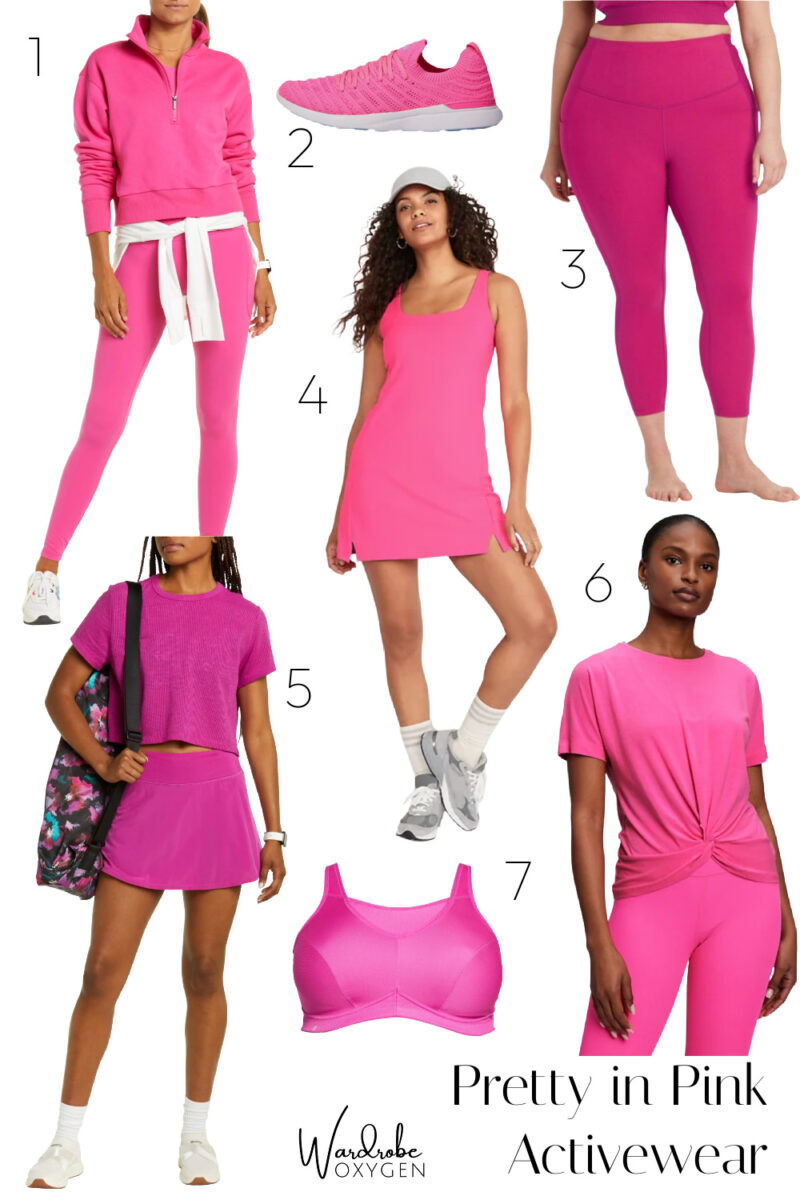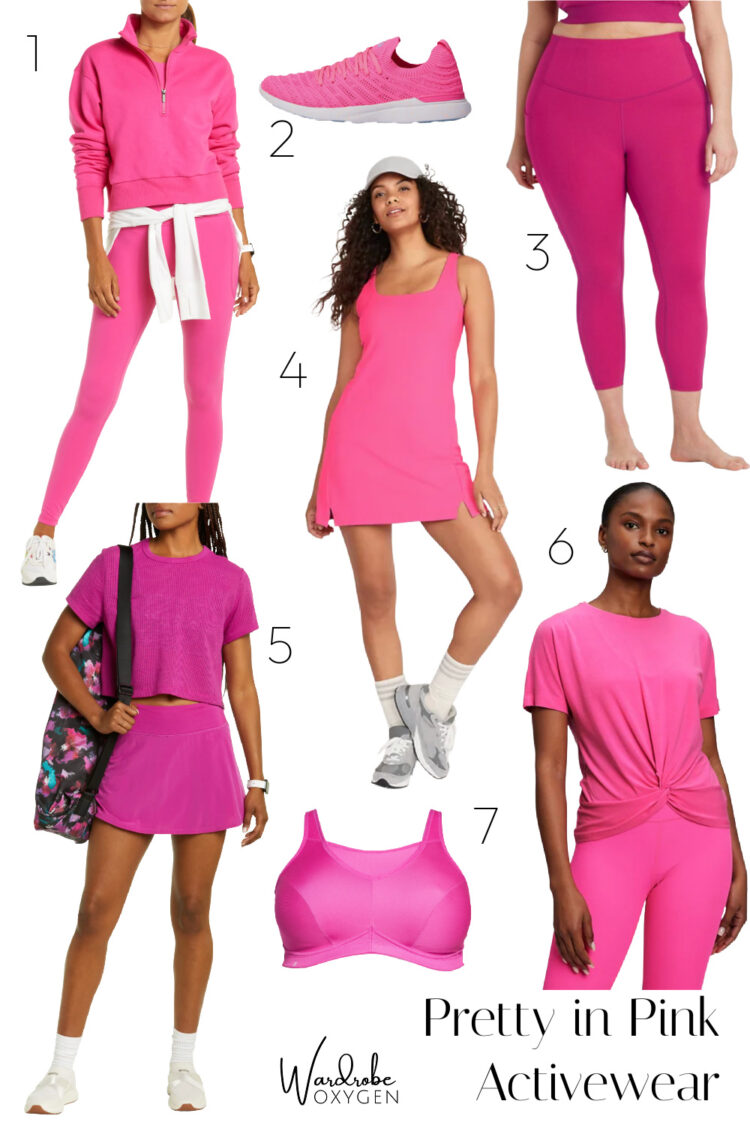 one (XXS-XXL) | two | three (1X-4X) | four (XS-4X) | five (XXS-XXL) | six (XXS-XXL) | seven (34C-50J)

Tips on How to Style Pink This Season
Thanks to Valentino, it is totally acceptable to wear head-to-toe fuschia or bright pink. Seriously, from hat to lips to ears to top to bottom to shoes and nails, as long as they match (same shade, tone, whole shebang) and you like it, rock it. However, just like trying to match navy, you're going to find it difficult if you're purchasing from different brands and retailers.
The easiest way to style this season's pink shade is let it take the spotlight. Pair that almost-neon cashmere crewneck with white, or black, or denim, or a neutral like olive or navy. A bright fuschia blazer looks extra chic over a white tee and jeans and your favorite trendy sneakers. Balance the bright of Barbie pink skirt with a pale blossom pink tank and low-contrast leather sandals.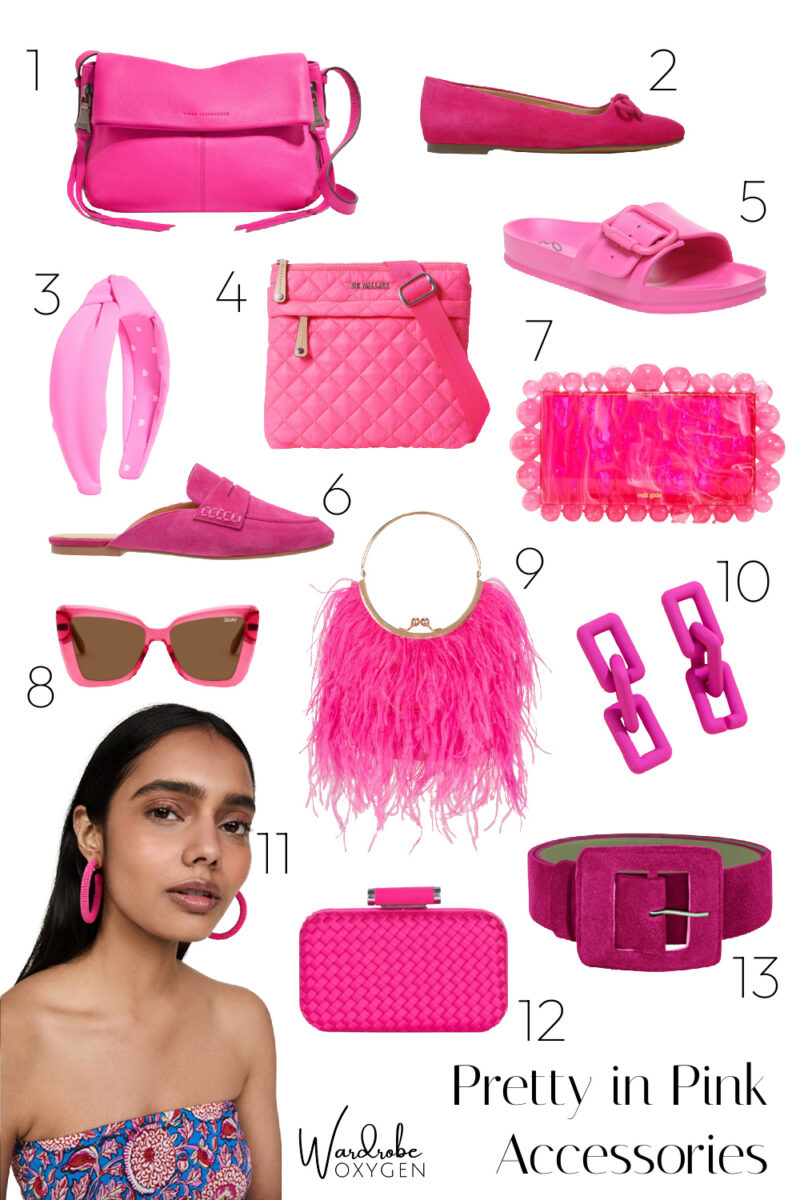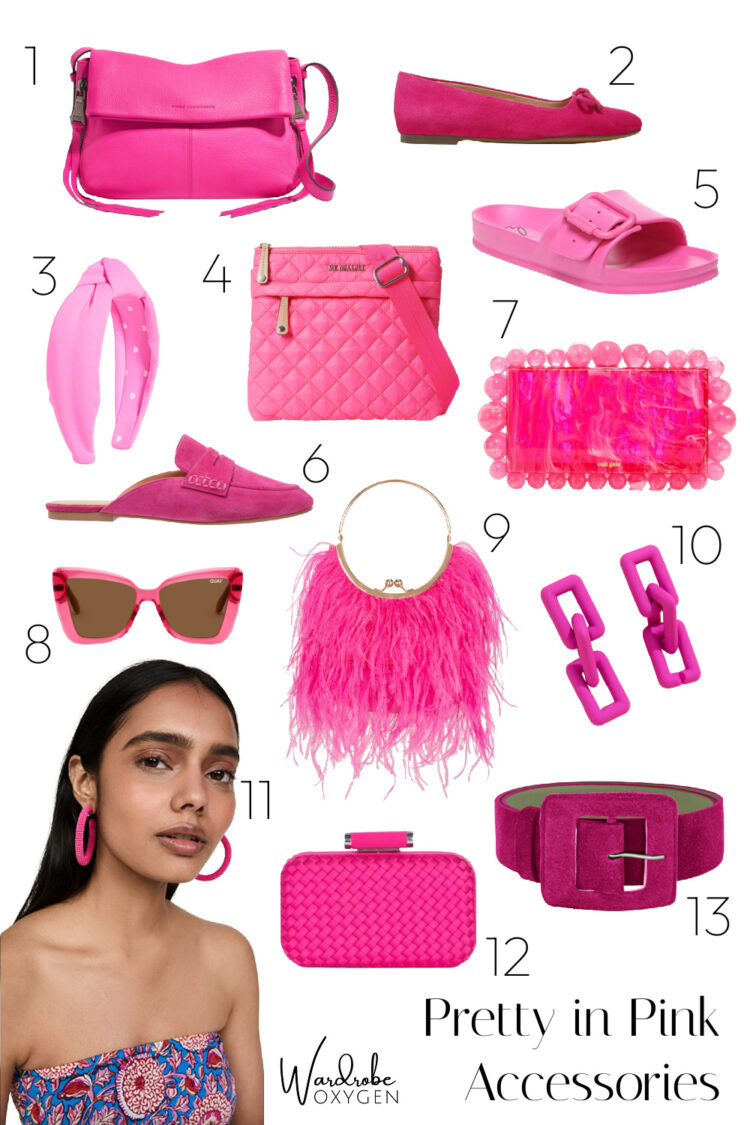 one | two | three | four | five | six | seven | eight (regular or prescription) | nine | ten | eleven | twelve | thirteen (S-XL)

My second favorite way to style bright pink is let it be the accent. A fuschia belt with an olive shirtdress, a bubblegum-colored blouse under a dove gray pantsuit, a glowing pink pair of sneakers with a simple Breton tp and ankle-length jeans. I'm also a fan of a bright pink lip as the focal point of your beauty look, keeping everything else sheer and simple.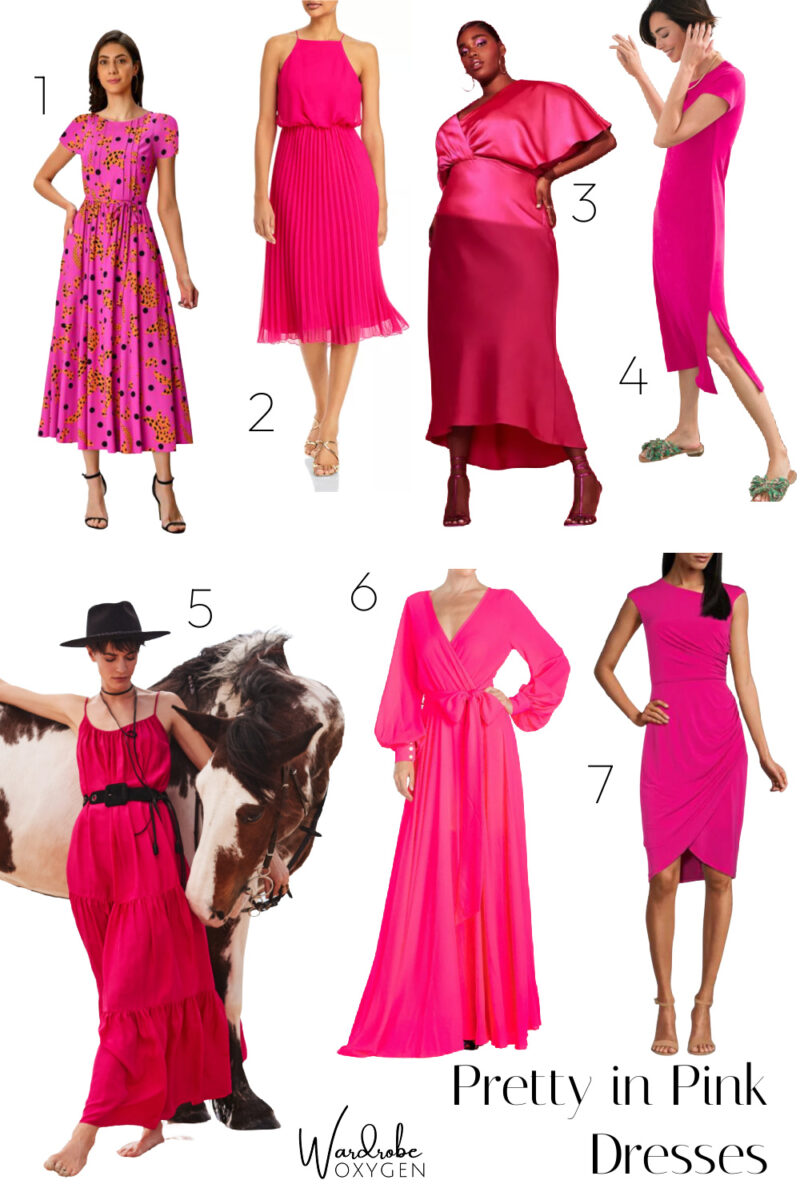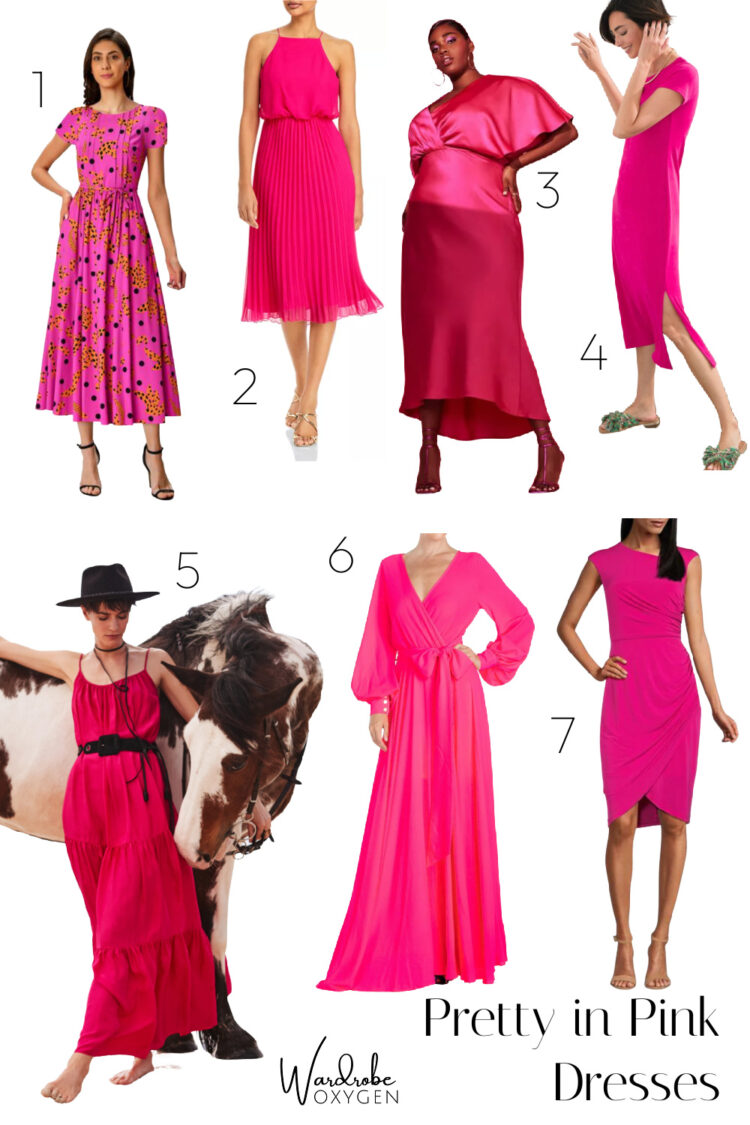 one (0-36 and custom too) | two (0-14) | three (14-28) | four (0/2-20/22) | five (XXS-XXL with petite and tall) | six (S-3X) | seven (4-16)

Whether it is a wedding guest or working in the office, pink is a great color. It is powerful without being too intense, festive without stealing the spotlight, and a color that is appropriate all four seasons of the year. Don't be afraid to mix pink with similar colors – coral, orange, red, petal, and rust with bright pink is a very chic trend.

What If You Don't Like Pink?
If pink isn't your thing but you love brights, jewel tones, primary colors, or neon… you're in luck. When one color of a certain concept is on trend, other similar shades will also likely be available. Chartreuse, kelly green, cobalt blue, cerulean, fire engine red are all on the scene and this fall I expect to see lots of rich shades of gold, pumpkin, garnet, teal, and indigo.
What color trends are your favorite?