This article may contain affiliate links; if you click on a shopping link and make a purchase I may receive a commission. As an Amazon Associate, I earn from qualifying purchases.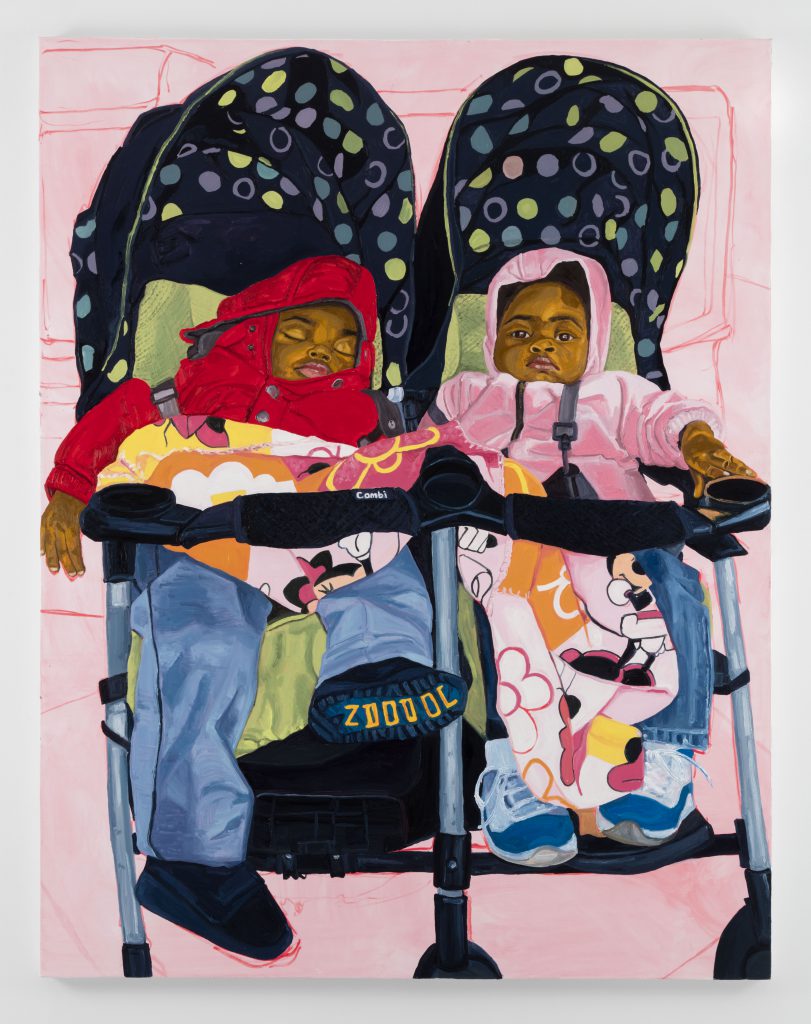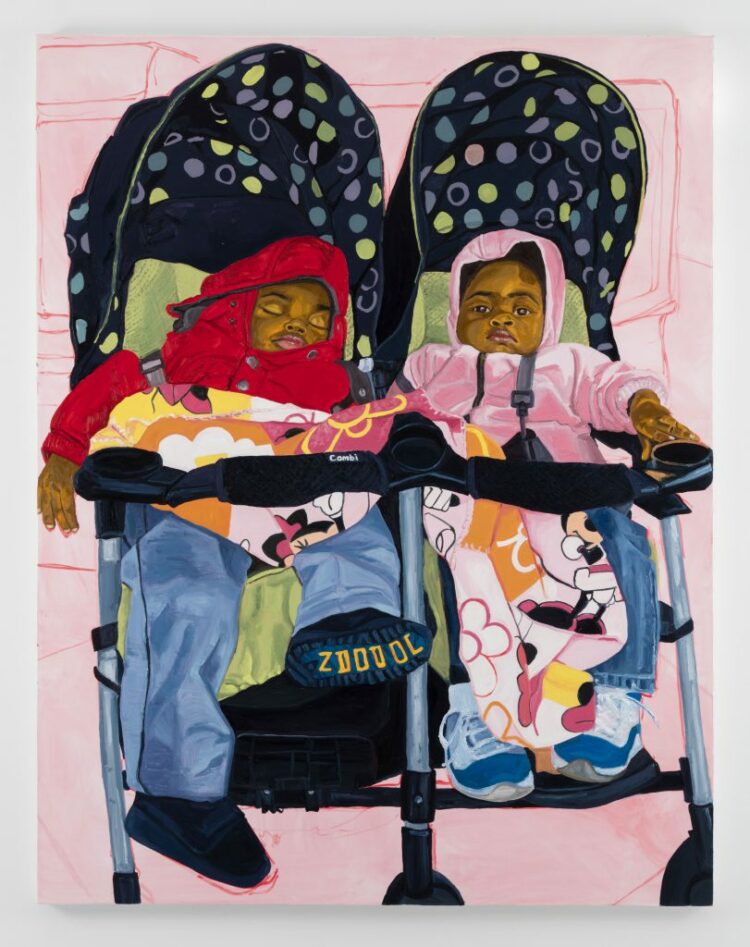 Weekend Reads
Style, like wisdom, gets better with age. (Bazaar)
Why do moms tend to manage the household scheduling? (New York Times)
After Roe's repeal, CVS told pharmacists to withhold certain prescriptions. (The New Republic)
The liberating power of solo travel and "microfreedoms". (Jumble & Flow)
Newspapers are dying? This digital media veteran launched one anyway. (Washington Post)
TikTok's Retirement House shows you're never too old to be an influencer. (Buzzfeed)
Golf lovers, this giveaway between apparel brand KINONA and Orca Golf Bags is one not to be missed! You could win an ORCA golf bag, personalized with up to three logos and a name, plus a digital KINONA gift certificate worth $500.
The next breakthrough beauty brand? Estée Lauder says it could come from India. (Vogue Business)
The knights of Medieval Times will carry union cards with their lances. (New York Times)
Christian nationalism drove these people out of their churches. (Vice)
Are you 'chronically online'? What it means and what to do if you are. (Metro)
Summer is sweat, and sweat causes chafing. While I have written about the best ways to fight thigh chafing, my personal favorite way is with Thigh Society cooling shorts. Available in sizes XS/S-5X/6X, three lengths, and multiple colors, these feel like nothing on even on the swampiest summer days (and we in the DC area know swampy humidity quite well). For size reference, I am a 14 usually and wear L/XL. I have pairs that are three years old that still look new. Thigh Society is a small woman-owned Canadian business. Shipping is free if you purchase 2+ pairs at a time. Use WARDROBEOXYGEN15 at checkout for 15% off your order!
After 246 years, Marines set for their first Black four-star general. (Washington Post)
How to fall back in love with reading (even if your brain feels like mush). (Vox)
After shearing off her dyed hair and growing it out silver, Joy Castro considers the thrill and terror that come with setting oneself free. (Oldster Magazine)
These gun deaths didn't make national headlines, but they left a devastating mark. (NPR)
The true path to sustainability: mindful shopping. (Bazaar)
Why brands are obsessed with building community. (Vox)
Well, this video inspires me to use my Peloton app more regularly… (YouTube)
Relating to what's below in Hear/SeeRead… Why Indiana Jones and The Goonies kid star Ke Huy Quan quit acting for 20 years. (People)
Currently, this insulated cup from Stanley is incredibly popular on social media. And I get wanting a cup that keeps hot things hot and cold things cold and looks cute while doing it. But I'm not interested because I have a $5 insulated travel tumbler from Royal Farms that offers refills for less than $2.00.
For those unfamiliar, Royal Farms is a Baltimore-based convenience store with locations in Maryland, Delaware, Virginia, Pennsylvania, New Jersey, and West Virginia. Most locations are connected to a gas station, and you'll often encounter one on major routes to the beaches as well as welcome houses on Interstate 95. Royal Farms is known for its fried chicken and its coffee (they have a pretty impressive deli). Don't get someone from Maryland to debate which is better, Royal Farms or Wawa. You will lose hours of your life. Anyway…
Back in early May, my family and I went on a pretty terrible trip to Ocean City, Maryland. A tropical storm came in so bad, the salt air frosted our rental condo's balcony doors so we couldn't see outside. It was so cold we had to go to Sunsations and buy windbreakers and sweatshirts for my husband and daughter who packed fantasizing about warm days on the boardwalk. A lot of shops and restaurants didn't open because of the weather, and we needed coffee.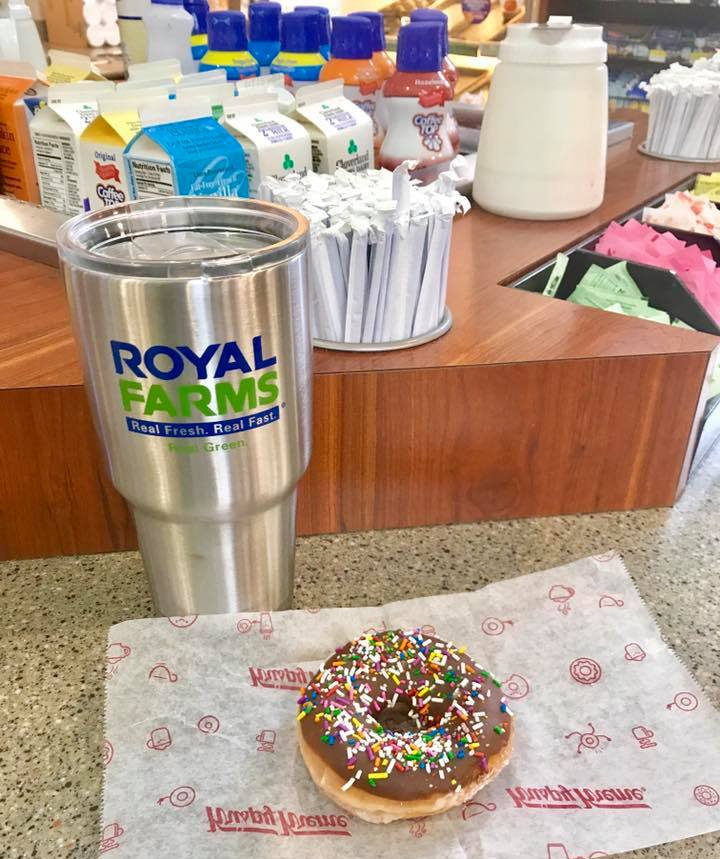 The first morning I donned my raincoat and waterproof hiking boots and walked to the Royal Farms a couple of blocks from our condo which was the only place open that had coffee. They had these stainless tumblers for $5.00, price included coffee, and refills would be less than $2.00. Sold. I got one for me, one for Karl, and came back each morning to refill it for our morning java.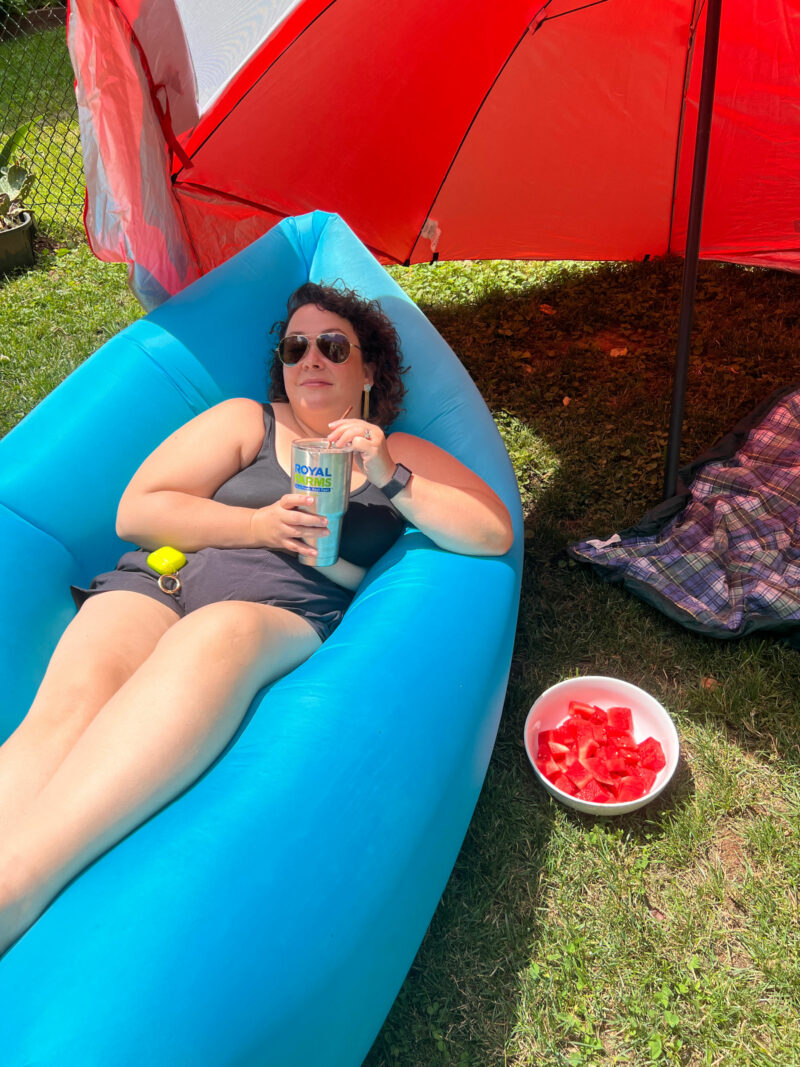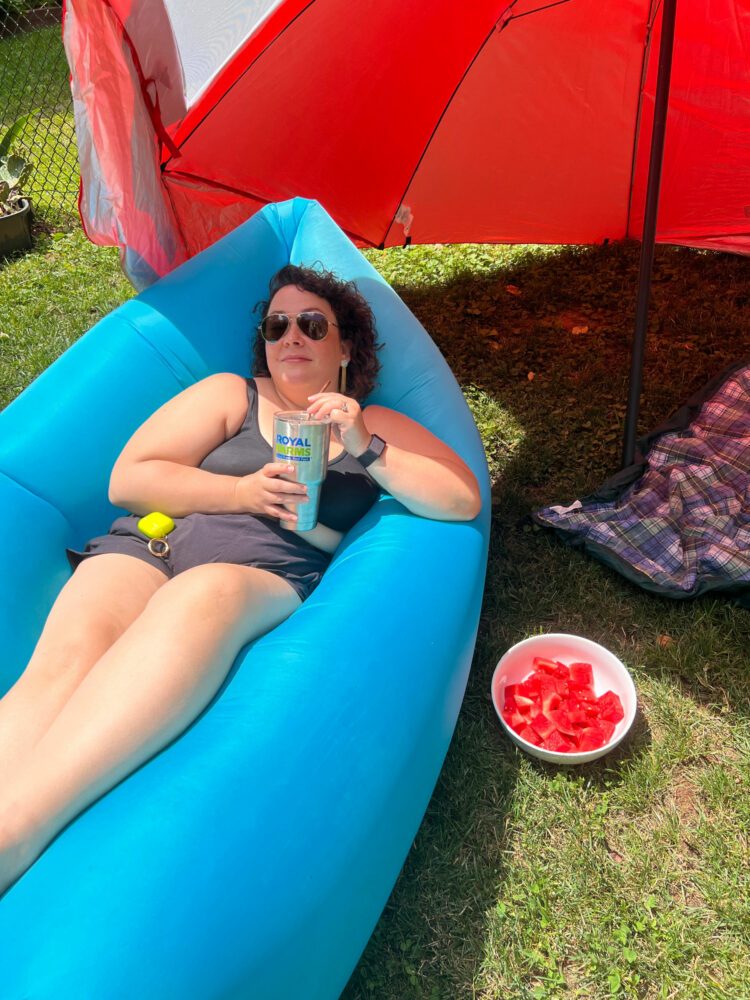 These Royal Farms tumblers are amazing. I will make iced coffee, cold coffee with ice cubes and leave the tumbler on the deck in the Maryland heat and there will be still be ice hours after the coffee has been consumed. The other day, I knew I had an early morning and made coffee around 8pm and put it in the tumbler in the fridge. That morning I sipped the coffee and it was still warm. No need to be precious in the dishwasher, it fits in my car cupholder, the lid is secure, and even is designed to accommodate a straw.
We don't all have a Royal Farms, but unless you really need a heavy tumbler to keep ice cold for two days, don't succumb to this social media trend. Be cautious about most of these trends. Often there is money behind it – high affiliate commission, paid promotion that may or may not be disclosed, or a competition where top sellers earn bonuses. And if you do want a tumbler that really kicks ass, I agree with Wirecutter, HydroFlask is pretty phenomenal and far lighter weight than Stanley.
Hear/See/Read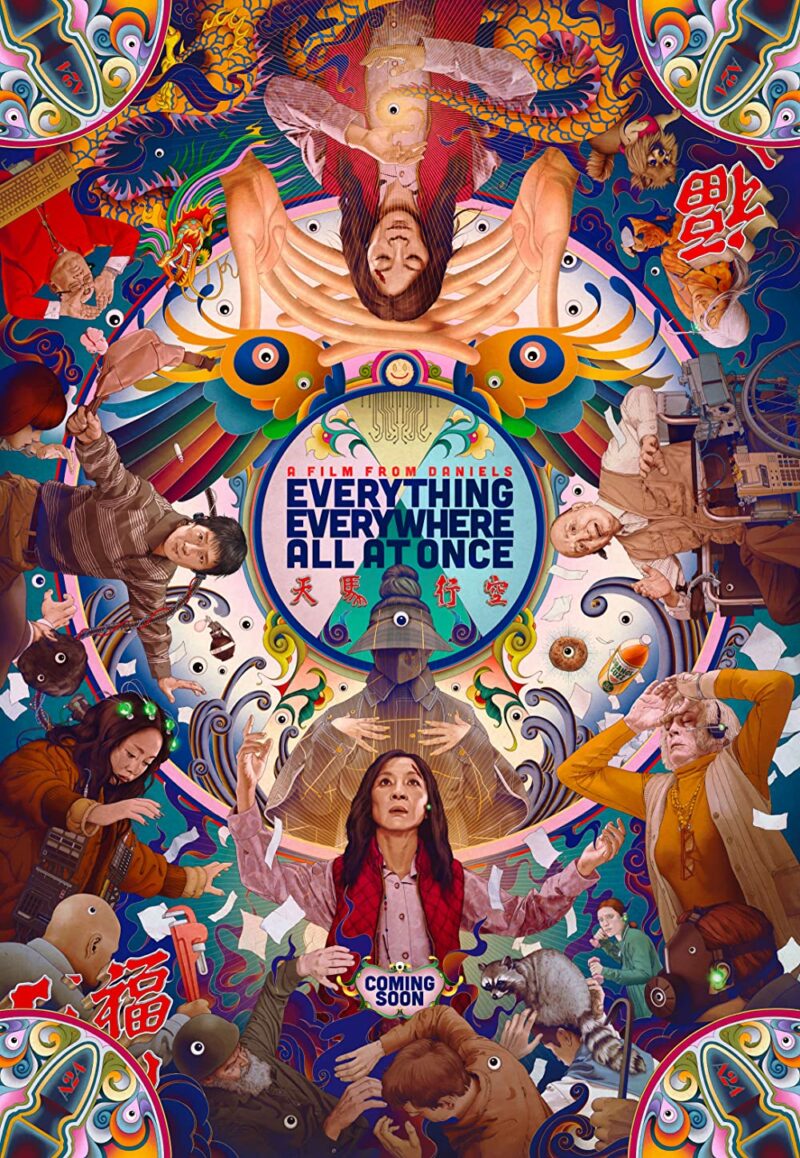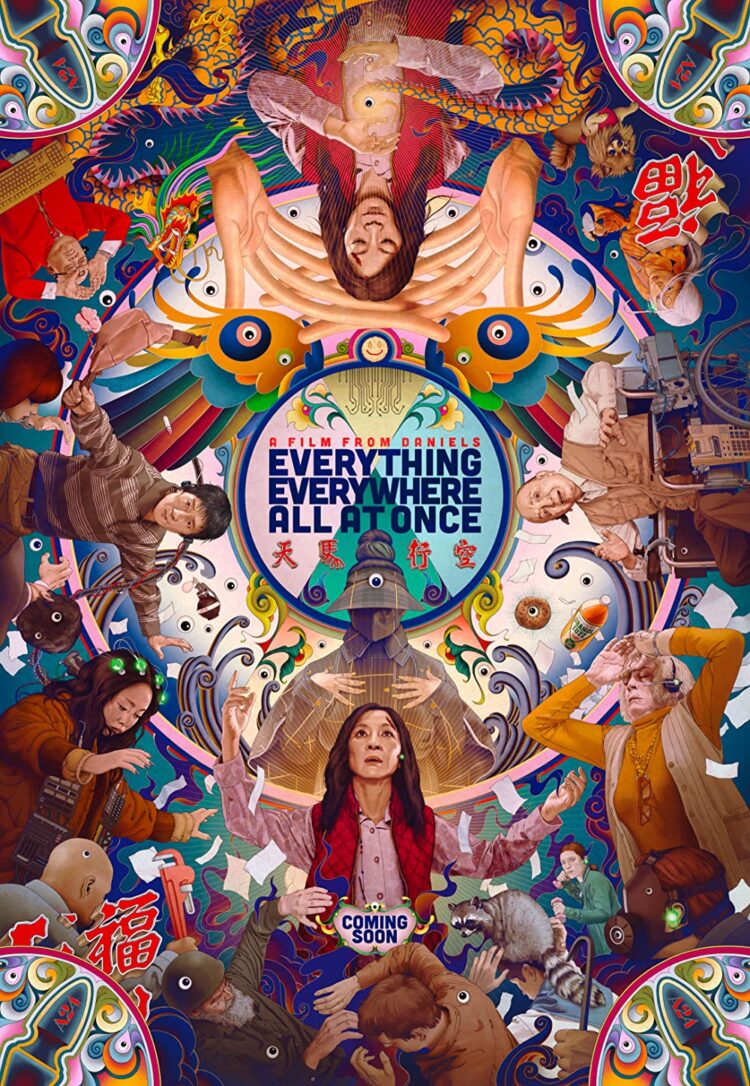 As soon as Everything Everywhere All At Once came out I knew I had to see it. But life prevented me from seeing it at our local theater when it arrived. And then I just couldn't stomach spending $20 to rent it, knowing it would be cheaper in a few weeks. Well this weekend, we decided to rent it on Amazon Prime and ended up seeing it for free!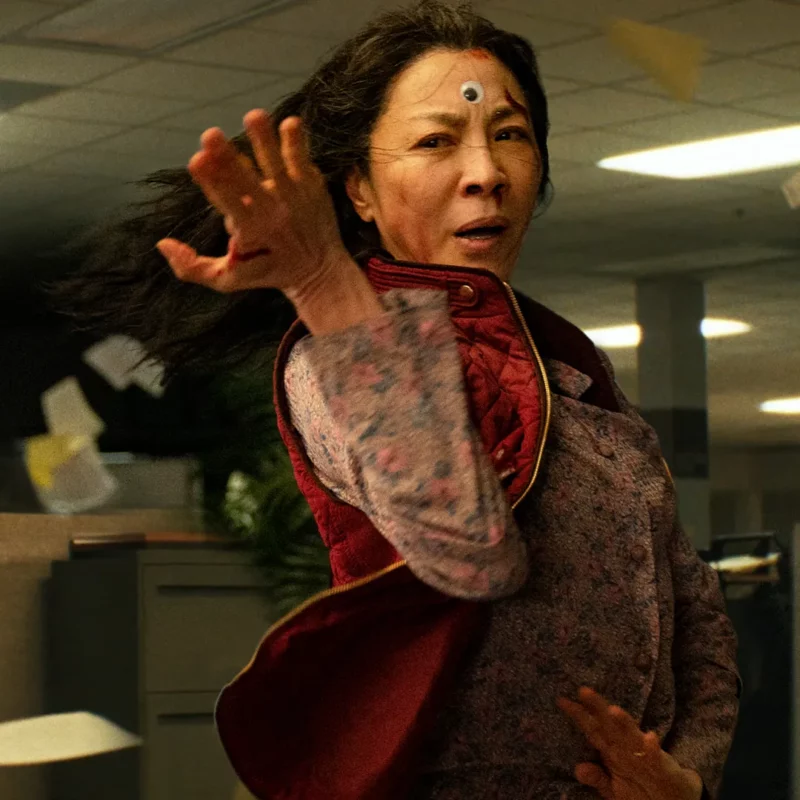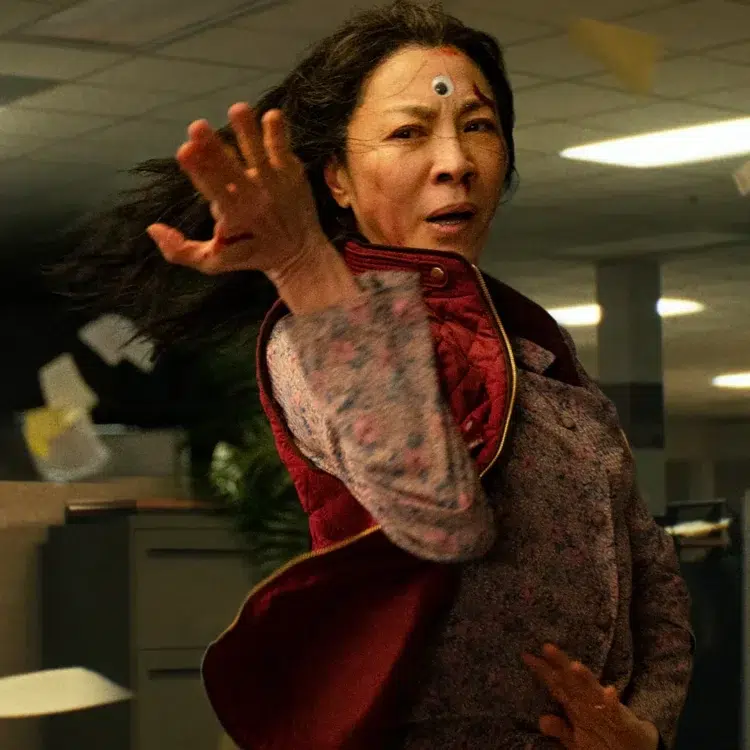 You know how when you place an order on Amazon, it offers to give you a digital credit in exchange for delaying shipping? Those credits can be used for Audible, Kindle, but also renting movies on Prime and I had enough to make that $5.99 rental fee free. And dude. DUDE. It would have been worth renting at $19.99 without any digital credits. This movie is so good.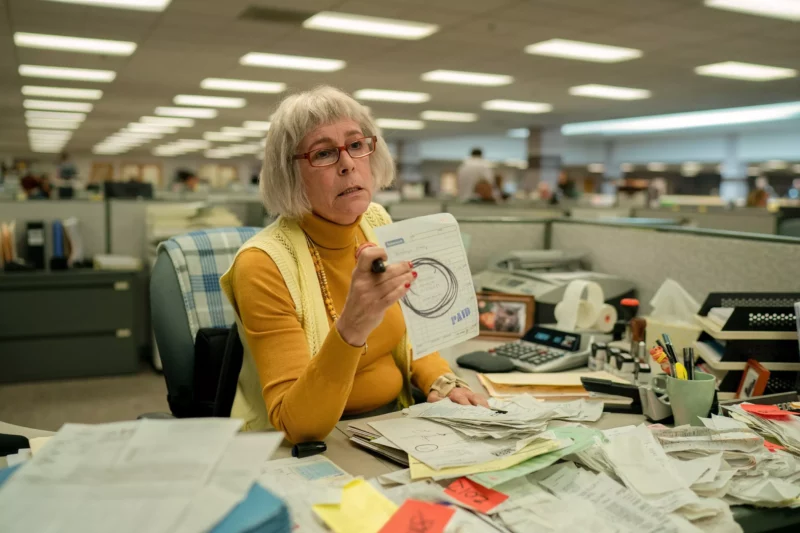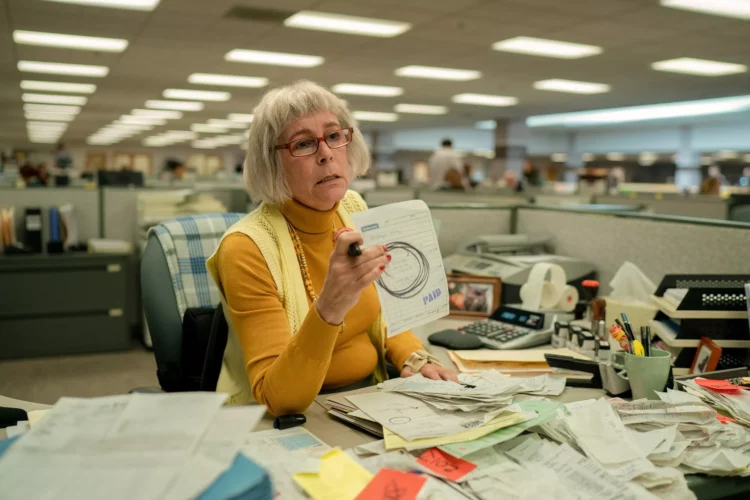 Everything Everywhere All At Once is about Evelyn (played by the badass 59-year-old Michelle Yeoh) who is an unhappy wife, mother, and business owner who is being audited by the IRS (auditor played by badass 63-year-old Jamie Lee Curtis). Her world cracks and she becomes aware of multiverses and her role in saving the universe.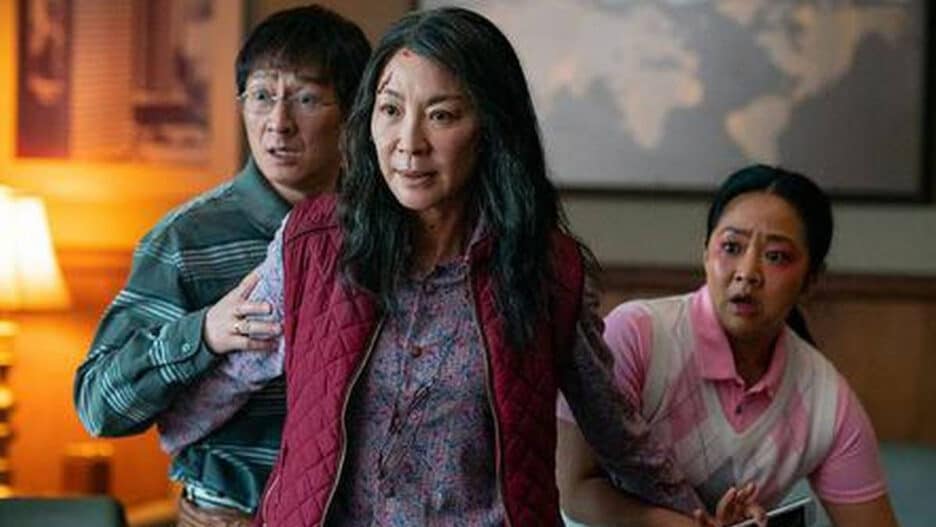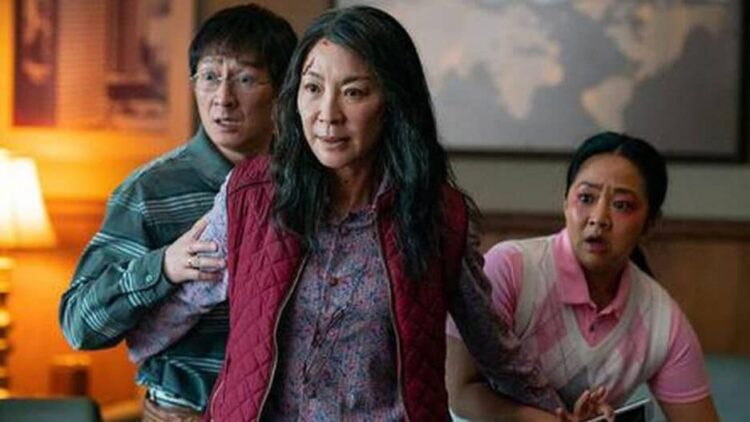 Also starring Stephanie Hsu (you may recognize her from Shang-Chi or The Marvelous Mrs. Maisel) as Evelyn's daughter Joy, and Ke Huy Quan (all grown up from his roles in Indiana Jones and Goonies) as her husband Waymond.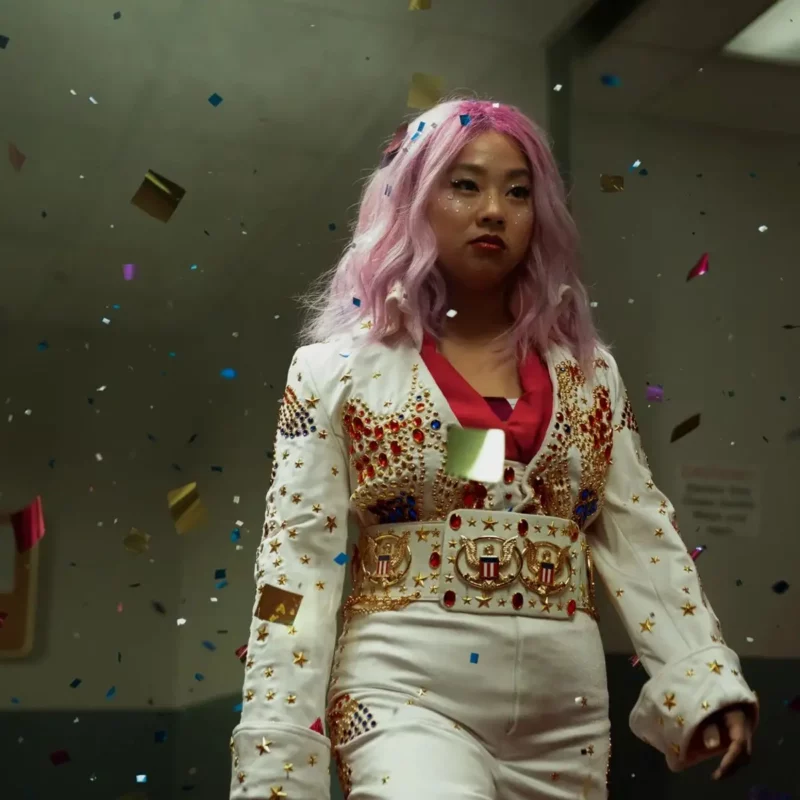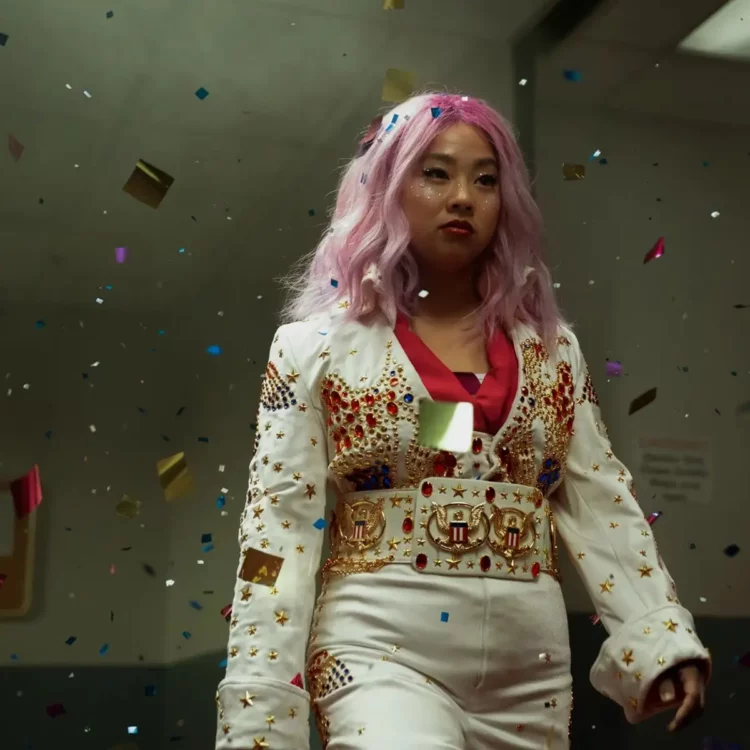 The concept is ridiculous, but this movie works. This is one of the most creative movies I have ever seen. It was funny, it was heartfelt, it had scary moments, gross moments, and truly beautiful moments. The acting was superb, the action was more entertaining than violent, and it ended in a pretty beautiful way.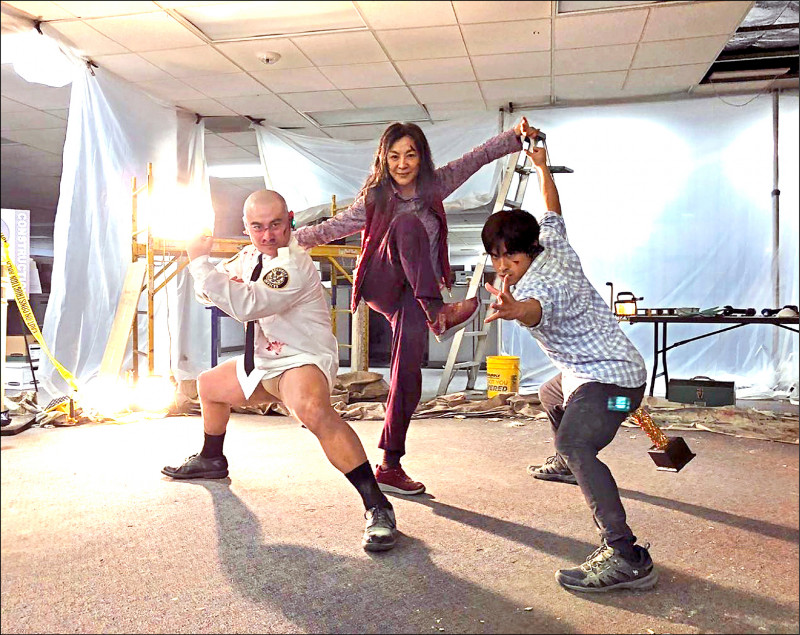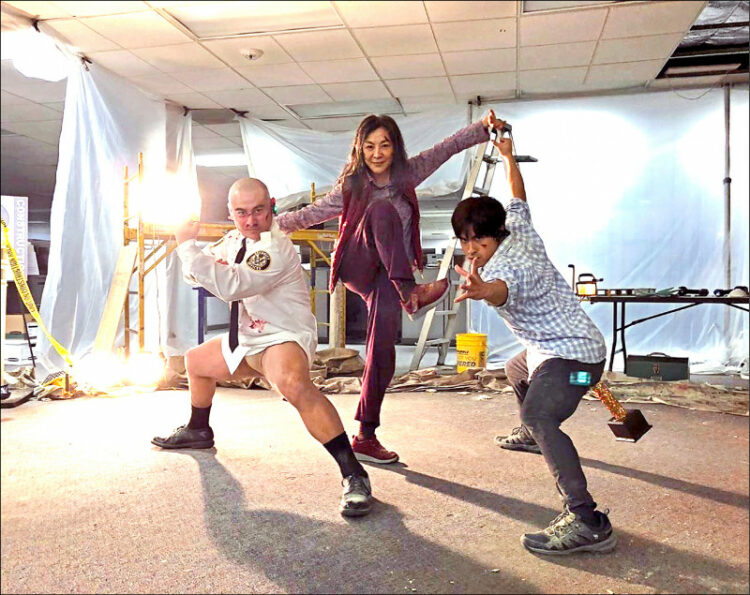 FYI, the movie is rated R and Commonsense Media suggests it for kids 16 and older, but we let Emerson see it. I think the most adult part of the movie was the parts with sex toys, or items that replicated sex toys. I know some individuals IRL who have been dissuaded from seeing Everything Everywhere All At Once because of the hype over the sex toys. This truly is a minor part of the film, and done in as humorous a way as winning a battle with a fanny pack as your weapon. However, if watching with a kid, be sure you're ready to have a discussion about dildos and butt plugs.
And by the way, the movie is being re-released July 29th with eight extra minutes! (Deadline)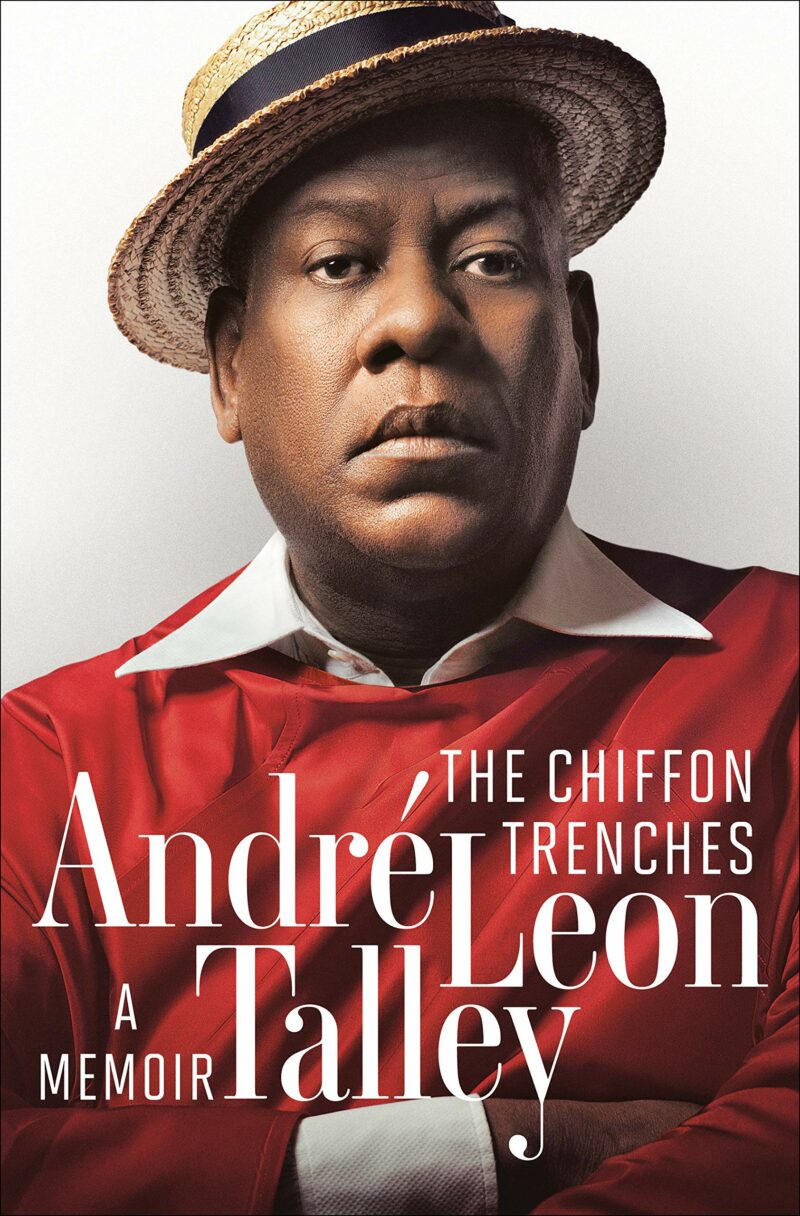 This week I was an election judge for the Maryland Primaries. I am a provisional judge, which means I help those vote who may have recently moved, went to the wrong precinct to vote, want to change their affiliation, got an absentee ballot but didn't use it, etc. We arrived at 5:45 am to set up for a 7 am start time. Doors closed at 8 pm. Especially for a primary election, you can imagine there was a lot of down time and we aren't supposed to have phones in the polling area.
I took The Chiffon Trenches: A Memoir by André Leon Talley with me. I bought this book when it came out but never got around to reading it. Earlier this summer I bought Anna, a biography of Anna Wintour by Amy O'Dell and have been trying to read it but it's very dry like a textbook. I knew Talley's memoir would be a far more entertaining overlap of similar history and stories. No better time to read it than while sitting at a "church table" waiting for the next person who needs to vote provisionally!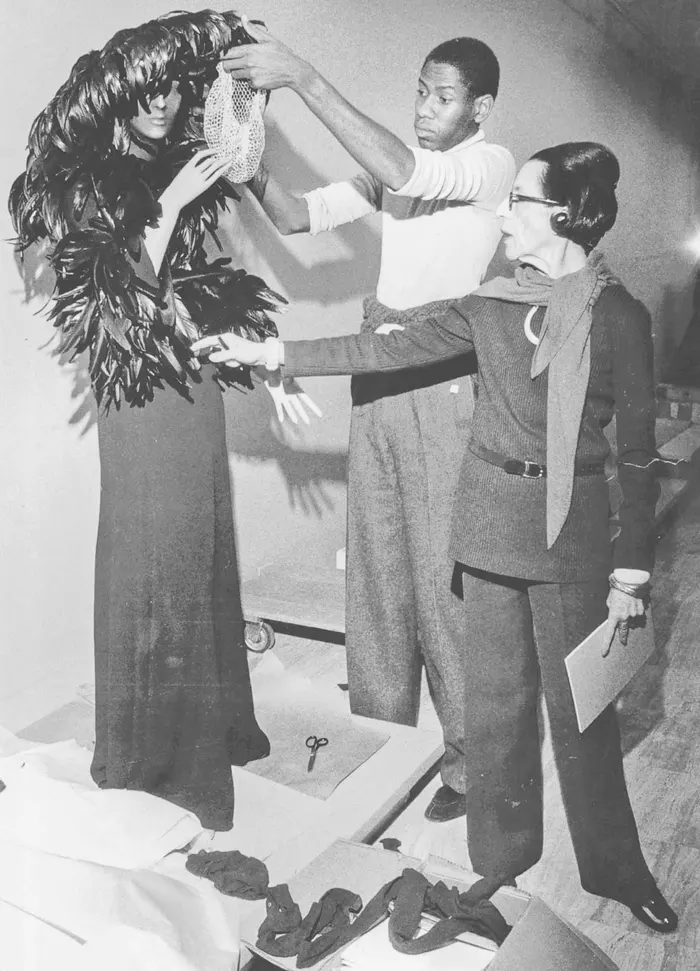 I finished all but the last few chapters of Talley's memoir. The first half was a fantastic read, as Talley shares his humble upbringing in Durham, North Carolina, his transition from French to fashion while working towards his PhD, and his chance opportunity with Diana Vreeland that propelled him into the world of fashion journalism.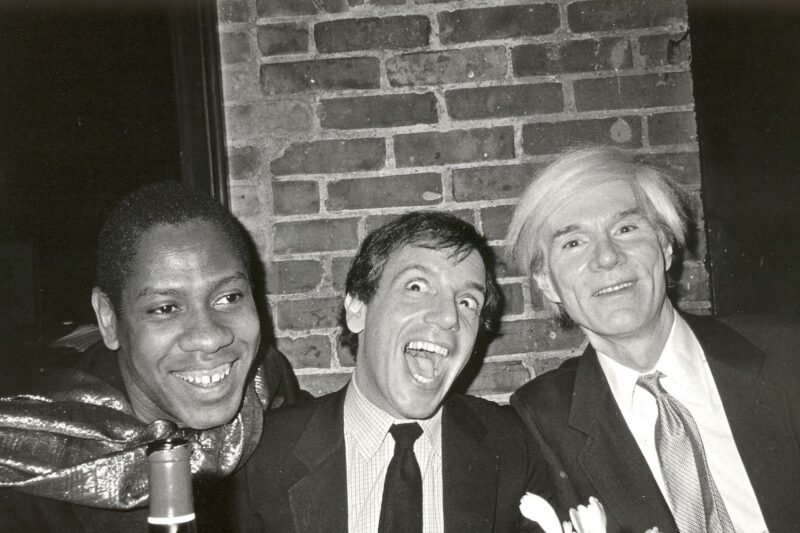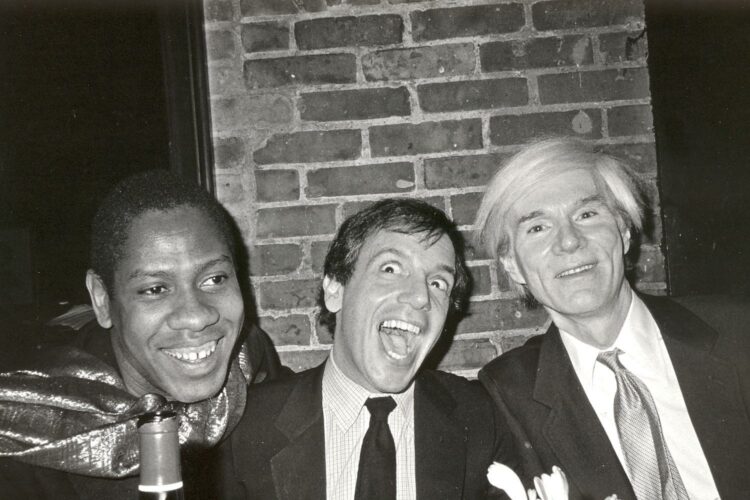 Paris, London, New York… Talley befriended iconic designers, socialites, and models. He started careers. He danced with Diana Ross at Studio 54 and hung out at Andy Warhol's Factory and was a regular guest at the homes of Halston and Karl Lagerfeld. He remembered the outfits of these icons (including himself) down to the most minute detail. He used terminology not known by the average individual. It is a memoir by a fashion lover for fashion lovers.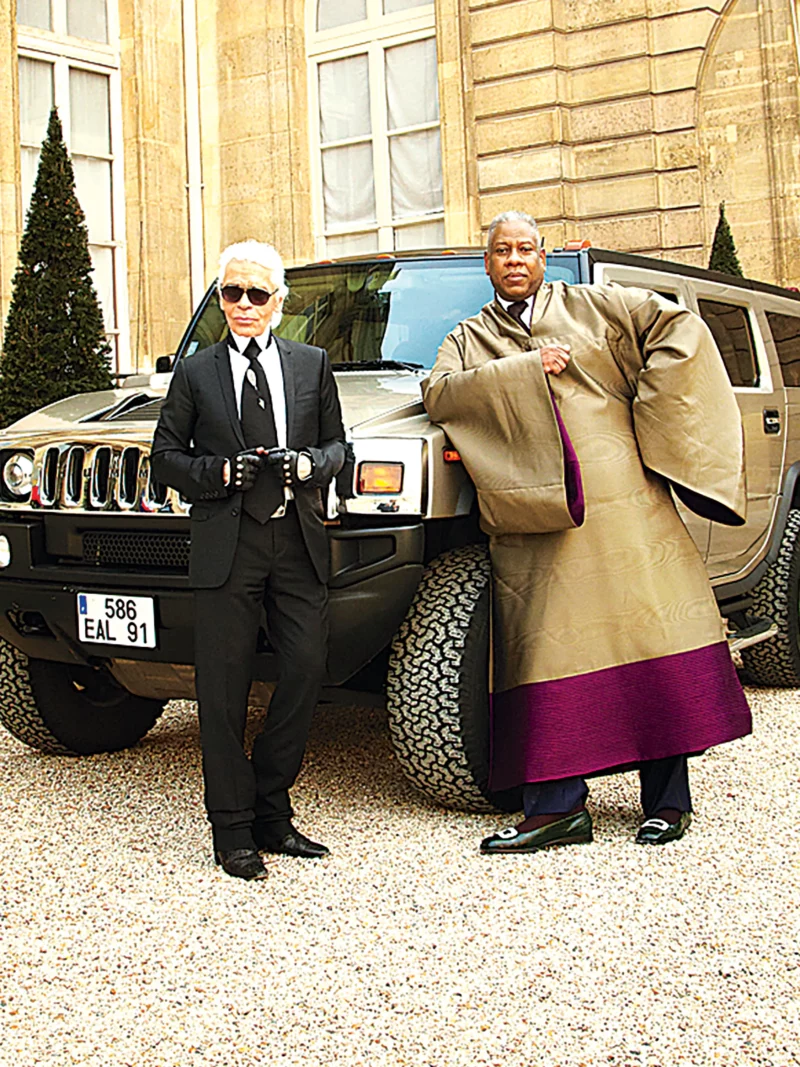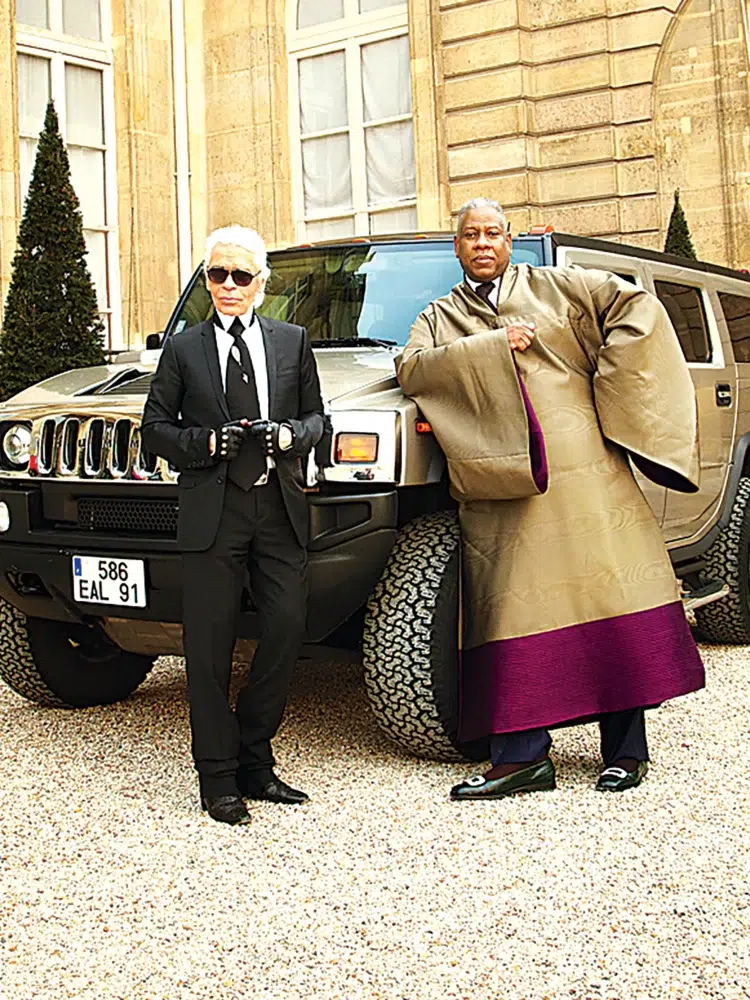 The second half slowed down and became a bit darker. He shared how he was abused as a child, his addiction to food, his health issues, the end of his relationships with Lagerfeld and Wintour. This part felt rushed, either because he was uncomfortable writing it or he was exhausted by this point of writing the memoir. I know by this point I was a bit exhausted. I took the book to my nightstand and tried to finish the book over two evenings but my eyelids began drooping before I'd finish a chapter. I am okay leaving this book not completely read.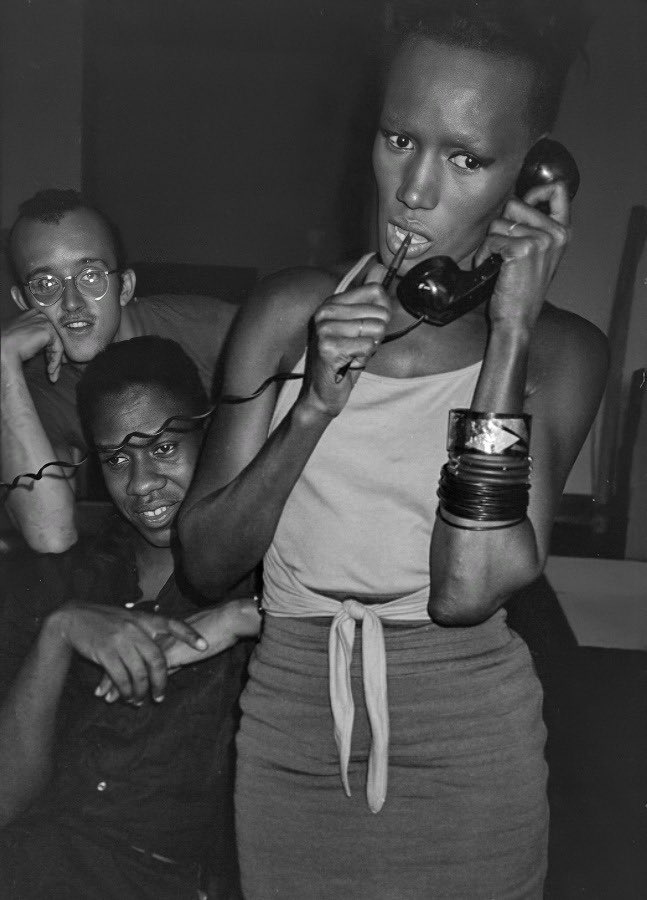 While this may be a "fashion book," it is truly a book about André Leon Talley, and how as a Black man he was excluded, accused, feared, sexualized, hated, belittled, and had to work twice as hard to gain a seat at the table, let alone a smidgen of respect. How he knew he was appealing to most individuals in the fashion world because he was tall and Black yet also had fantastic style and impeccable manners. How he was essentially canceled because he was no en vogue.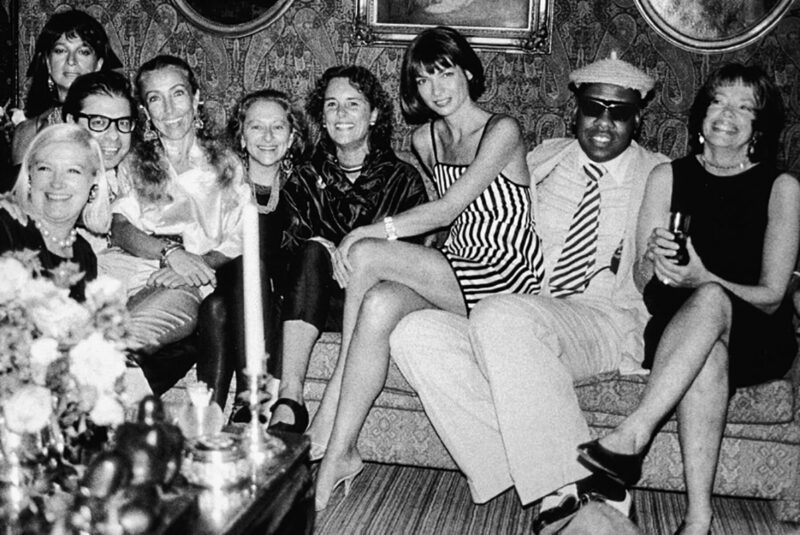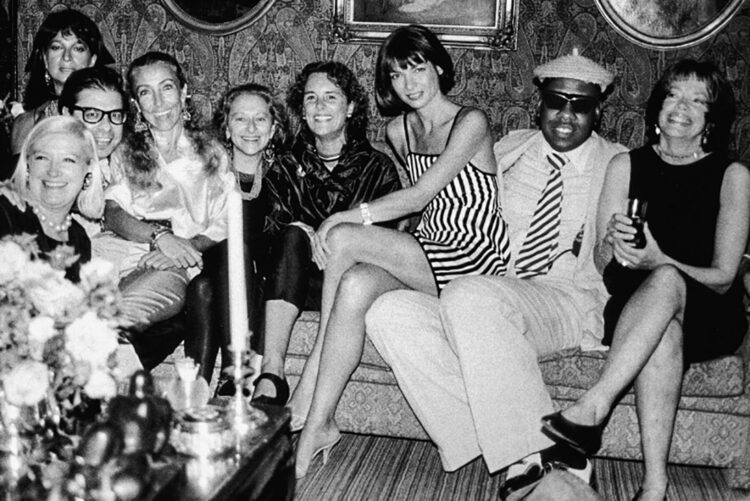 Many reviews of this book criticized Talley for essentially being what he hated. He was judgemental and snobby, obsessed with labels and prestige. He became too comfortable with gifted luxury and was offended when he didn't continue to receive it. But these criticisms in my opinion don't take into account his childhood, his trauma, how he entered the world of fashion, and what he had to do (and refused to do) to even gain entry. Talley wasn't perfect, but he was human and this memoir is one where he occasionally wiped off the varnish and let us see his real self.
For Your Entertainment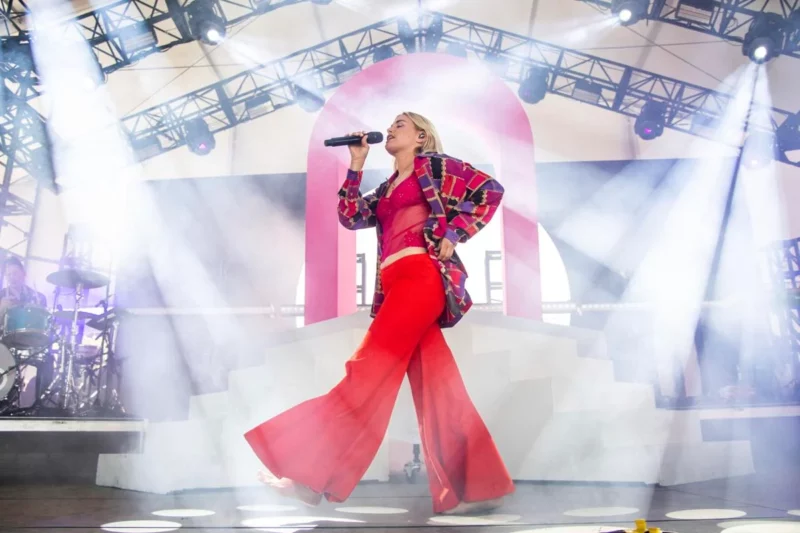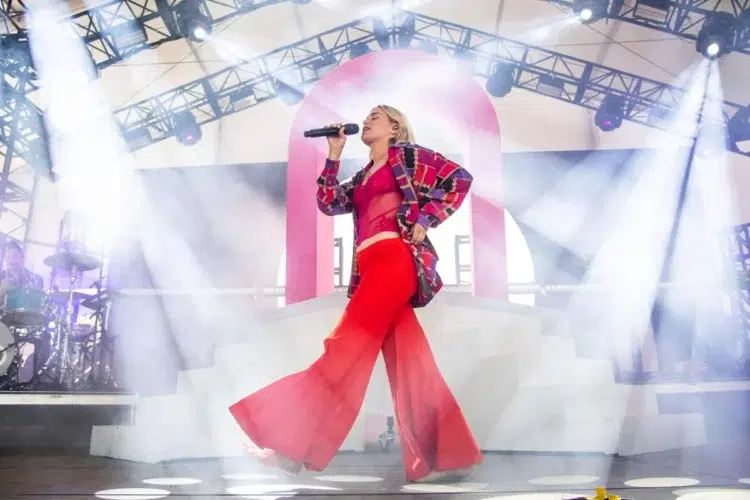 One of our friends who attended Bonnaroo with us shared that Hulu was livestreaming shows from the festival as it was taking place. I have some pretty wonderful memories of the years I went to Bonnaroo, I don't think I'd go now unless I went VIP and with an RV. The idea of streaming the shows from my climate-controlled home sounded like a fun way to spend an afternoon so my husband and I checked it out.
One of the performances we saw was Ashe, a young blonde with a great voice and an outfit that really perplexed me (a polyester "party shirt" in a cherry red and purple print over a different color of red lace bustier and a orangey red flare pants) but energy that was infectious. The crowd in the tent (not sure if it was This, That, or The Other) was INTO Ashe, several folks singing every lyric along with her.
Her music was a bit too… pop for me and I sort of forgot about the performance but when looking for a video to share today, YouTube served me "Angry Woman" by Ashe and not until the end did I realize this was the same artist having an utter blast on stage at Bonnaroo.
A 29-year-old from California, Ashe went to Berklee College of Music and has been making music for herself and other artists since she graduated in 2015. She has been nominated for awards, toured with big-name pop artists, even wrote a dong for Demi Lovato but didn't become well known until her song, "Moral of the Story" was used in the Netflix film, To All the Boys: P.S. I Still Love You. Her second studio album is coming out this fall; "Angry Woman" is the first single to be released ahead of the launch. It makes me look forward to hearing more.