This article may contain affiliate links; if you click on a shopping link and make a purchase I may receive a commission. As an Amazon Associate, I earn from qualifying purchases.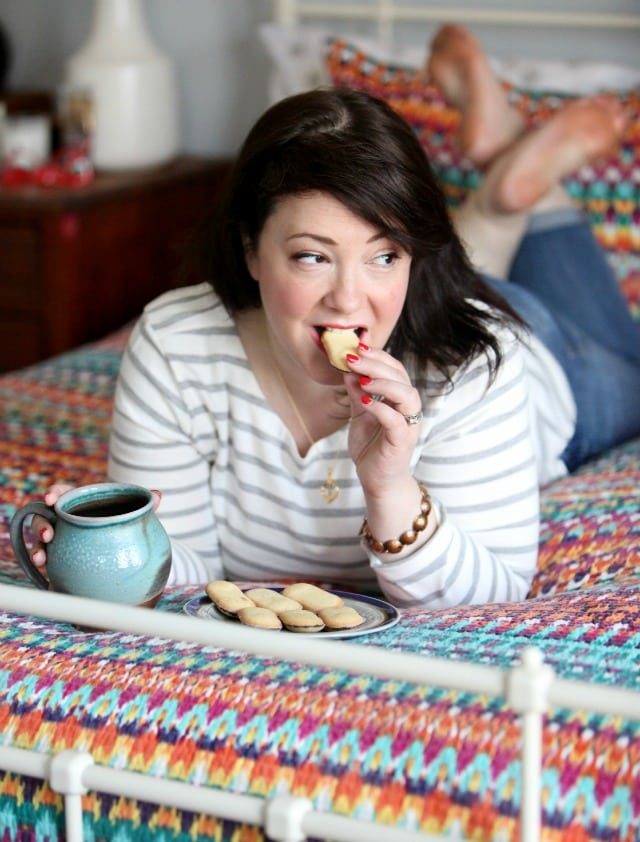 Since Karl and I were dating, a treat for us has been Pepperidge Farm® Milano® cookies. It's one dessert that both he and I equally enjoy. I remember back when he worked nights and I worked the crazy hours of a retail manager. I'd come home at 2 in the morning to a silent, empty house and open the pantry to find something to eat and would often find a bag of Milano cookies with a post-it note message on it from Karl.
When my arm broke, Karl went to pick up my prescriptions and with it a bag of Milano cookies. And any time we have a party and I ask Karl to pick up snacks at the grocery, he always comes home with a bag of these cookies and we're all happy when there's leftovers. When Pepperidge Farm® Milano® cookies reached out and asked if I'd like to share how I take a moment for myself in my busy life, it felt like a good fit.
Weekends can be pretty crazy in the Gary household. Emerson's social life has gotten busy now that she's in school, Karl teaches yoga, we have Girl Scouts and dance class, and weekends are when I do most of the work for Wardrobe Oxygen. I've learned to schedule Me Time just as I do all of the other weekend activities. Without it, Monday comes around and I'm too mentally drained to be my best at the office.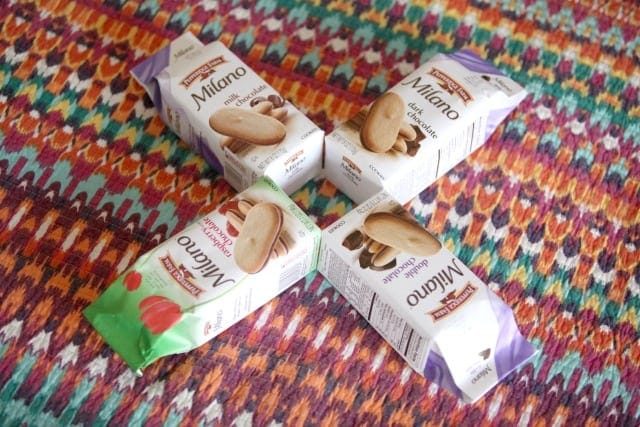 My favorite place in the house is our bedroom. When we did the home remodel in 2008, Karl made sure that our room was a haven. With vaulted ceilings, plenty of natural light, and the best views of the woods behind our home, spending time in our room feels like a vacation at a fancy resort. Karl understands my need for Me Time and will take Emerson on a hike or to a playground so I can get an hour or so where I can sit back and relax.
I often come up here with a cup of coffee or glass of wine and maybe a snack. I sometimes choose Milano cookies for a snack because they're a favorite, but also because it feels like such a decadent treat even if I only have one or two cookies. Sometimes I read a book during this Me Time, but more often than not I just look out the window, let my mind wander, and slow down. In this day and age of constant stimulation, there's something so delicious about doing absolutely positively nothing.
I know I say this often on the blog but I can't stress it enough. You can't take care of others if you don't first take care of yourself. Life is busy, life can be stressful, and it's hard to be your best if you don't take any time to decompress, de-stress, and center yourself. For me, it's a mini escape with a big cup of java and a couple of Milano cookies, for you it could be something completely different. But such an act is not selfish, it's an investment in yourself and the relationships you have with others.
Me Time doesn't have to be at a fancy day spa or a restaurant, you can make Me Time almost anywhere. Take the time for yourself, you deserve it!