This article may contain affiliate links; if you click on a shopping link and make a purchase I may receive a commission. As an Amazon Associate, I earn from qualifying purchases.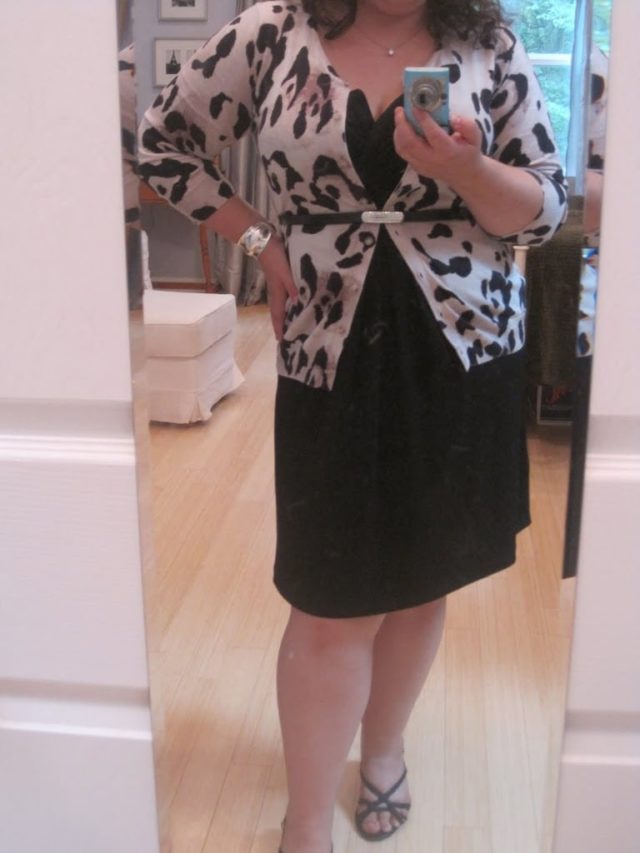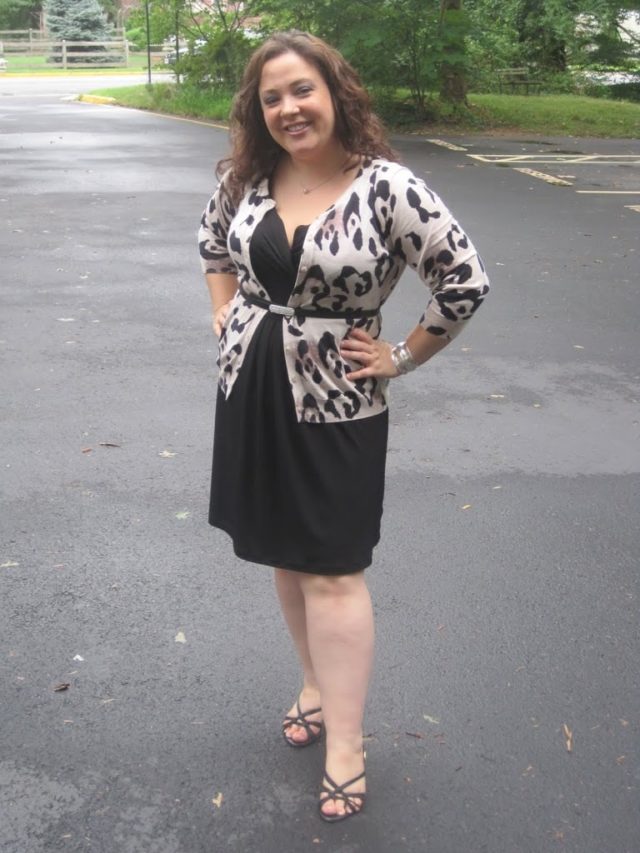 Today is an Ann Taylor kid of day…
The dress is a black matte jersey number I picked up at Ann Taylor last Spring. It's a perfect guest at a wedding dress. The matte jersey can be dressed up or down, it's a urplice neckline, seamed waist, a bit of gathers at the waist which nicely hid the postpartum tummy (bought this to wear to a wedding last May). I have been wanting to figure out a way to wear it for work, but haven't found any jackets or cardigans that looked right with it.
I found this cardigan on the sale rack at Ann Taylor this past Friday. I tried it on with a dress at the store and it seemed to be the weight and cut that would work with a dress. I liked that it would not just work with this dress, but would be cute and wearable with pants and skirts as well.
The belt is from Express circa like 1999. It's black snakeskin with a pave buckle. I never get rid of accessories – they take up so little space, might as well box them up because they may come back in style! The shoes are Banana Republic – I wanted to wear a more substantial shoe but my pumps and T-straps are both at the cobbler getting repaired.
In my head, I was going to wear this with a bunch of gold and pearl chains around the neck. I thought it would look fabulous. In real life, it looked as though I was Emerson when she has gotten into my jewelry armoire. I tried silver, I tried just pearls, and then decided on a single diamond solitaire on a short chain and it made the most sense and looked the most… me. Funny how a necklace that is so unlike me is what made this outfit look most true to myself. Don't judge a book… or a necklace by it's cover! 🙂