This article may contain affiliate links; if you click on a shopping link and make a purchase I may receive a commission. As an Amazon Associate, I earn from qualifying purchases.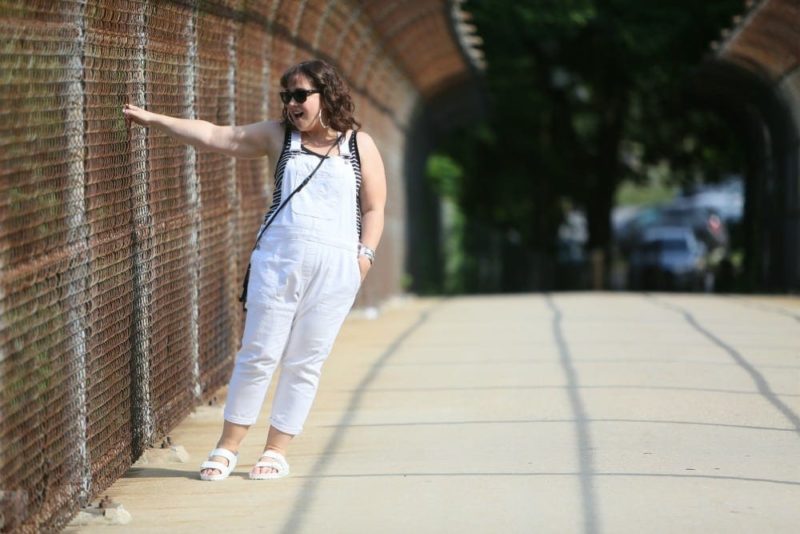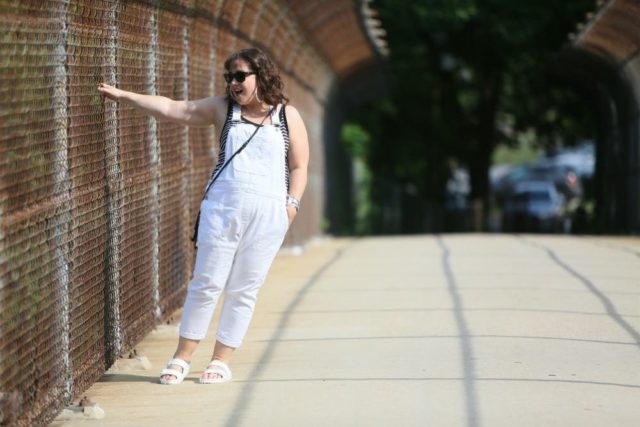 You all saw these overalls on the blog when I wore them to the Families Belong Together rally and march in DC the other weekend. If you know me in real life you know I wear these overalls on a pretty regular basis. After a day of running around town, accomplishing tasks and completing errands Karl captured these photos of me in a pretty typical summer day outfit.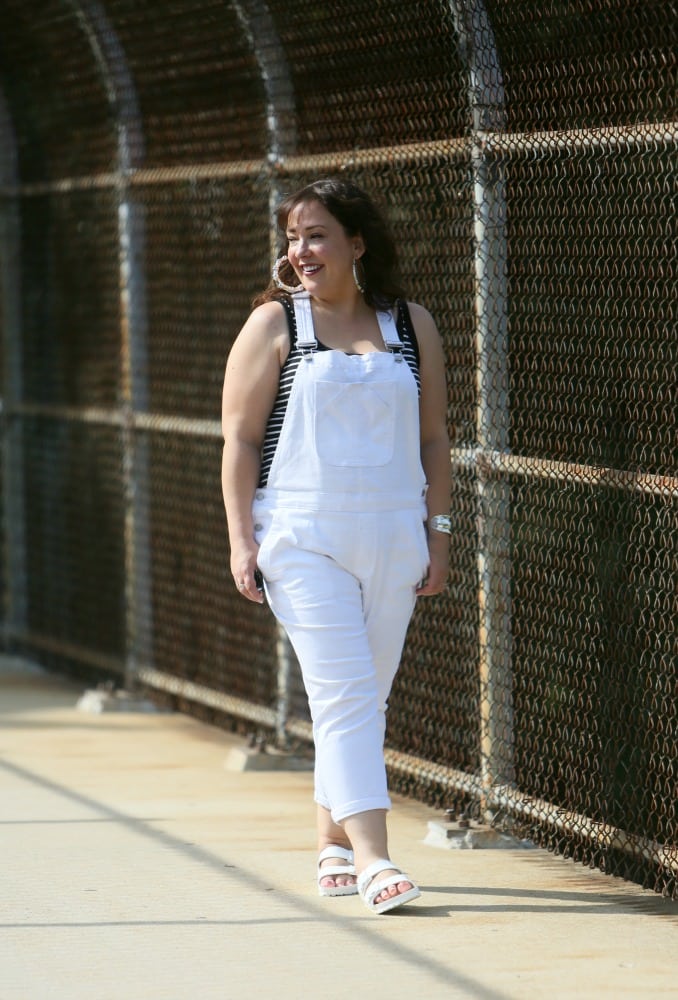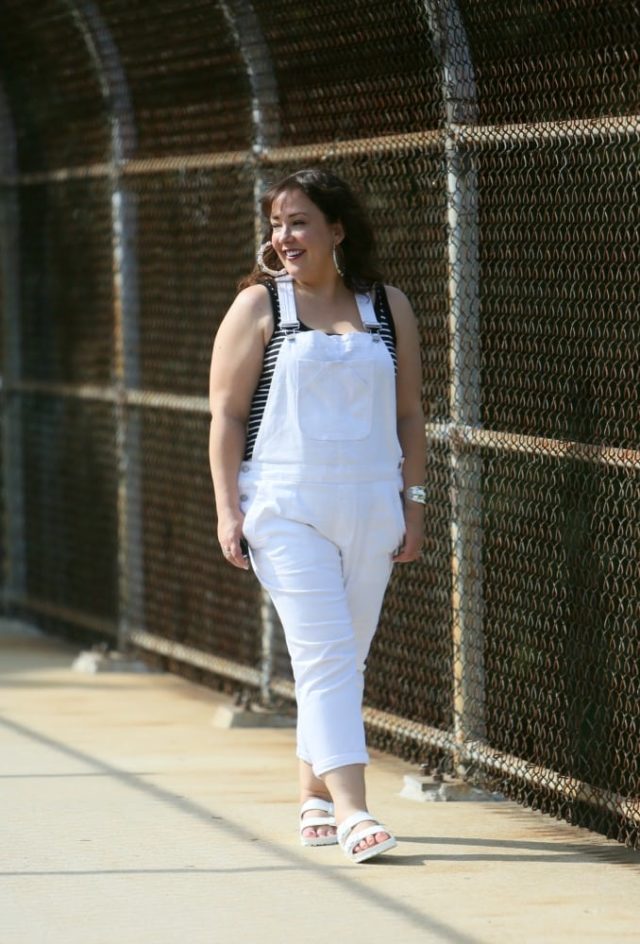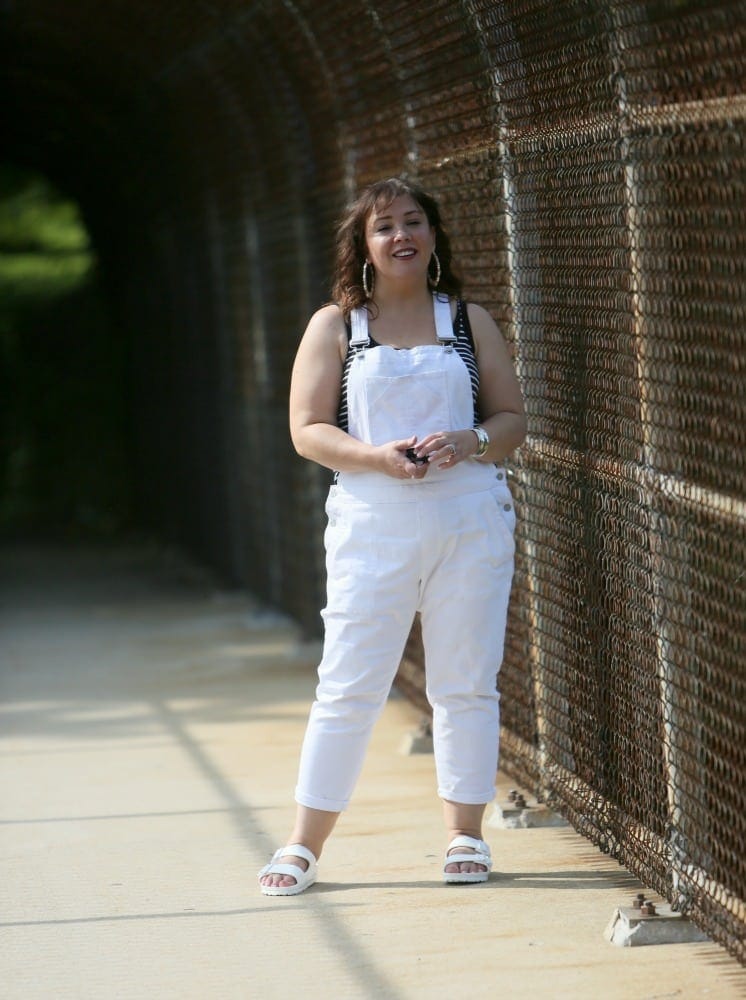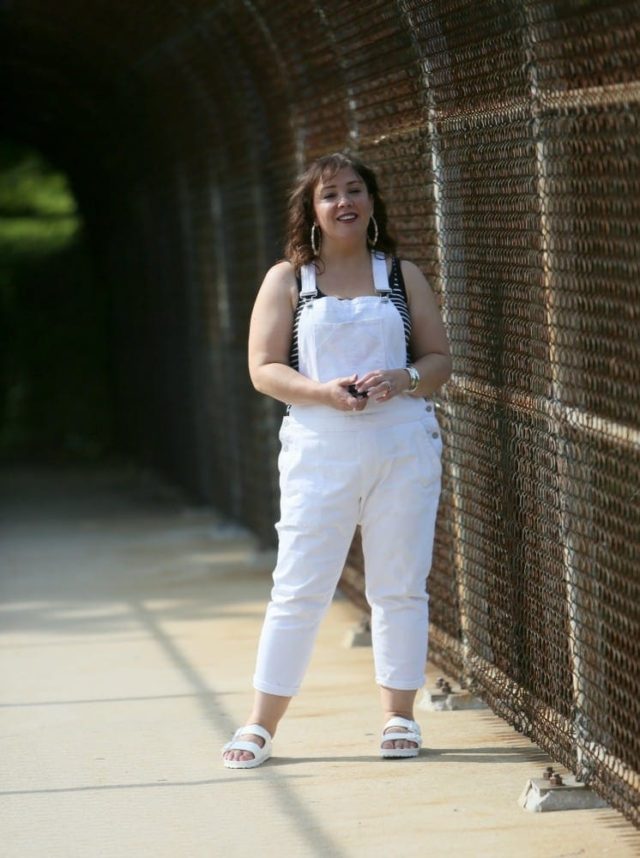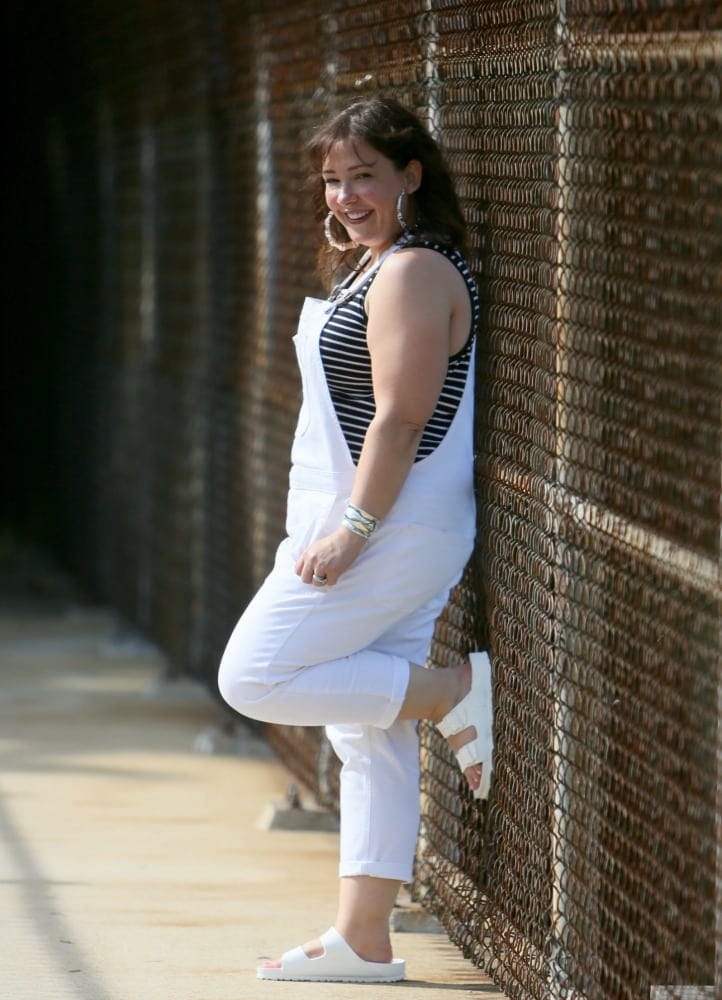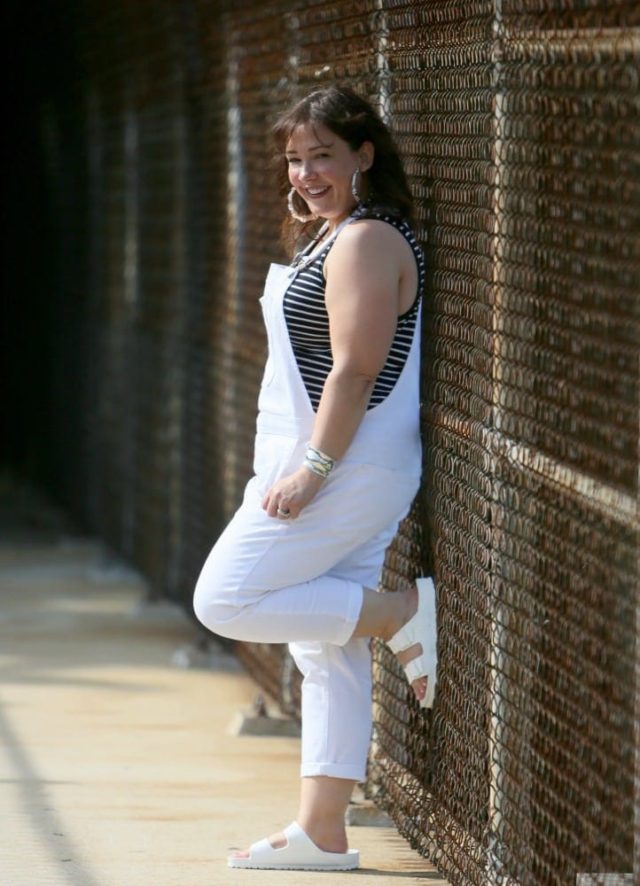 Overalls: Gap (LP) | Tank: Caslon (L; stripe sold out, similar, same alternative in plus sizes) | Earrings: Etsy | Shoes: Birkenstock | iPhone Holder: Bandolier | iPhone Holder Pouch: Bandolier | Sunglasses: Ray-Ban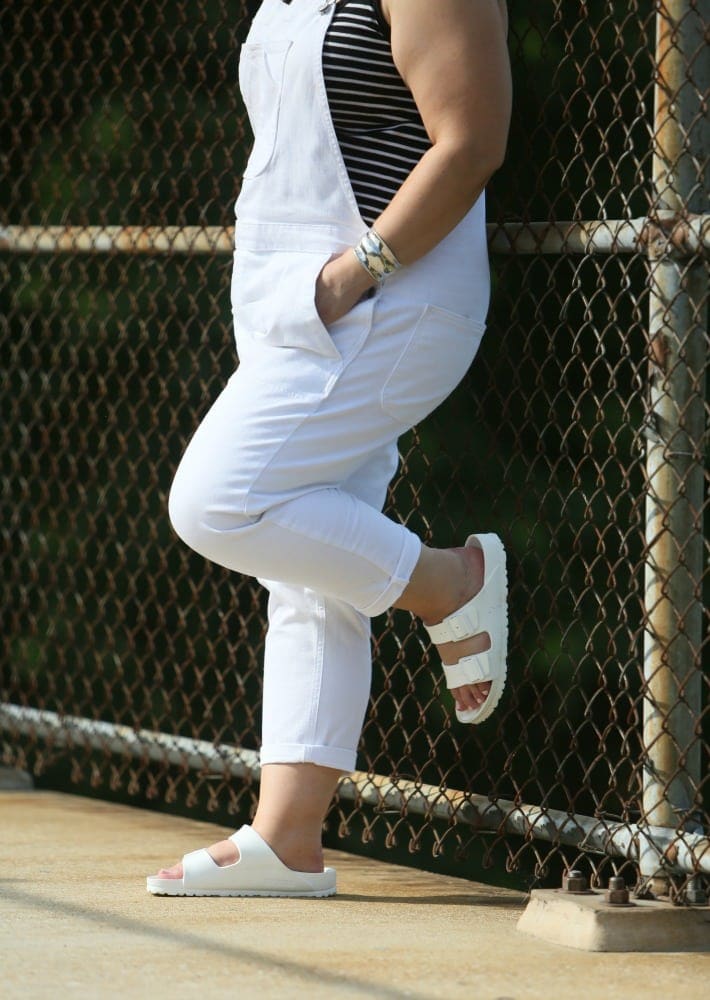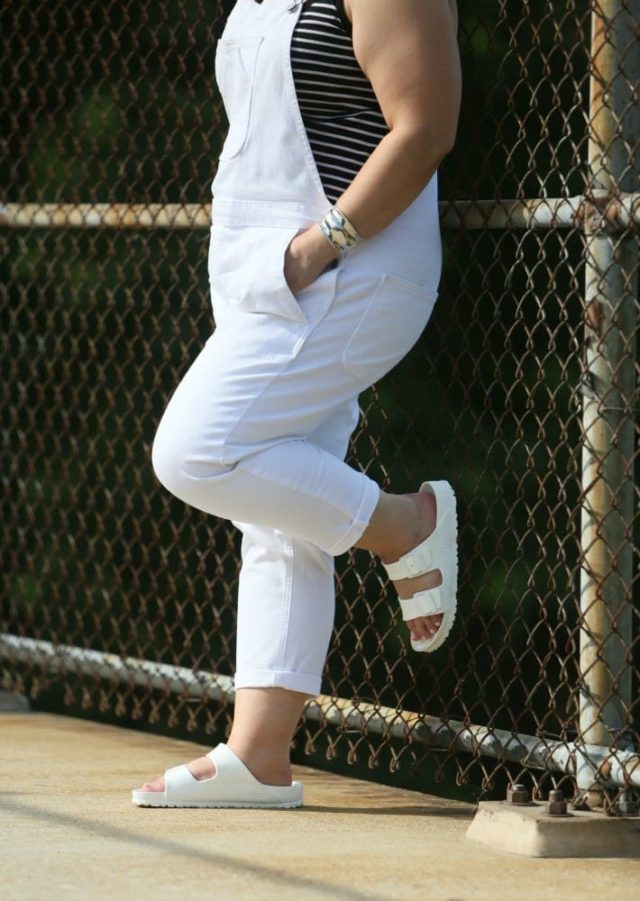 I know many of you shy from white clothing but I love it because it's easy to get them white again. For these, some hot water, a bit of Bac-Out on any spots, and a good serving of oxygen bleach cleans them up nicely even after a grubby day. The same with these Birkenstocks; they're EVA covered so you can get them looking bright and white with soap and water, a Magic Eraser, I've even put them in the top rack of my dishwasher!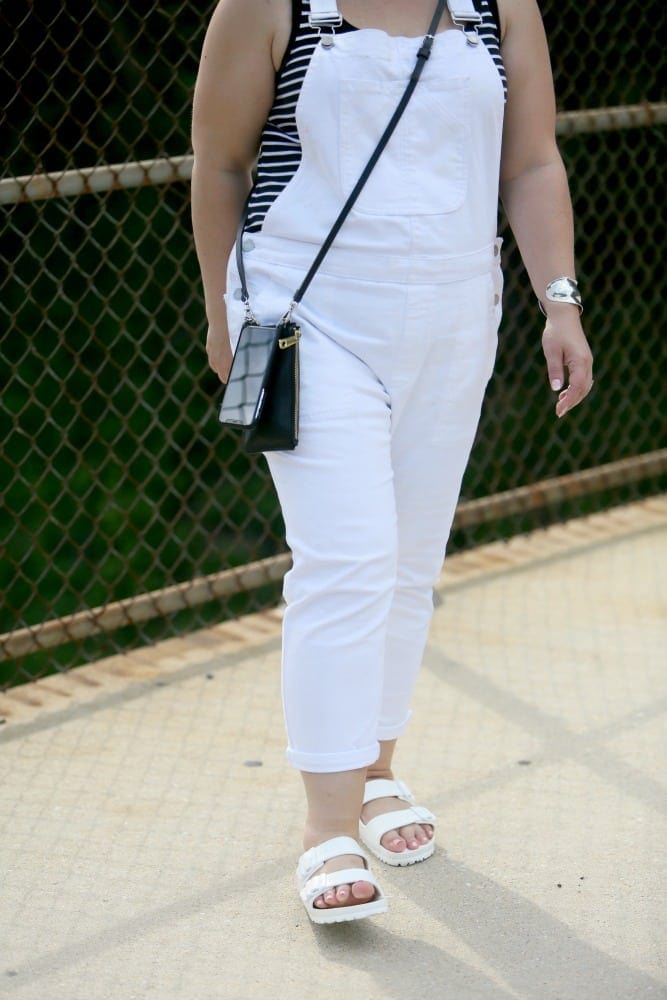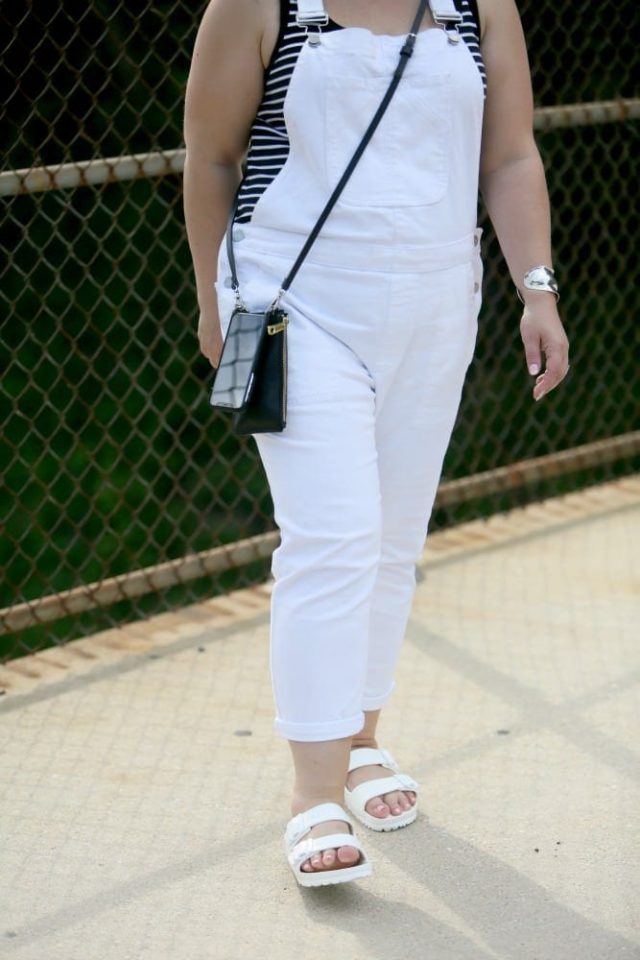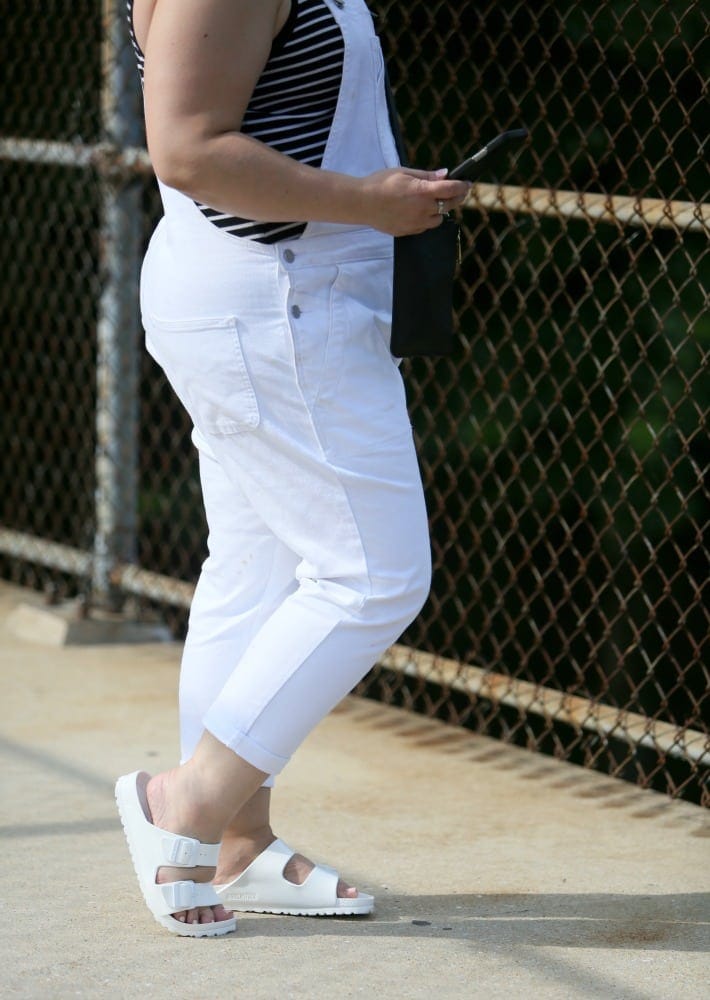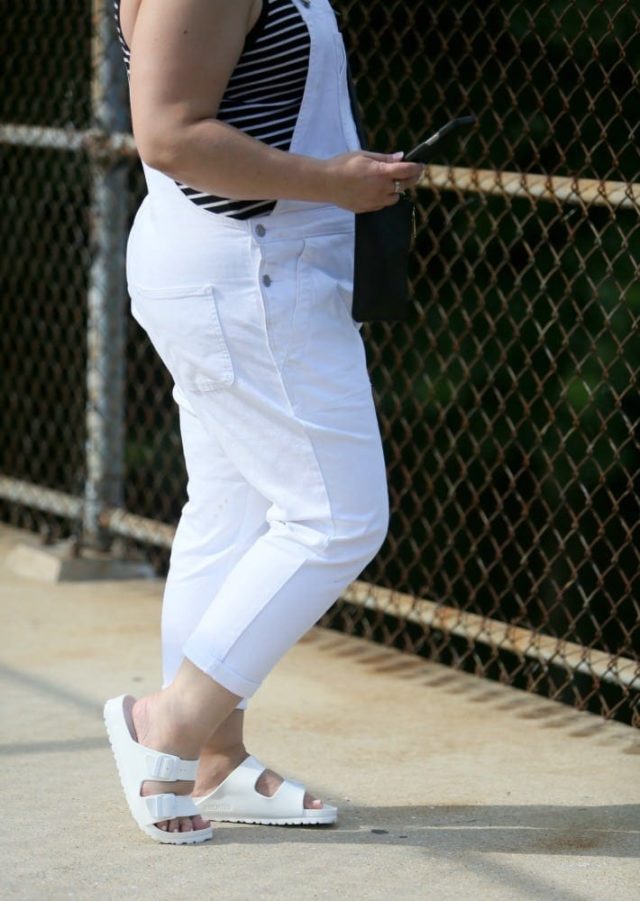 A lot of you have been asking on Instagram Stories about my iPhone case. This is from Bandolier. The case is leather with a snap pocket on the back to hold one or two cards or your ID and two metal rings. Bandolier carries a variety of colors and styles of straps; I chose a simple black strap with subtle hardware so it goes with most everything. It's the perfect length for a crossbody, and you don't have to take it off your shoulder to take a picture or respond to a text. The hook and strap are really strong and sturdy, I've gotten my strap caught on things and yanked by my daughter and no issue. Bandolier also makes little zipper pouches you can hang with your phone from the strap. The combination of these two and I can often go without a purse. I love the Bandolier for concerts and travel; this weekend I went to the beach and didn't take a purse, just my Bandolier (and then my backpack which had my laptop and larger items I sometimes need in a purse).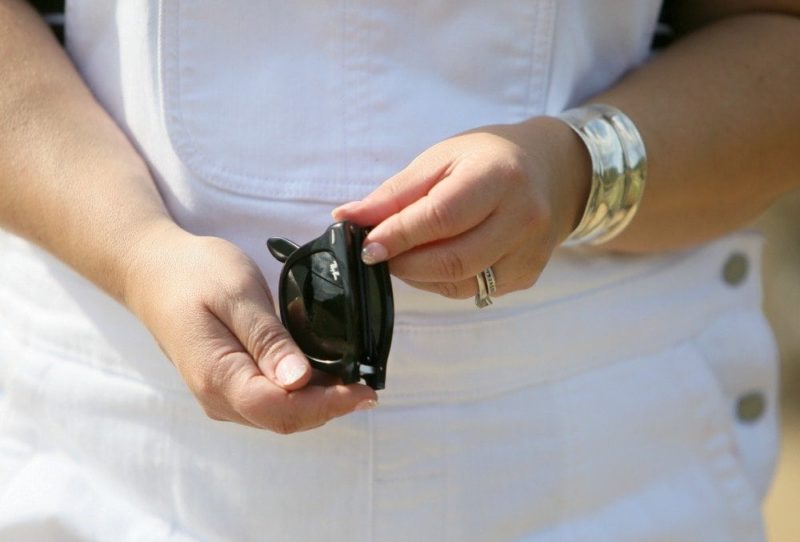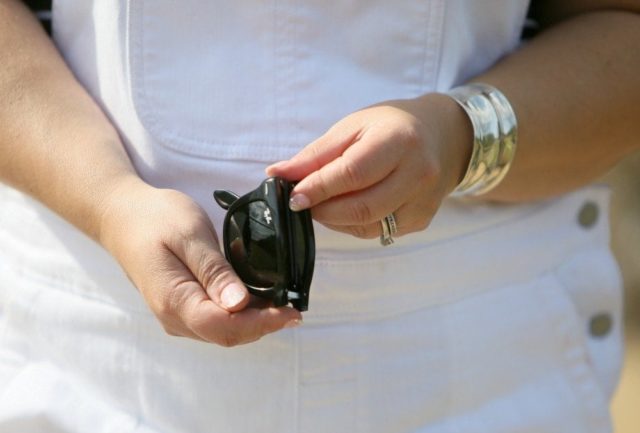 This post is allllll about the gadgets! I recently got these folding Wayfarers from Ray-Ban and I'm not sure I love them on my face, but I love them. I love that they fold up into almost nothing, making it easy to tuck in a pocket or bag. They also stay on my face really well; they're great to wear when doing casual sports and outdoor activities while having that classic Wayfarer look.