This article may contain affiliate links; if you click on a shopping link and make a purchase I may receive a commission. As an Amazon Associate, I earn from qualifying purchases.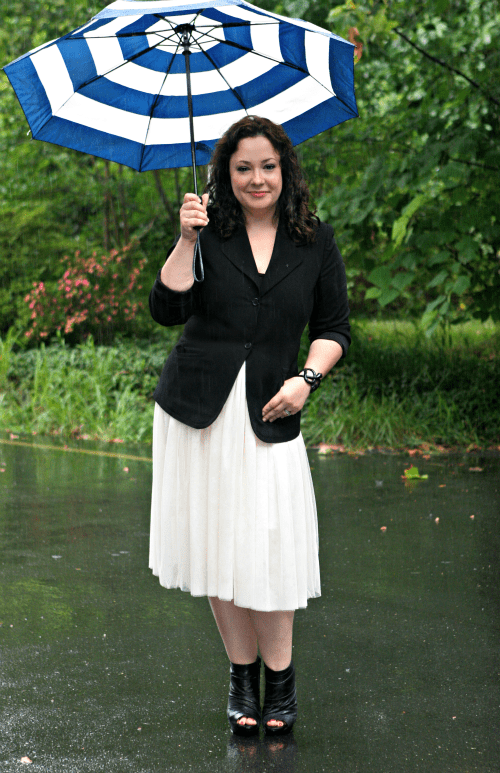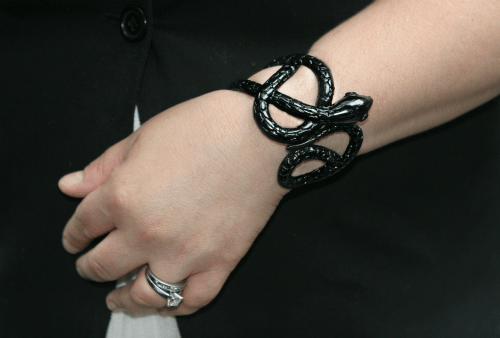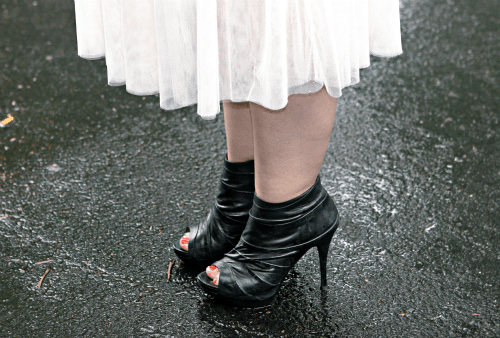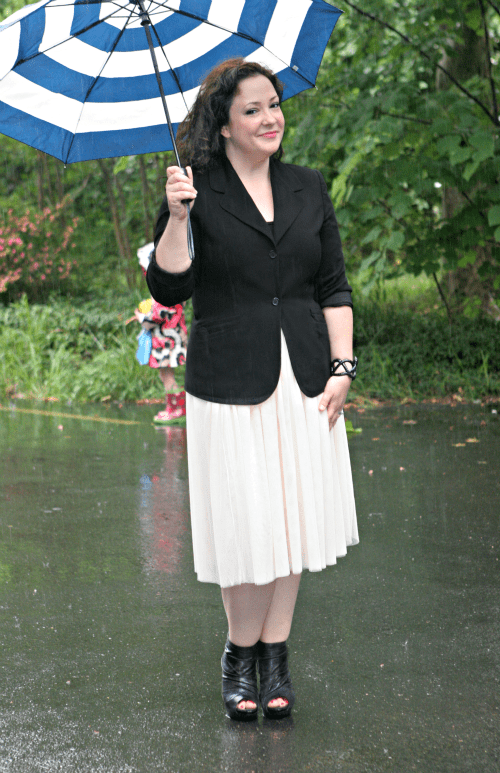 Blazer – Limited (similar)
Skirt – eBay
Booties – Miss Sixty (similar)
Umbrella – Gap (similar)
Bracelet – BaubleBar
It's rainy, it's hot and muggy, it's just a gross day in DC. When it's like this, I pull out these booties because they're tough, high enough to keep me out of puddles, and have amazing grip on the soles to give me traction on slick sidewalks. I know this week is going to get progressively hotter, so I wanted to get one more tutu wearing before it ends up being unbearable to wear. In the mirror, I found this ensemble pretty cute, in a Vivienne Westwood/Helena Bonham Carter sort of way. I even had my hair up in a haphazard knot until Emerson pulled on it while having her use the potty before heading out. By time I got Emerson dressed for the weather and ready to go, got all my bags were in the car, chasing after Emerson and making an important phone call in the rain with an umbrella in the crook of my neck, things began to fall apart, hence the post title. Eh, it's life, and I'm still starting off the week in a tutu, that's a good thing!
Follow Me | Twitter | Facebook