This article may contain affiliate links; if you click on a shopping link and make a purchase I may receive a commission. As an Amazon Associate, I earn from qualifying purchases. 
While it's fun to read about the beauty habits of celebrities, I find it most helpful to learn about the beauty habits of women who have lifestyles, ages, or budgets similar to mine. In this series, I've asked amazing women I know to share their beauty routines. These are women from across the country, different ages, lifestyles, professions, and beauty/skincare priorities.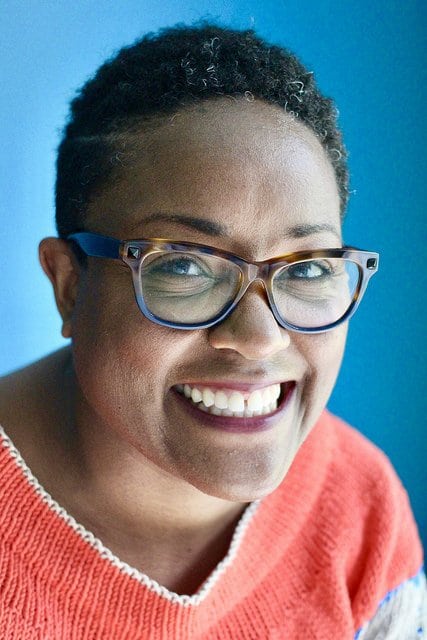 Name: Dana 'DWJ'

Age: 39 (40 in August!)

Location: Clinton, Maryland

Profession: Digital Strategist, Adjunct Professor and Blogger (Find Dana on Instagram)
Tell me a bit about your skincare and/or routine.
Since in my previous life I was a beauty and accessories blogger I've got a good love affair with makeup. But as I'm getting older I want to wear less and just let my skin glow on it's own. In the morning I either take a steaming hot towel to my face or if I'm a little greasy I will use a foaming face wash. live for Sunday Riley UFO oil, I apply that, brush my teeth to let it sink in and then apply a light moisturizer/spf (it changes all the time). For makeup I always wear a face primer, right now I'm enjoying Milk Makeup Illuminating Primer, in the fall winter I'll airbrush on foundation (I have a Temptu Pro wireless airbrusher) and in the summer maybe a little concealer under the eyes, highlighter on the brown bone and cheekbones and always blush and lipstick with a dusting of finishing powder to keep the shine at bay. At night I take it all off with Say Yes to Coconuts Melting Facial Cleanser. It removes EVERYTHING. Or I'll use the Say Yes to Coconuts Coffee Scrub Stick and my Foreo vibrating facial brush and then eye cream and a retinol cream.
Has your skincare and/or beauty routine changed due to age, lifestyle, career, etc.?
When I turned 35 I swear my hormones went crazy and I got horrible breakouts, worse than when I was a teenager. So I decided I had to focus on my skin and get it looking its best whether I wear makeup or not. I also teach and don't necessarily want over the top makeup. So I like a bold lip, a flushed cheek and sometimes some eyeliner and mascara.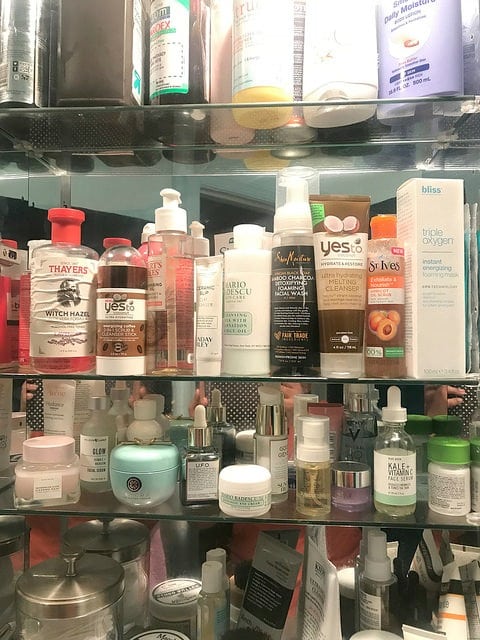 What is the best skincare or beauty advice you ever got and from whom?
I had a dermatologist tell me, when all else fails drink more water. When I drink and eat like crap my skin shows it.
What is your must-have holy grail beauty or skincare product?
On the high end I love Sunday Riley's UFO oil and Good Genes serum. I buy them when Sephora has a sale and I always buy the big bottles. I also love Glow Recipe Watermelon Sleep Mask. I'm too lazy to put on a mask and wait 15 minutes for it to dry. This you put on like a moisturizer after you wash your face and you wake up glowing. Easy as pie.
What is your biggest beauty or skincare regret or embarrassment?
I honestly don't have any. I've had fun experimenting with makeup and I'm pretty conservative about my skincare so no real regrets or embarrassments.
What nugget of skincare or beauty wisdom do you wish you could give to your younger self?
Start wearing sunscreen! I wore it as an athlete in high school but stopped in college. I picked it back up post graduation but I'm pretty diligent about my sunscreen.
Anything else you'd like to share?
Talk to you significant other about skincare because you might be surprised by what they want to try. My husband loves a good mask and I've got him hooked on finding the best facial moisturizer and beard oil!