This article may contain affiliate links; if you click on a shopping link and make a purchase I may receive a commission. As an Amazon Associate, I earn from qualifying purchases.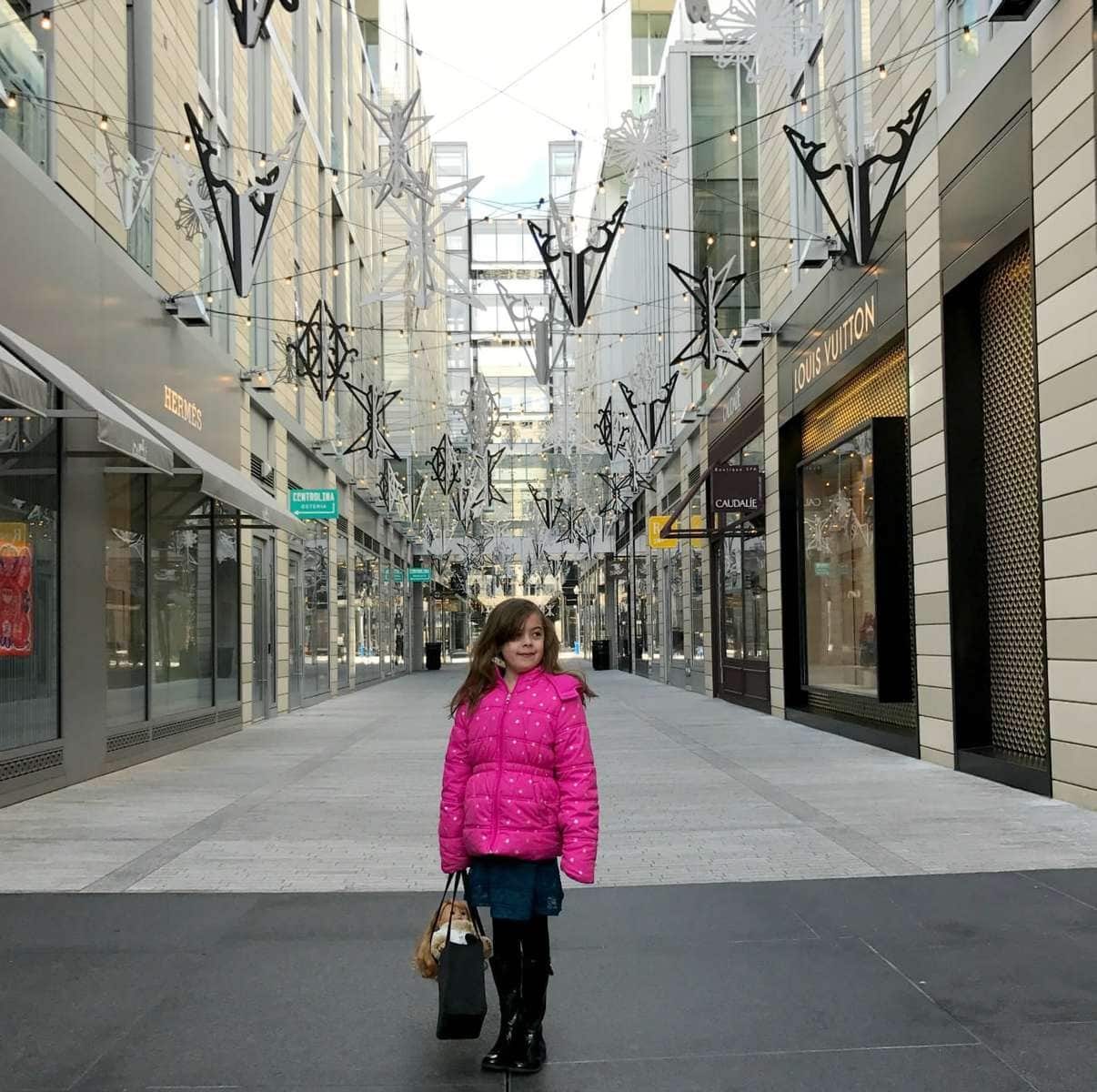 My dad died in March of 1998. I was working as an Assistant Manager of an Express, my sister was still in college. It seemed that spring was just about trying to function. We needed so many copies of his death certificate to deal with student loans in his name, cars in his name, medical bills in his name. To be honest, I don't remember much of that period of time.
I remember wearing a brown matte jersey skirt and top to his memorial service, it was from The Limited. I didn't want to wear black. I didn't want to wear brown (I didn't "do" brown) but I was tired of looking. I remember family, some being amazing and some being complete assholes. And I remember a lot of paperwork, time at the MVA (I inherited his car), a lot of feeling numb.
That summer, my mom suggested the three of us go on a vacation to escape, we chose a cruise to Bermuda. Sadly, I don't remember much of Bermuda. I bought an amber ring; my sister bought a garnet pendant (our birthstone). My sister didn't have the money for the necklace, my mom loaned it to her.
My sister was still in college and didn't have the money to pay back my mom when we got back from the trip. Eventually, my mom gave up on getting paid back and told my sister that she was absolved of the debt but to keep things fair, I was able to get what I wanted with the same amount of money.
My First Designer Bag: The Kate Spade 'Sam'
I wanted a Kate Spade purse. More specifically, I wanted the Kate Spade 'Sam' bag in black. It was a rectangular, boxy bag coated in black nylon. The Kate Spade label was black with small white writing, sewn on the front. I never owned a bag nicer than what I could get with my employee discount at Express. I felt this bag was the epitome of chicness and yet also so practical.
My mom tasked my sister with finding the bag for me. Seems as though everyone wanted the Kate Spade Sam bag in black. All the local Nordstroms were sold out. No, I didn't want brown. I didn't "do" brown. I wanted black. Debbie called around and finally found one at a Nordstrom in New Jersey and they mailed it to me (Nordstrom has always had exceptional customer service).
I carried that Kate Spade purse EVERYWHERE. It went with everything. I felt having such a cool bag completed my look, made me look more sophisticated, more stylish, better matching the Alison I had in my head, the Alison of the future with an impressive office job and a car she bought herself. I was 23, and felt this was a wardrobe investment, one I'd carry for years.
A year later, I was carting my lunch to work in my Kate Spade Sam. I was on the Metro, the bag by my side, my arm through the straps. A man got on the Metro and without looking sat on my Sam. In the bag was a container of La Yogurt (Pina Colada always). He crushed the bag, crushed the yogurt, the foil top burst off, the yogurt exploded all over the interior of my Sam.
I got to work and did the best I could to clean off Sam with the rough brown paper towels in the employee bathroom, hand soap, and water. The yogurt got into every nook and cranny, seeping into the cardboard-like frame between the layers of nylon.
The bag reeked of Pina Colada but I still carried it. That is until the Pina Colada scent was replaced by the stench of molding yogurt on cardboard. I left the bag out in the sun, I even cooked it at a very low temp in my oven, but the smell never completely left and the moisture caused the bag to become misshapen.
Even so, I didn't get rid of my first designer bag until I got pregnant, a decade later in 2008. My Kate Spade 'Sam' moved with me from my parent's house to an apartment in College Park, another apartment in Annapolis, and then to where I currently live. When Karl and I moved in together, Sam resided in a large Ziploc bag in the guest bedroom closet. But when that room was going to be a nursery, I felt it was time to say goodbye to Sam.
Last year, I was thinking about how my style had evolved over the past two decades since I left college and began my career in apparel. What did I own back then that I would still wear or use? I thought of my Kate Spade Sam and went for a look on Poshmark.
I found what I thought was the same exact bag and only $15. I bought it. It arrived and it was a bit smaller and had longer straps, but it reminded me of how iconic Kate Spade was two decades ago, and how iconic the brand continued to be.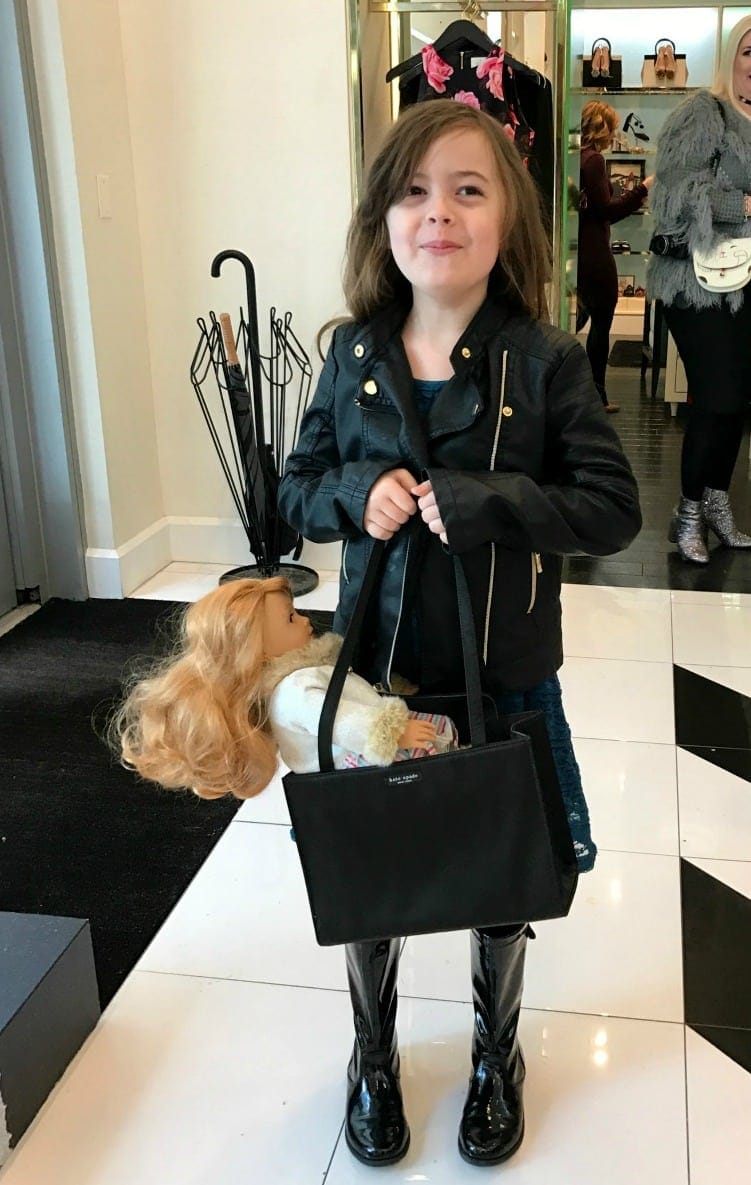 Last February, Bubbles & Bloggers, a monthly meetup for DC bloggers created by Dani of Blonde in the District hosted an event at the Kate Spade store in City Center. My daughter loves Kate Spade; she inherited the passion for fashion from me and loves the color, whimsy, and fun that is the Kate Spade brand.
I loaned her my new-to-me Kate Spade nylon bag for the event. She used her money to buy a Kate Spade journal at the store, one she still writes and doodles in.
Katy Brosnahan was an accessories editor at Mademoiselle magazine when she and her boyfriend Andy Spade started thinking about creating a bag line. In 1993 they launched Kate Spade. The collection was of just six styles, the six shapes that Kate Spade felt every working woman needed in her closet. One was the Sam.
This bag is such a classic that it was relaunched this spring in honor of its 25th anniversary. I am so saddened by Kate Spade's death. She was a visionary and she created a brand that proves that fashion can be fun while still being practical and oh so chic. She will be missed by so many.
My father battled depression for many many years. Depression does not discriminate, it hits all ages, all social and economic groups. If you or a loved one are struggling, please know you are not alone. For confidential help, please call the National Suicide Prevention Lifeline at 1-800-273-8255.